Eggnog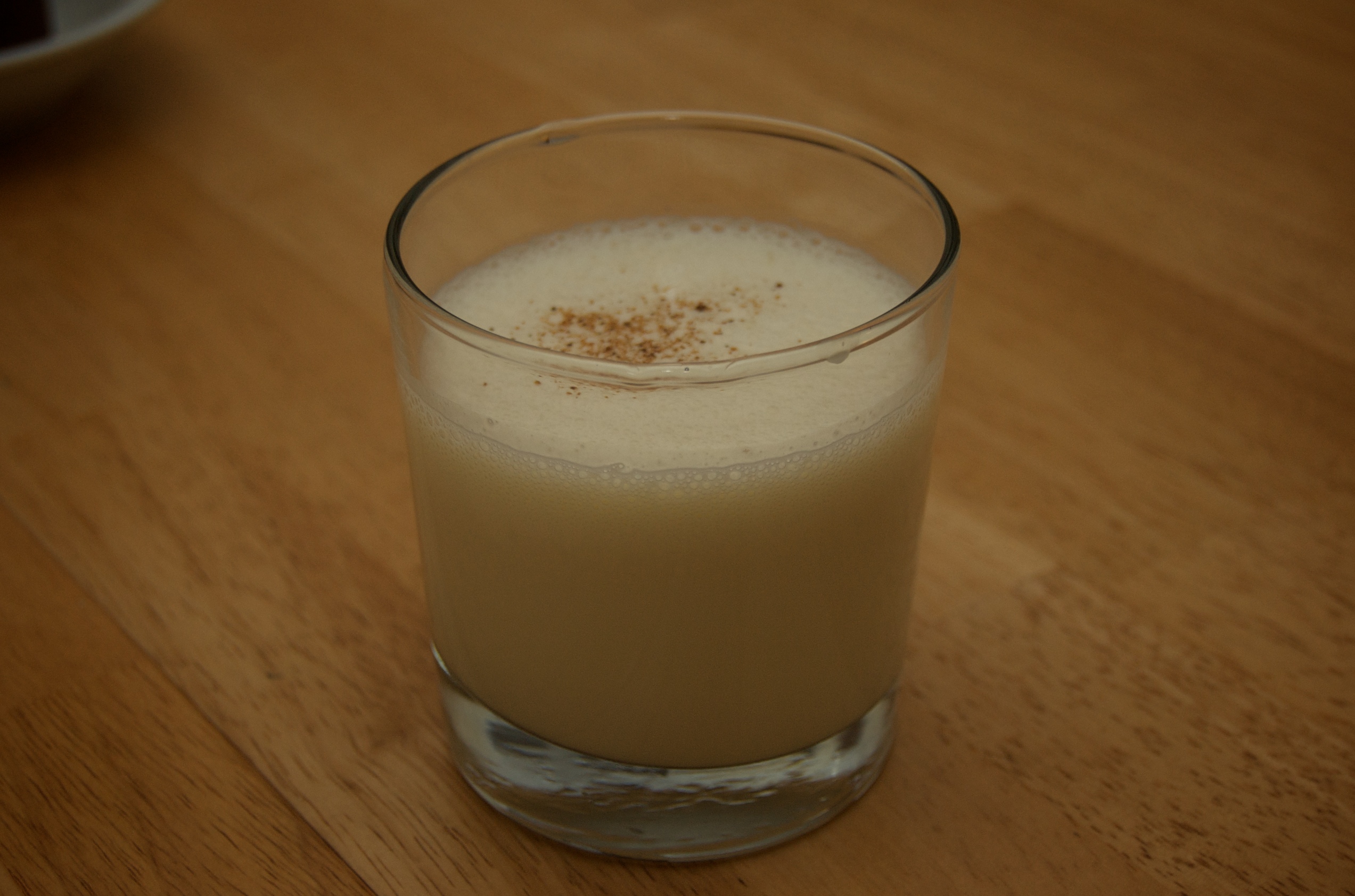 This is so delicious that I will never be able to drink eggnog out of a carton again!
Makes 3 6-ounce servings.
2 eggs, separated 1.7 oz. (by weight) superfine sugar (about 1/4 cup) 3 fl. oz, brandy 1.5 fl. oz. light rum 1.5 fl. oz. apricot or peach brandy 8 fl. oz. milk 3 fl. oz. heavy cream Nutmeg
Beat the egg yolks and sugar together until thick. Stir in the brandy, rum, apricot or peach brandy, milk and cream. Refrigerate until thoroughly chilled. Beat the egg whites until stiff and fold gently into the eggnog. Dust with nutmeg and serve.
The original recipe called for peach brandy, but I didn't have any, so I substituted apricot brandy, which seemed to work fine. This recipe contains raw eggs, so there is a small possibility that it will kill you.
Scaled from the "Baltimore Eggnog" recipe from the House & Garden Drink Guide, November 1973, reproduced here: http://www.epicurious.com/recipes/food/views/Baltimore-Eggnog-102325 Updated picture from Christmas Eve 2010. I did a better job beating my egg whites this time. My arm is still tired.