Roasted duck, caramelized onion, garlic, rosemary, and goat cheese pizza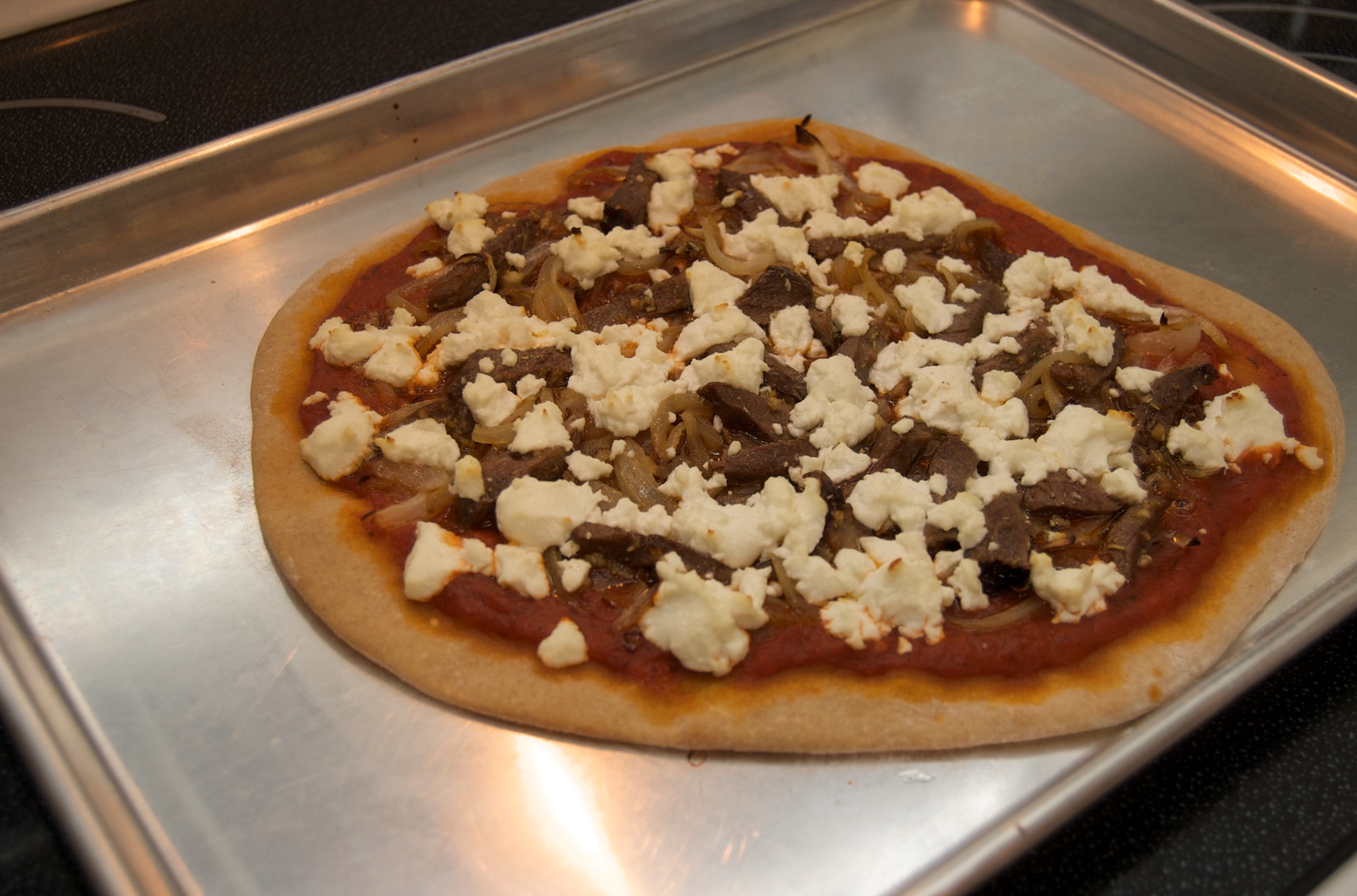 roasted duck , fat removed, and cut into thin strips one white onion olive oil 4 oz. goat cheese 3 cloves garlic, pressed 1 tsp. rosemary, chopped salt part whole wheat pizza crust
Peel and slice a white onion into thin strips.
Heat a sauté pan over medium heat. Add olive oil to coat the bottom of the pan. Add the onions and toss to coat evenly with oil. Lightly salt.
When onions begin to brown, lower the heat to low to medium low and cook until they reach a deep brown color. When done, transfer the onions from the sauté pan to a small bowl.
Add more olive oil to the sauté pan and increase the heat to medium. Add the garlic, chopped rosemary, and duck. Cook only for a minute to meld the flavors and get an even coating of oil over everything.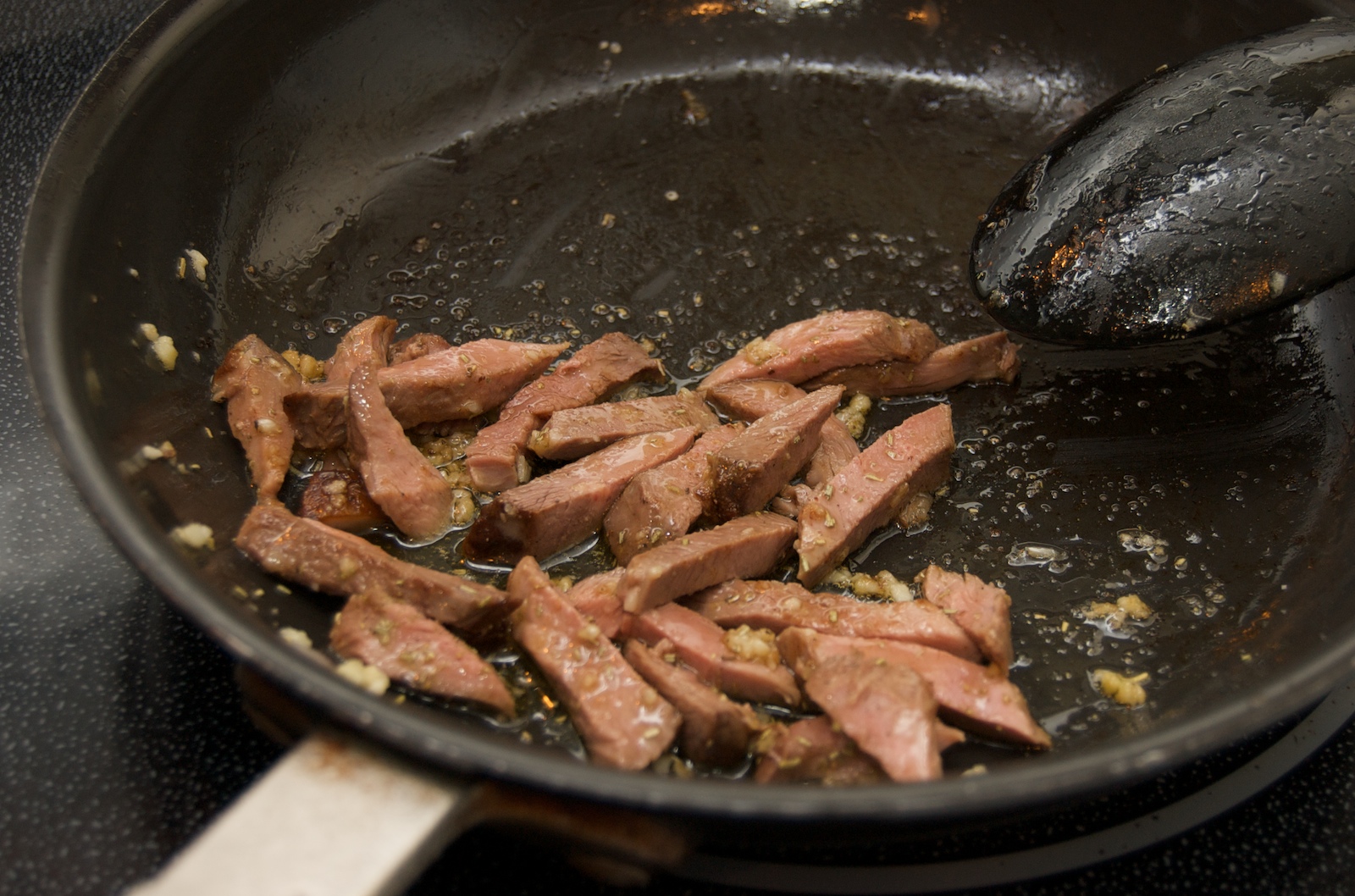 Preheat the oven to 450°F.
Prepare a 10" pizza crust on a half sheet pan.
When I planned this recipe I didn't intend to make a tomato-based pizza. It was just going to be all of the other ingredients. However, when I went to make the pizza, I instinctively added 5.6 oz. tomato-based pizza sauce before I realized that I didn't intend to put it on this pizza. Oops. It was good, nonetheless.
Top with caramelized onions, the garlic, rosemary, and duck mixture. Add goat cheese.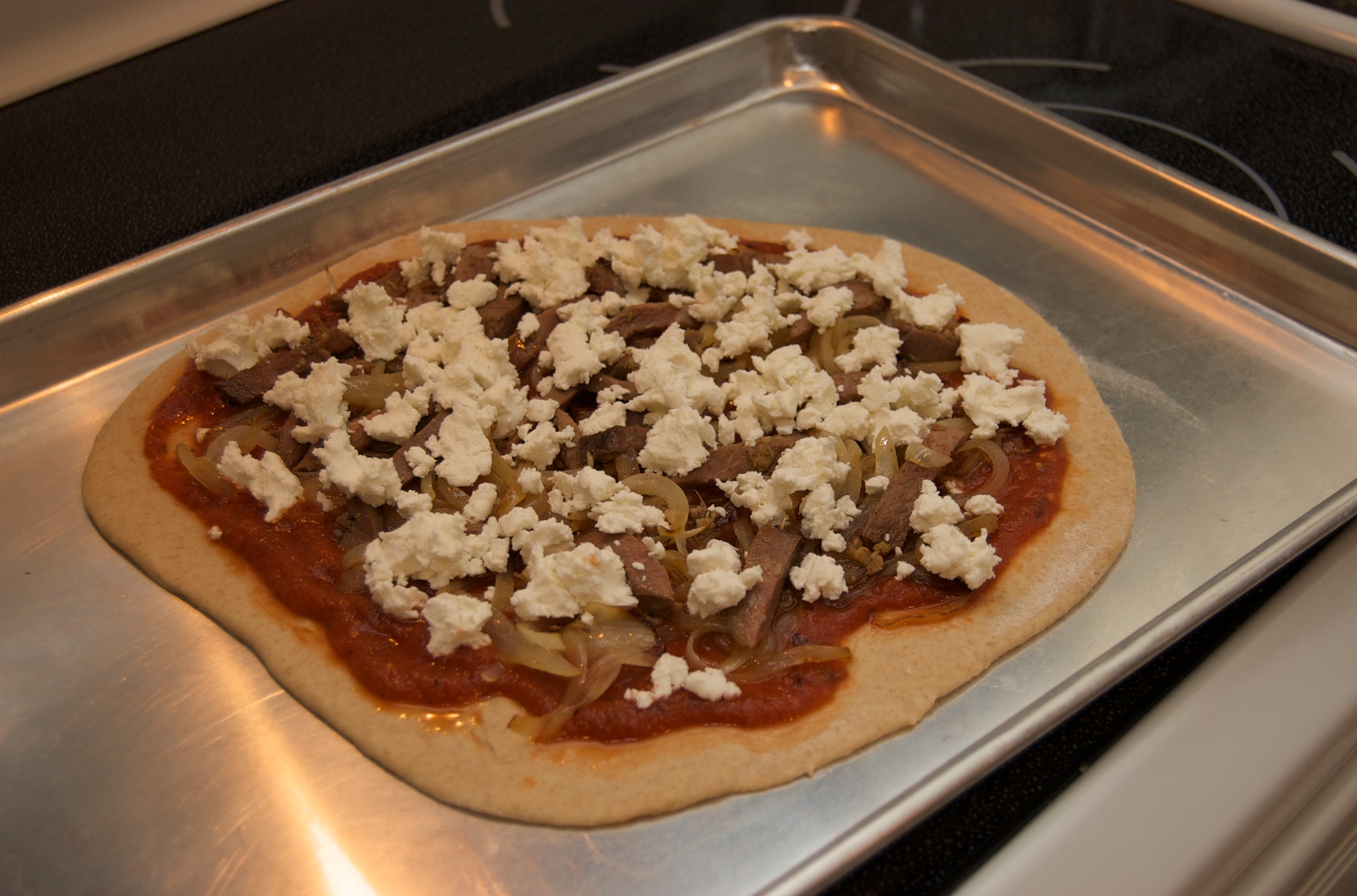 Bake until done, about 12 minutes.
Dessert was lemon gelato .