Salmon sous vide with maple soy glaze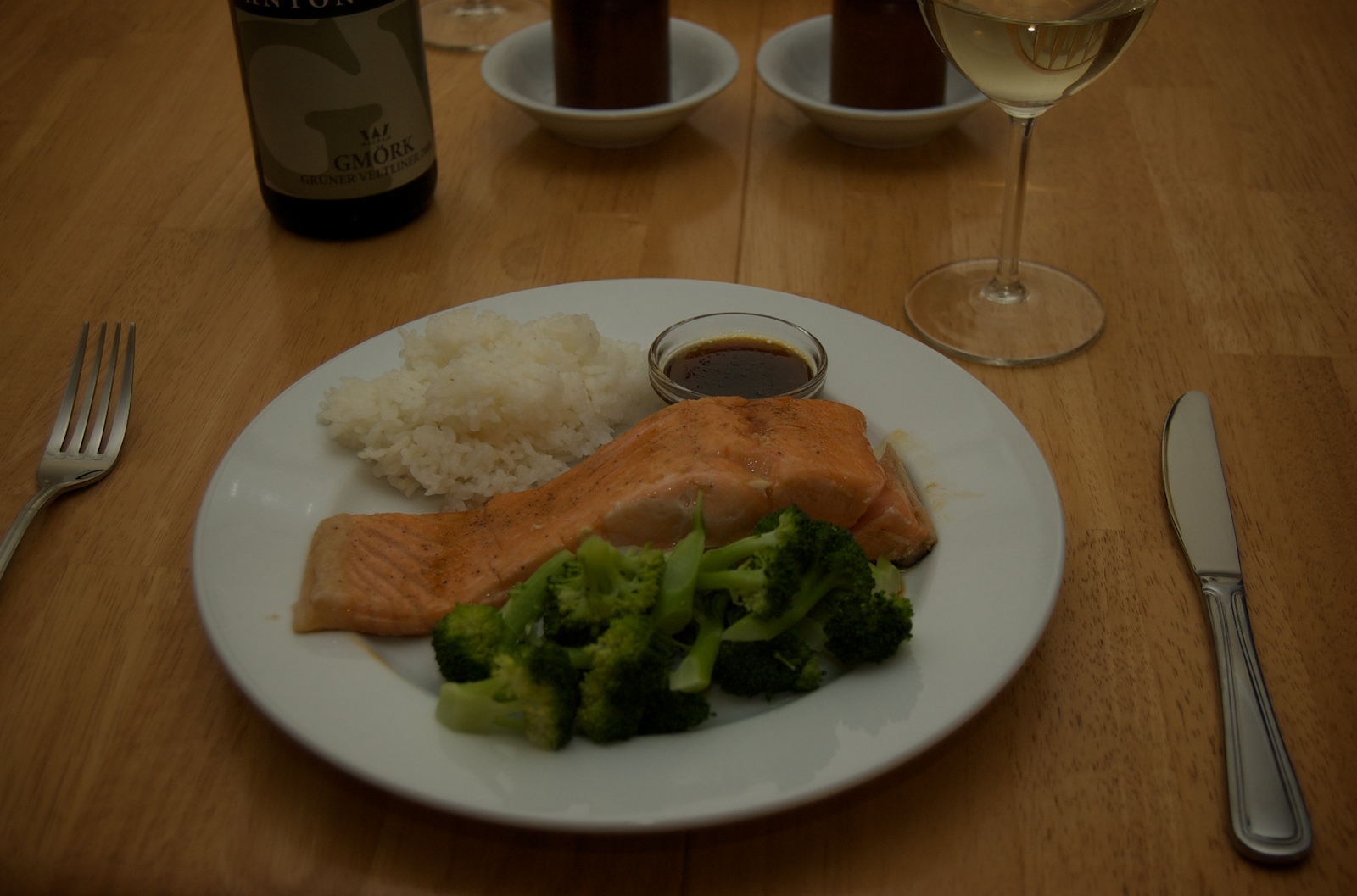 Pre-heat the sous vide machine to 140°F.
Divide the salmon into serving-sized pieces and season the salmon with salt, pepper, and garlic powder. Vacuum seal.
Cook for 15 minutes at 140°F for medium.
Maple/soy glaze (for fish)
4.0 oz. double strength fish stock (0.2 oz. More than Gourmet Fumet de Poisson Gold fish stock concentrate + 4.0 oz. water) 0.7 oz. white wine vinegar (2 tbsp.) 2.0 oz. maple syrup 1.0 oz. soy sauce salt and pepper
Add all of the liquid ingredients to a sauté pan and reduce to somewhat thick glaze consistency. I did this in a sauté pan to make it easier to coat the fish in the glaze before serving. Serve with additional sauce. Served with rice (white sushi rice), broccoli, and Anton Bauer Gmörk 2008 Grüner Veltliner. Very good - I'll definitely be making this again!