Coffee
It has come to my attention that I might possibly have become a bit obsessed with coffee, the Keurig single-cup brewer, in particular.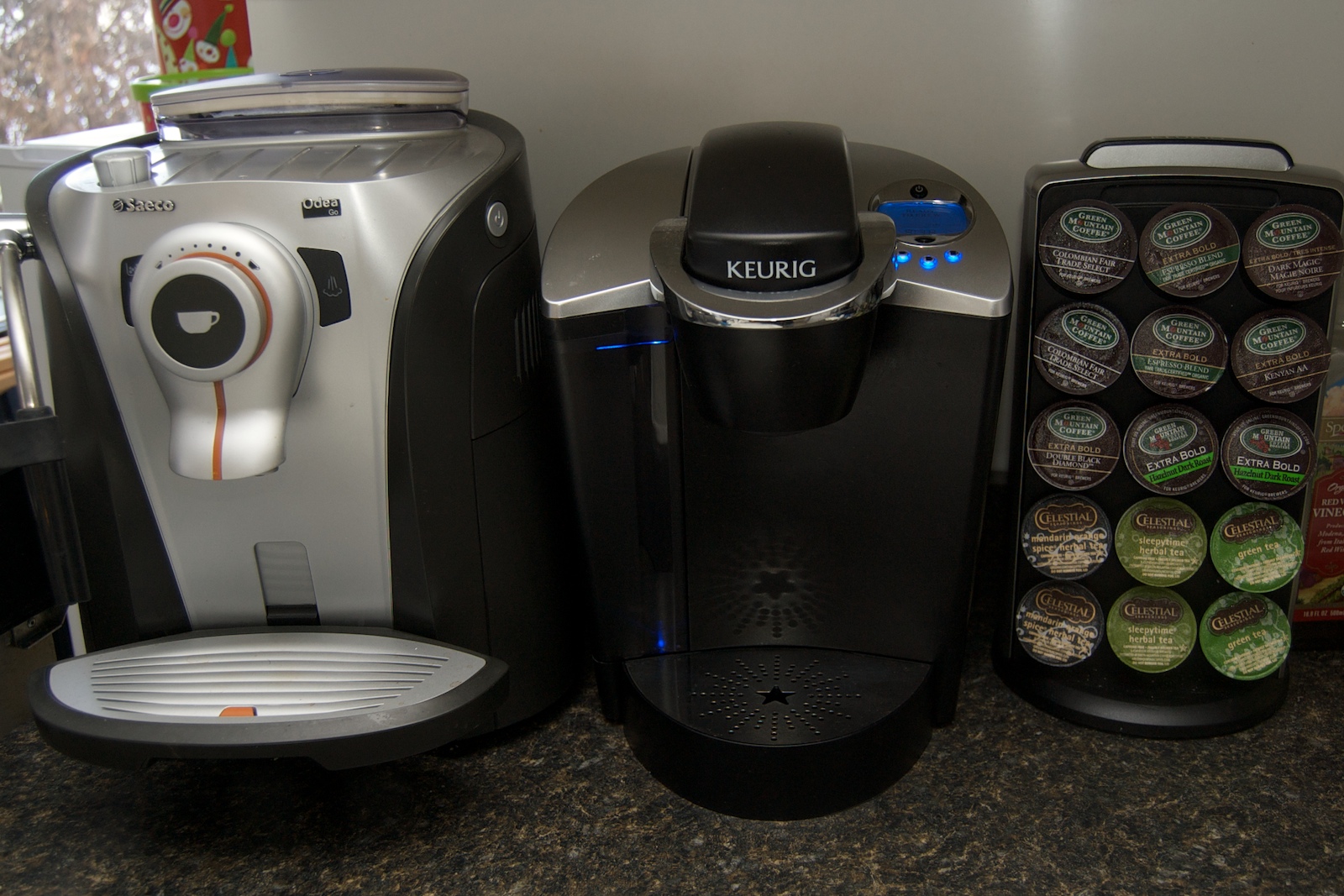 I know, that's no so bad. But that little K-Cup holder is a turntable, so it flips around: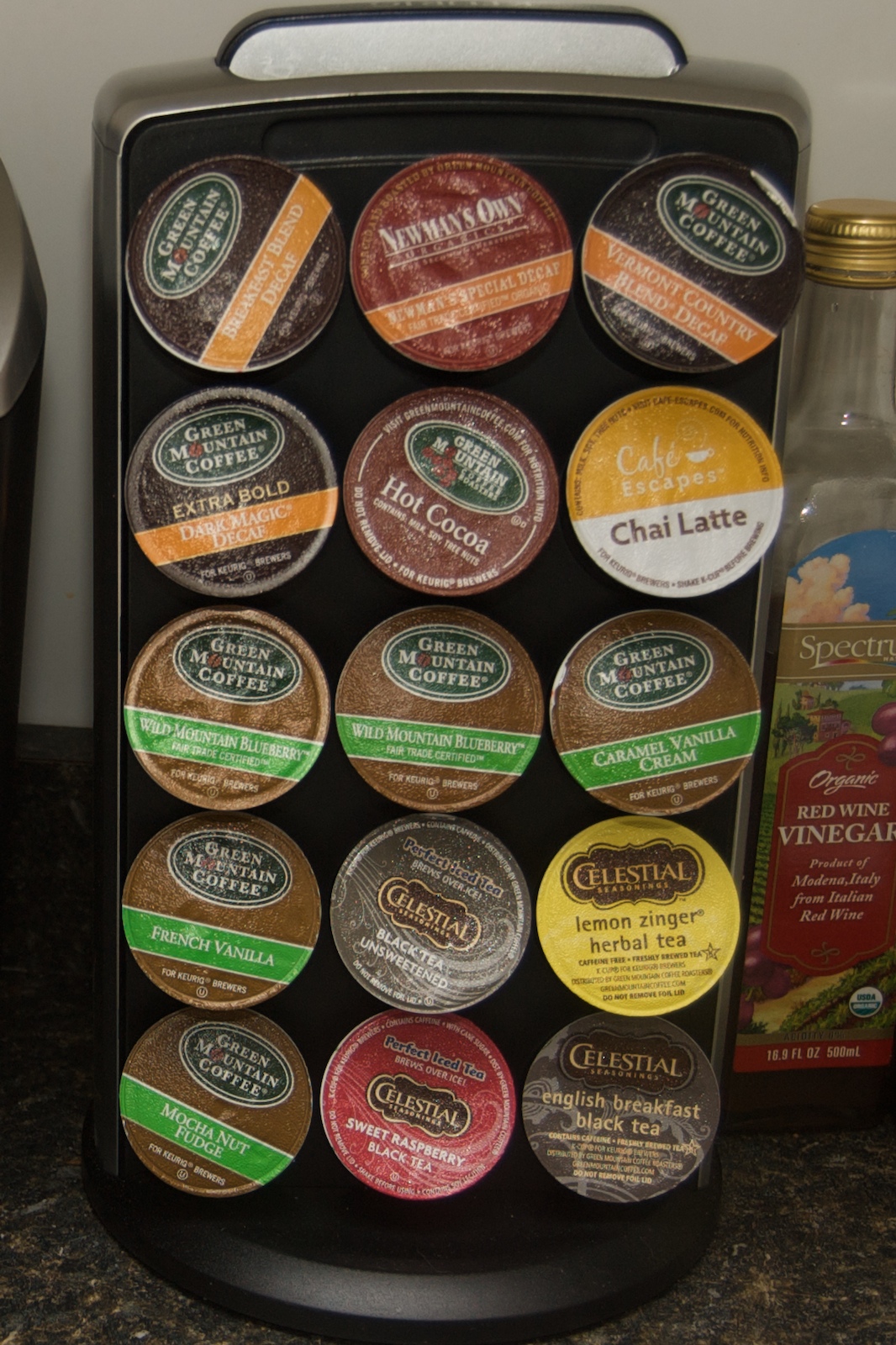 The problem is that I need supplies to keep refilling little turntable next to the machine…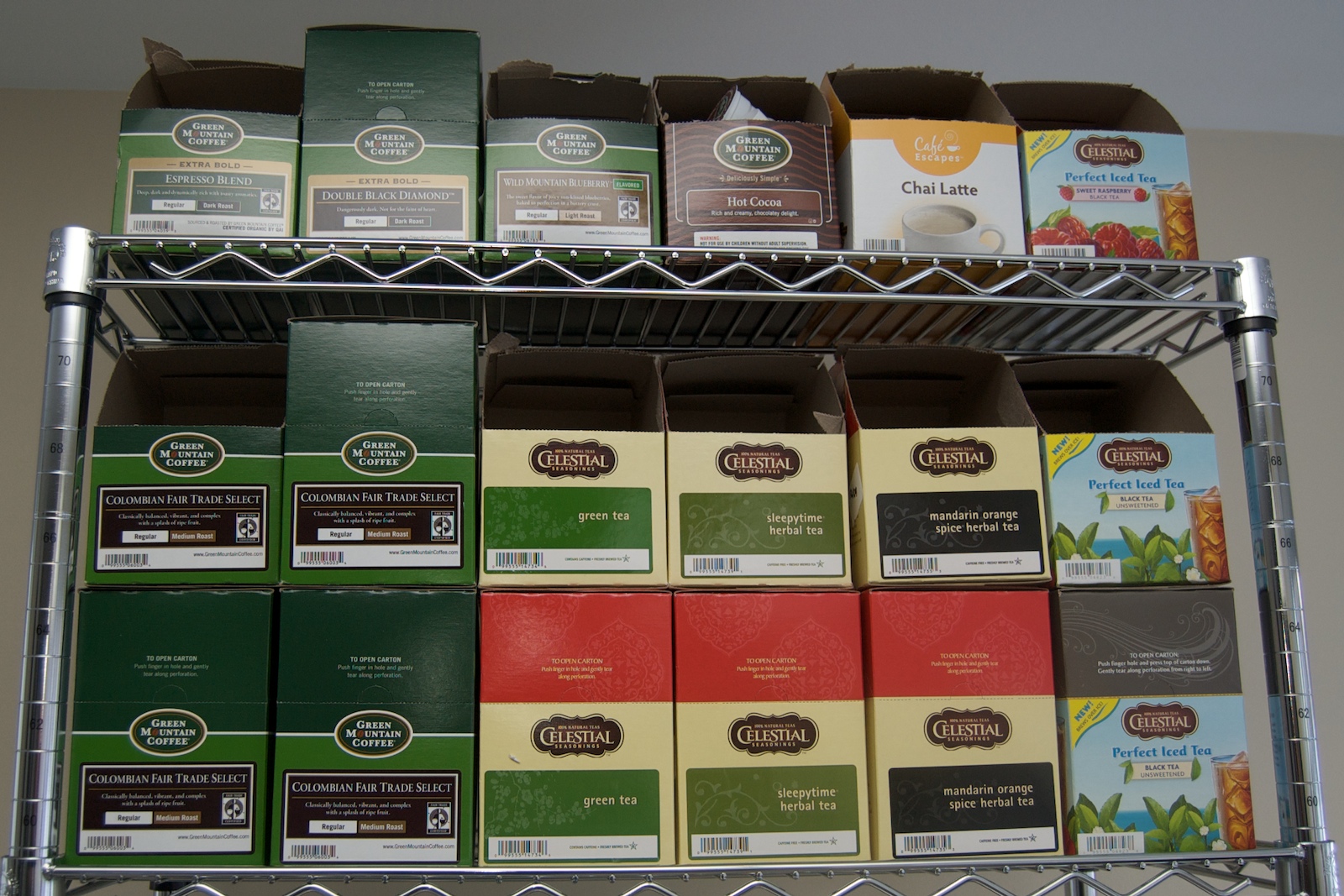 And all of those sample pack boxes and random leftovers…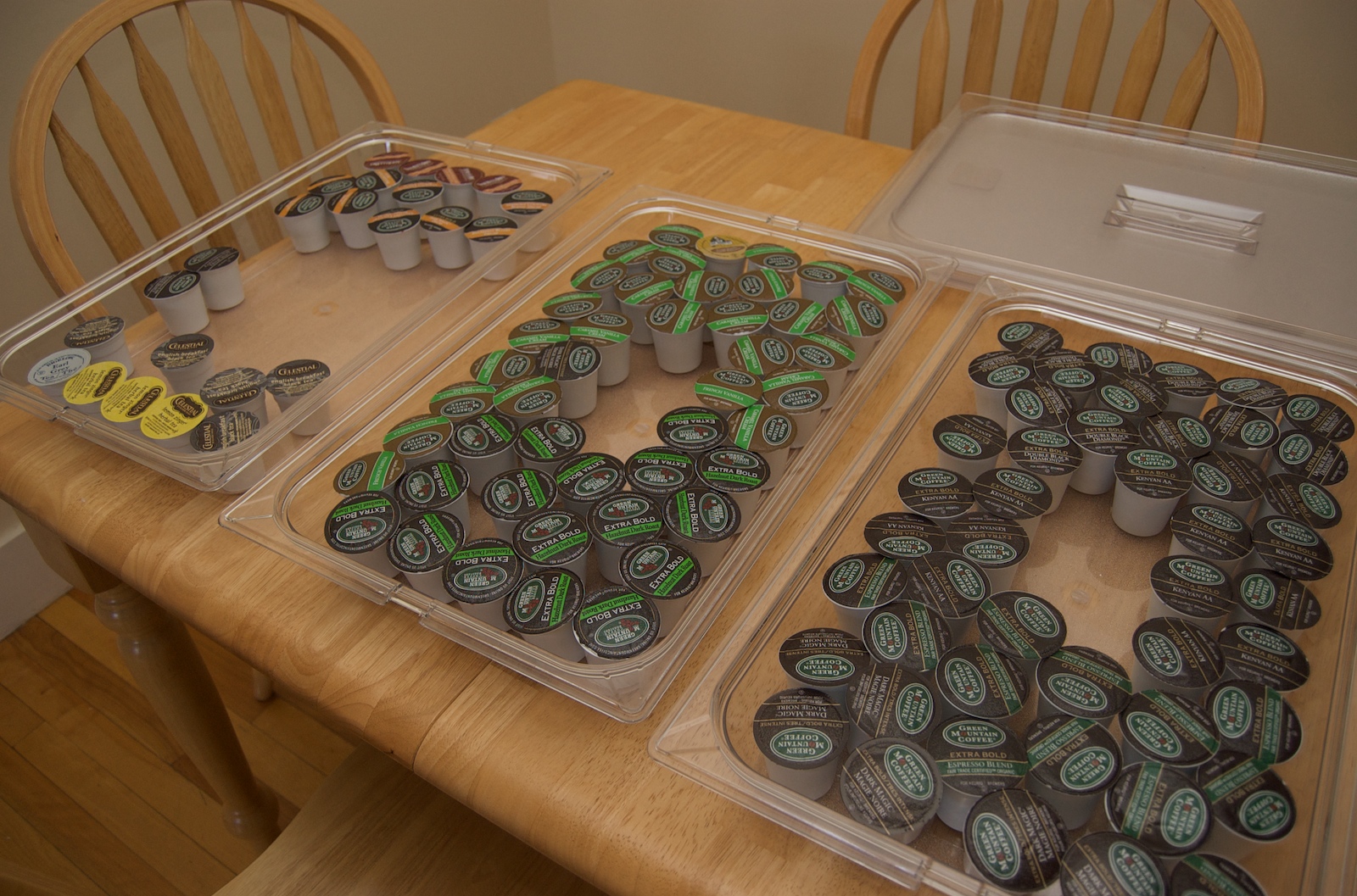 OK, maybe I do have a problem.