General Tso's Tofu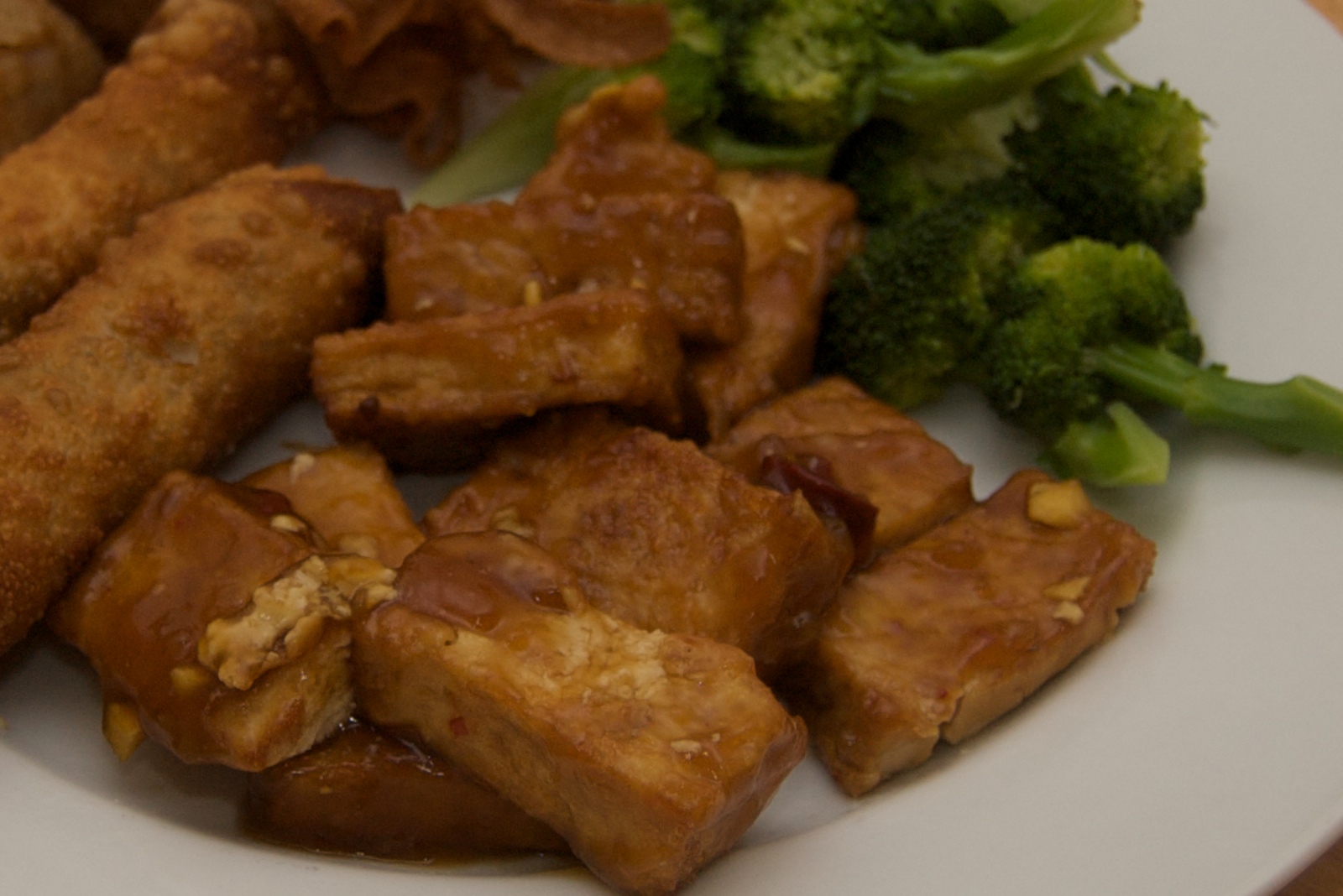 I like this sauce. It has quite a bit less sugar than most General Tso's sauce (about 1/3 as much) but it's still tasty. I used a dried California chile, but I think it would have been better with a hotter pepper. Live and learn. This will make far more sauce than you need for one meal (hopefully) but it's hard to scale much smaller than this.
The tofu was OK - not great. I still haven't perfected the fried tofu recipe yet, but it's getting closer.
1 cake tofu marinade from tempeh wontons broccoli
1.2 oz. cornstarch (1/4 cup) 2.0 oz. water (1/4 cup) 1 clove garlic, pressed 0.1 oz. ginger, peeled and minced (1/2 tbsp.) 1.0 oz. sugar (1/8 cup) 2.0 oz. soy sauce 1.0 oz. rice vinegar 1.0 oz. rice wine (sake), mirin, or dry sherry 6.0 oz. vegetable broth (or chicken broth, or water) 1 dried chili pepper, seeds removed and chopped
1 egg 1/4 cup cornstarch 1/8 cup tofu marinade
Take a cake of tofu and put it on a plate. Take another plate, set it on top, upside down, and put something heavy on top of that. Press for 15 minutes, periodically removing any liquid.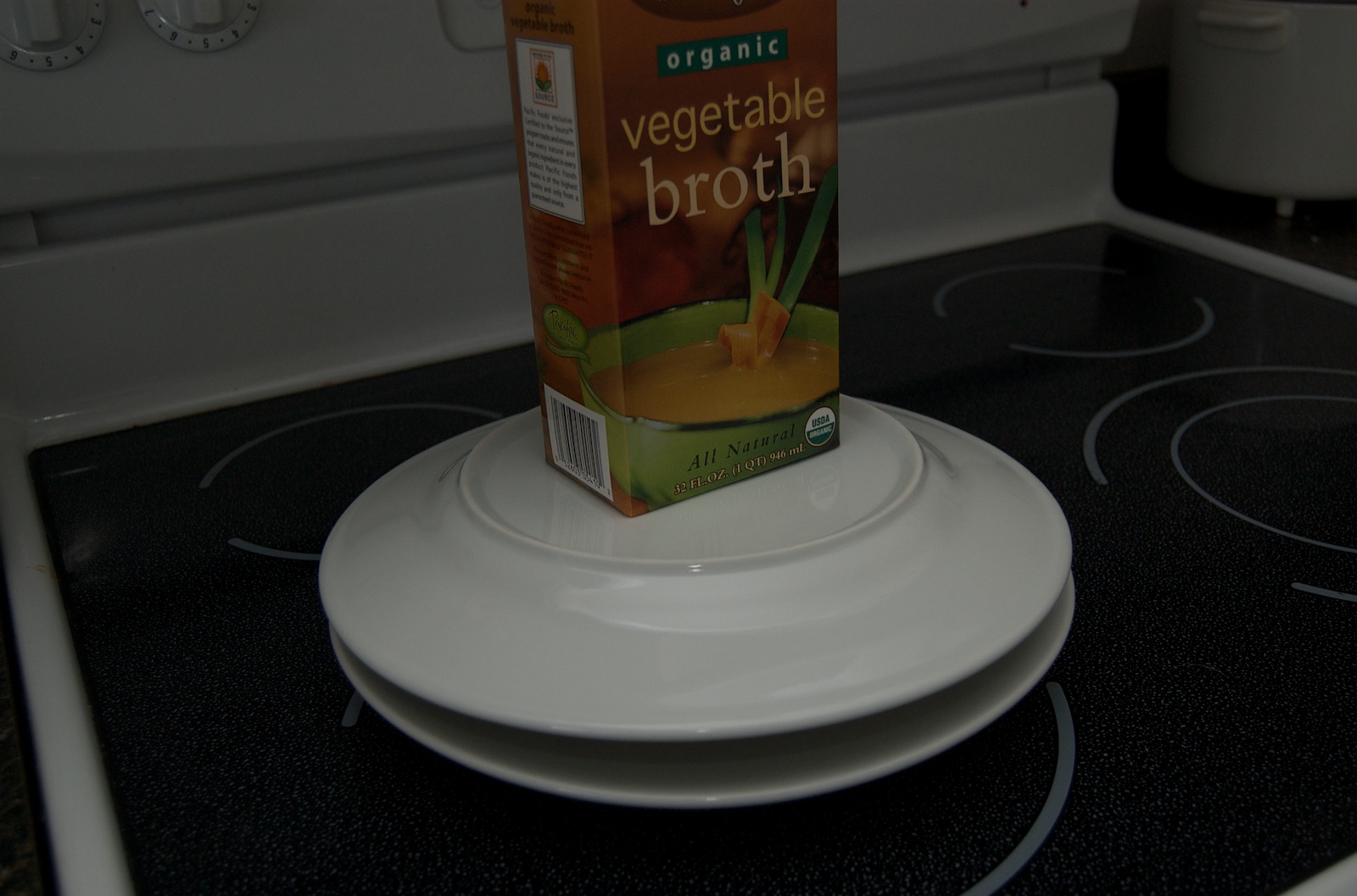 Cut the tofu into chunks use about 2/3 of the tempeh wonton marinade. Marinate for at least 2 hours; can be marinated overnight.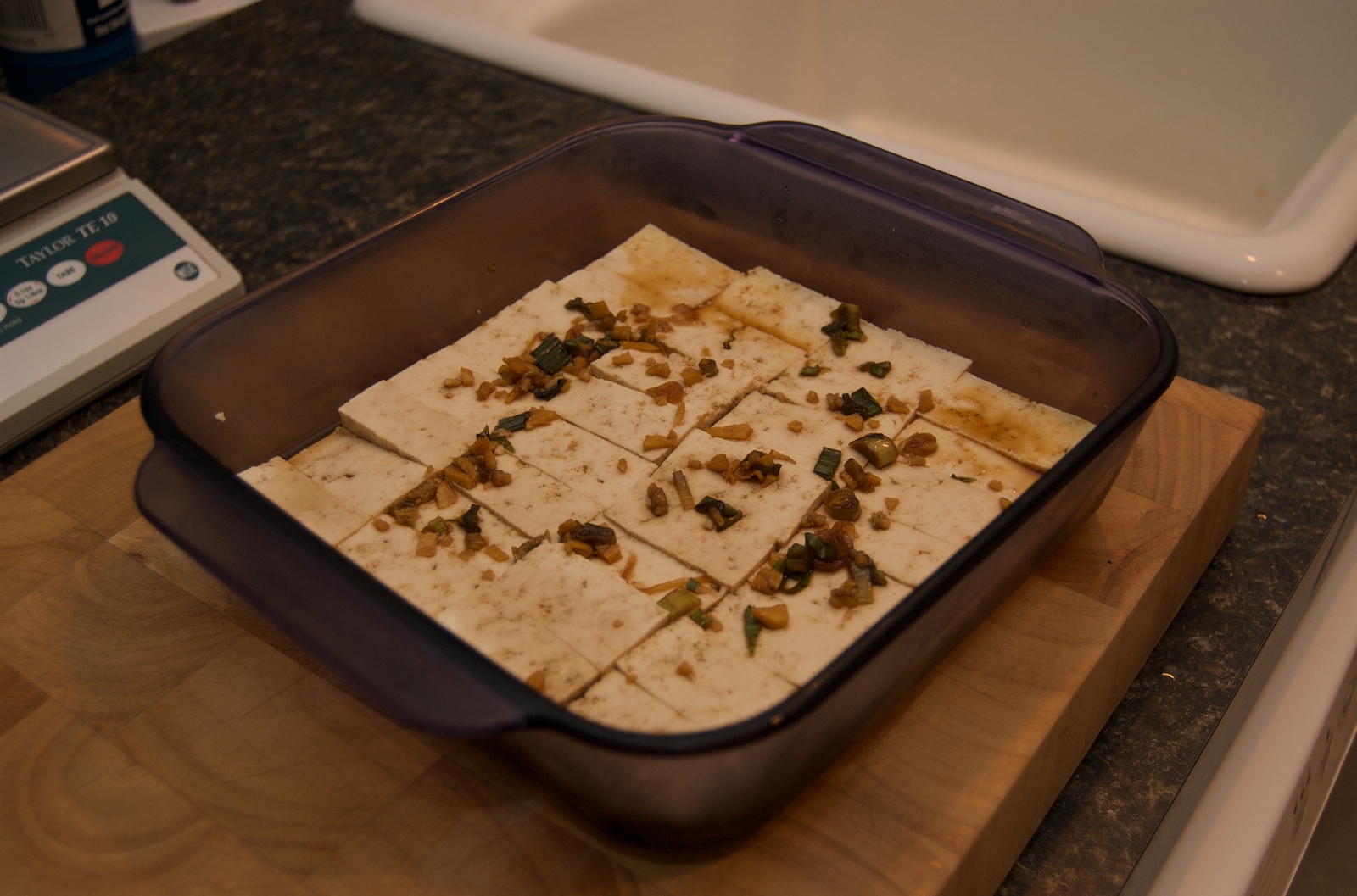 I like to prepare the sauce separately because it simplifies the preparation and makes it easier to control how much sauce you use. It can be made ahead of time.
Mix cornstarch with water in a small saucepan. Add the remaining sauce ingredients and bring to a simmer while stirring periodically. Keep simmering until the sauce reaches the desired consistency. Add water if it gets too thick, and it will fairly suddenly become quite thick as it cooks.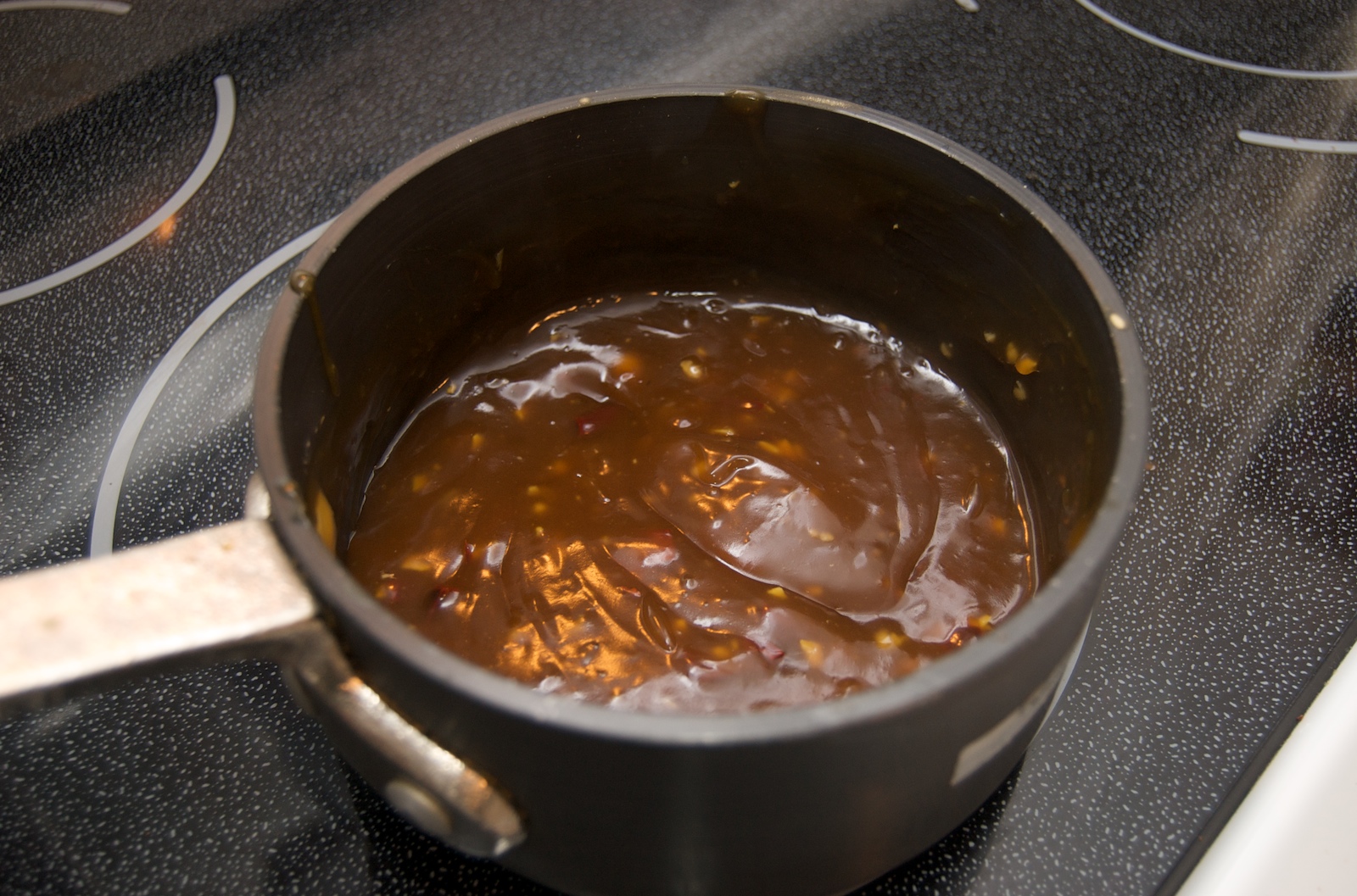 Cut and steam the broccoli.
Mix together the tofu marinade, cornstarch, and egg in a bowl. Coat the tofu pieces in the batter.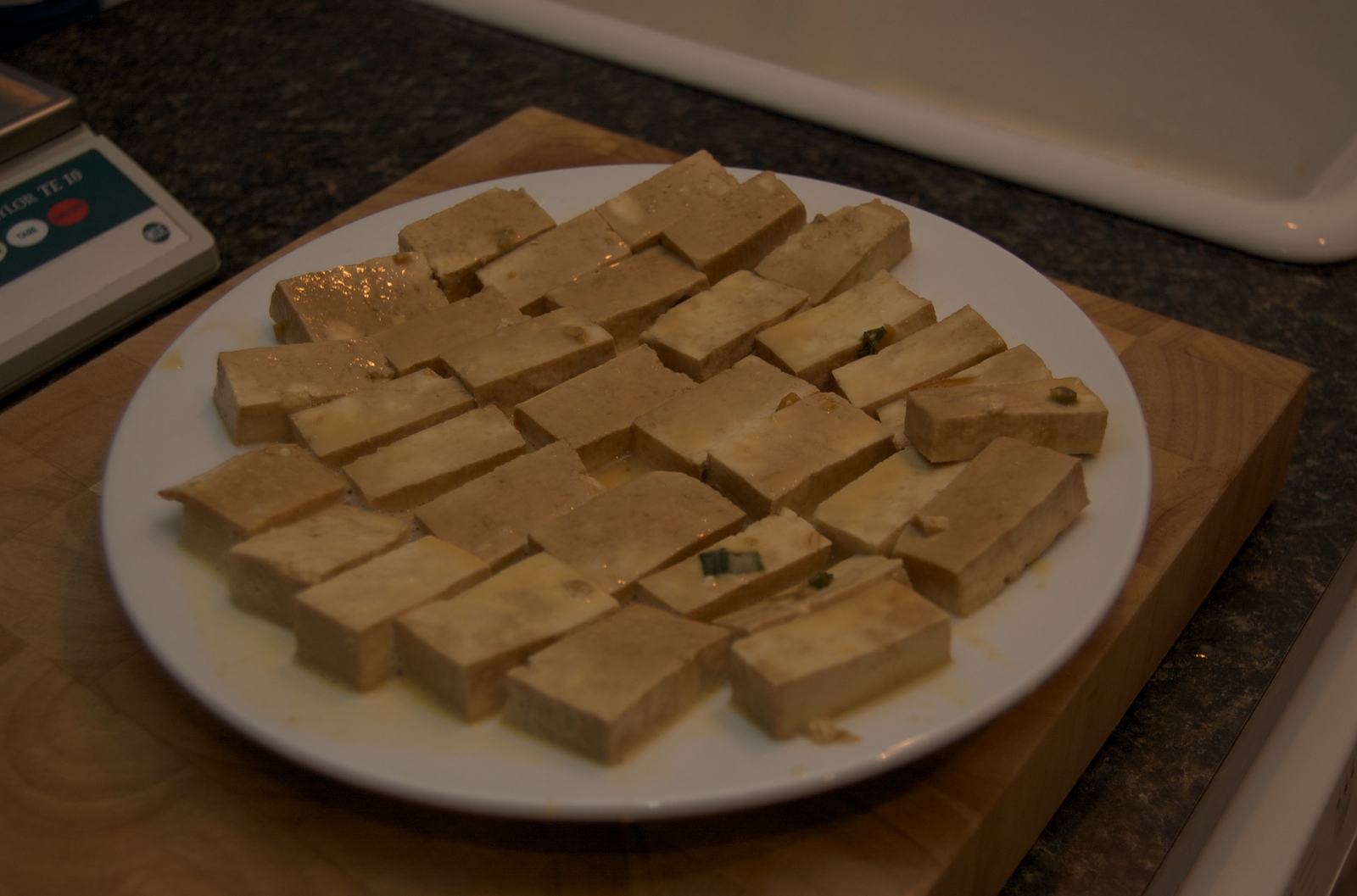 Deep fry for 1 to 2 minutes at 360°F. Could also be pan fried.
Remove from the fryer, toss with sauce in a small bowl, and plate. Serve with the broccoli.