Spicy Thai-Style Green Beans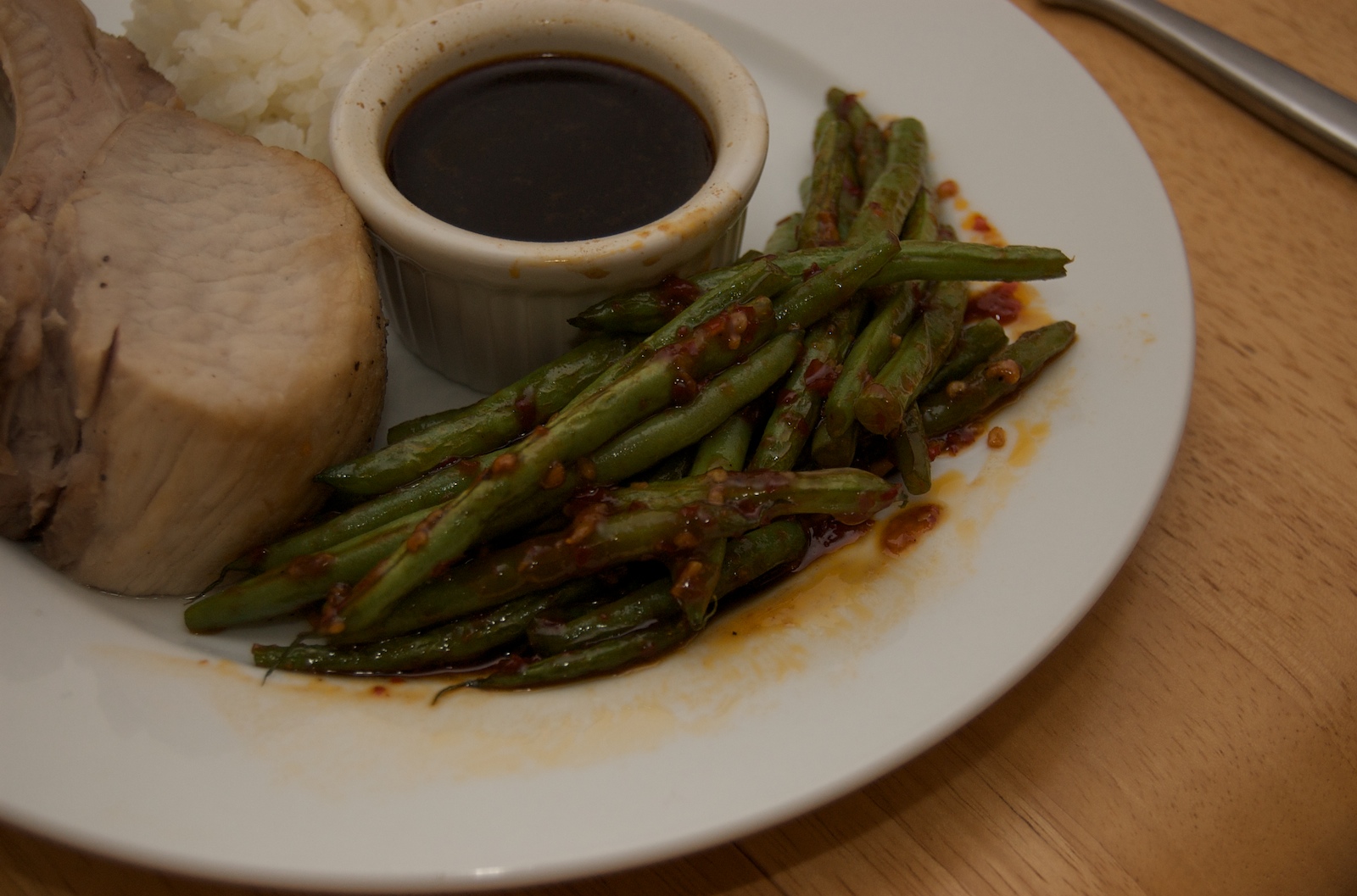 This is a very quick and easy side dish. During green bean season, I might make a whole bowl of them and eat them as a meal with some rice!
Green beans, cleaned Lee Kum Kee Chili Garlic Sauce Sesame oil (or olive oil) Soy Sauce
Steam the green beans. If I'm making a small recipe for one I put them in loosely covered bowl with a little water and microwave for 1:20. Otherwise, I use a steamer basket in a saucepan on the stove. They should be almost, but not quite, fully cooked.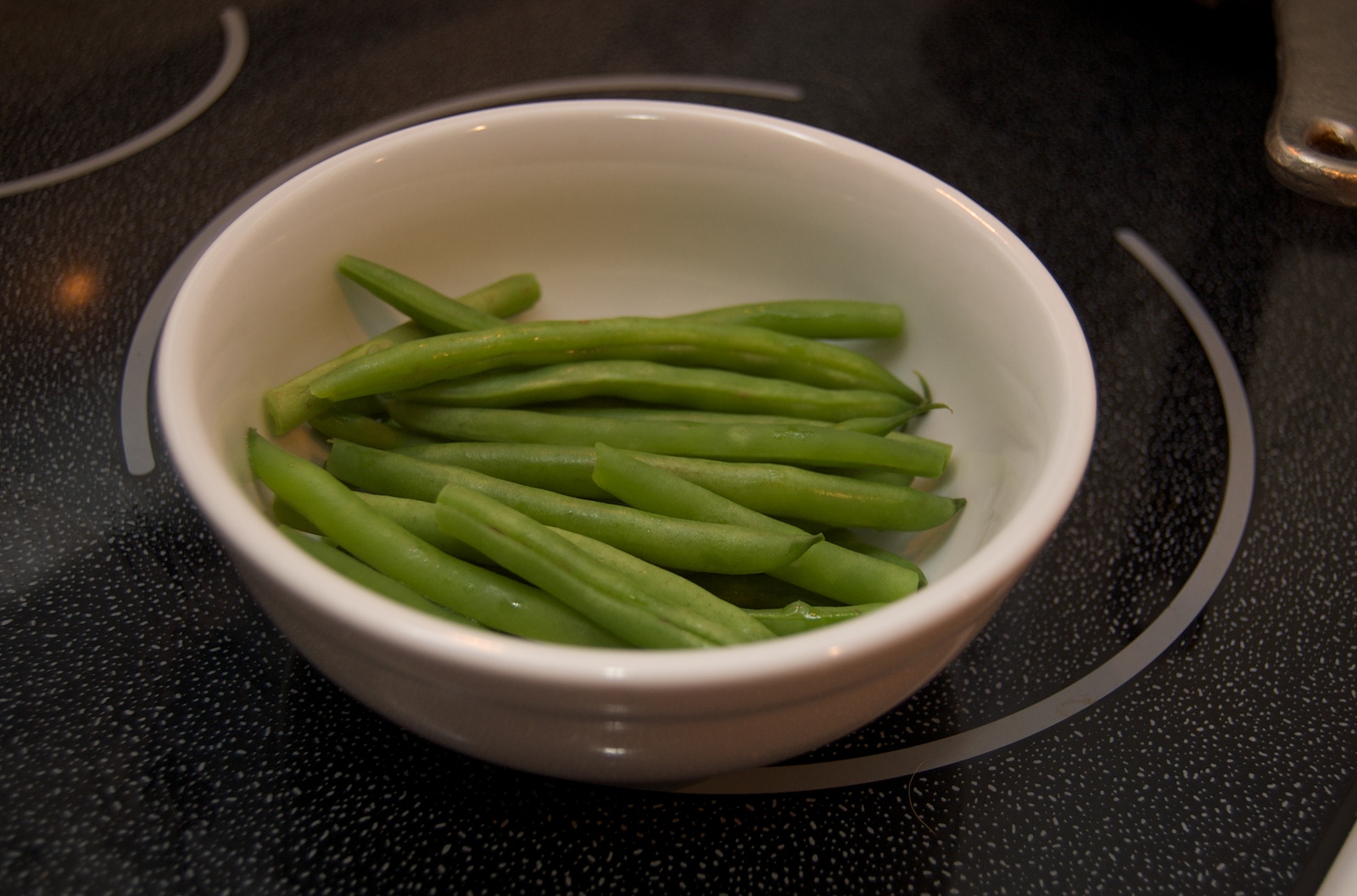 Drain the green beans. This step can be done ahead, if desired - in this case immediately chill the green beans to stop cooking.
Heat a sauté pan over medium-high heat. When hot, add a little oil, then the green beans. Remove from the heat. Add 1 tablespoon of chili garlic sauce per serving, more or less as desired. Add about half as much soy sauce. Serve immediately.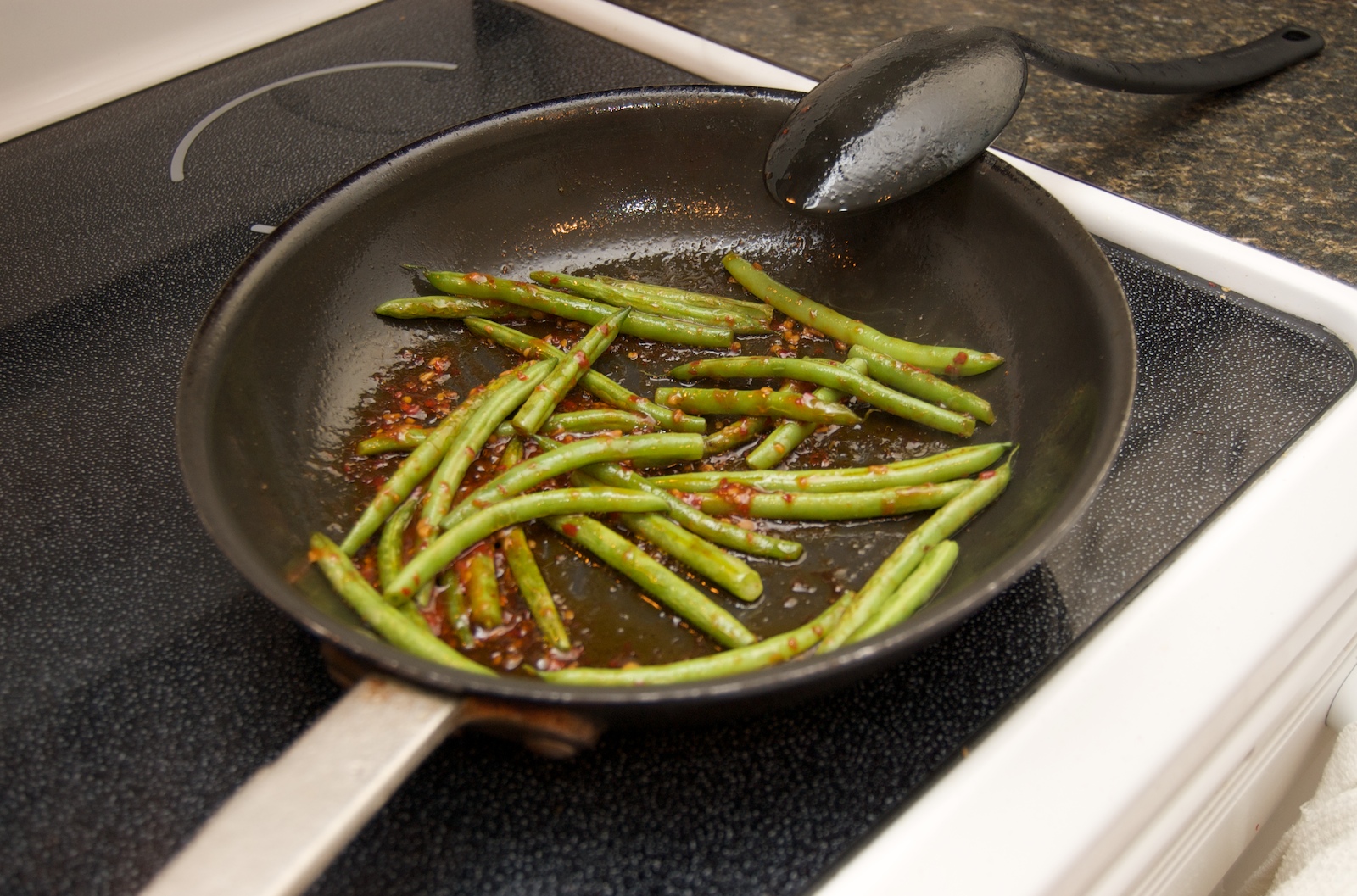 The chili garlic sauce has a lot of ingredients that would be typical in Thai cooking. From the label: salted chili peppers, garlic, sugar, rice vinegar, water, and modified corn starch. And acetic acid, which is probably not typical, but it's also what gives vinegar its taste and smell. No big deal. I find it very convenient.