Sweet Potato Fries
Peel the sweet potatoes then cut into 1/4" french fries. Put the cut fries in a pan of cold water to soak (this should cause them to release some of their starch).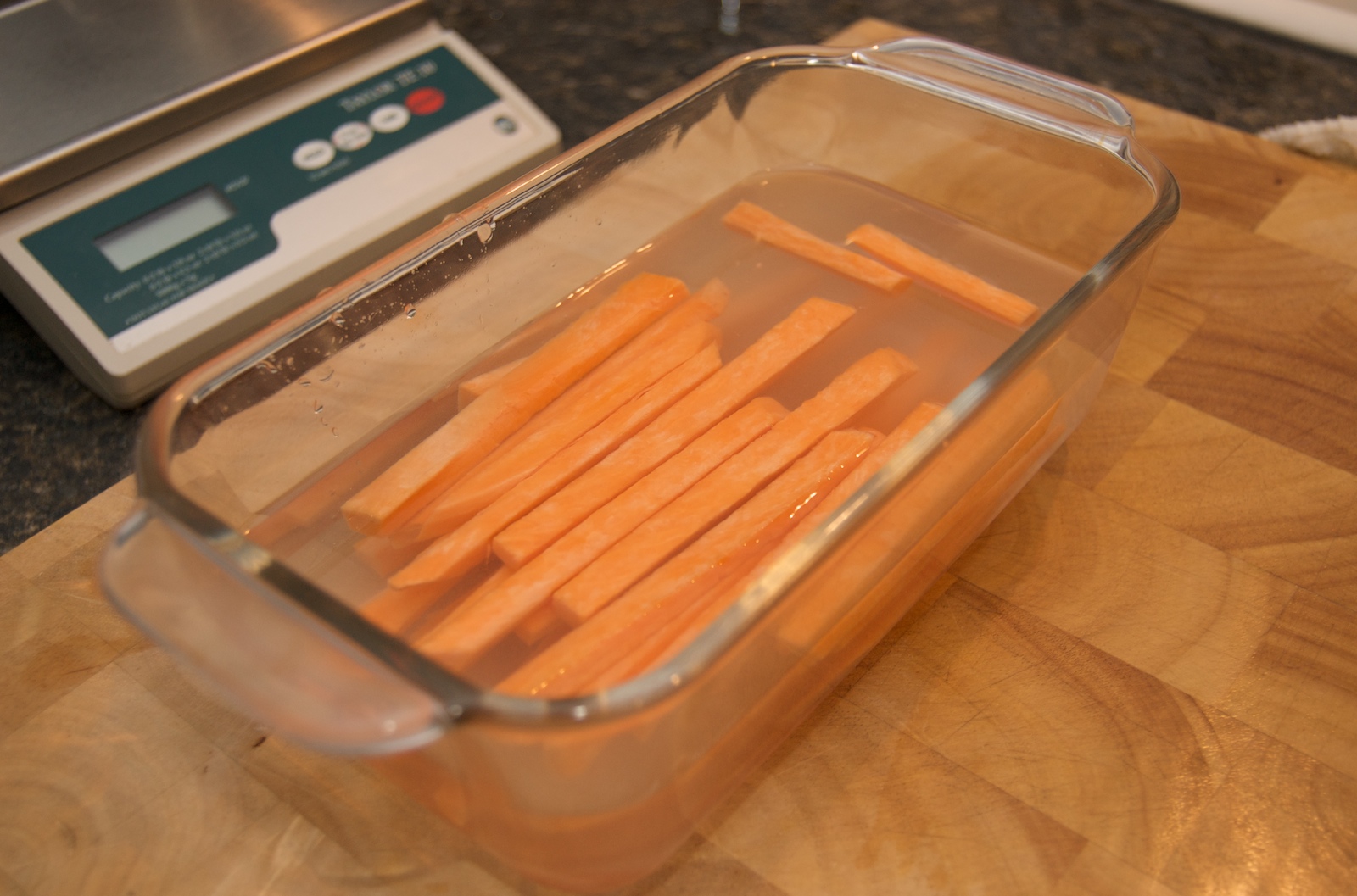 Heat the deep fryer to 325°F. Dry the potatoes thoroughly, fry for 3 minutes until soft but not browned. Remove from the oil and drain. This step can be done ahead of time if desired.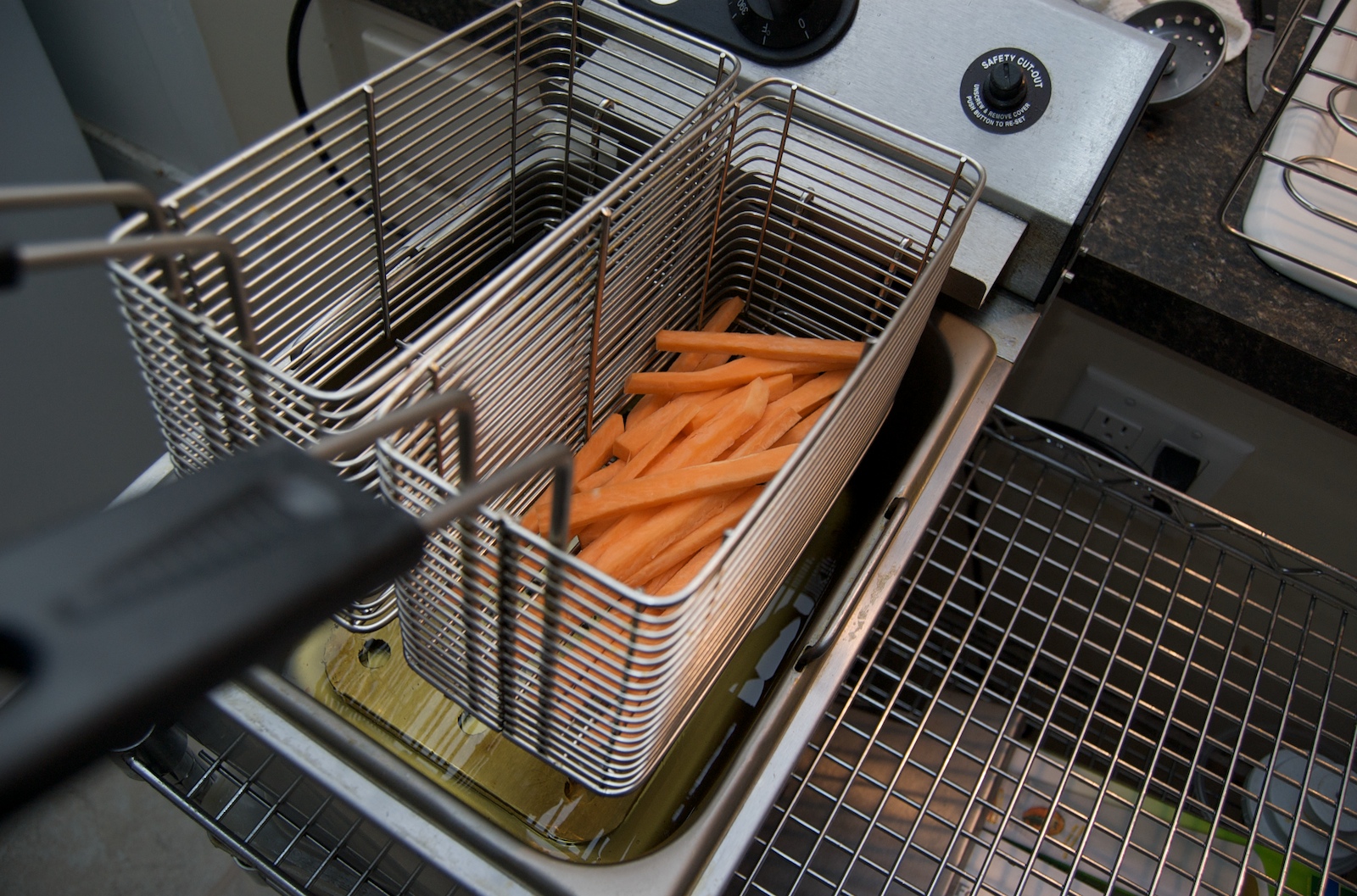 Heat the deep fryer to 375°F. Deep fry for 3 to 4 minutes until browned and crispy. Remove from the oil, drain, then salt.
Update: I cut the fries a little thinner this time, and 2 1/2 minute at 310°F followed by 2 minutes at 370°F work perfectly.