Chana Masala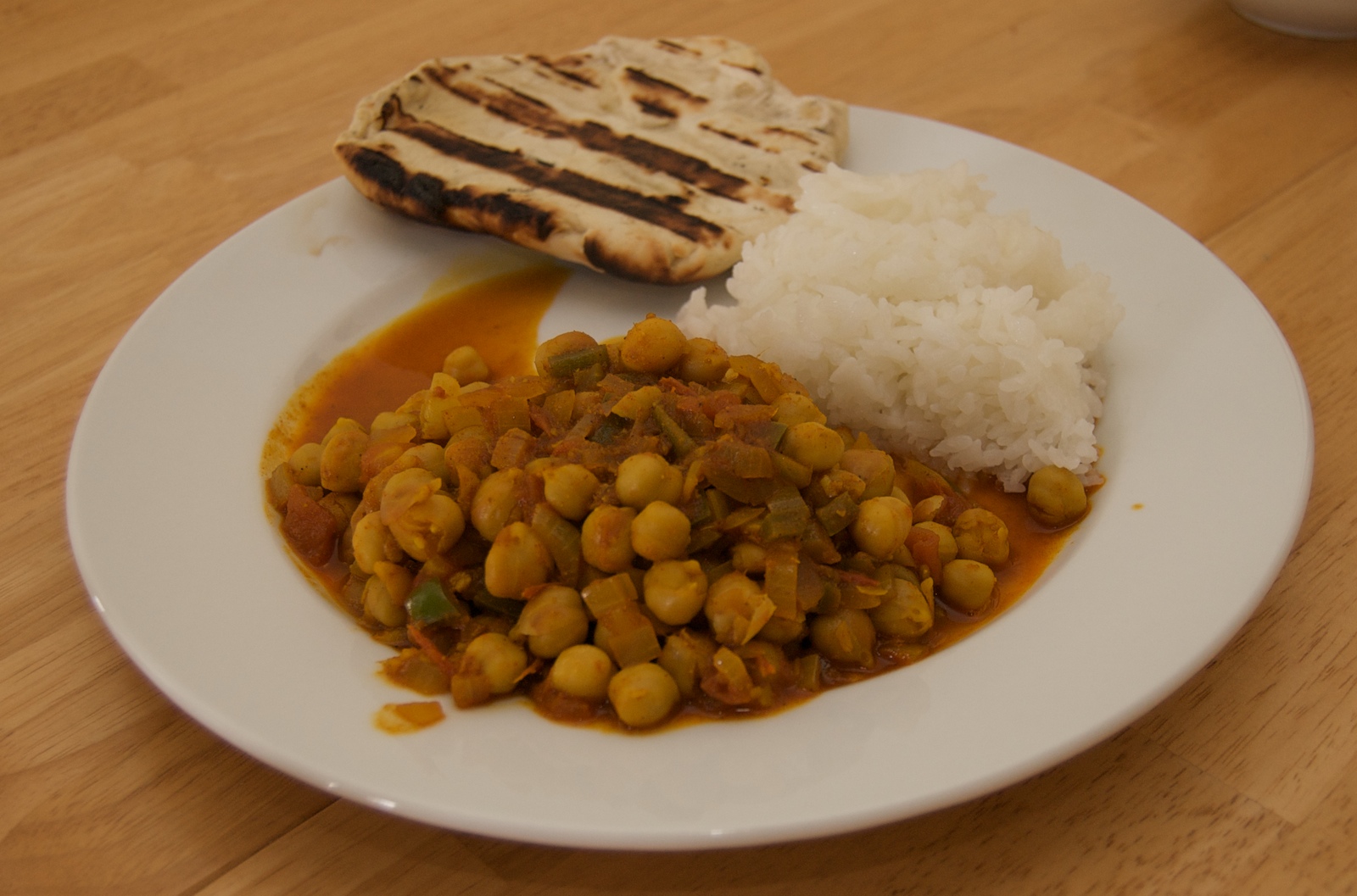 This tasty and healthy dish isn't quite authentic, but I still enjoy it very much.
There is an updated version of this recipe as Chana Masala #2 that's double this recipe, and with more tips and pictures, but otherwise the same.
1 tbsp. butter 1 small onion, diced (small) 2 garlic cloves, minced 1/2 tbsp. coriander, ground 1 tsp. cumin, ground 1/2 tsp. cayenne pepper, ground 1/2 tsp. turmeric, ground 1 Italian plum tomato, diced 4 oz. water (1/2 cup) 1 15 oz. can of chickpeas (garbanzo beans), drained and rinsed 1 tsp. paprika 1/2 tsp. garam masala 1/2 tsp. salt 1/2 lemon, juice only 1 jalapeño, stemmed and minced 1 tbsp. ginger, minced
Melt butter in a sauté pan over medium heat.
Add the onion and cook until translucent, about 5 minutes.
Add the garlic and cook for another minute.
Add the coriander, cumin, cayenne, turmeric. Stir thoroughly and heat for 30 seconds.
Add the tomatoes, cook for a minute.
Add the water and chickpeas, increase the heat to bring to boil.
Reduce the heat to simmer, add the paprika, garam masala, salt, lemon juice, jalapeño, and ginger. Cook for 10 minutes.
Serves 2.
If the sauce is too thin at the end, you can crush a few of the chickpeas with a spoon and stir into the sauce to thicken it.
Garam masala is a dried spice mixture that can be found in Indian markets.
This recipe was based off a recipe on seriouseats.com, which I can no longer find. That recipe, however, was based off: http://www.recipezaar.com/Channa-Masala-17471
I vacuum seal and freeze the remaining portion. To reheat, bring a pot of water to a boil. Add the frozen vacuum-sealed bag and bring back to a boil. Lower the heat to simmer, cover and cook for 20 minutes. This makes a great quick lunch when reheated.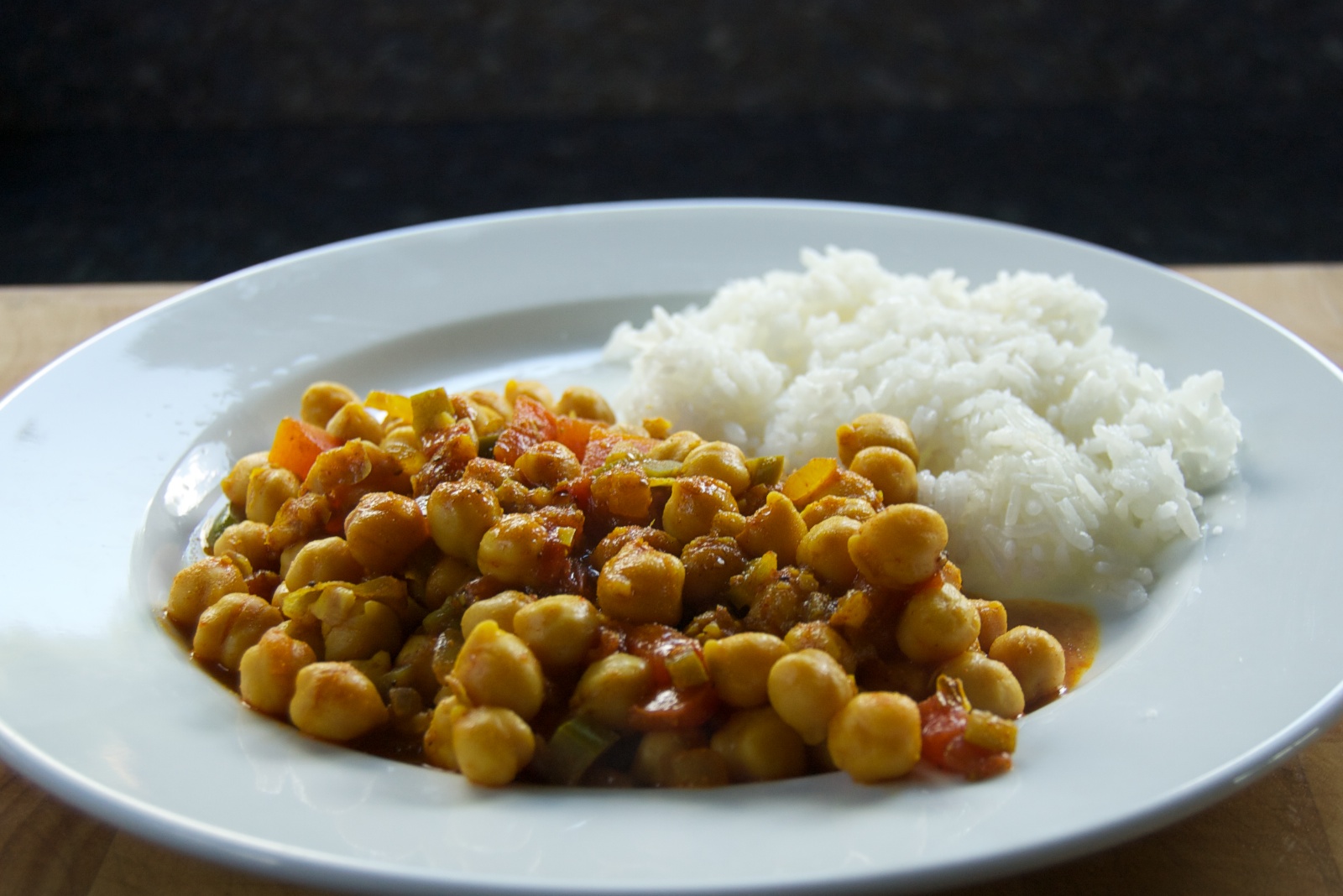 Updated 1/7/2012: Include the stems and ribs of the jalapeño, increase cayenne from 1/4 to 1/2 tsp. and cooked the entire time uncovered.