Granola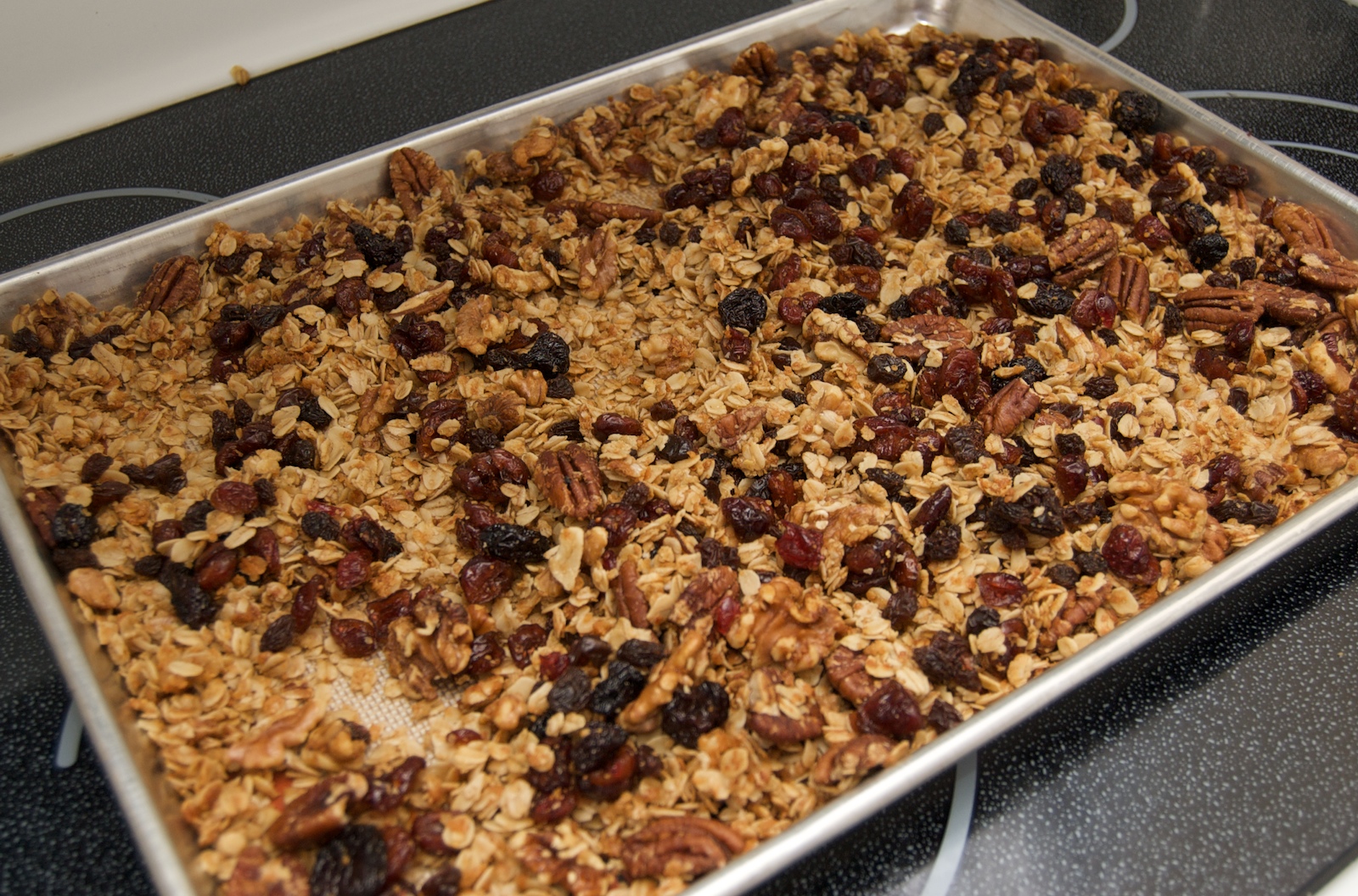 I really like this recipe for granola ; the recipe below is basically unchanged.
1/2 cup vegetable oil (I used canola). Also very tasty with 1 stick of melted butter. 1/2 cup maple syrup (real maple syrup, of course) 1 cup raw wheat germ 1 tbsp. vanilla extract 1/2 tsp. salt 3 1/2 cups old-fashioned oats (not instant or quick oats) 1 1/2 cups mixed nuts (I used walnuts and pecans) 2 cups mixed dried fruit (I used raisins, cranberries, and cherries)
Preheat oven to 375°F.
Mix the oil, maple syrup, wheat germ, vanilla extract, and salt in a large bowl. Add the oats and nuts and mix thoroughly.
Spread on a sheet pan with a silpat and bake for 15 minutes. Stir and bake for 5 minutes. Stir and bake for 5 more minutes until lightly browned.
Add the dried fruit and let cool.
The real recipe skips the sheet pan, but baking it in the bowl doesn't let it really dry out evenly. And without the silpat, you may end up with the maple sticking the the sheet pan.
To keep the granola fresh, I divide it, vacuum seal it, and freeze it in packages for later defrosting. The portion I'm using just sits in an airtight glass jar at room temperature.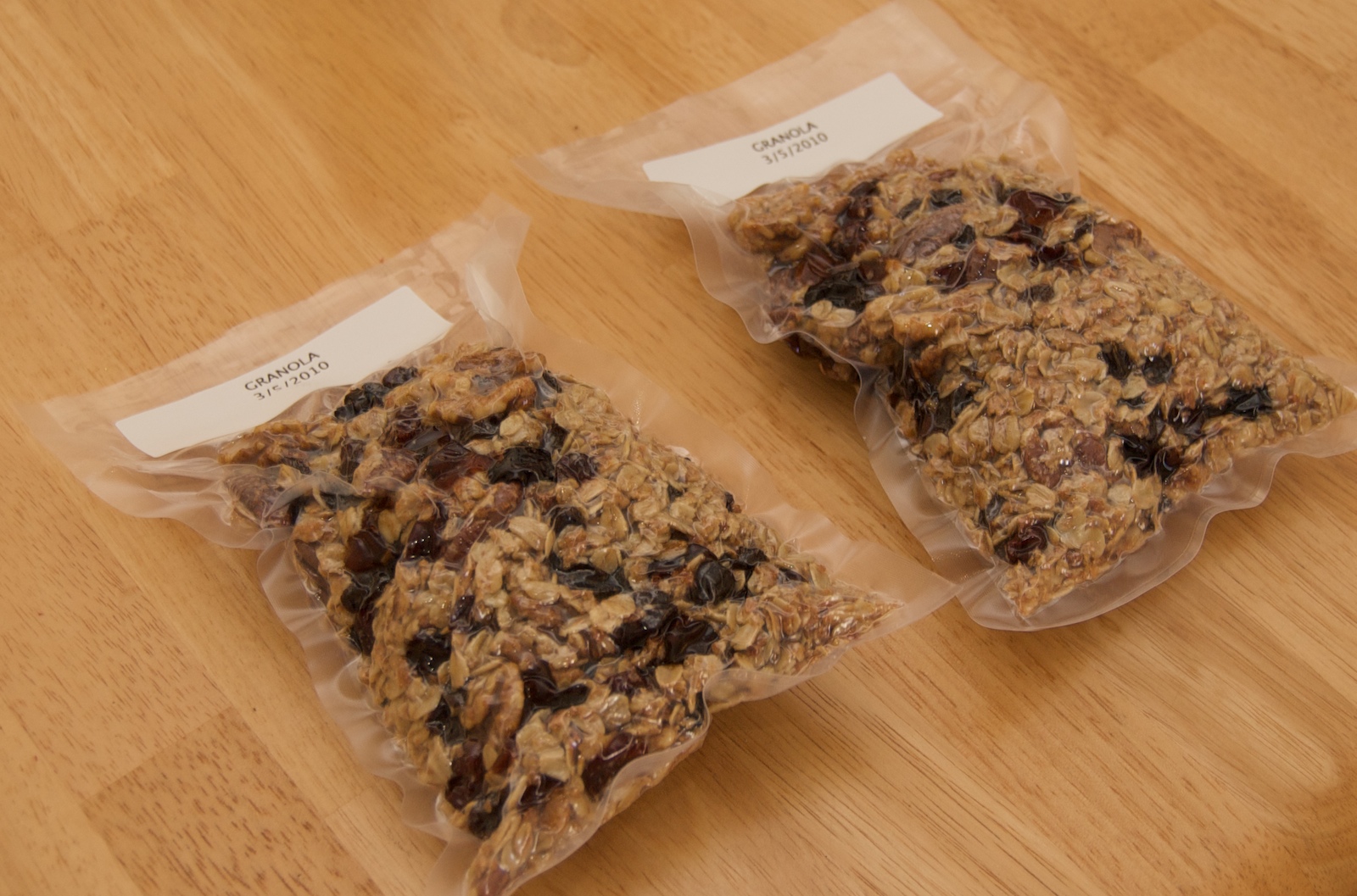 To serve, I take a container of Greek yogurt, add a couple tablespoons of maple syrup and 1/3 c. of granola and have a tasty snack or light meal.