Spicy Vegetarian Chili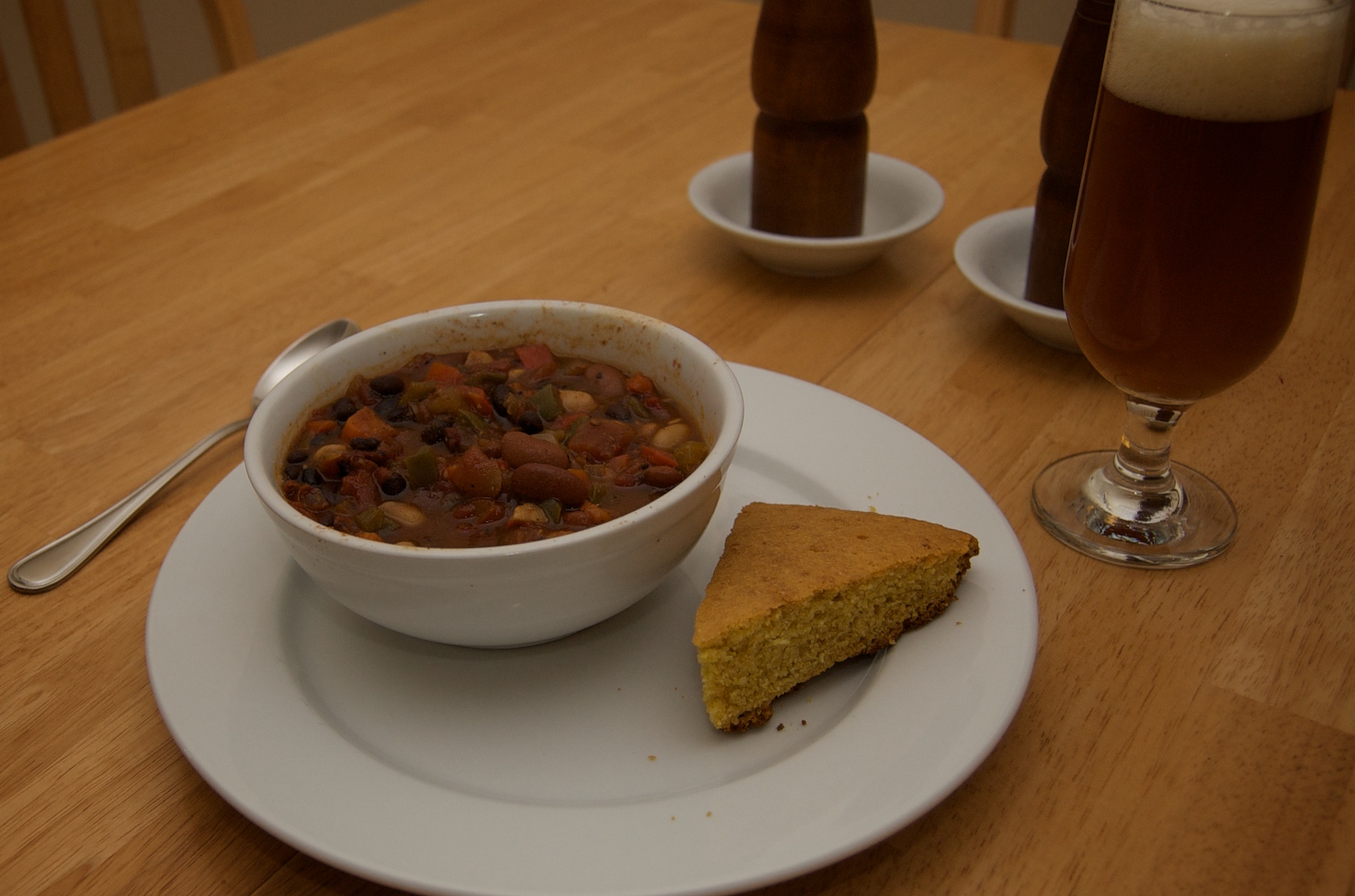 This is a very tasty vegetarian (actually, should be vegan) chili recipe. It's full of vegetables and great flavors.
2 tbsp. olive oil 1 medium yellow onion, chopped 1 large carrot, chopped 1 stalk celery, chopped 1 green bell pepper, cored, seeded, and chopped 1 red bell pepper, cored, seeded, and chopped 2 jalapeños, cored, seeded, and finely chopped 3 cloves of garlic, finely chopped 2 chipotles in adobo, chopped 2 tsp. ground cumin 1 tbsp. chili powder 1 tbsp. dried oregano 1 28 oz. can diced tomatoes, with liquid 3 cups water (was previously 4 cups) 1 15 oz. can of black beans, drained and rinsed 1 15 oz. can of red kidney beans, drained and rinsed 1 15 oz. can of cannellini beans, drained and rinsed salt to taste
I also have a new recipe with beef that I like a lot as well.
There's quite a bit of chopping involved, but the vegetables are worth the effort!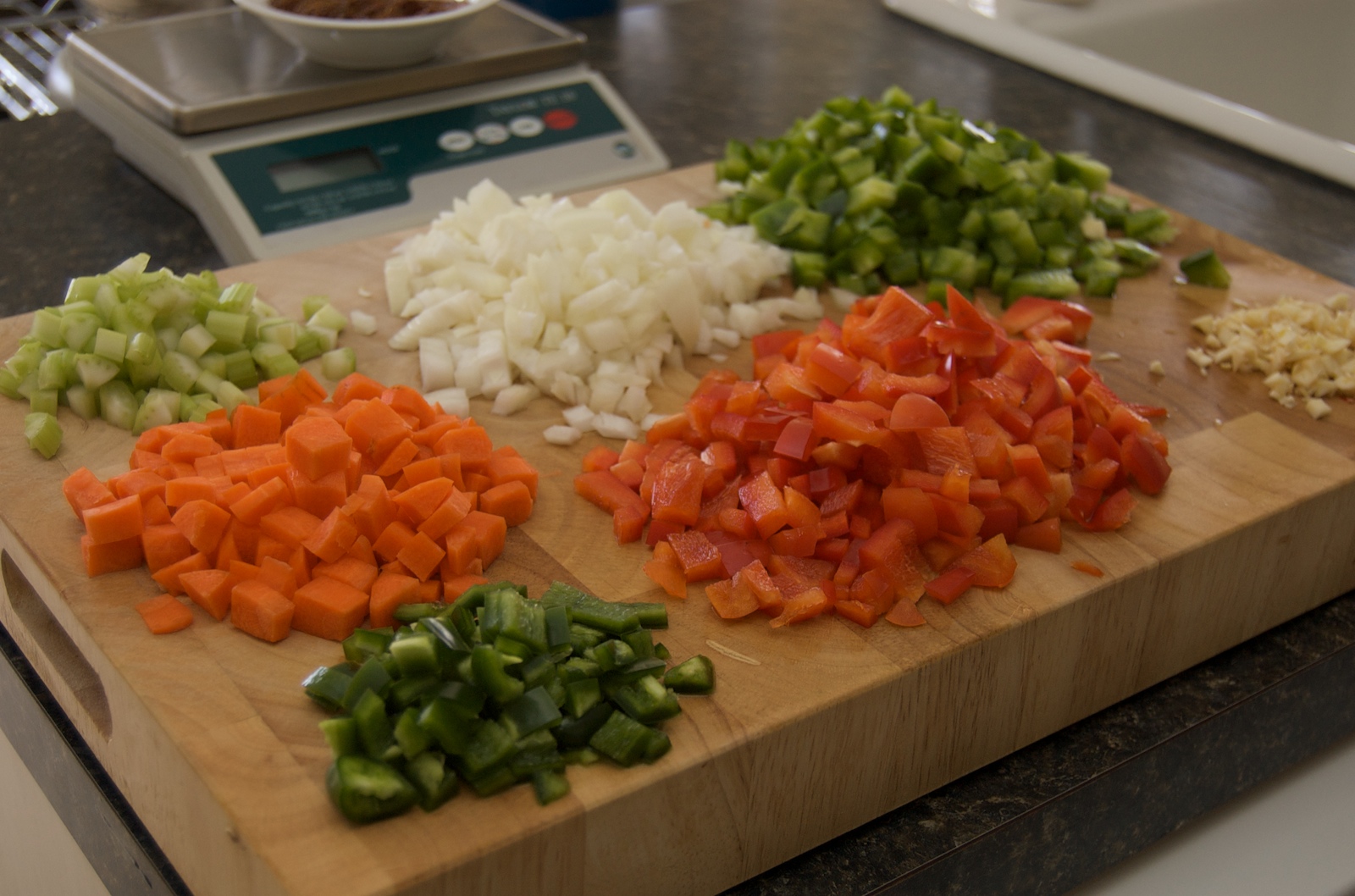 Heat the oil in a large pot over medium heat. Add the onions, carrot, and celery and sweat until the onions are translucent, about 4 minutes.
Add the green and red peppers, jalapeños, and garlic and cook for 8 minutes or until softened. Do not brown.
Add the chipotles and some adobo and the dried spices and stir to combine. The adobo adds some spice and a slightly smoky flavor. I vacuum seal and freeze the rest of the contents of the can for future recipes.
Add tomatoes and their liquid, and 3 cups of water. This recipe cooks the entire time uncovered on the stove. If you adjust to a covered preparation, such as a crockpot, make sure you reduce the amount of water, maybe to 2 cups, otherwise you'll get soup instead of chili. Simmer uncovered for 45 minutes.
Add the beans. Simmer uncovered for 30 minutes.
You can pick just about any canned bean for this recipe. You could also start with dried beans, but you would need to cook them before adding them to the chili. You want about 4 1/2 cups of cooked beans.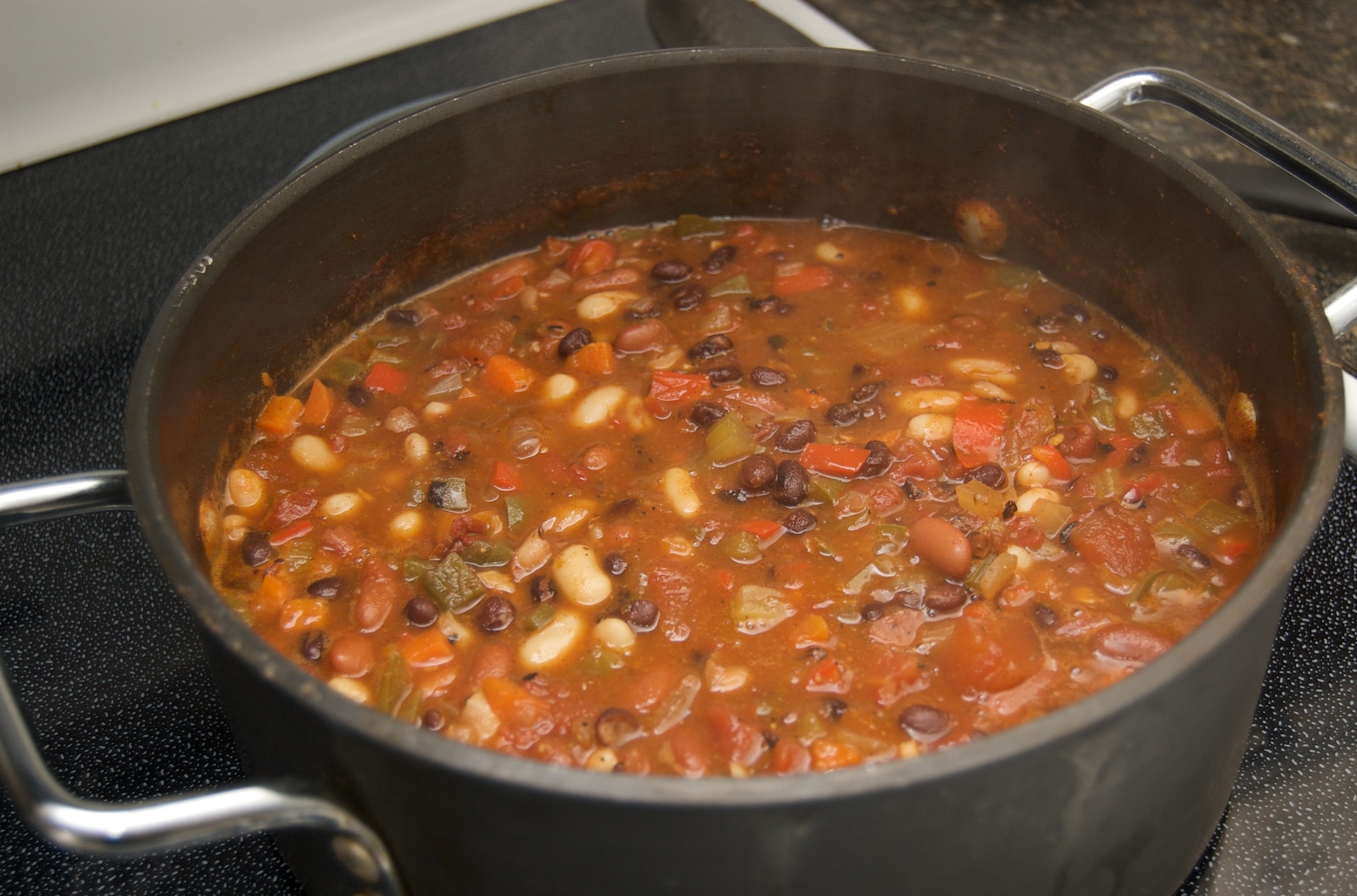 Makes a little more than 6 servings of 12 ounces each. Served with skillet cornbread in the picture at the top of the page. It freezes well.
This recipe was based on a great recipe from Whole Foods . I added the jalapeño, but otherwise the recipe is pretty much the same.
Update: I did the nutrition facts calculation for this recipe and, not surprisingly, it's excellent! 218 calories per 12 oz. serving. Information from caloriecount.about.com:
I also have a recipe that has beef , that I really like.
Update December 2, 2017 I made this again and it was still really good. I reduced the water from 3 cups to 2 cups because I can better simmer on my induction hot plate (setting 2) and not as much water evaporates.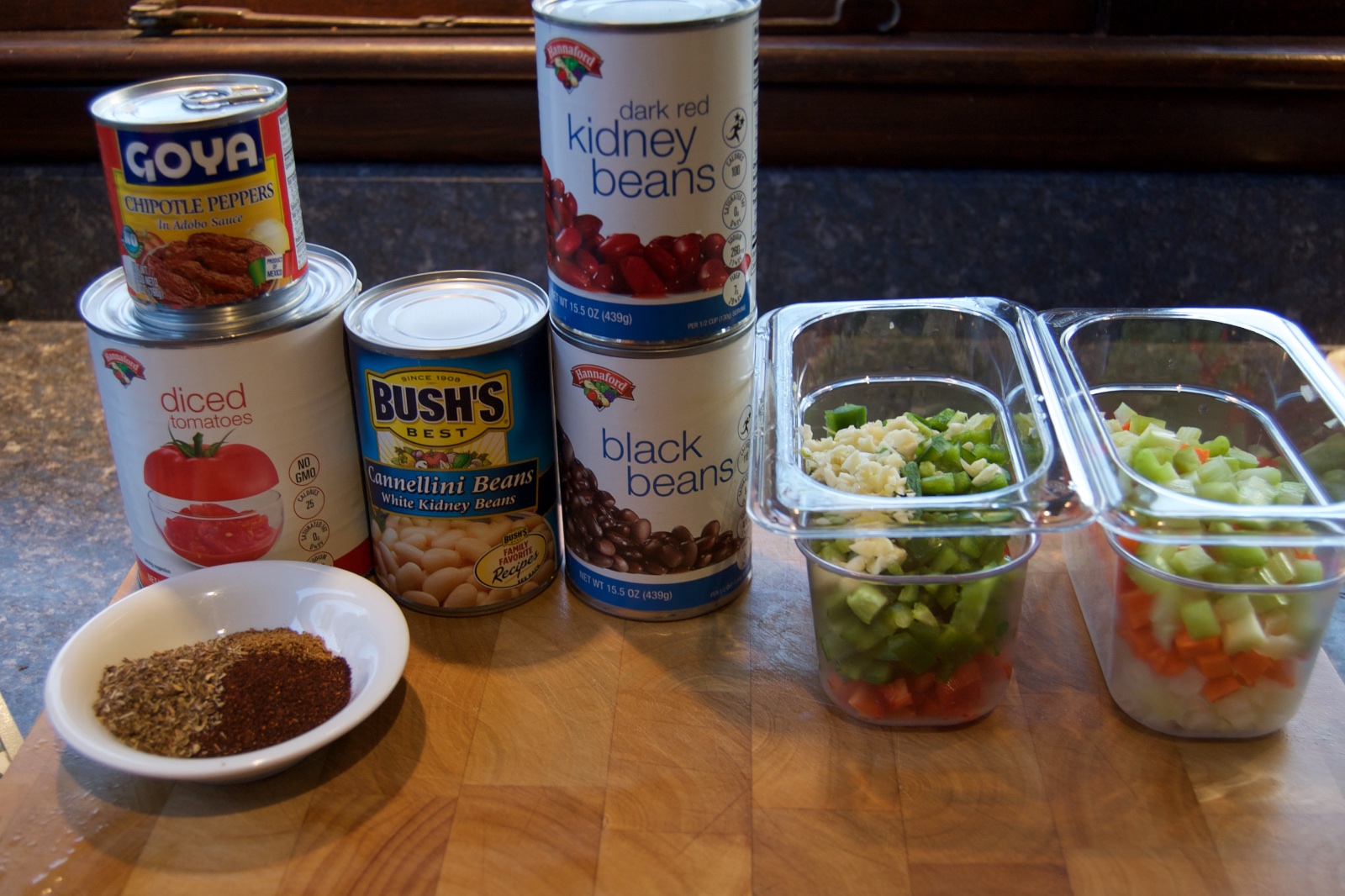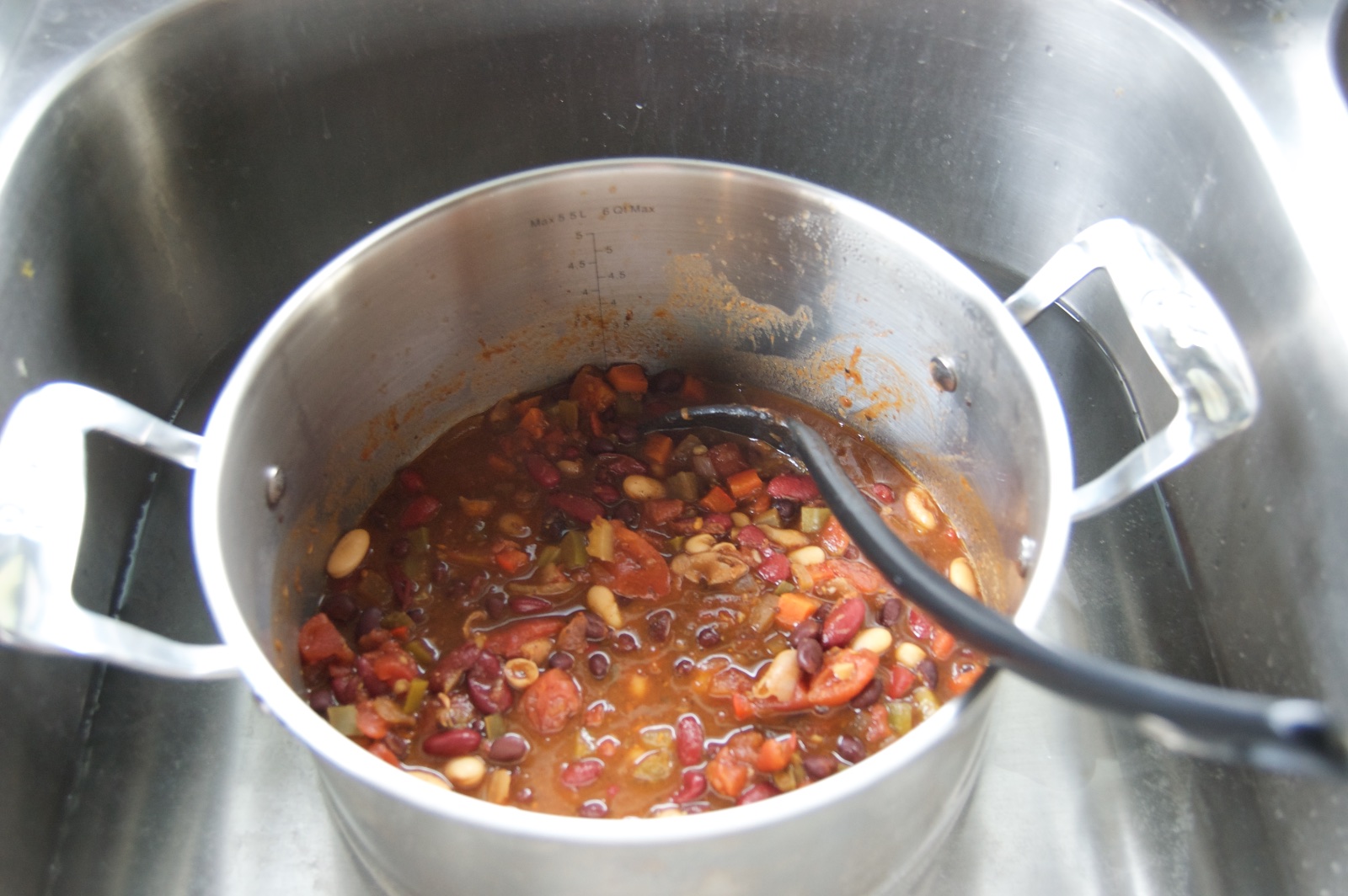 Reducing the portion size to around 11 oz. allows for 7 servings, as well.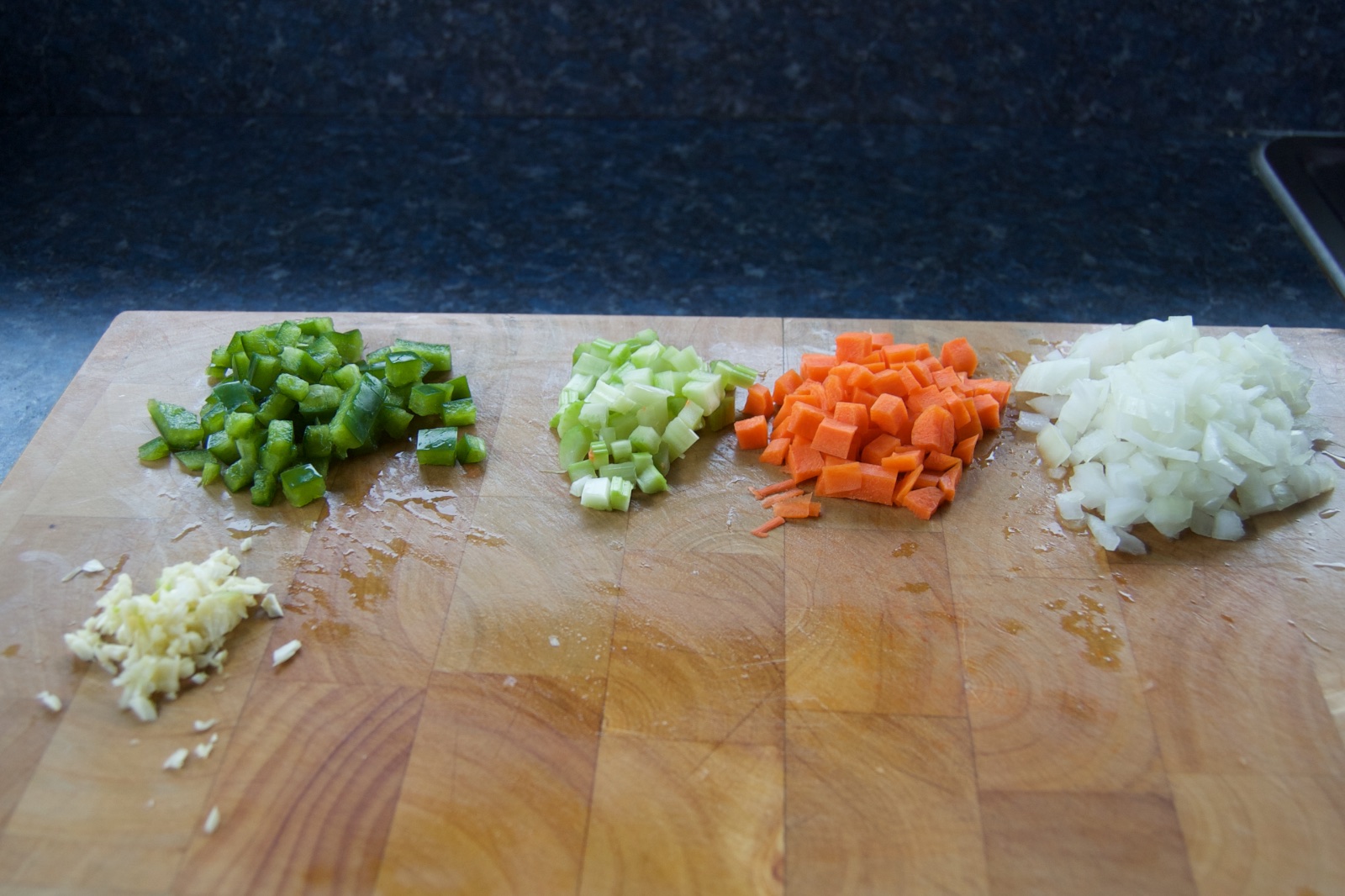 It's also good with a side Caesar salad and a little cheese.