Teriyaki Flank Steak (sous vide)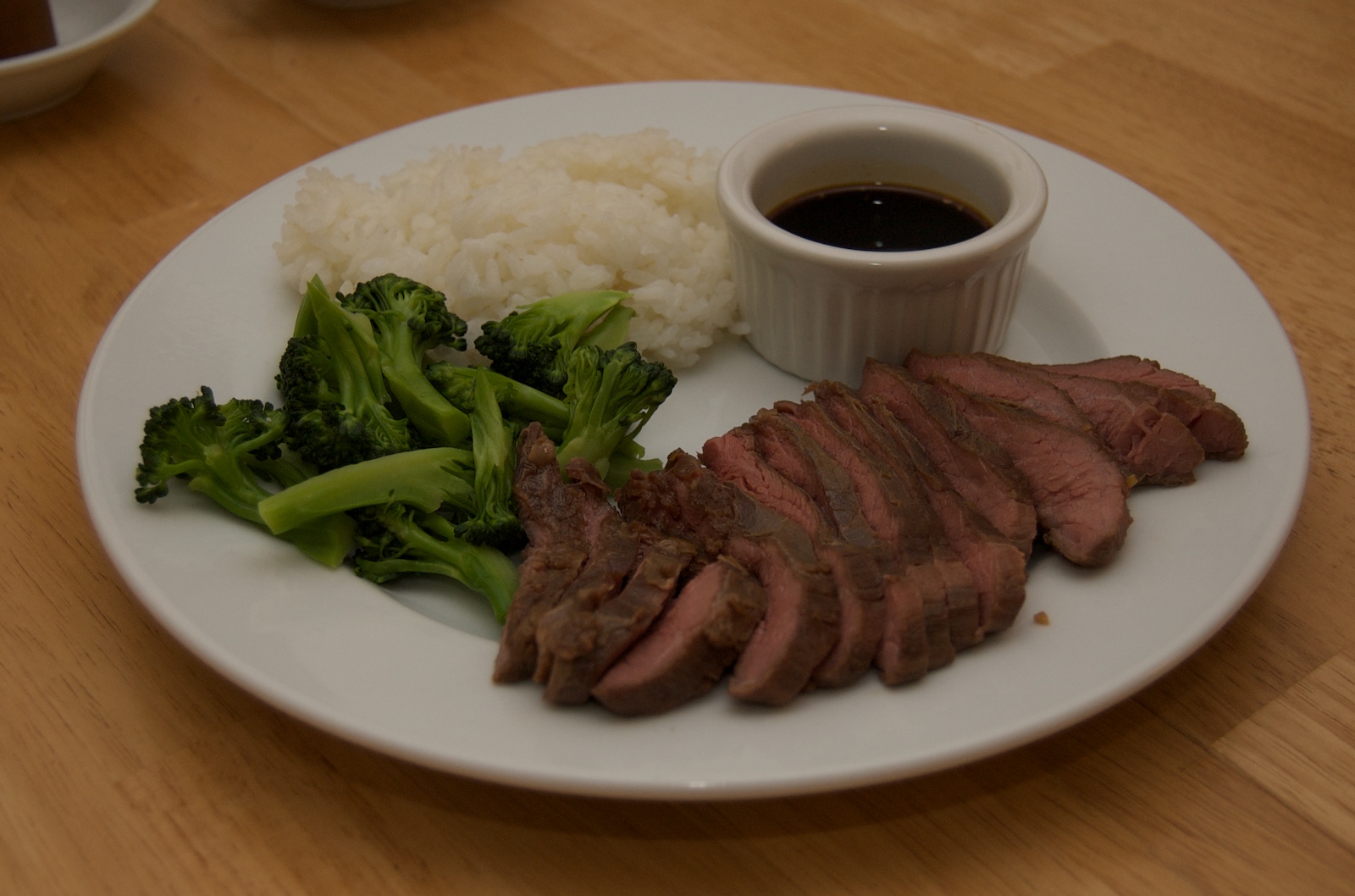 I love this preparation of flank steak! It's flavorful, moist, and tender, which is a pretty difficult combination to achieve using any technique other than sous vide. The 3 1/2 hour cooking time breaks down the collagen for tenderness, but the 134°F cooking temperature makes it come out medium rare!
Make about a cup of teriyaki sauce. A pre-packaged teriyaki marinade is OK, but the sauce commonly found in the supermarket is far too thick. You can easily make your own by heating in a sauce pan:
6 oz. soy sauce 1 oz. sake (rice wine, or dry sherry) 2 tbsp. sugar ginger, peeled and minced garlic, minced
Bring to a boil, then reduce the heat to simmer and simmer for 5 minutes. Reserve a few ounces for a dipping sauce.
Cool the remaining sauce.
Preheat the sous vide machine to 134°F.
Take a 1.5 lb. flank steak and trim any excess fat and silverskin.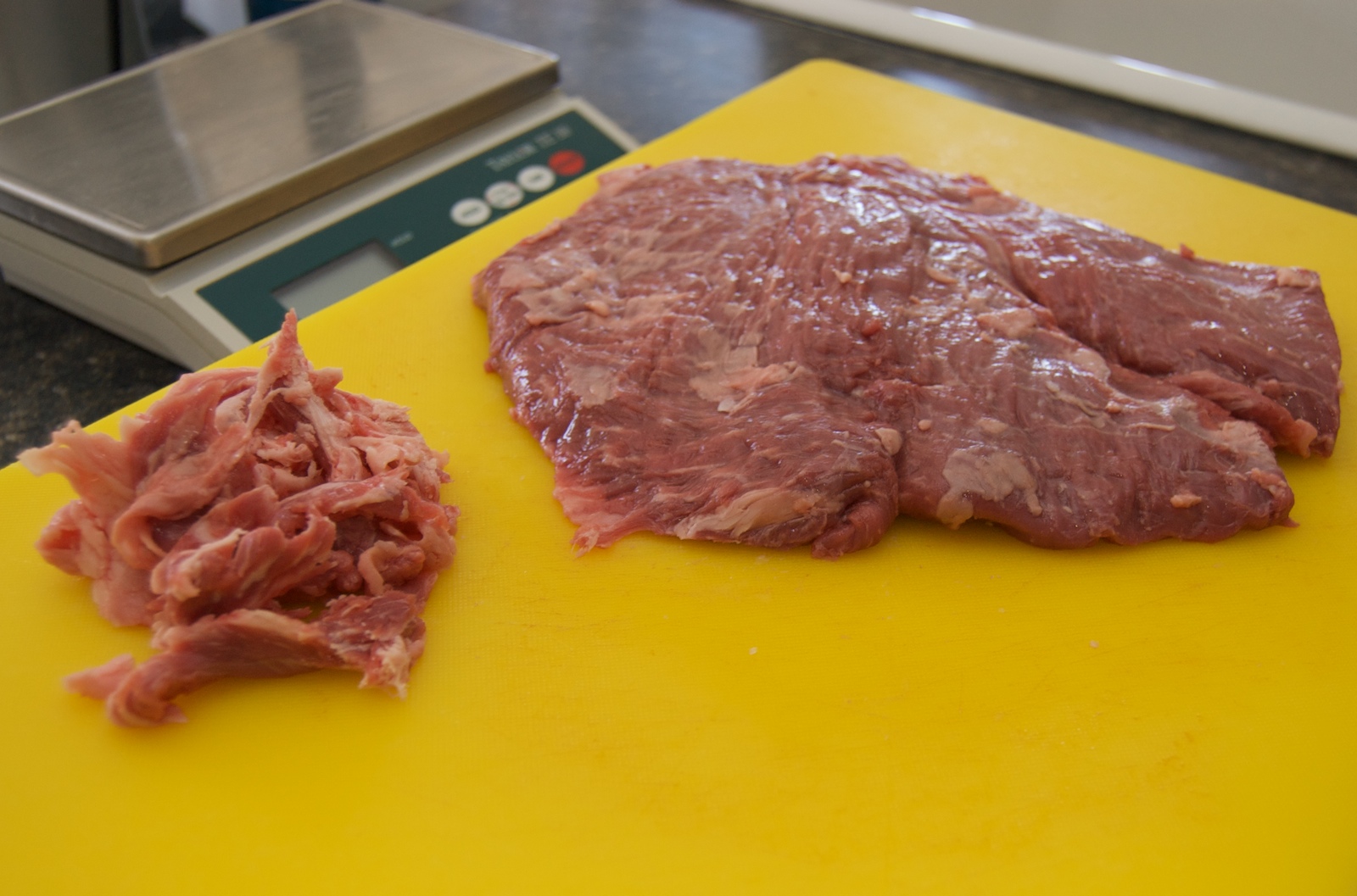 If necessary, cut it so it will conveniently fit into a vacuum bag. Vacuum seal. One of the advantages of the vacuum sealing method is that it greatly reduces the amount of marinade that you need over traditional marinating in a container.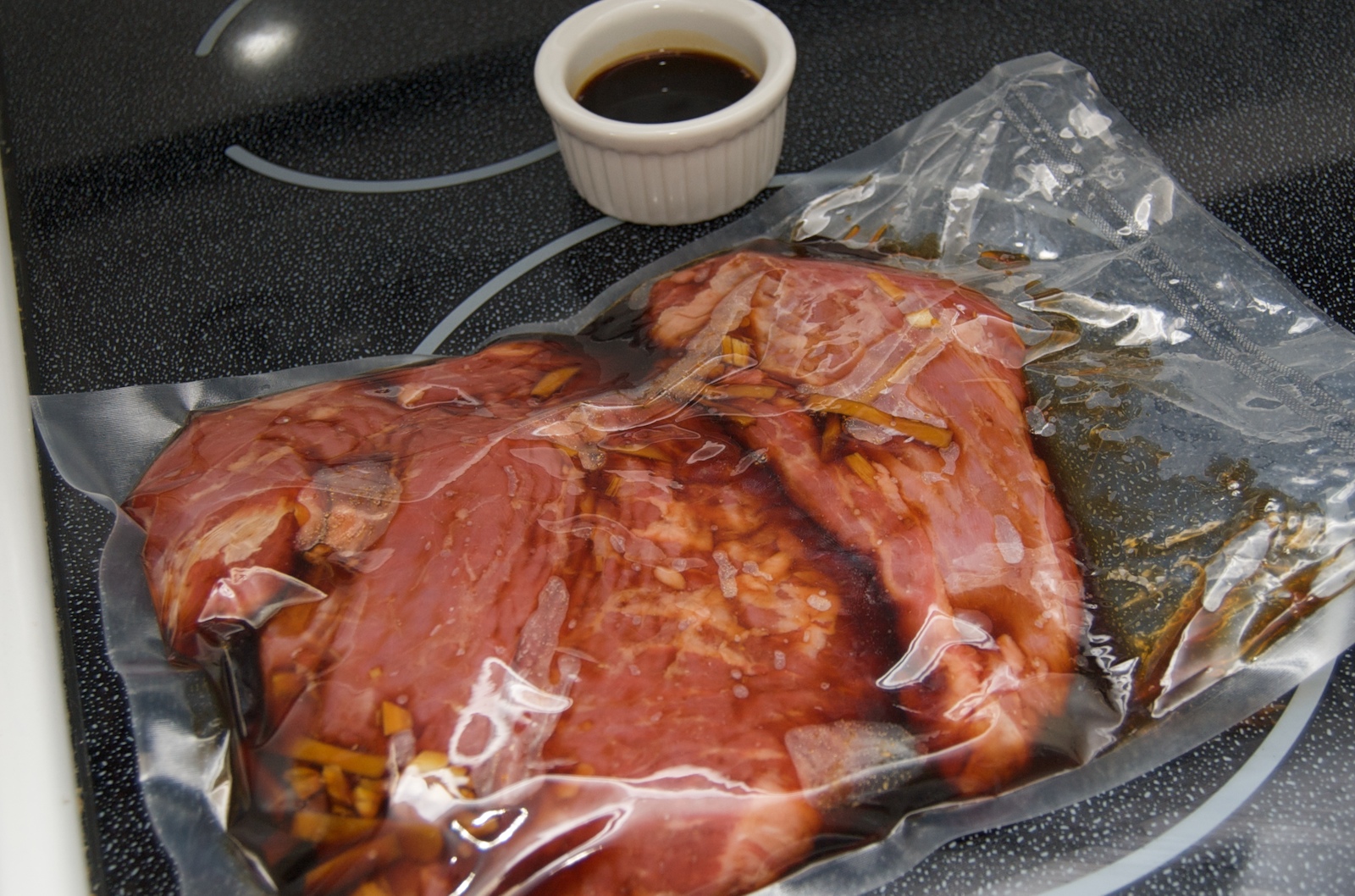 Sous vide for 3 1/2 hours at 134°F. This combination is slightly controversial since technically the meat will be in the danger zone close to 4 hours. The temperature is so close to 140°F, however, bacterial growth, if any, would likely occur very slowly and take more than 4 hours to reach critical levels.
Let the meat rest for 15 minutes before thinly slicing, across the grain.