More Salads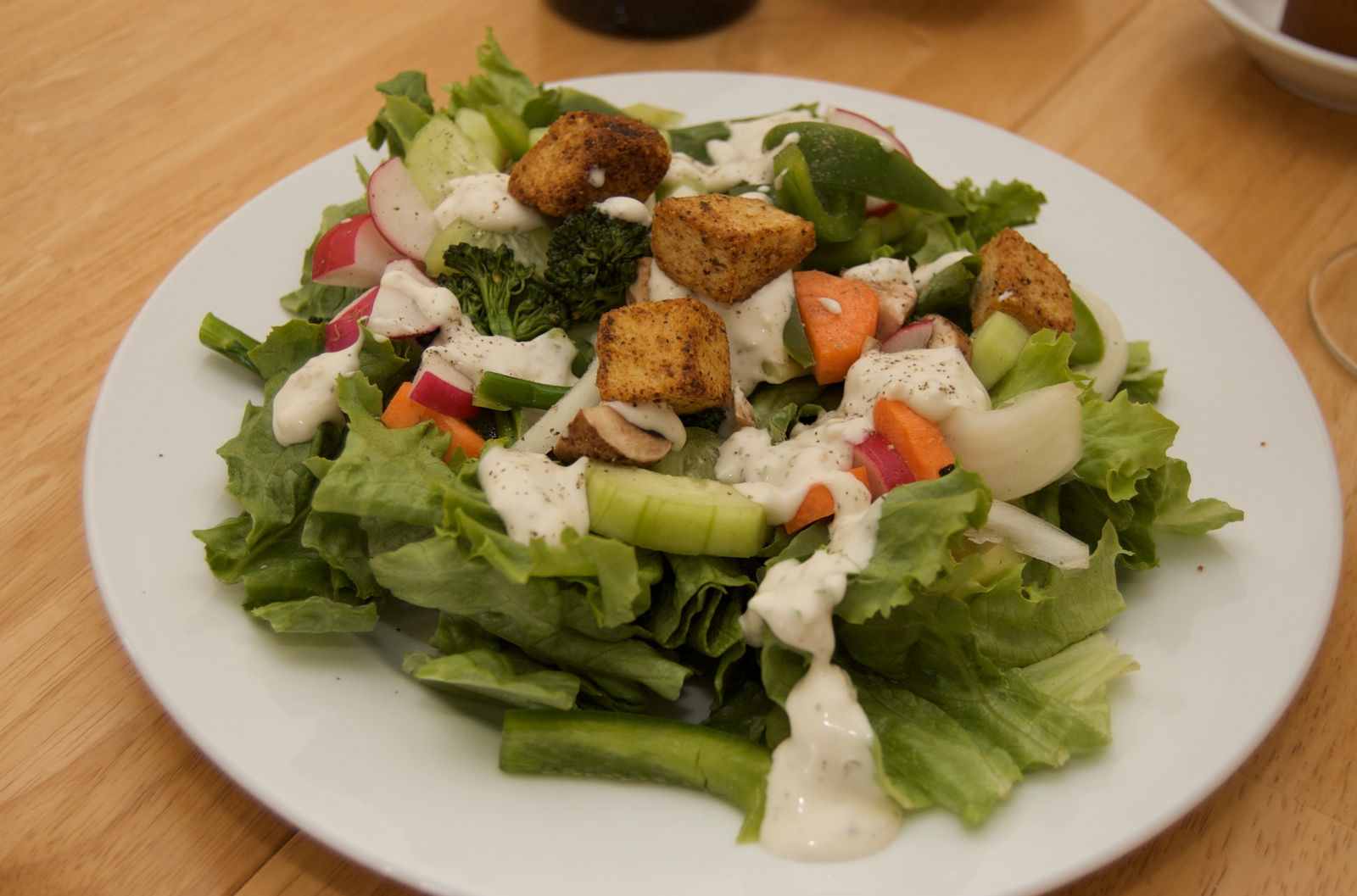 So far the salads are still looking really good. This salad was made in less than a minute using a jar of green leaf lettuce (in the jar for 10 days) and a bag of mixed salad vegetables (cucumber, broccoli, green peppers, onions, celery, carrot, radish, cremini mushrooms, in the vacuum bag for 2 days).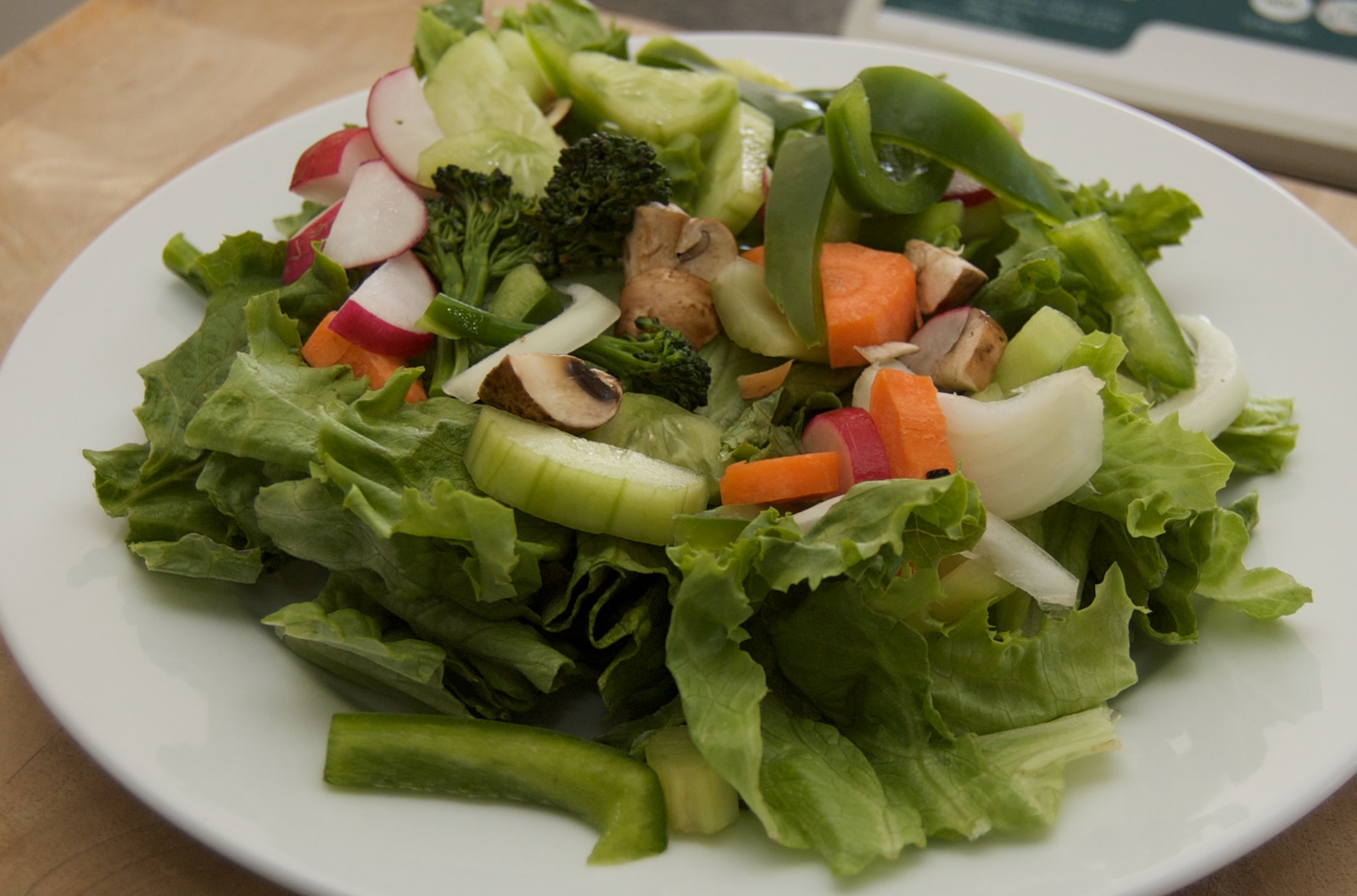 The ingredients look almost as fresh as they did when I prepared them, and it's certainly great to have a salad with lots of veggies that quickly!
Served with Olivia's organic garlic and herb croutons and Annie's Naturals green goddess dressing.
After four days, the vegetables still looked very good! I made this salad with green leaf lettuce and a homemade balsamic vinaigrette: