Jalapeño cornbread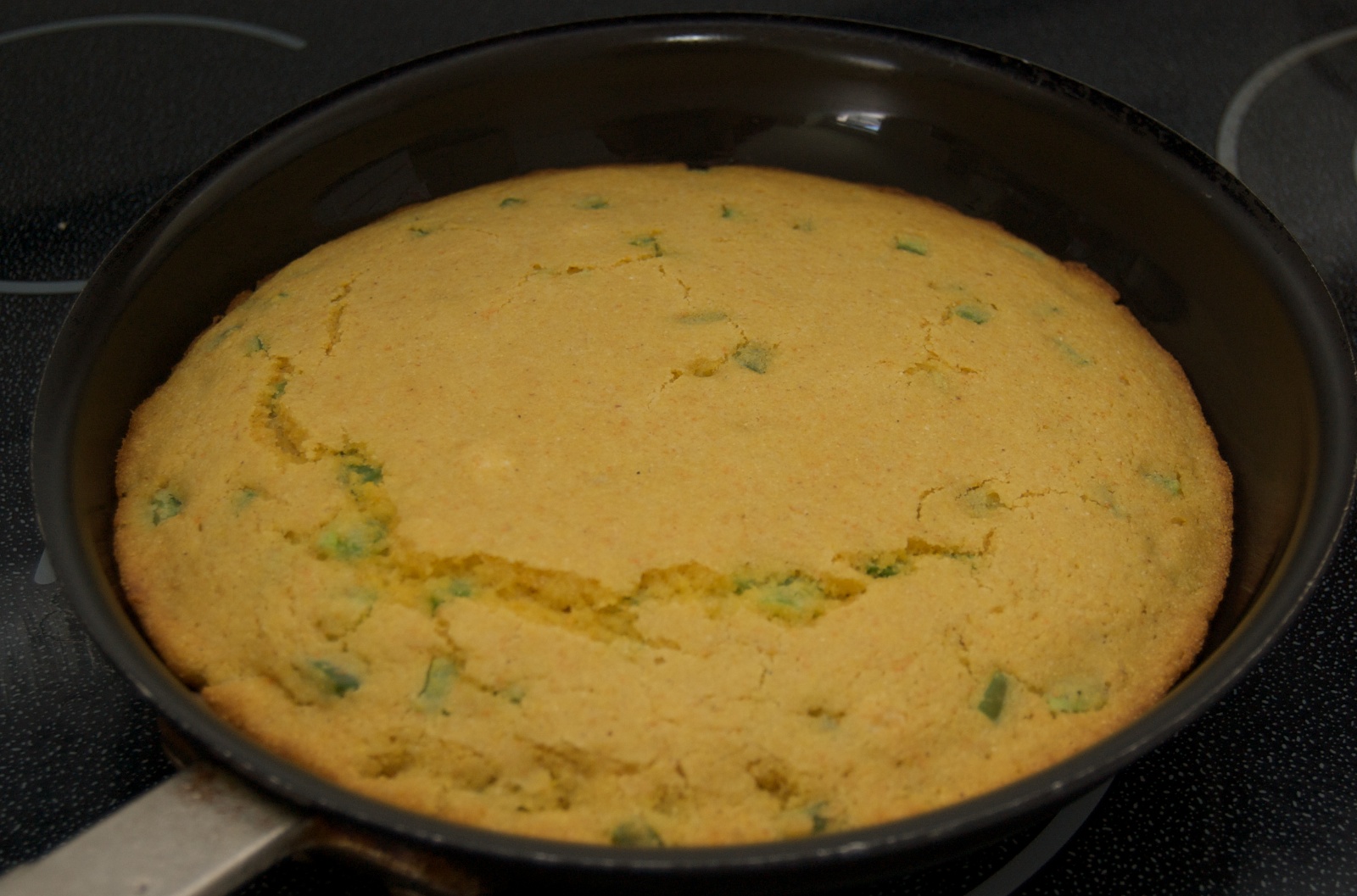 The addition of the jalapenos was a definite improvement over the standard skillet cornbread that I made previously .
The recipe was mostly unchanged from this recipe . The main change was halving the amount of sugar.
7.1 oz. cornmeal (1 1/2 c.) 2.4 oz. all-purpose flour (1/2 c.) 2 tbsp. granulated sugar 2 tsp. baking powder 1 tsp. salt 1/2 tsp. baking soda
2 eggs 1 c. buttermilk 1/8 c. canola oil (+ additional to grease the pan)
2 jalapeno peppers, stemmed and finely diced, with ribs and seeds
Preheat the oven to 400°F with an oven-safe sauté pan.
Combine the dry ingredients.
In a separate bowl, beat the eggs, combine with the buttermilk, then the oil. Add to the dry ingredients and jalapeños and mix until everything is combined.
Add oil to the hot sauté pan you preheated and swirl around the pan until evenly coated. Add the batter, return to the oven, and bake for 18 minutes.
When done, you should just be able to slide the whole cornbread right out of the sauté pan onto a cooling rack without flipping it.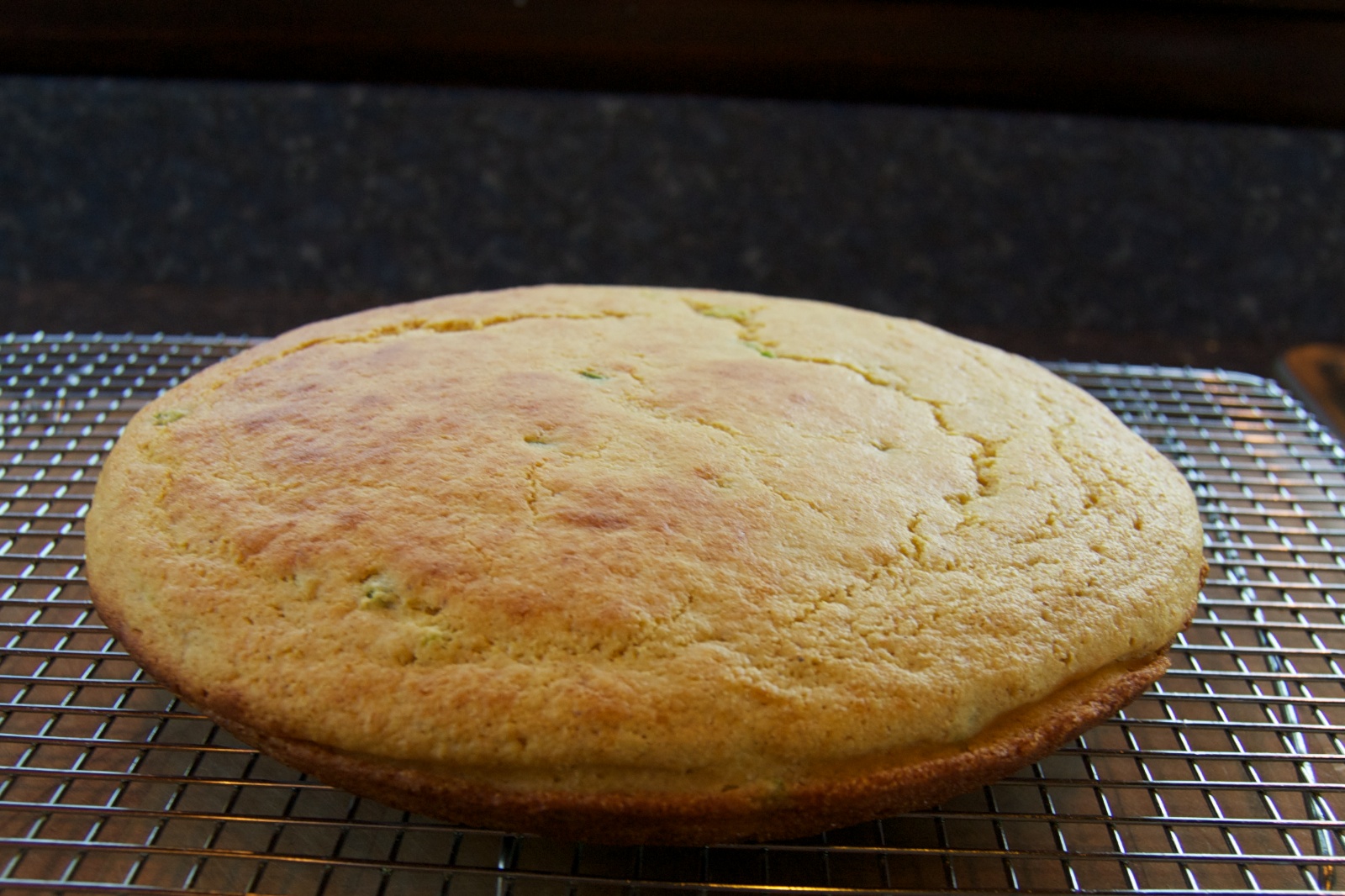 Makes 8 slices.
Update: I added nutrition facts from caloriecount.about.com. While it's really tasty with the vegetarian chili, it certainly would be a better diet meal without the cornbread. Or maybe a half slice, as each slice is 208 calories. Also, this is from when the recipe used to have 1/4 cup of oil, so it's lower in fat and calories now.
Update(7/6/2011):
I used two jalapeños, only stemmed and minced (I used the seeds and ribs in the bread). I also mixed half of the oil into the batter and used half of it to grease the pan. This seemed to work better. I also reduced the cooking time to 18 minutes.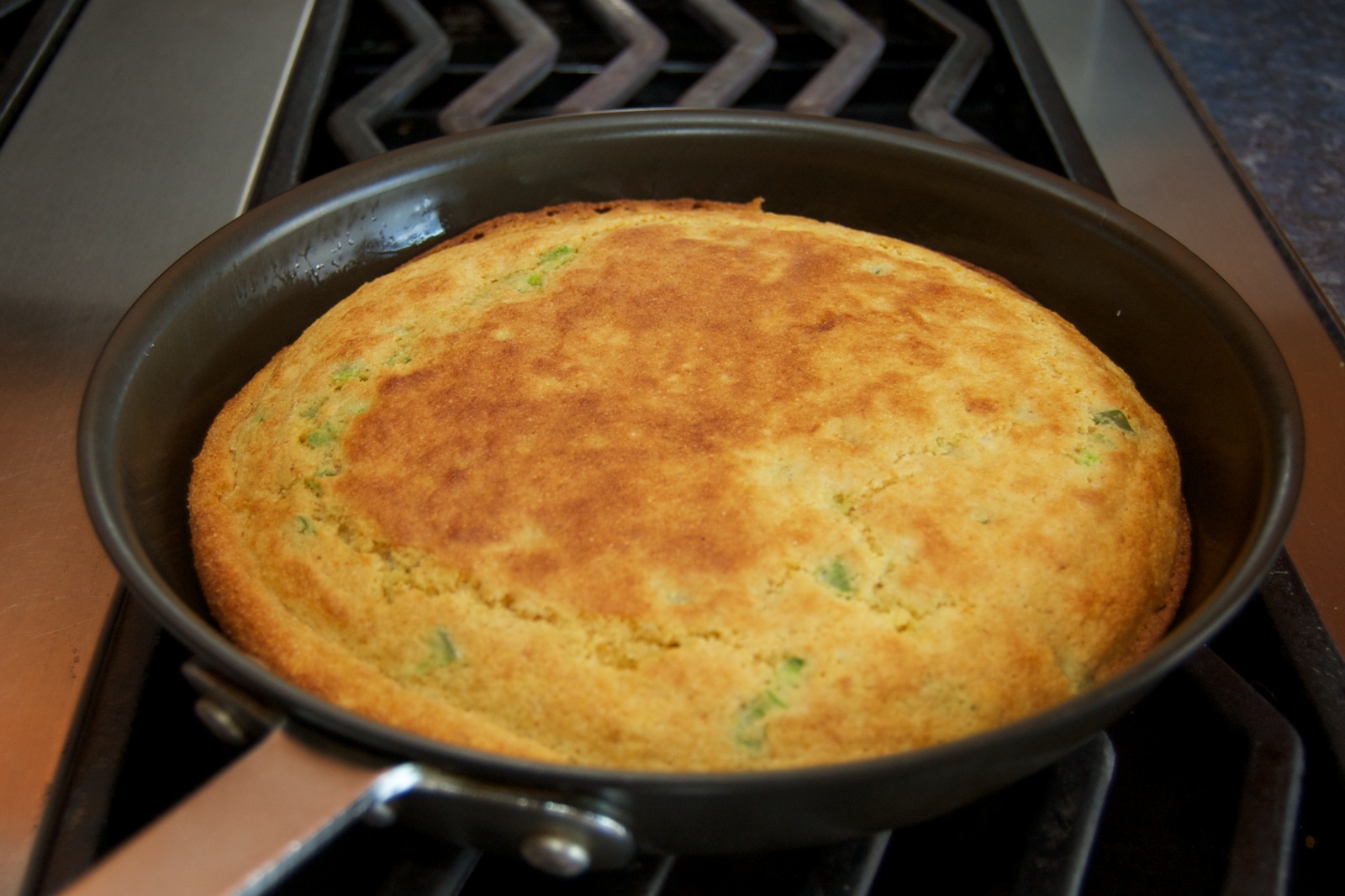 Update 8/24/2012: Actually updated the recipe, to reduce confusion.
Update 1/7/2018: I reduced the sugar to 2 tbsp. from 3 tbsp. I also divided it into 12 pieces instead of 8, because they were kind of big before.