Potato salad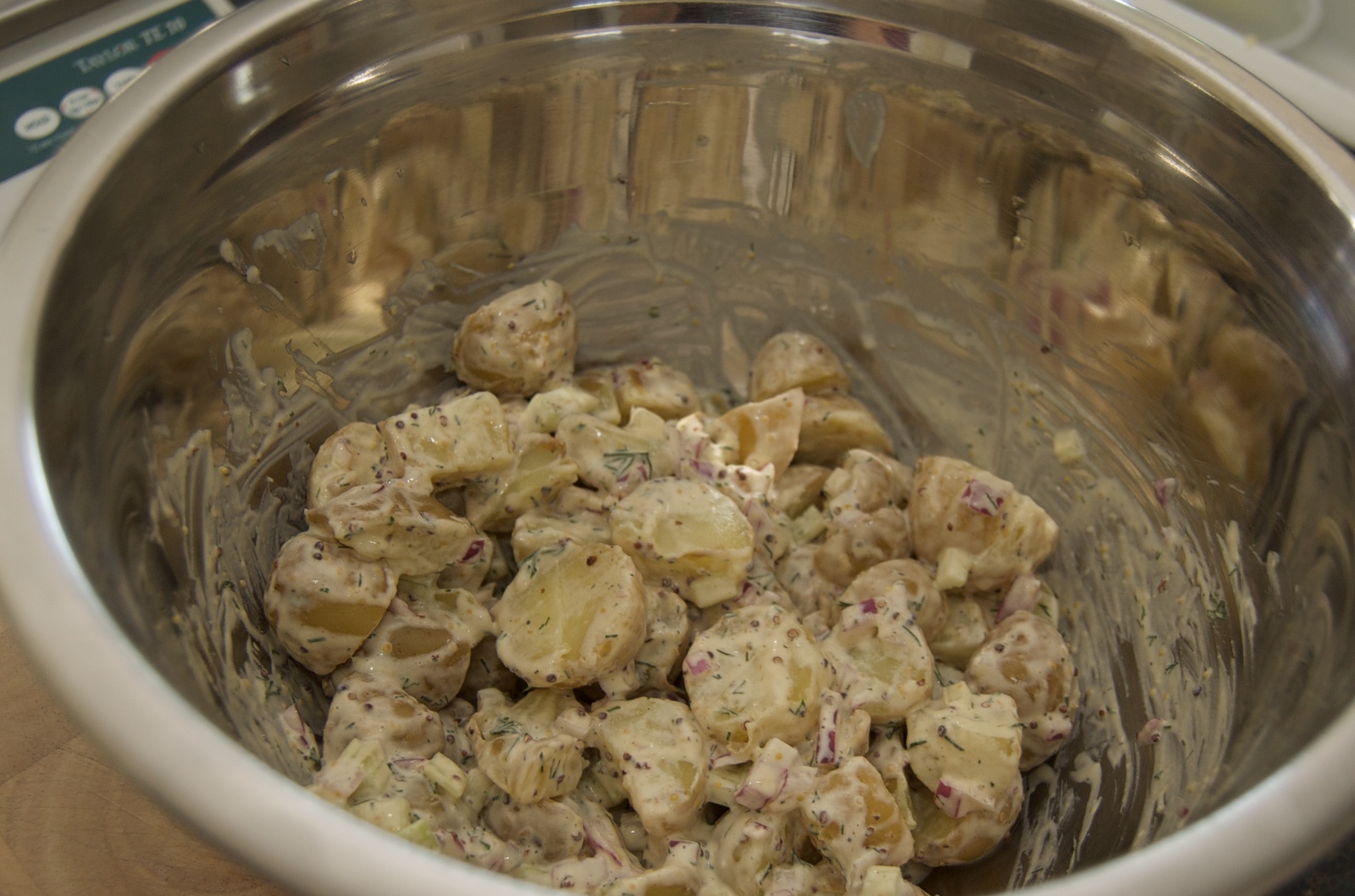 This really is an excellent recipe for potato salad from Ina Garten . The comments and ratings on the original recipe were quite correct.
The method of cooking the potatoes works perfectly and the dressing has a great flavor.
I made a 1/3 recipe which would be a good quantity for serving two people, but it's so good that if you're making it for a group I'd go with the original recipe quantities.
Reduced recipe quantities (serves 2):
1 lb. small potatoes 1/3 c. mayonaise 1/8 c. buttermilk 1 tbsp. Dijon mustard 1 tbsp. whole-grain mustard 1/8 c. fresh dill, finely chopped 1/4 c. celery, chopped 1/4 c. red onion, chopped
I didn't use all of the dressing, but it would probably have been fine to use it all.
I'm not a huge fan of dill, but it really does work well in this recipe. Don't be afraid of it.