First week of my CSA!
This year I got a CSA (Community Support Agriculture) small share with Wellspring Farm . It's still quite early in the growing season here in Vermont, but here's what I got this week:
Basil Spinach (1 lb.) Bok Choy Green leaf lettuce Radishes
And here's everything prepared for the week in my refrigerator: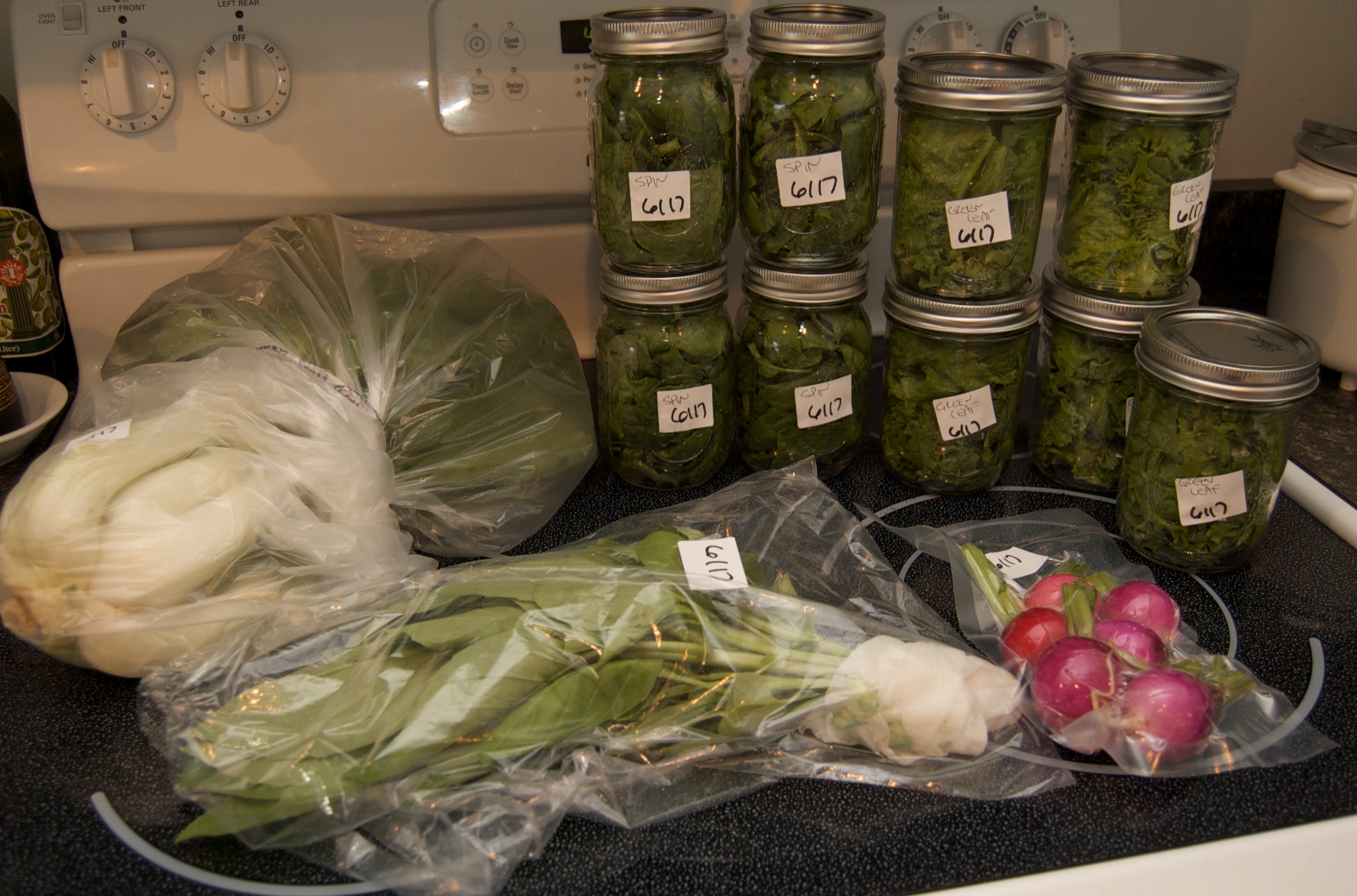 The lettuce and spinach are washed, divided, and vacuum sealed in jars so they'll easily last a week. The lettuce and spinach would probably almost last two weeks. But the big advantage is that I can pop the lid off the jar and pour out the contents into a salad or stir fry, since everything's already cleaned and ready.
The basil has its stems wrapped in a moist paper towel and placed loosely in a bag.
I used the bok choy to make sesame, garlic, and ginger bok choy .