Sardines, spinach, and rice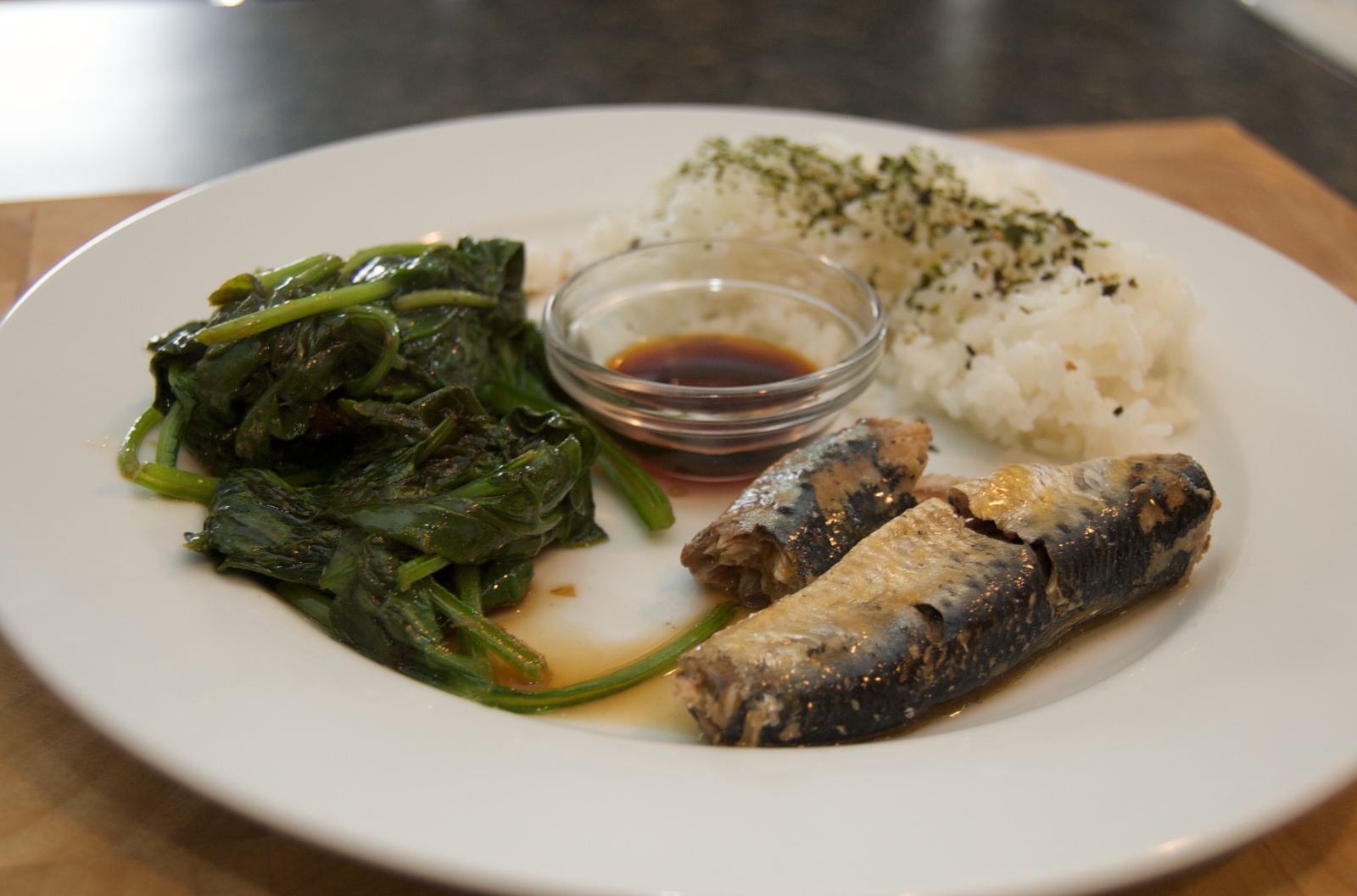 This dish is unlikely to gain widespread popularity, but it's fast, healthy, and I think it's quite tasty. I frequently eat it for lunch. It's also good as a sardine, spinach, and rice bowl .
When I get fresh spinach I wash and divide it, vacuum sealing it in pint jars . It keeps for anywhere from 6 to 14 days that way.
Then I can just heat a sauté pan over medium high heat, add a little olive oil, and a jar of fresh spinach. Once wilted, add pepper, garlic powder, hana katsuo (Japanese dried flaked bonito fish), and soy sauce. It should only take a couple minutes.
It's served above with rice with furikake (nori and sesame seeds, in this case).
For protein, there's a half a can of sardines. These are Wild Planet sustainably caught California coast wild sardines packed in water. Not everyone likes sardines, but if you do, this dish is easy and very healthy. Sardines are also relatively inexpensive and still abundant in the ocean. And a great source of Omega-3s.
I've also made this with kale instead of spinach. Remove the leaves from the stems and use only the leafy part. It takes longer to cook and isn't as tender, but it's still good.
Update September 2, 2015: I changed the serving to a full 4.375 oz. tin of sardines, since it's only 182 calories.