Chorizo breakfast burrito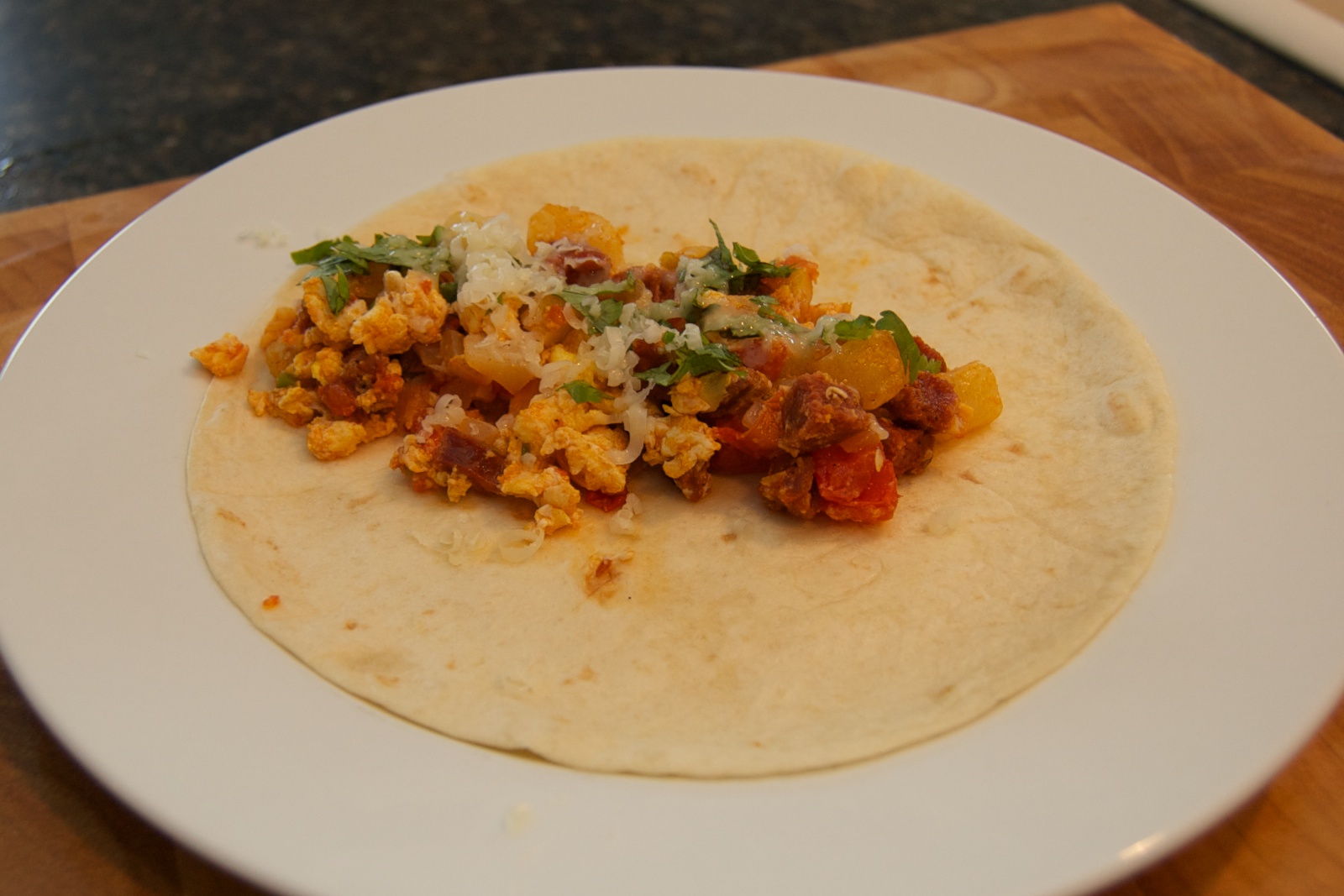 This is a little bit of work to prepare, but the filling for multiple days' breakfast burritos can be prepared ahead of time, which helps. It's very delicious, however, and I think well worth the effort!
2 small potatoes 1/2 onion, minced 1 clove garlic, minced 1 jalapeño, stemmed and minced 1 small tomato, diced 1.5 oz. chorizo, diced 2 eggs, lightly beaten 2 flour tortillas cheddar, grated cilantro, chopped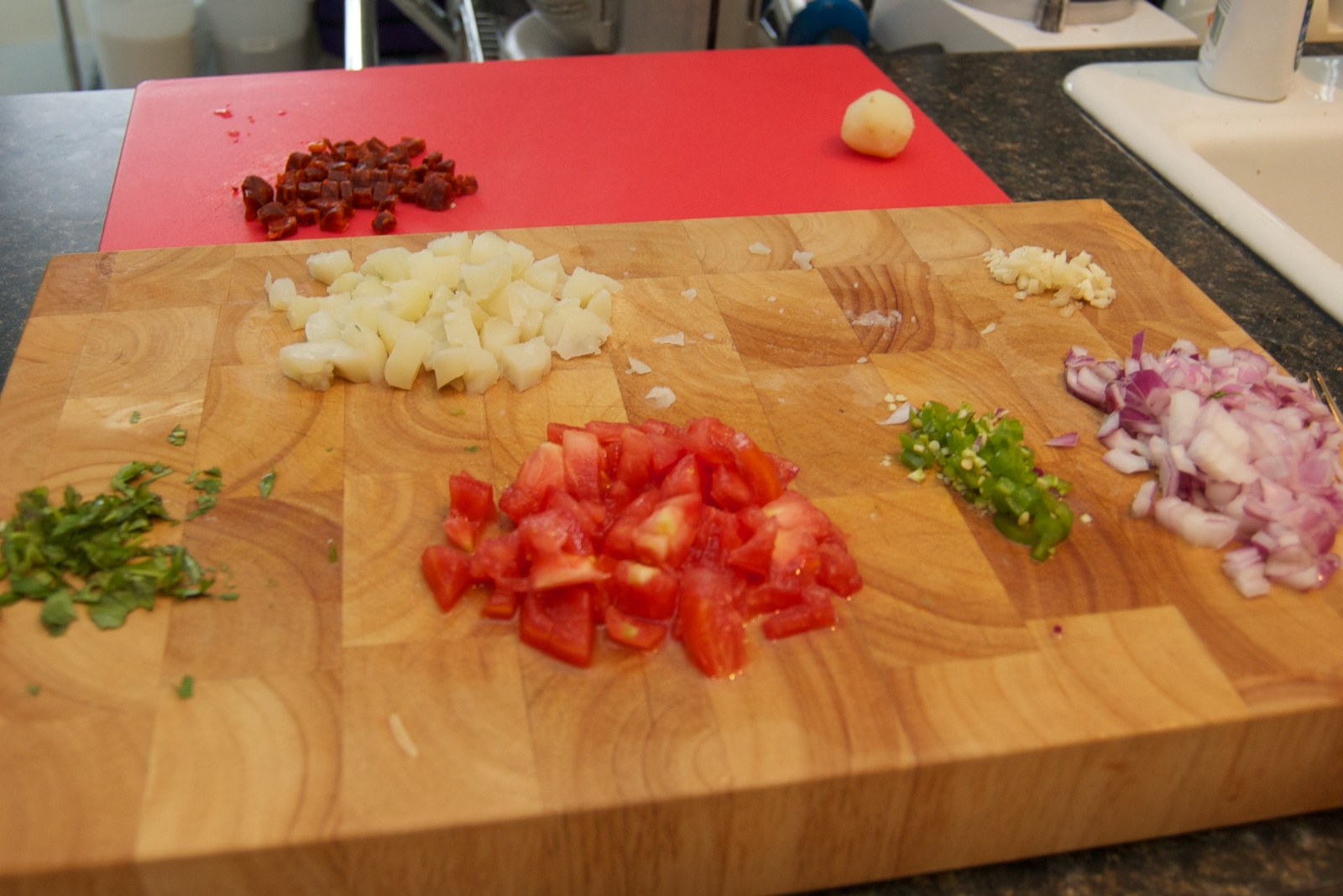 Peel the potato. Boil for 15 minutes or until almost full cooked. Remove from the water then dice.
Dice or mince the vegetables as listed above. I like mine a little hotter so I stem the jalapeño and mince the rest including the seeds and ribs. If you don't want yours as hot you can just use the green outer part. I used a red onion, but any kinds of onion would be fine.
Sauté onion, jalapeño and garlic in a little olive oil until softened. Add the sausage and cook for a few minutes. Add potato and tomato.
Push the mixture to the side of the sauté pan. Add some butter to the pan and add the beaten eggs, tilting the pan a little to keep the eggs on the empty side of the pan until they begin to set up. Scramble the eggs.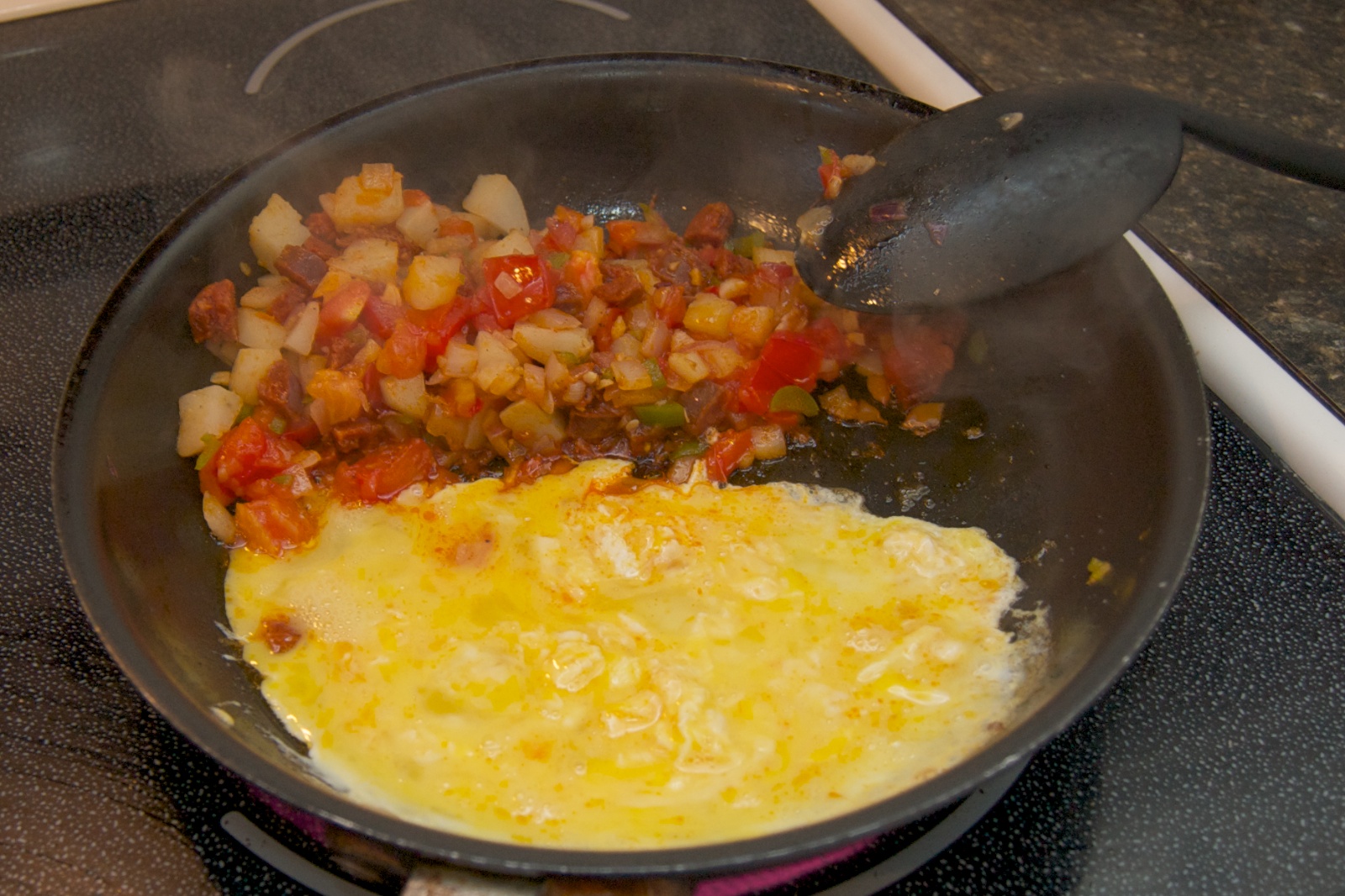 Once mostly set, mix all of the ingredients together.
Up to this point I made enough for 2 breakfast burritos, but since I was only going to eat one I set aside half of the sauté. It will keep in the refrigerator several days (probably a week).
Heat a flour tortilla, add the sauté mixture, cheddar cheese, and chopped fresh cilantro. Fold into burrito shape. Serve.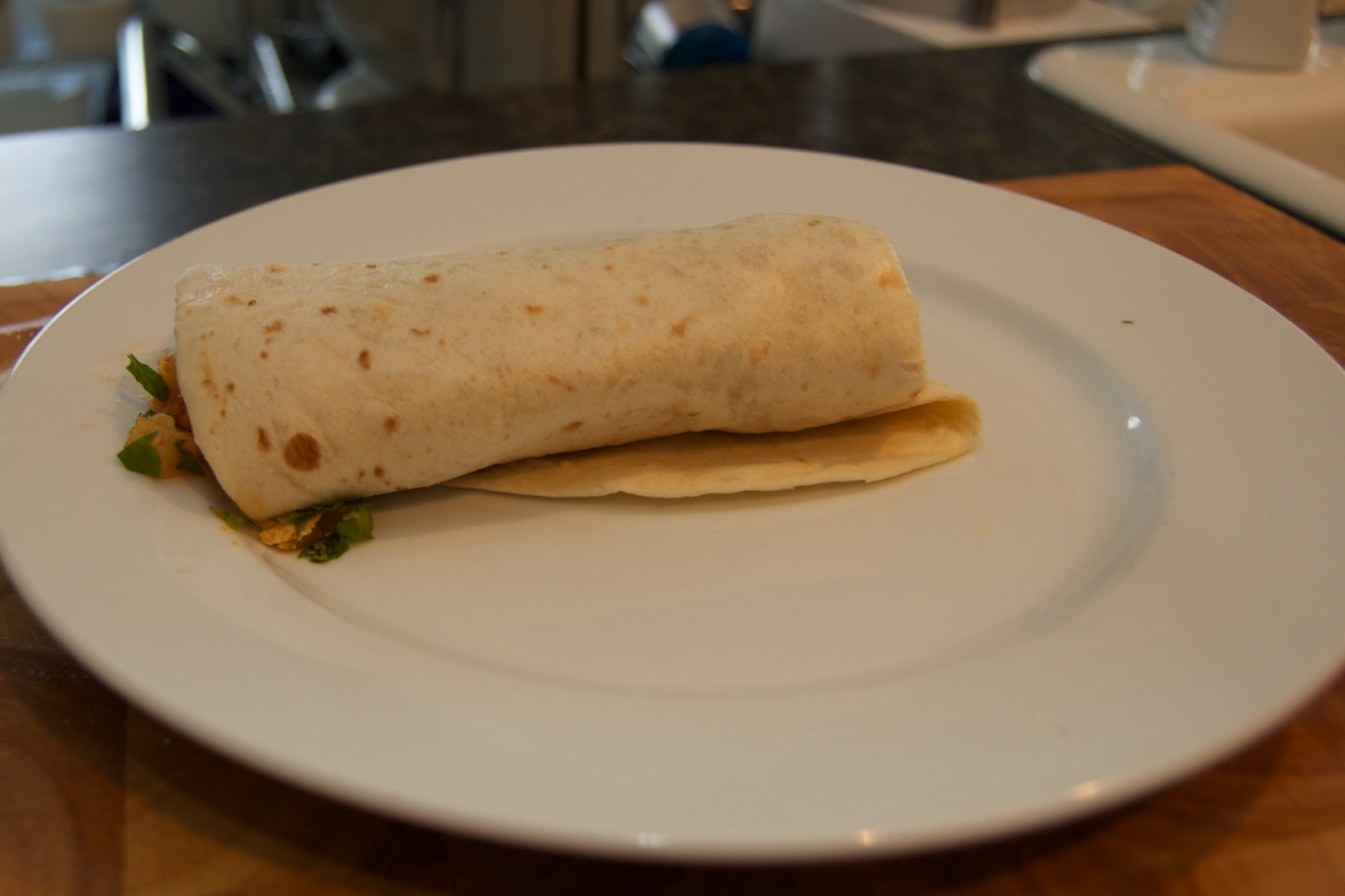 This recipe used the tomato and onions from CSA Week 8 and garlic from CSA Week 6 .