Garlic aioli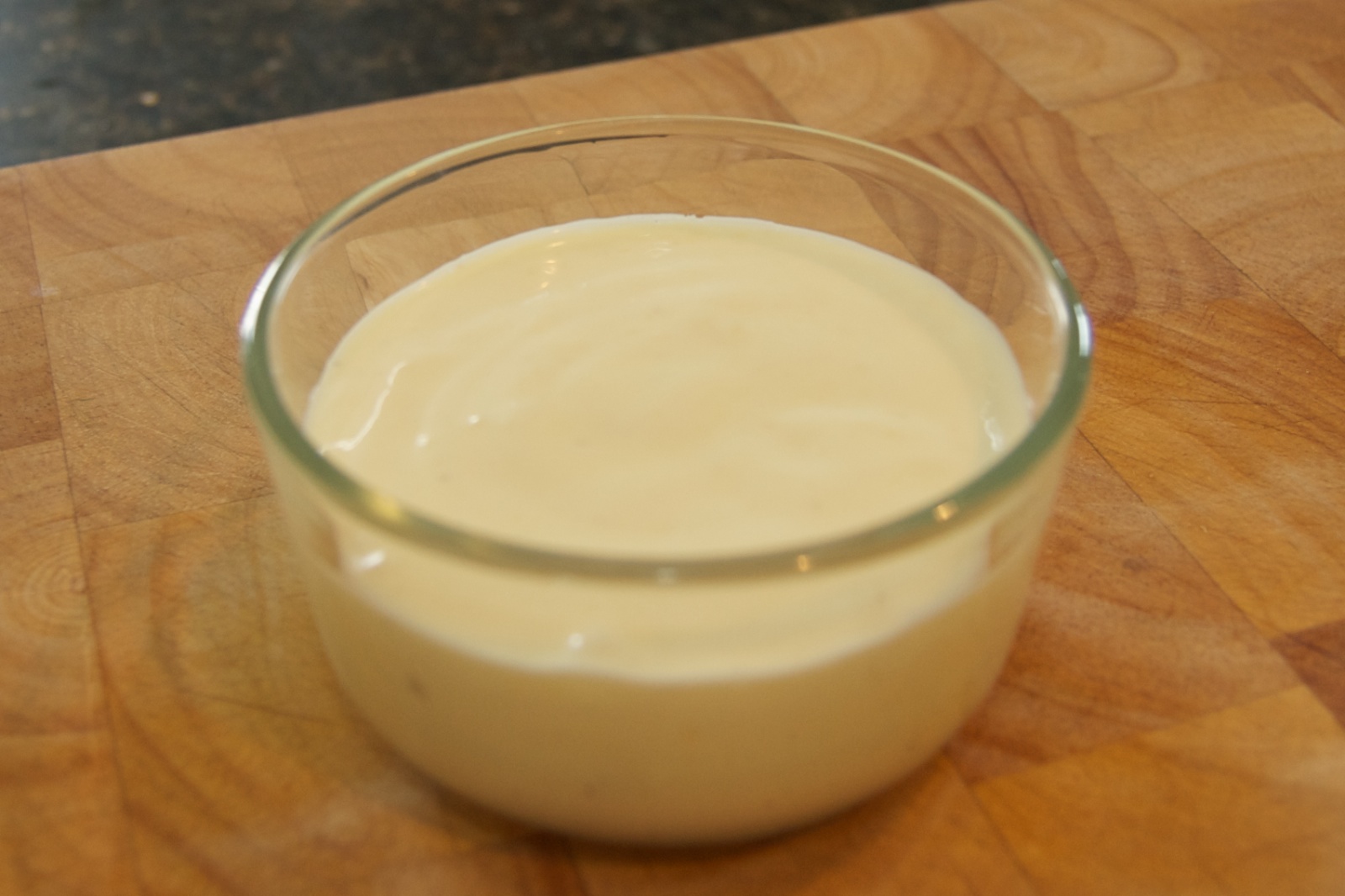 2 cloves garlic, chopped 1 egg 1 tbsp. lemon juice, freshly squeezed 4 to 6 oz. olive oil or vegetable oil salt freshly ground pepper
Add the garlic, egg, and lemon juice to the food processor.
Add the oil in a very slow stream and let it emulsify. I used canola oil, though olive oil is traditional for aioli where the egg might be omitted as well.
It should have the consistency of mayonnaise when done. Well, it is mayonnaise, so that's why it would look like it.
When it reaches the proper consistency, season with salt and pepper.
Also, it contains raw egg. In a commercial cooking situation you should use pasteurized eggs.
Keeps in the refrigerator for a several days.