Rigatoni with tomato, broccoli, and prosciutto in spicy vodka cream sauce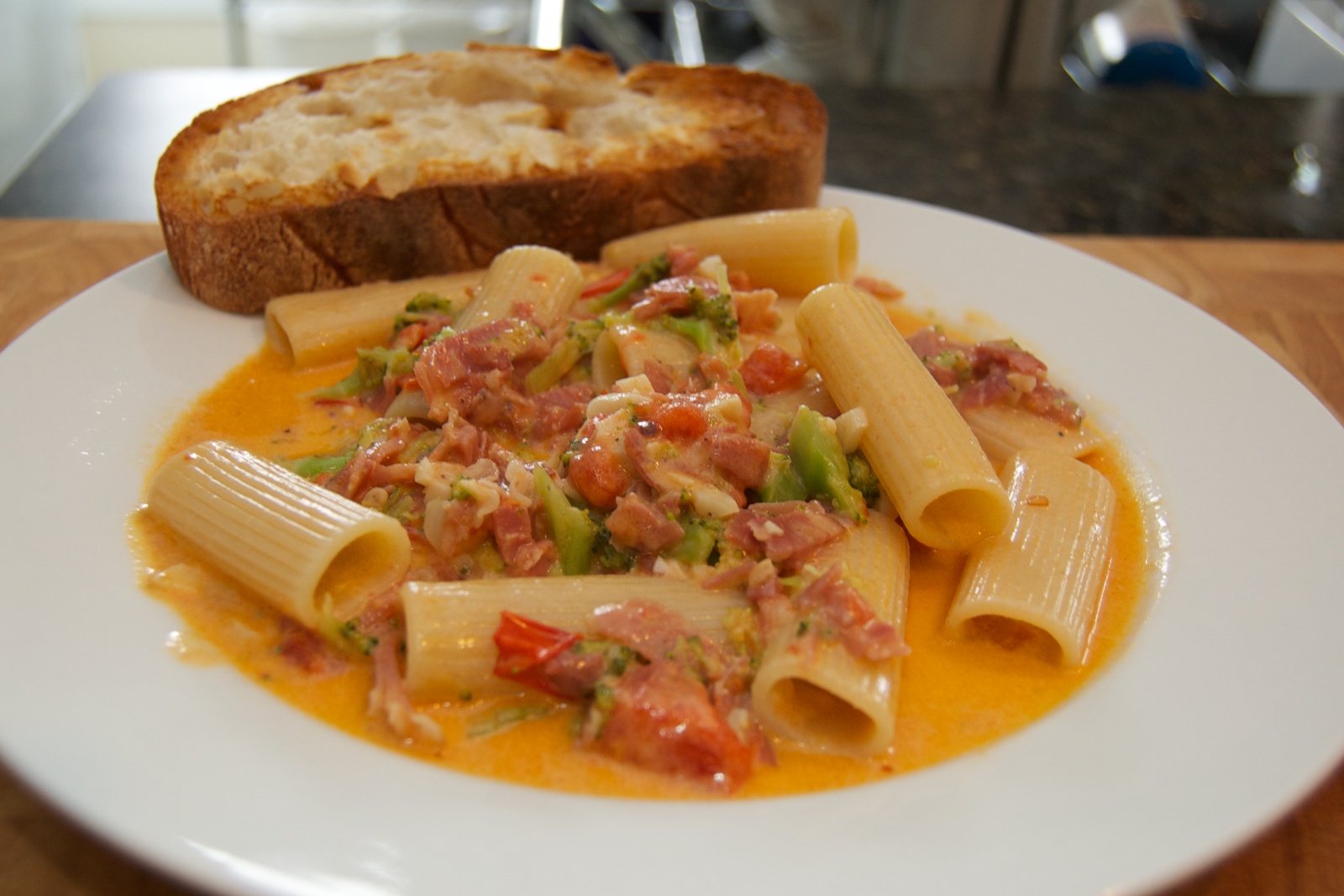 2.0 oz. (dry) rigatoni 2.0 oz. thinly sliced prosciutto, cut into strips 1 tomato, diced broccoli, steamed olive oil 2 cloves garlic, minced red pepper flakes 1 oz. pepper vodka 0.5 oz. Parmesano Reggiano cheese, grated 0.5 oz. Pecorino Romano cheese, grated 2.0 oz. heavy cream salt and pepper
Bring a pot of water to a boil. Salt the water and cook the pasta according to package directions.
Heat a sauté pan over medium heat.
Add add the olive oil to the hot sauté pan and briefly sauté the garlic, making sure it does not burn. Add the tomatoes and red pepper flakes and cook for several minutes.
Add the pepper vodka. I used my own jalapeño and habanero infused vodka, though a prepared pepper vodka, such as Absolut pepar, also works fine.
Push the contents of the sauté pan to the side to make room for preparing the cream sauce. Add a portion of the cream and the cheese. Stir to make a sauce. Adjust the consistency as necessary by adding cream. Mix into the tomato/prosciutto. Add the broccoli. Add the cooked and drained pasta. Salt and pepper to taste.
Serves 1, though it you scale up; first the pasta and tomato to serve 2, and then the other ingredients to serve more.
This compensates for the vegan broccoli soup which is delicious but has no cream or cheese.
The broccoli and parsley are from CSA Week #9. Onions are garlic are also from the CSA.
Update: The calorie counts for this recipe are here .
Update #2: I reduced the rigatoni to 1.5 oz. (dry weight) and the cream to 1.5 oz.. That should cut the volume and calories a bit, and it's still delicious.
Update #3:I increased the pasta back up to 2.0 oz. because otherwise there's really not enough pasta. This really was delicious.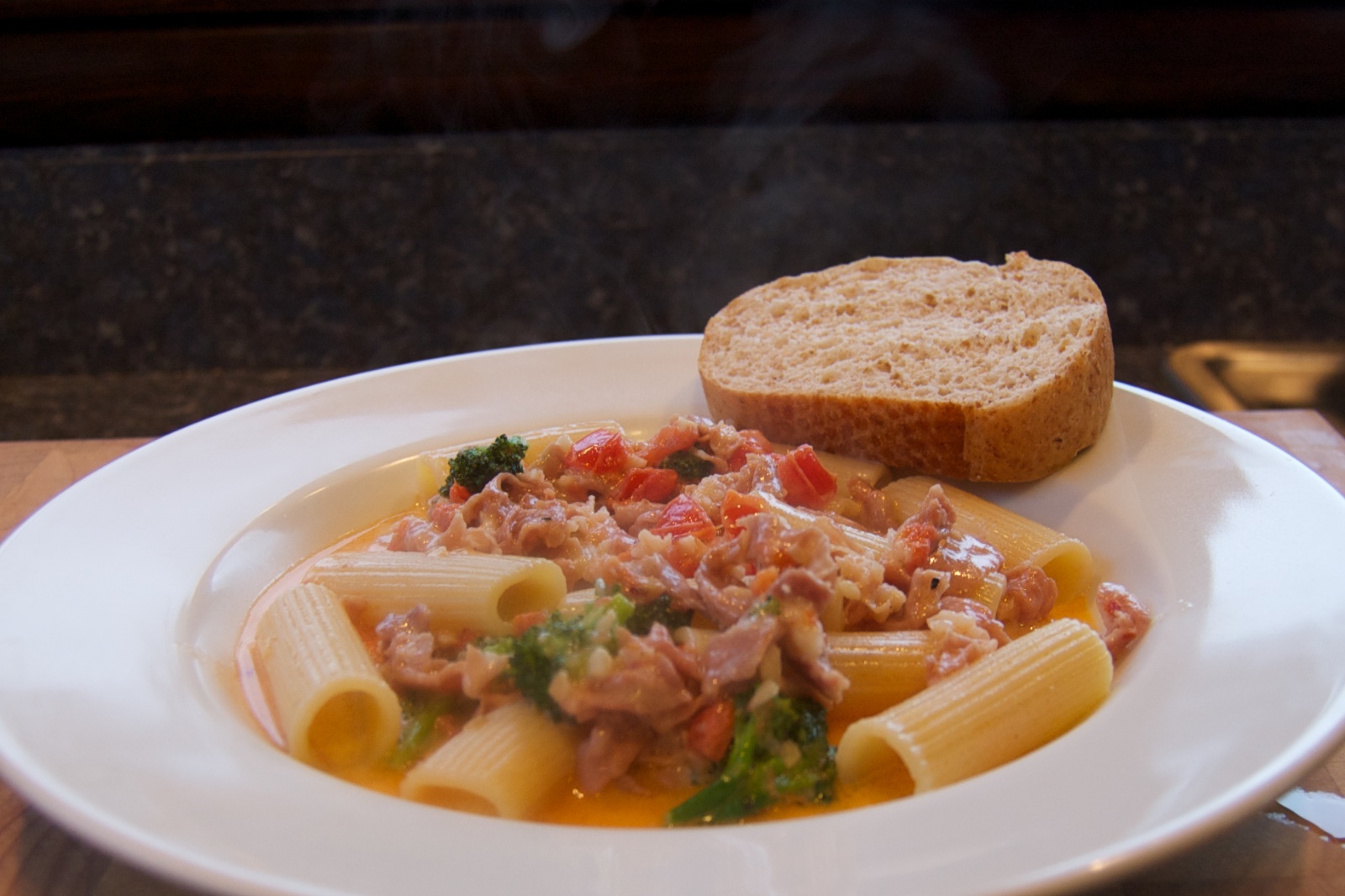 Update #4: I've been gradually reducing the amount of cheese and cream so it just coats the pasta instead of forming a pool of it, and it's just as delicious!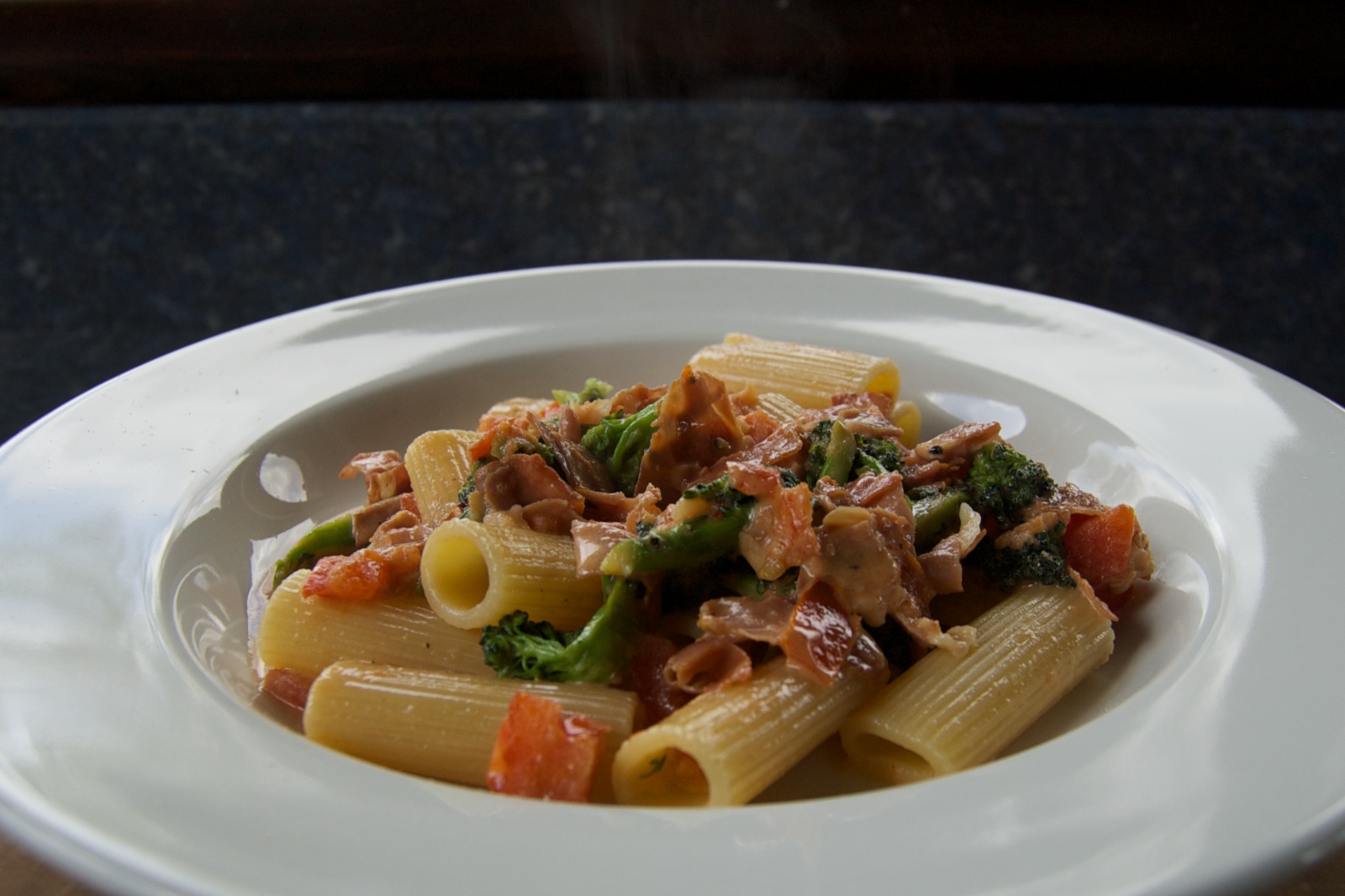 Update #5: I switched to using a couple handfuls of spinach instead of broccoli the last few times I've made it. I think i like it better this way.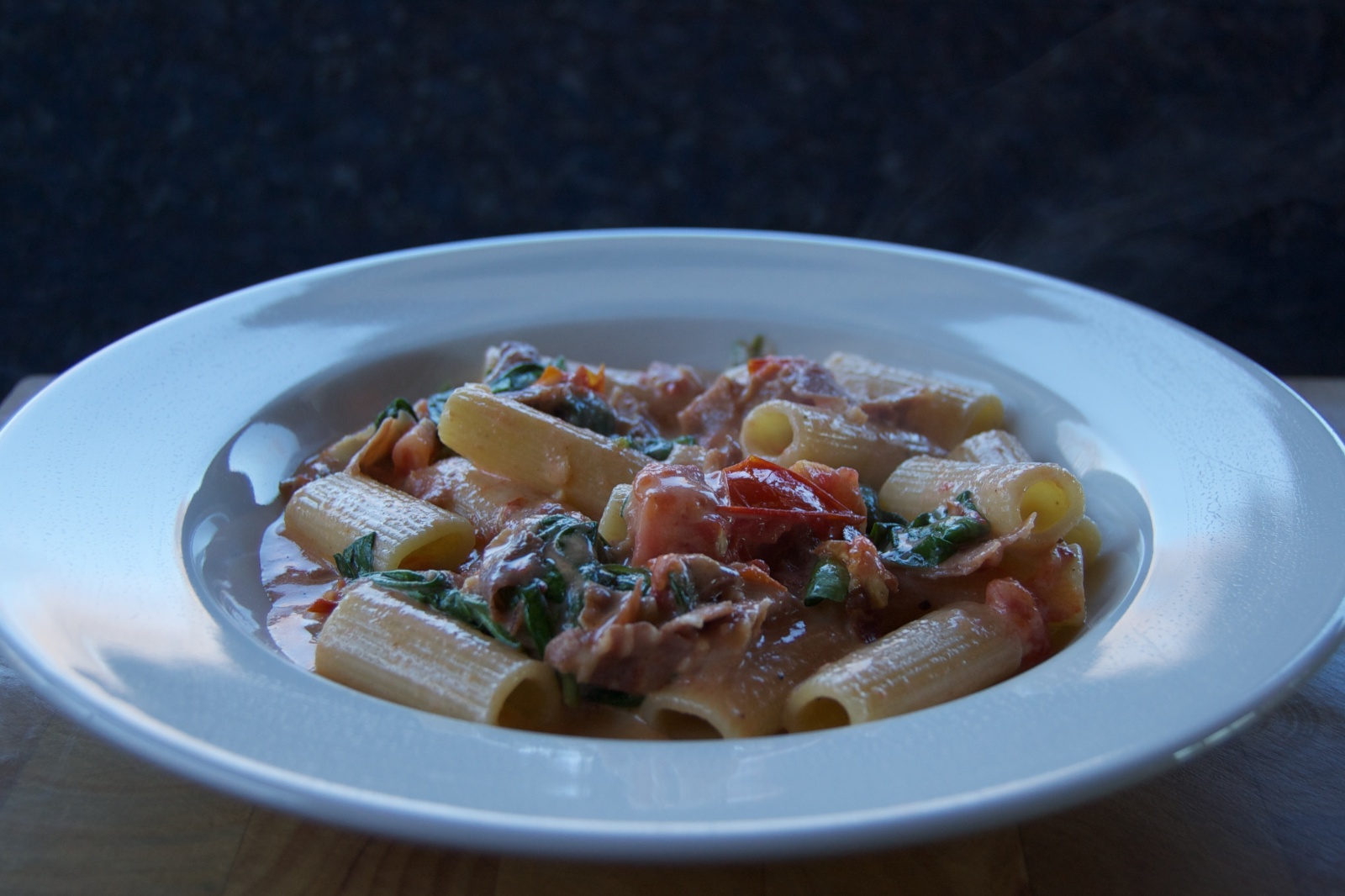 Update #6: It's also excellent with arugula instead of the broccoli or spinach.