Breakfast Burrito #4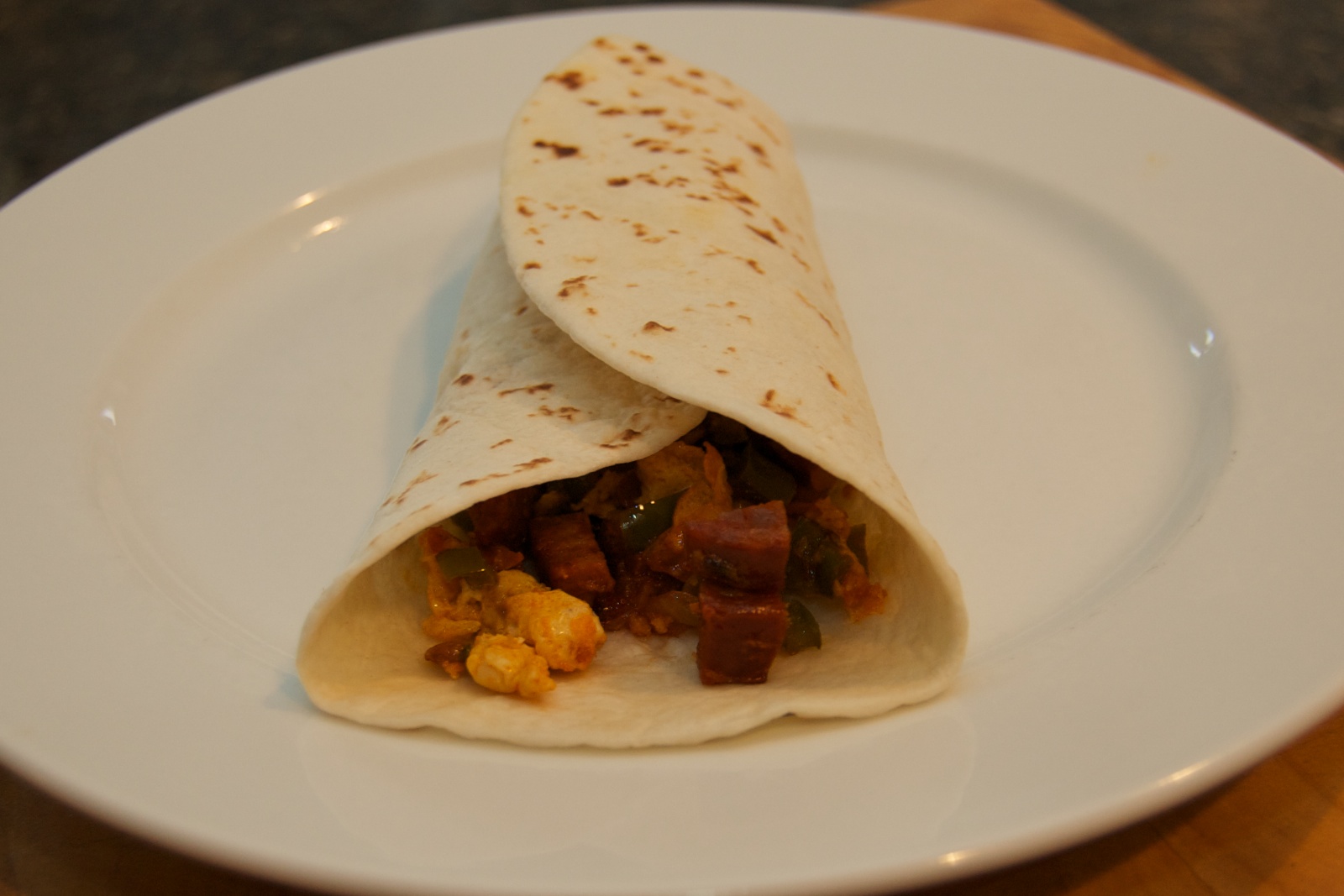 I've finally perfected a tasty and convenient chorizo breakfast burrito that doesn't cause me to gain weight.
The ingredients may vary, but usually are:
3.0 oz. chorizo sausage, diced onion, diced green pepper or red pepper, diced jalapeño, minced 1 egg, beaten
The important thing is that this is the filling for two burritos. I make one and save half of the filling for another later in the week.
The basic problem is that a 7" Mission flour tortilla is 150 calories, more than twice the calories of a slice of Vermont Bread Company whole wheat or alfala sprout bread. The whole amount of filling above is 546 calories, but half plus the tortilla works out to 423 calories which is right in the target range for my breakfast.
In a sauté pan over medium heat add the chorizo and cook for several minutes until mostly cooked.
Add the onion, green pepper and jalapeño and cook until done.
Slide the ingredients to the side then add the beaten egg. Tilt the pan slightly so the egg stays on its side and scramble. When almost done, mix the ingredients together so the egg is distributed through the filling.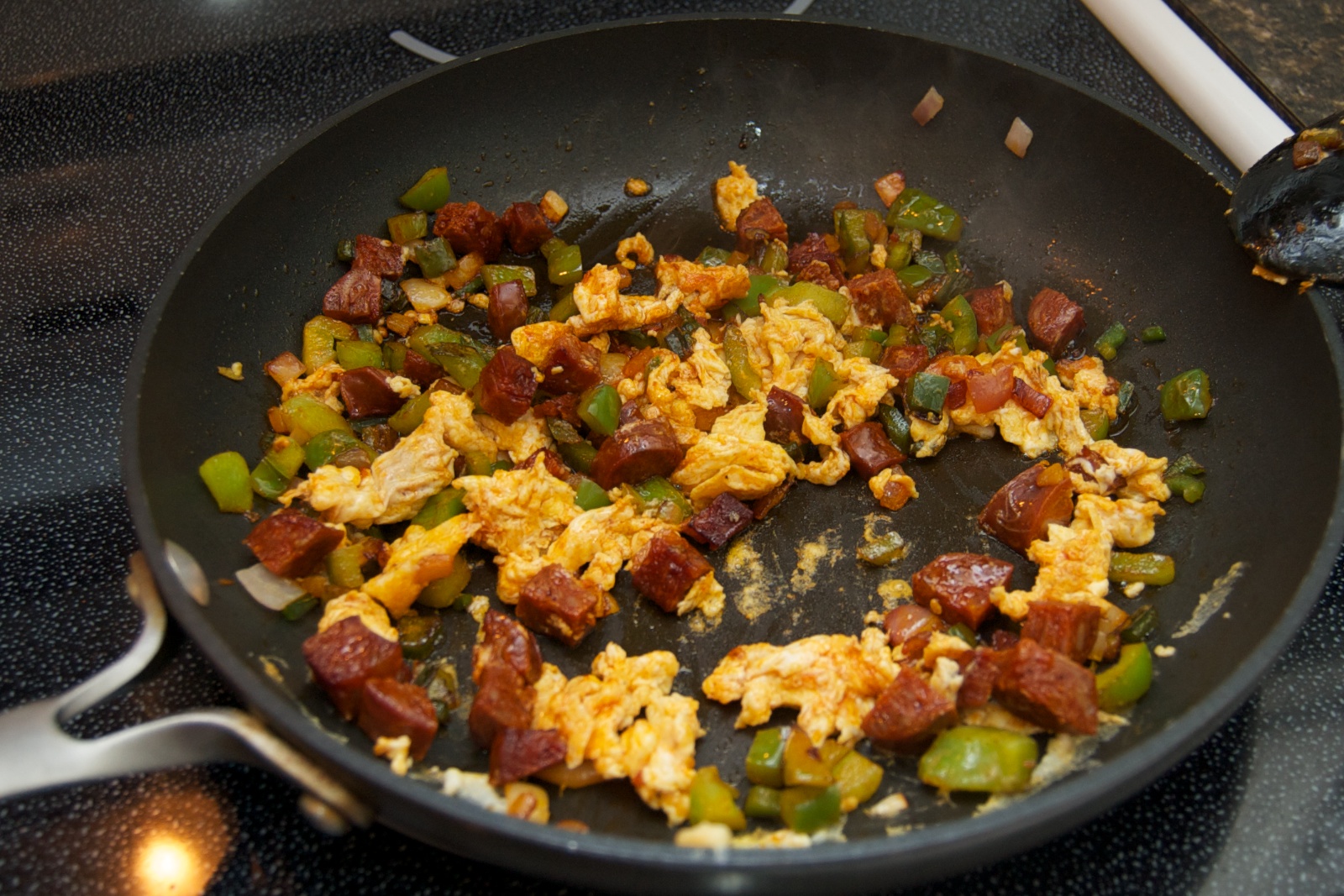 Season with salt (not too much, since the chorizo is salty) and freshly ground black pepper.
When I go to make one later in the week I just take out my handy Pyrex container of filling and microwave it for 40 seconds. I wrap the tortilla in a damped clean kitchen towel and microwave for 45 seconds. The package says to use damp paper towels; I suppose that would work too.
It's a good idea to carefully scoop the filling out of the container rather than just dumping the contents of the container into the burrito. Or slip a piece of paper towel into the bottom of the container to soak up any excess liquid before dumping the container into the tortilla.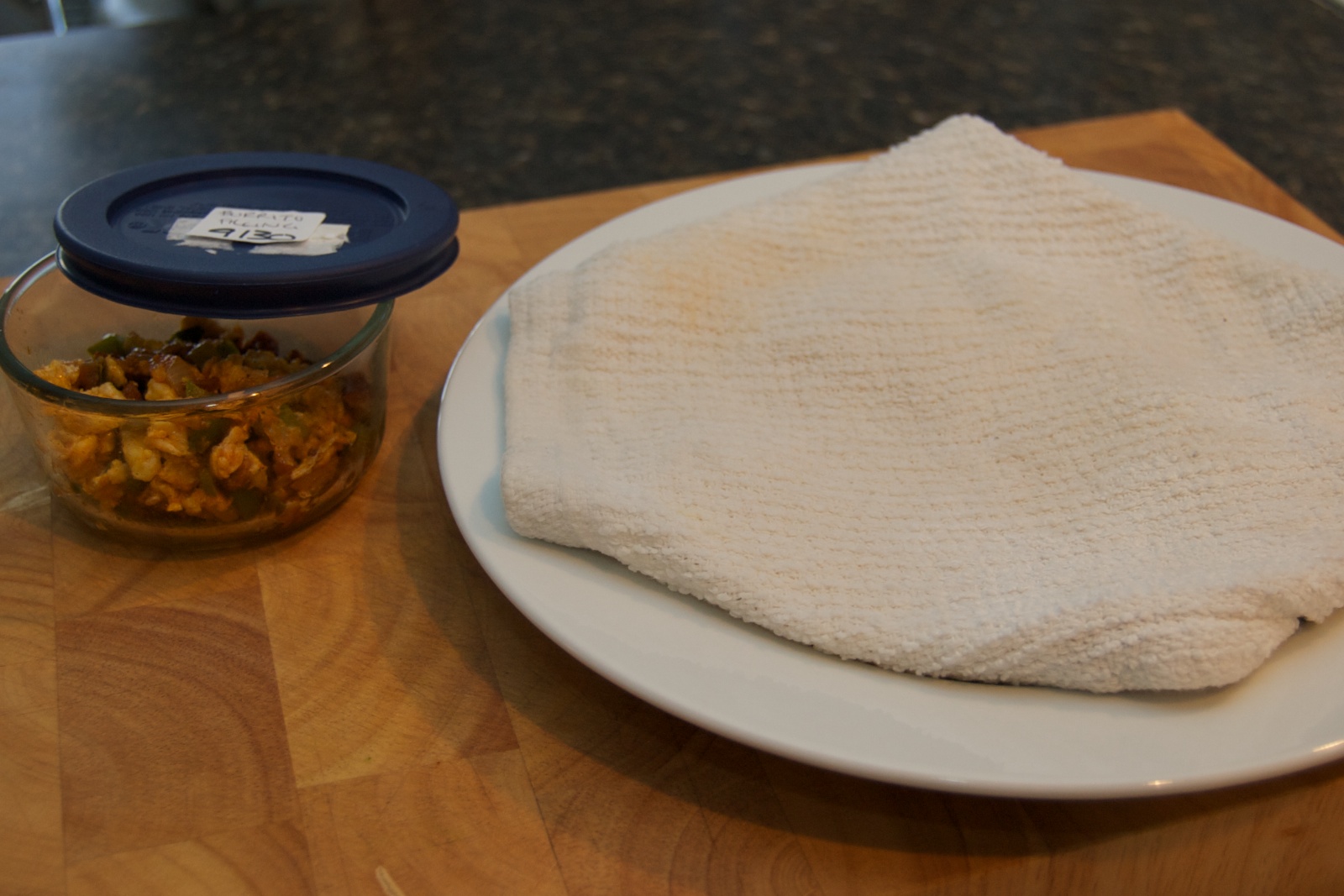 Before folding: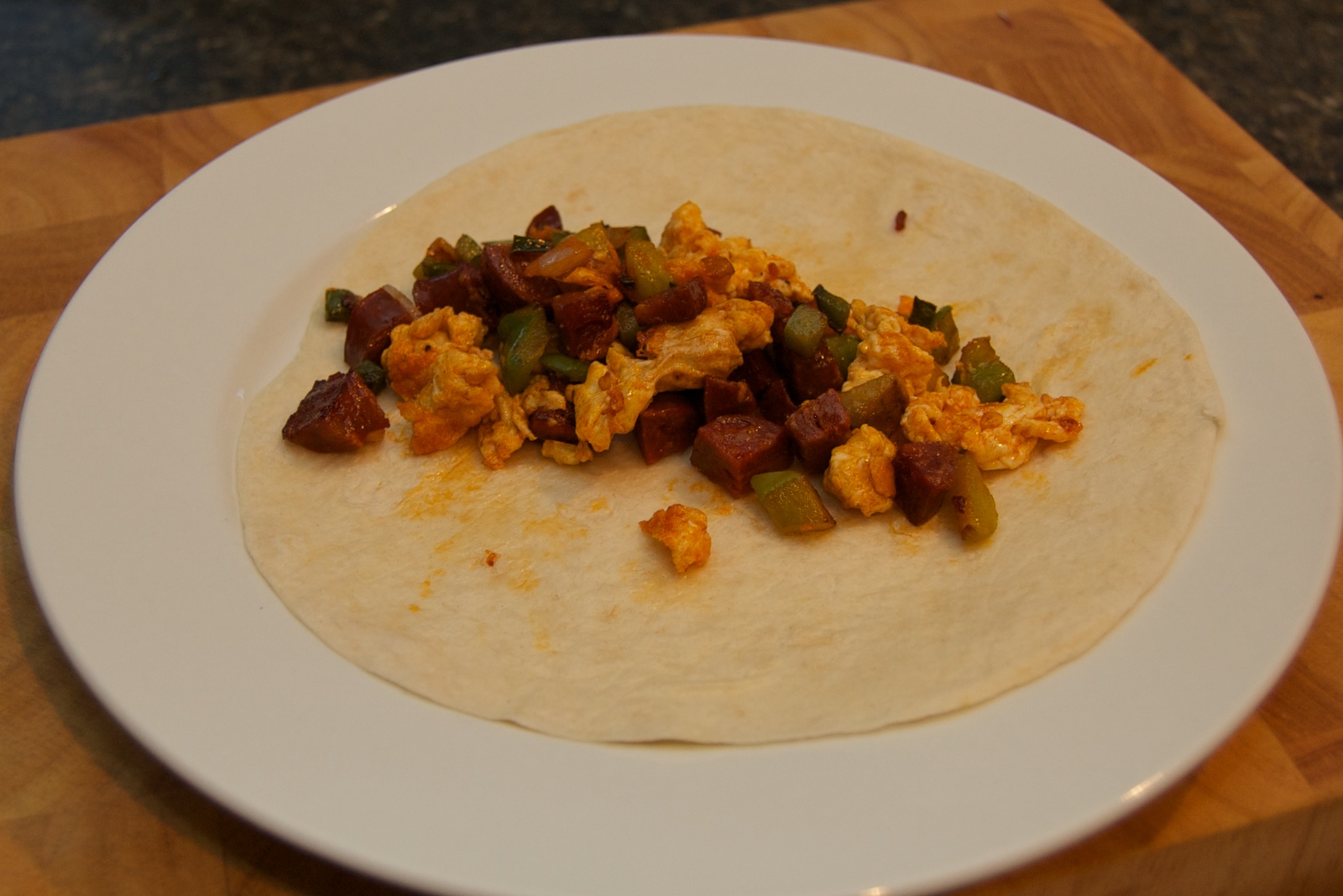 Update July 23, 2013: I've switched to using a whole wheat tortilla.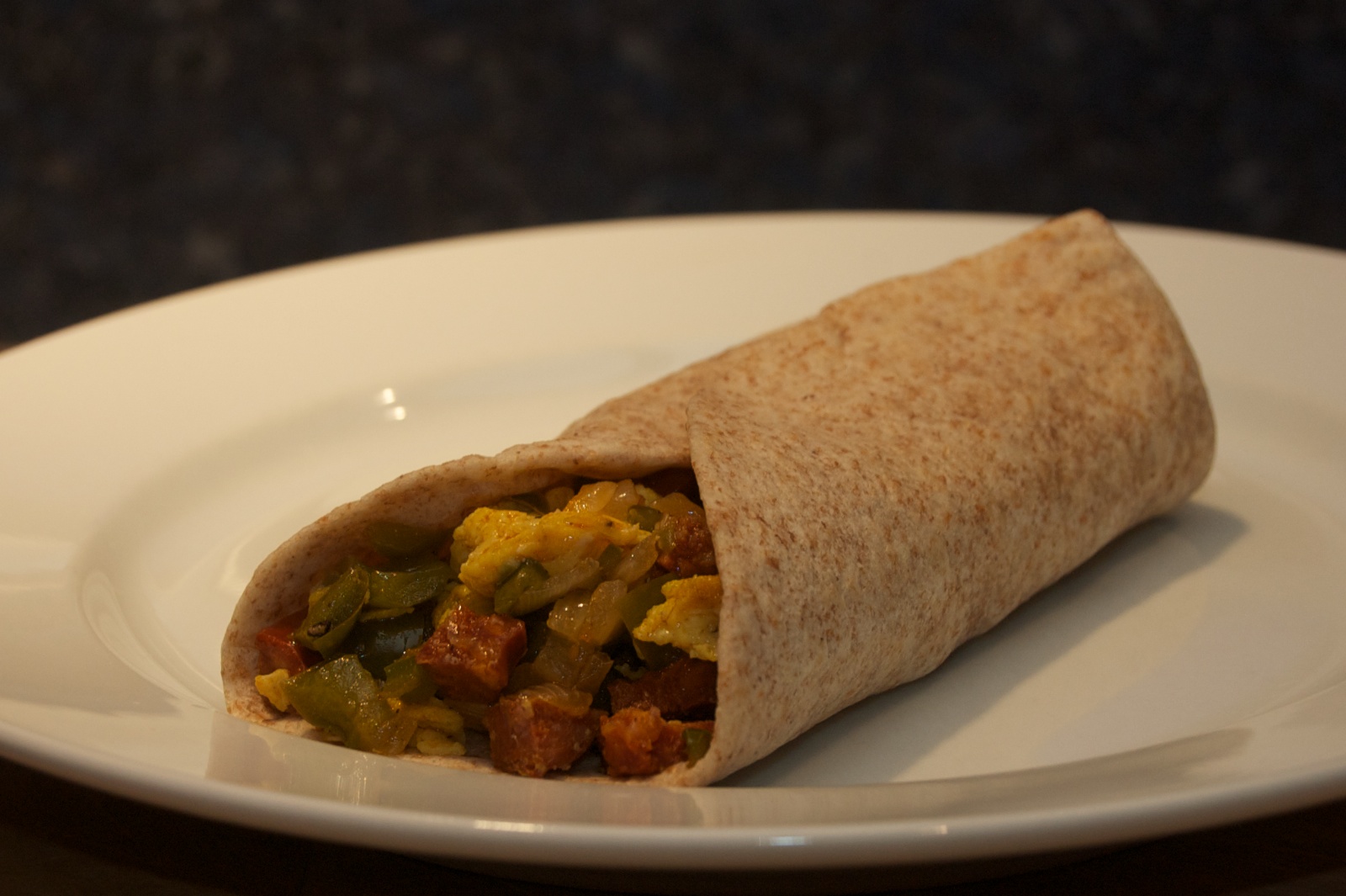 Update April 18, 2018: I've switched to reheating on the stove. It works better.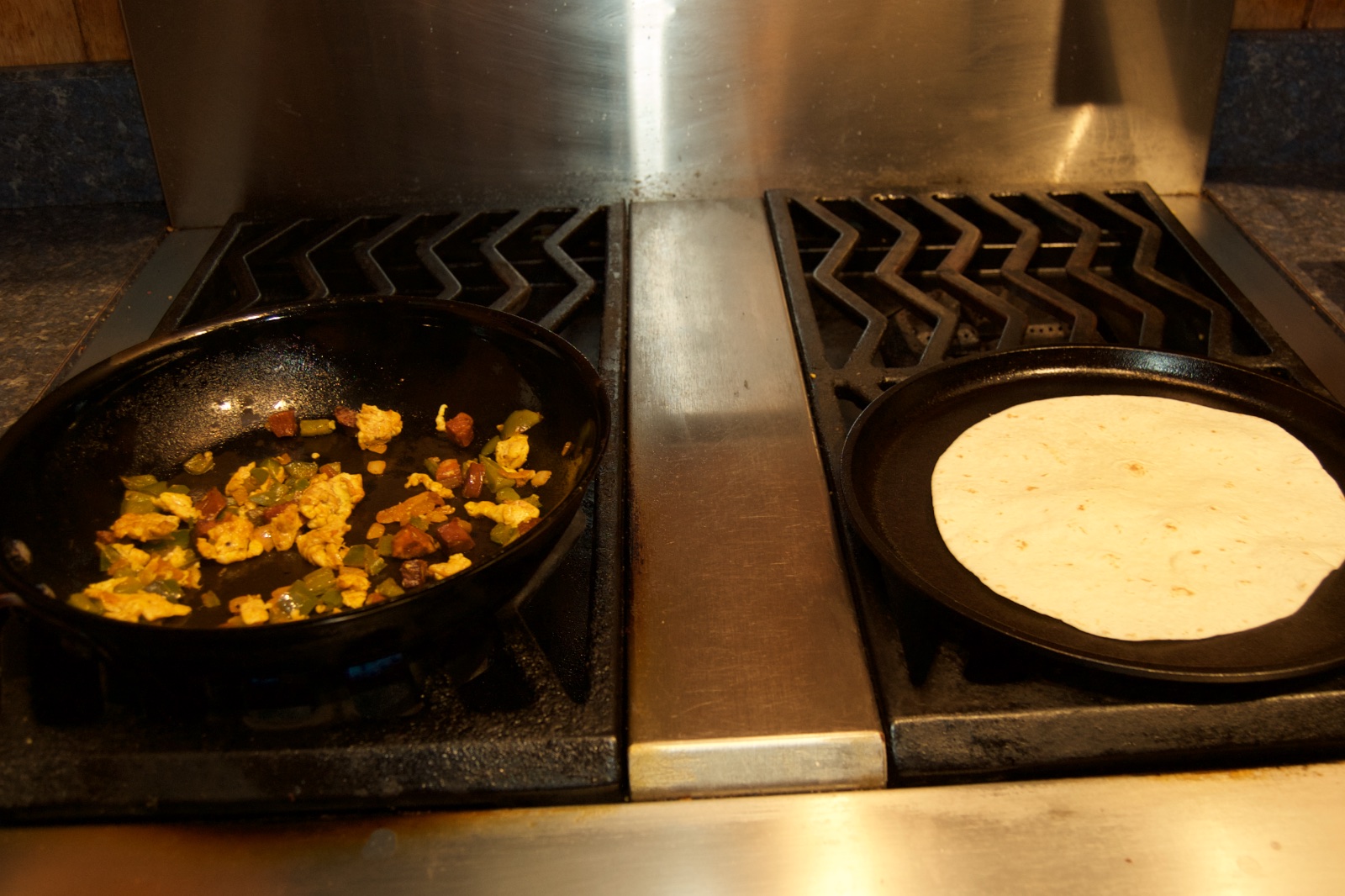 Update February 2, 2022: These Mission carb balance tortillas are good. Surprisingly they're only 70 calories vs. 170 for the whole wheat!