Miso marinated pork (butaniku no misozuke)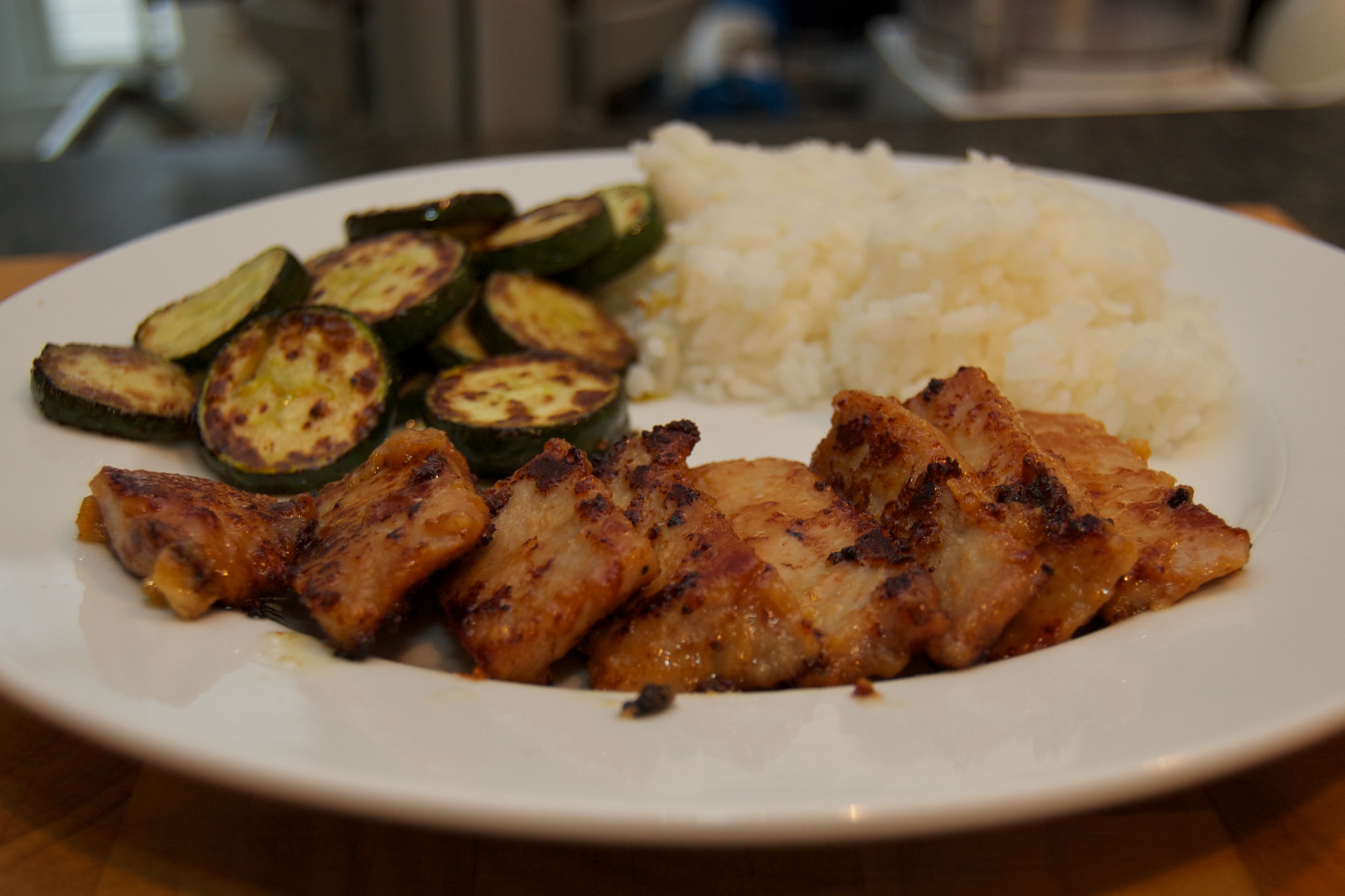 This is a new dish for me but a new favorite… one of the best flavors in a pork dish I've ever tasted!
I have an updated version of this recipe that has slightly modified quantities and preparation steps.
2.5 oz. shiro miso (3 tbsp.) 1 tbsp. fresh ginger, minced 2 tbsp. sake 1/2 tbsp. sugar 1 tbsp. soy sauce
thinly sliced pork pieces (4 to 5 oz. per serving)
Mix together the first group of ingredients in a bowl or plastic bag. I used a vacuum sealer bag because I like to vacuum seal my food to be marinated, which helps draw the seasoning into the food. This probably will only work if you have a commercial chamber vacuum sealer , however, since the FoodSaver type vacuum sealers will tend to suck the marinade out of the bag, which is counter-productive.
I used a 0.71 lb. thick cut pork chop with bone, then removed the fat and bone, leaving a small piece of meat about ¾" thick. I then sliced this into slices about 3/16" thick. The idea is to make bite-sized pieces so it can be eaten with chop sticks (no knifes on the table).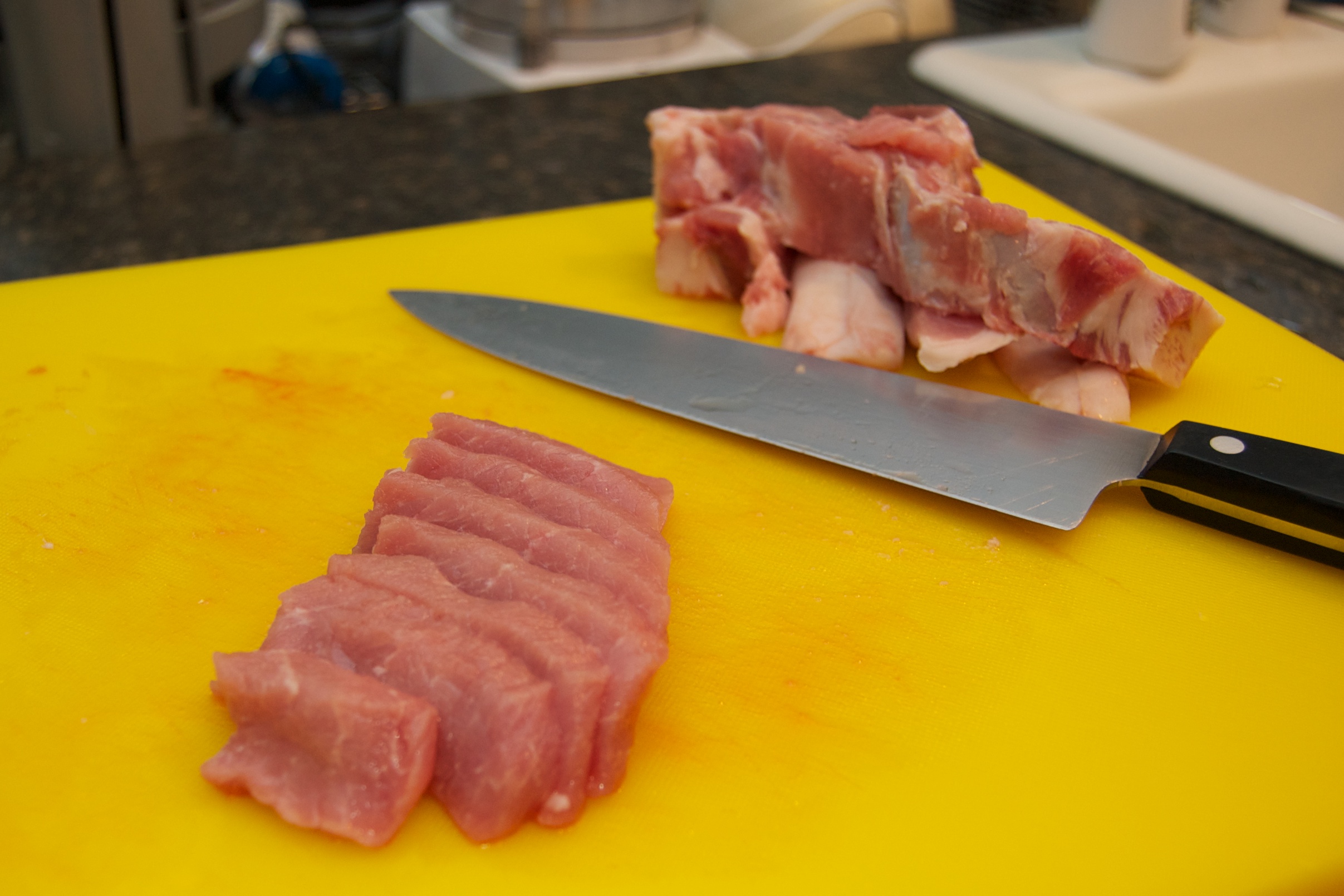 This is probably one of the least efficient ways of doing this, however. Cutting off pieces of a boneless center cut pork roast (like how I make tonkatsu ) would make much more sense.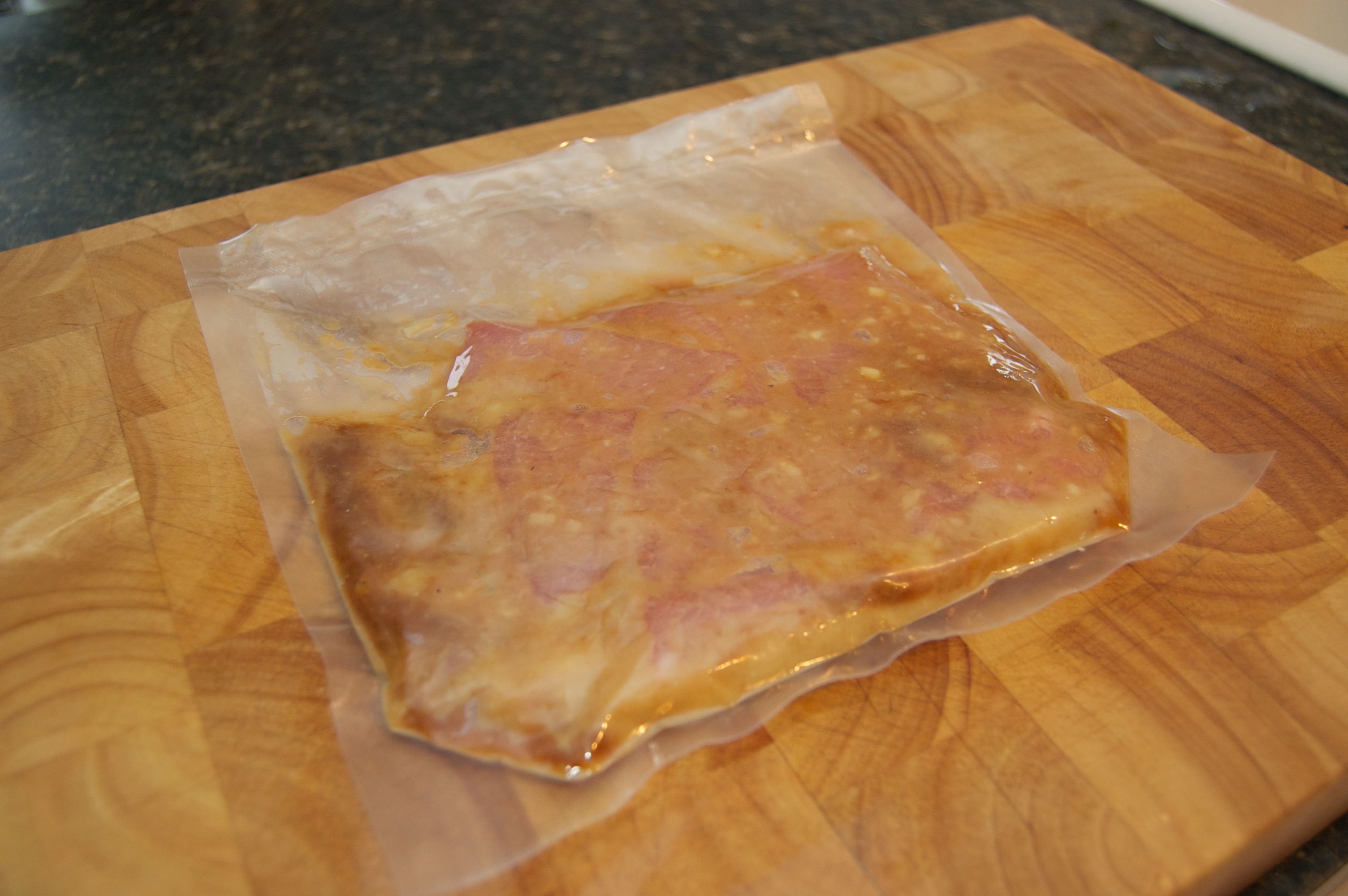 Marinate overnight, at least 4 hours but less than 24 hours.
Heat a sauté pan over medium heat. Add olive oil. Remove the excess marinade and ginger and cook the pieces a few minutes on each side until browned. A non-stick pan is probably a good idea for this dish because of the miso and sugar.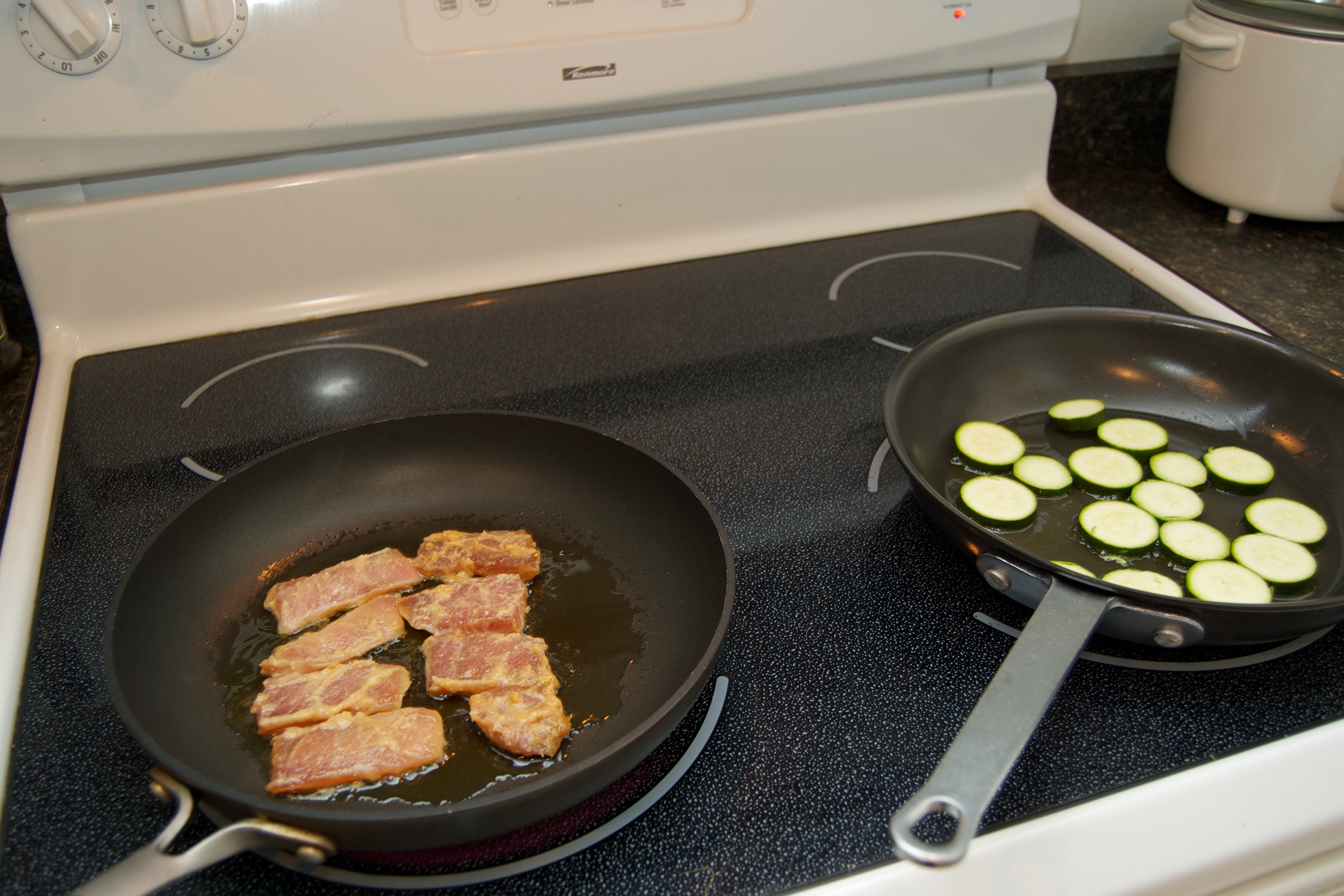 Serve with rice (Japanese sushi rice, of course). Served above with sautéed zucchini.
The recipe is mostly unchanged from this recipe .
It can be frozen and reheats easily in the sous vide (45 minutes from frozen at 155°F) or microwave.
Here's when I made it on June 14, 2012. It kind of makes a mess because of the water content in the miso. It sure is tasty, though.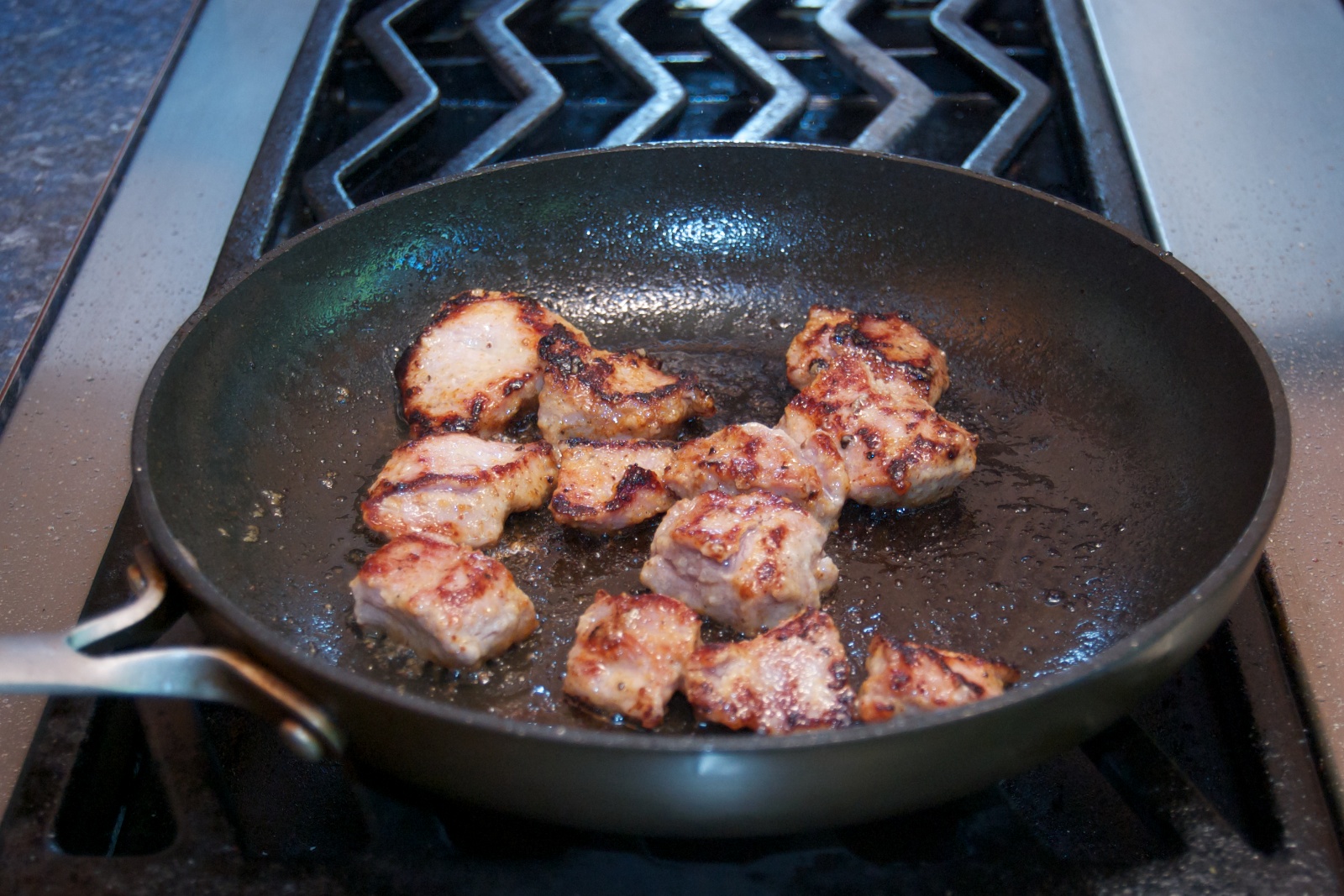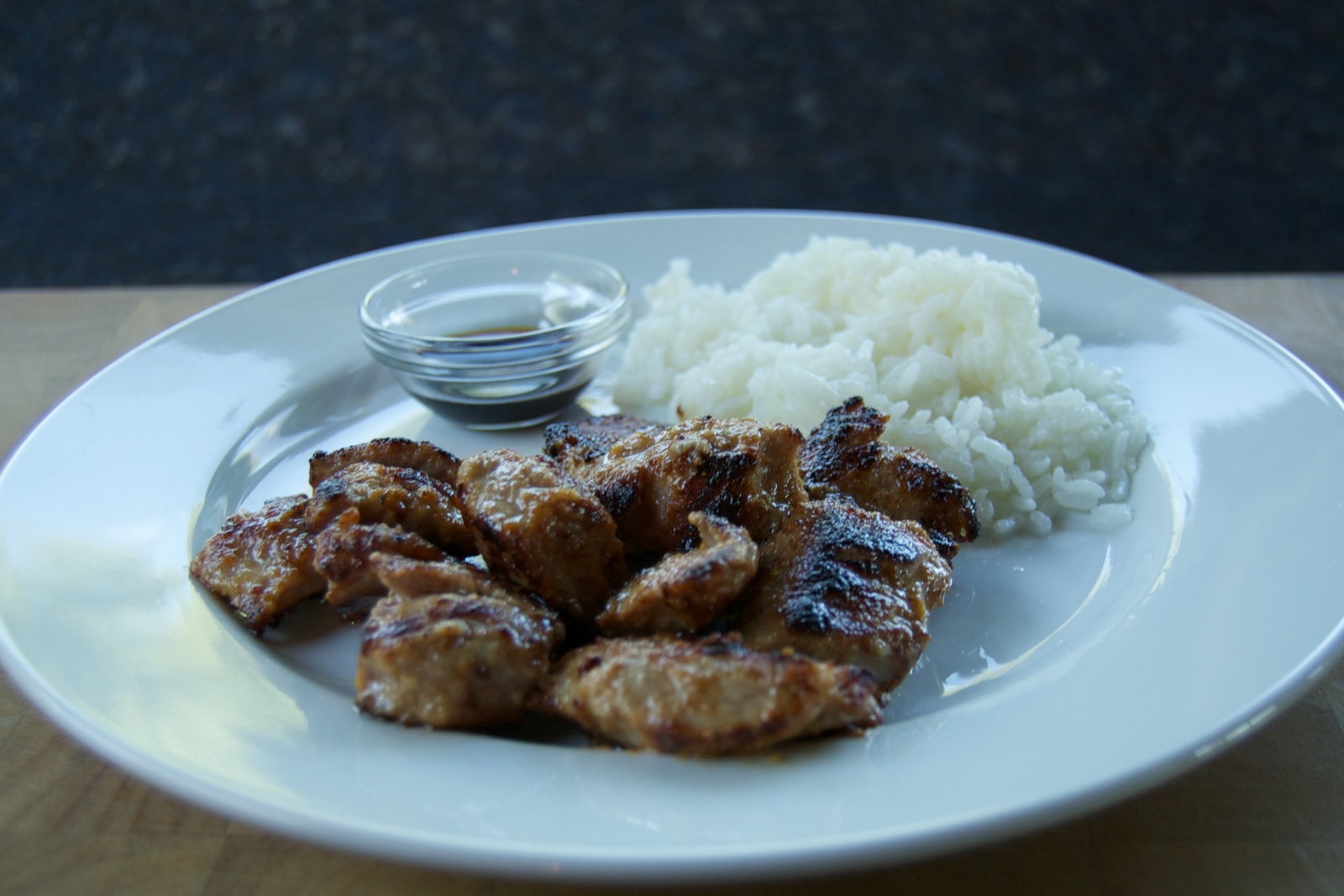 Updated January 7, 2015: I updated the marinade recipe, reducing the miso to 2.5 oz. total, using 1/2 tbsp. sugar, and adding 1 tbsp. soy sauce. The original recipe is below, the new recipe that I prefer is at the top of the page.
2.5 oz. white miso (3 tbsp.) 2.5 oz. red miso (3 tbsp.) 1 tbsp. fresh ginger, minced 2 tbsp. sake 1 tbsp. sugar