Roasted turkey breast
When done, I had four 4.0 oz. servings for turkey and gravy (though only enough gravy for two servings) and three 3.0 oz. servings for stir-fry. Even though the meat was expensive ($ 14.16!) it makes 7 meals so that's not a bad deal after all.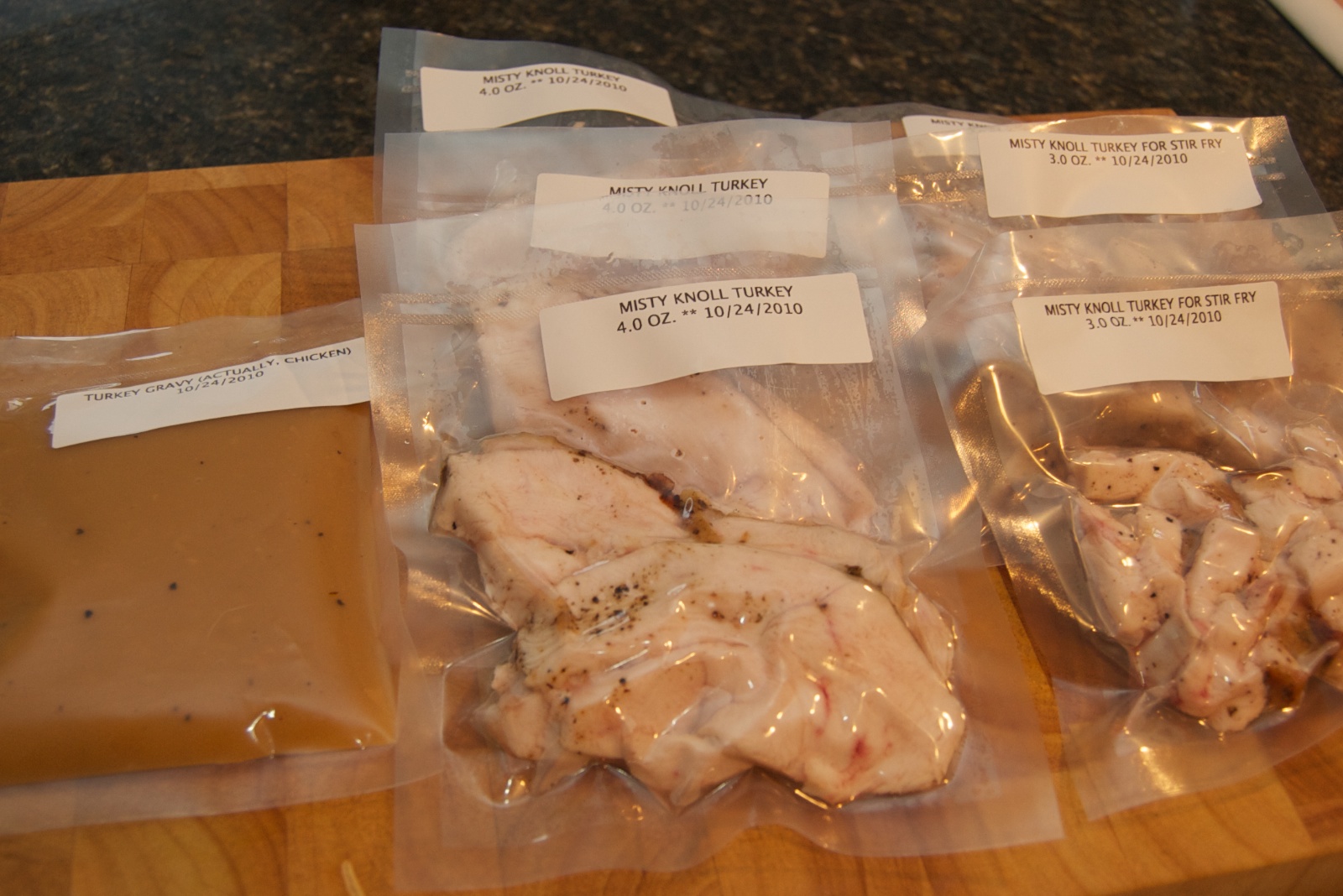 Served with rice and sautéed Napa cabbage. And Polka Dot Riesling.