Thai style pork with peppers, onions, and basil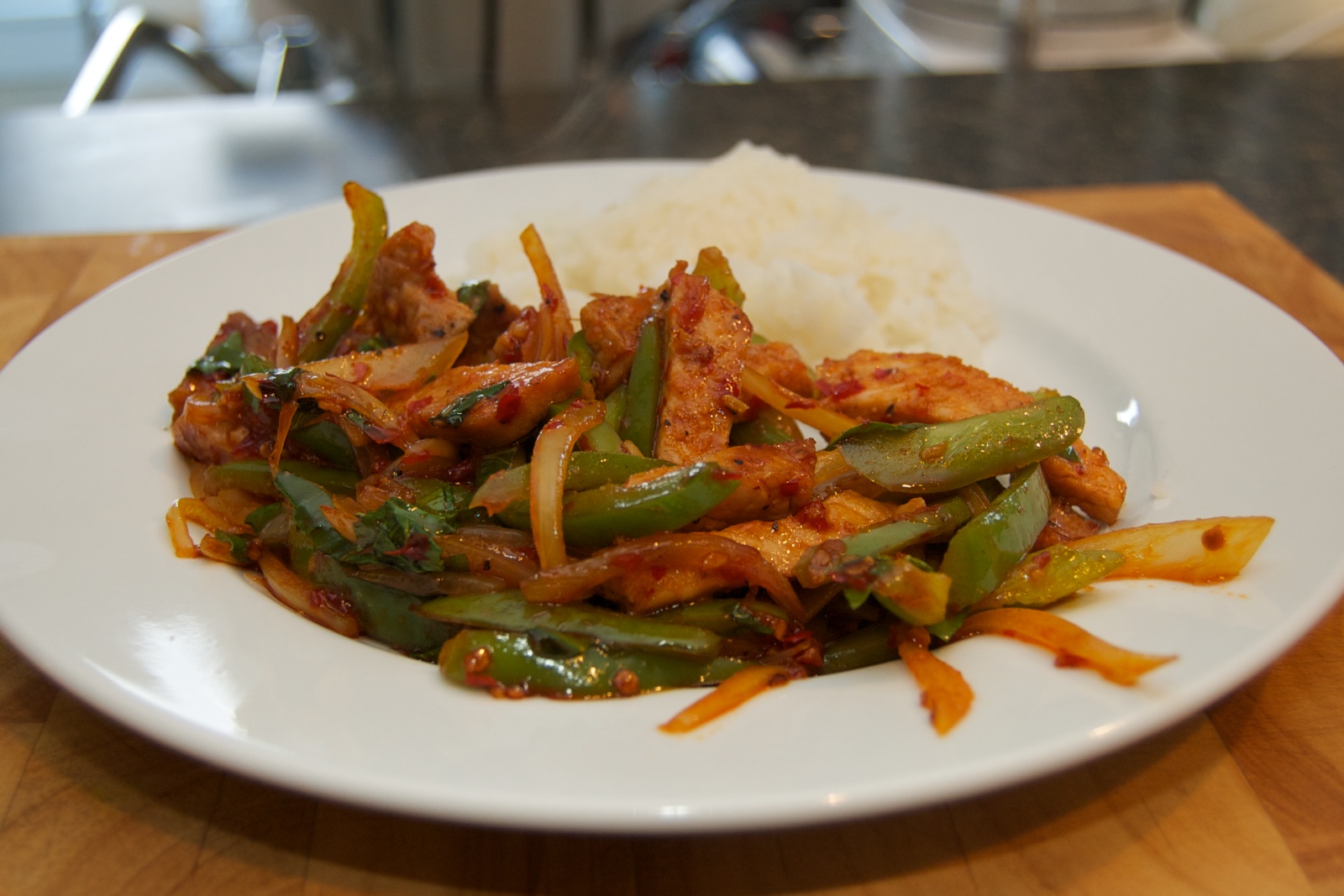 I've made this dish numerous times, but I've never done it with nutrition facts, so here we go:
Makes 1 serving. Multiply as necessary.
1 tbsp. toasted sesame oil 1/2 onion, thinly sliced 1 green pepper, thinly sliced 3.2 oz. cooked pork, sliced 2 tbsp. chili garlic sauce 1 tbsp. soy sauce 1/2 tsp. hot pepper sesame oil freshly ground black pepper 6 fresh basil leaves, chopped
Heat a sauté pan over medium-high heat.
Add the toasted sesame oil and tilt the pan to coat the bottom. Add the onion.
After a minute or two, add the green peppers and the cooked pork.
When the peppers are fully cooked, add the chili garlic sauce (I use Lee Kum Kee brand), soy sauce, hot pepper sesame oil, black pepper, and chopped fresh basil. Stir to combine.
Serve with 1 cup of rice.
Here's are the Nutrition Facts for one serving including 1 cup of white sushi rice from caloriecount.about.com. 522 calories - very reasonable for a big plate of very delicious food!
I like salty food and have low-to-normal blood pressure so the rather high sodium levels don't bother me. But you could cut back or even eliminate the soy sauce for a lower sodium version.
This dish would be good with a meat substitute like tofu for a vegetarian version. The sauce is very flavorful.