Twice cooked pork with scallions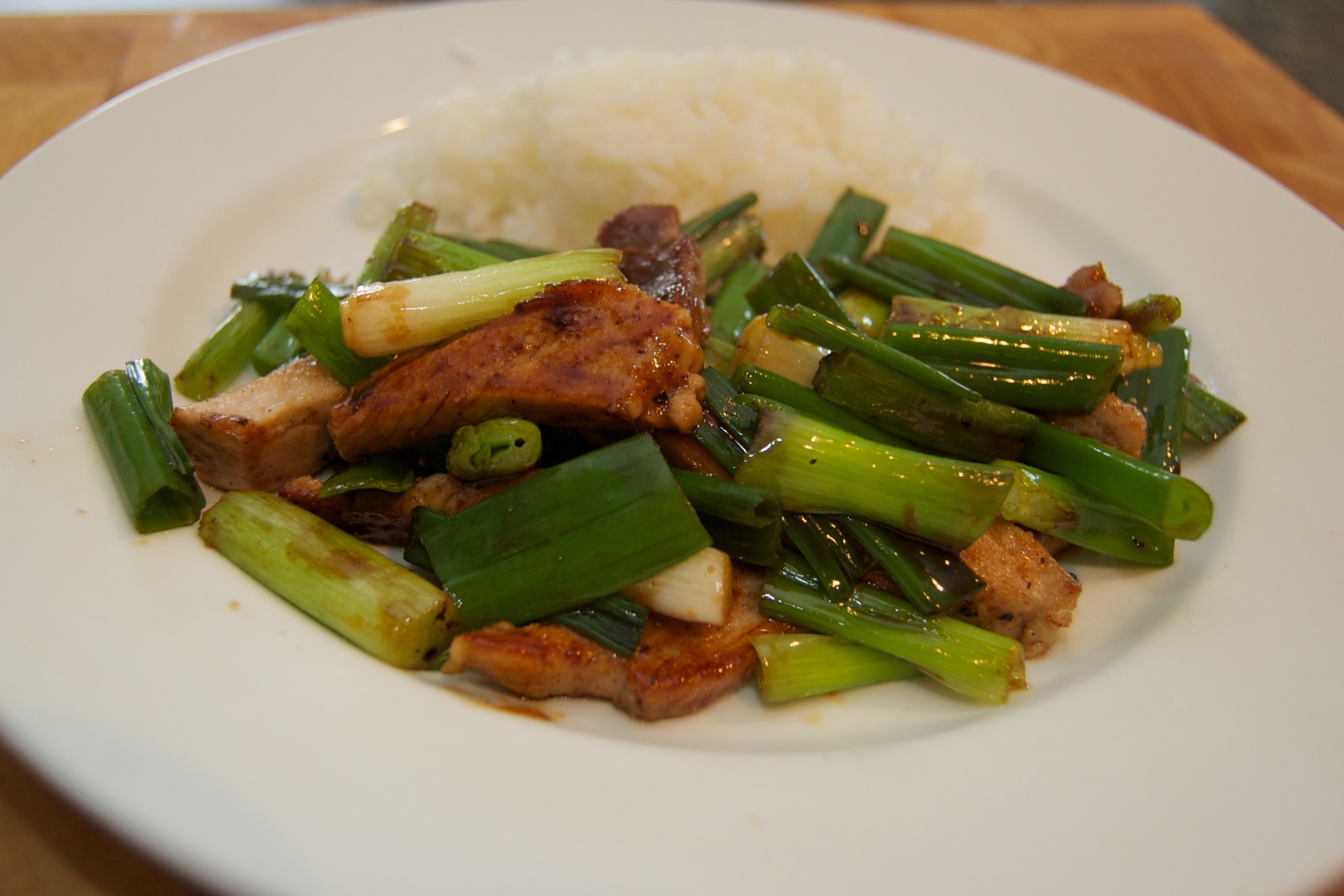 I make this dish all the time but I never did the Nutrition Facts for it, so here we go:
1/2 tbsp. peanut oil 5 large scallions, cut into 1" pieces, separating the white and green parts 2.8 oz. roasted pork, sliced into bite-sized pieces 1 tbsp. stir fry sauce (I use Lee Kum Kee vegetarian stir-fry sauce) 1/2 tbsp. soy sauce 1 cup rice
Heat the oil in a sauté pan over medium-high heat.
Add the white parts of the scallions and cook for several minutes until softened.
Add the roasted pork and the tougher green pieces of the scallion and cook until the meat is browned.
Add the green parts of the scallions.
Season with pepper and garlic powder.
When the scallions have softened, remove from the heat and add the stir fry sauce and soy sauce.
Serve with sushi rice.
It's a little high in sodium; omitting the extra soy sauce would probably help there if you have to watch your sodium, but other than that it's pretty healthy. 407 calories. Nutrition Facts from caloriecount.about.com: