Western omelette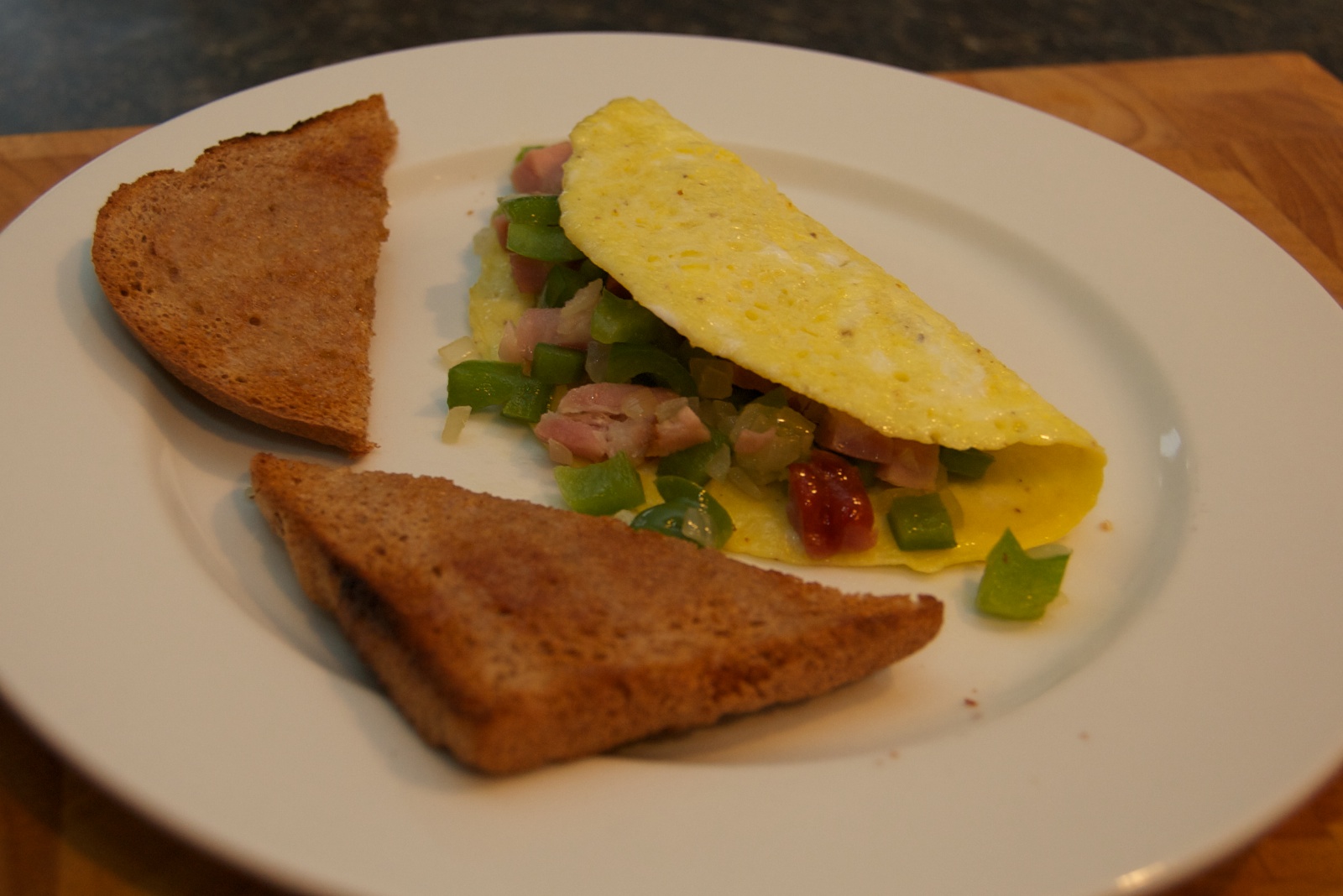 I like to make a Western or Denver omelette occasionally - that's the one with onions, green peppers, and ham. When I have leftover ham I often will dice it, divide it into 3.5 oz. portions, vacuum seal it, and freeze it. This makes it convenient for making a quick omelette.
Another useful way to reduce portion size and increase convenience when making omelettes for one person is to make enough filling for two omelettes. Since most of the work is in dicing the vegetables and cooking the vegetables and meat, this saves a lot of work when you go to make the second omelette later in the week. Just reheat the filling in the microwave and cook a fresh egg.
And my diet tip is to avoid the mix-in. There's basically no way to make a mix-in omelette with one egg, and my portion here is one egg. I make the egg in a 8" non-stick sauté pan.
Finely dice a small onion, and equal amount of green pepper, and about 3.5 oz. of ham. This should be enough filling for two one-egg omelettes.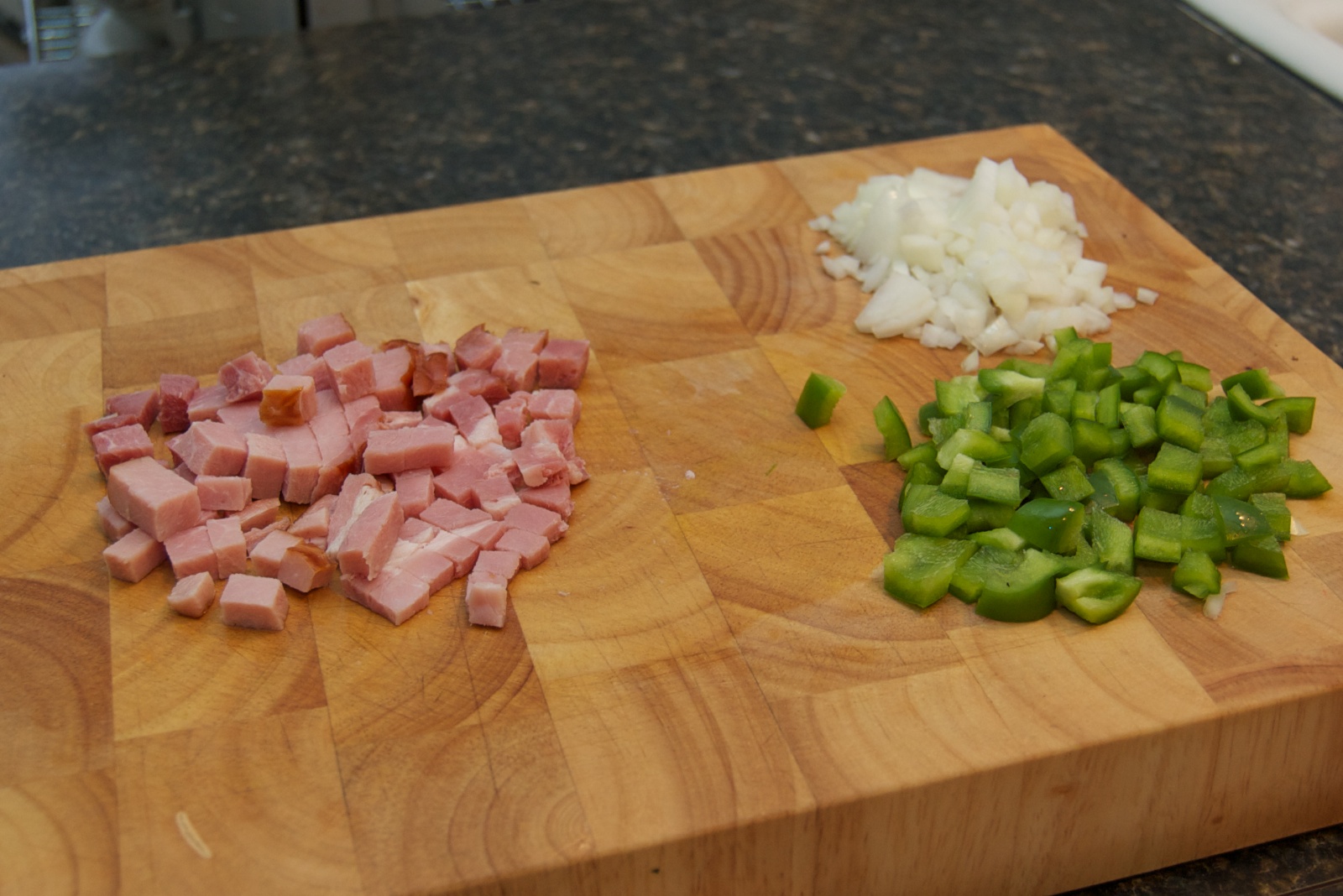 Heat a sauté pan over medium heat. I use Earth Balance natural buttery spread but butter or vegetable oil would also work well. Cook the onions for a few minutes, then add the green pepper. Cook for a few more minutes, then add the ham.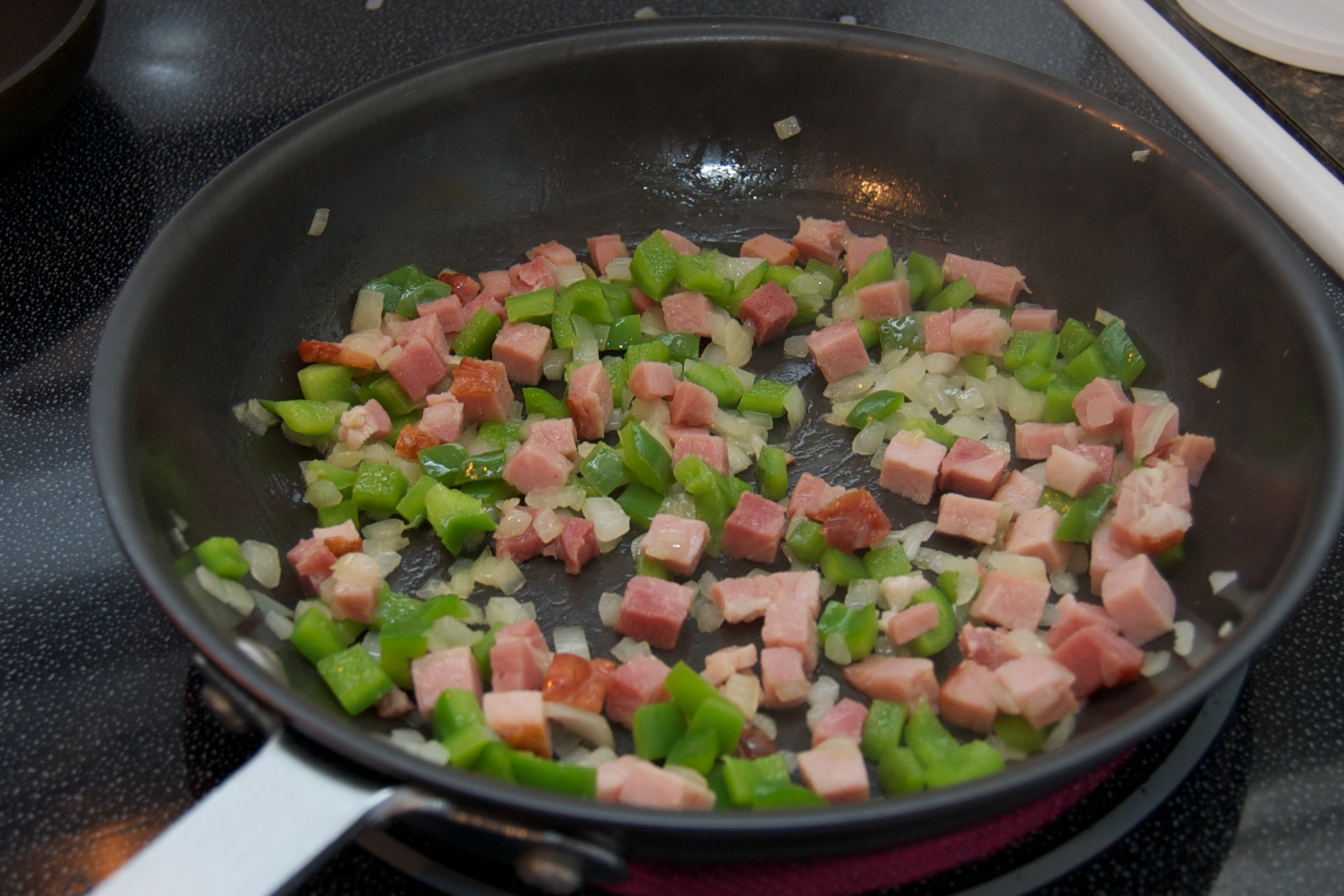 Heat a 8" non-stick sauté pan over medium heat and add Earth Balance or butter. Beat one egg with salt and white pepper then pour into the pan. When almost completely cooked, flip the egg over.
These little Pyrex containers with Rubbermaid lids are great for storing the leftover filling and are microwave and dishwasher safe.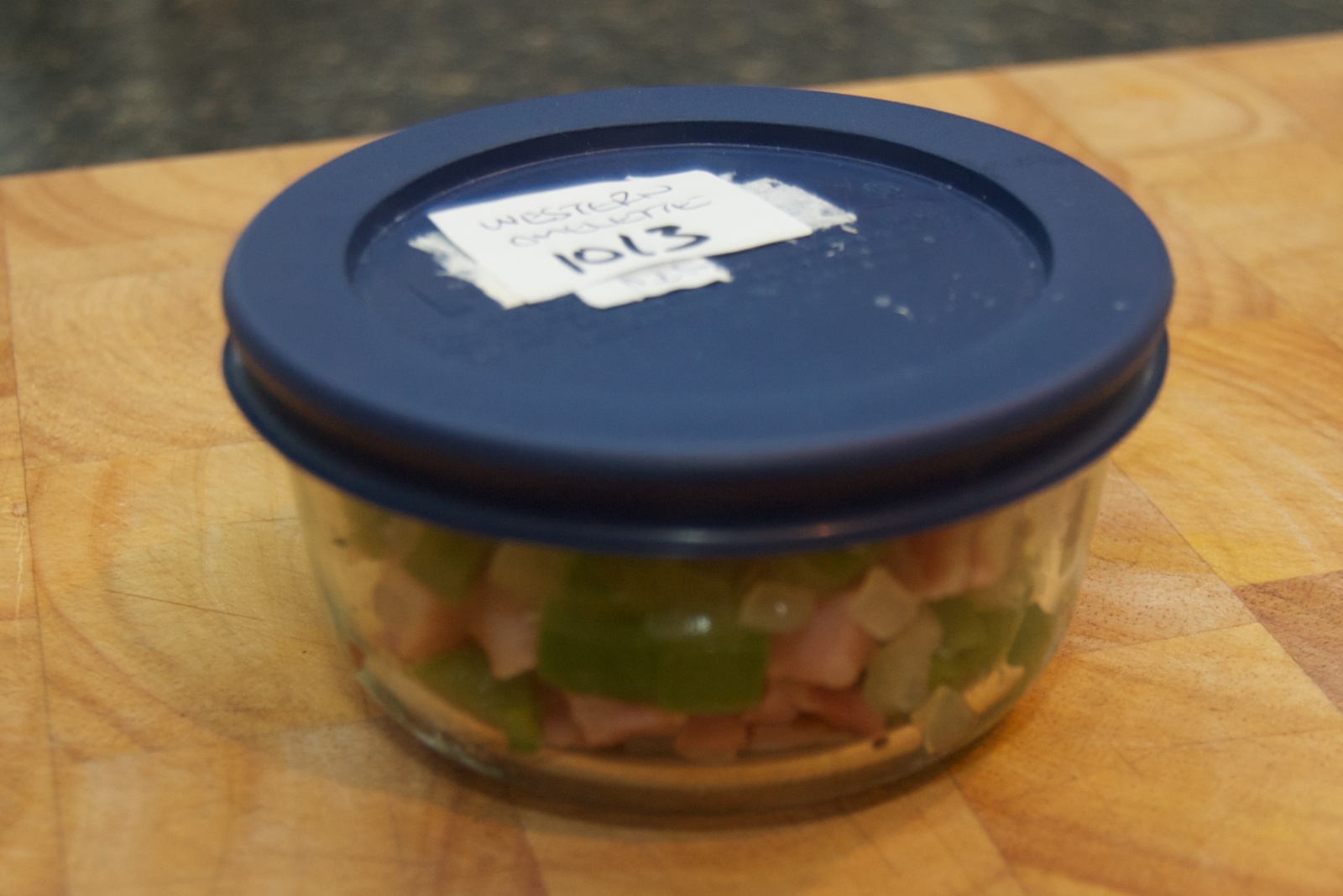 The ham is from Vermont Smoke and Cure and the bread is Vermont Bread Company whole wheat. Update October 4, 2014: Here's a 2-egg version, made with 2.0 oz. ham for a single serving. This seems to be a good size.