What I ate: October 11, 2010
Breakfast: 2 pancakes, 3 pieces of Vermont Smoke & Cure bacon, 0.5 oz. real maple syrup. Yes, there are 3 pancakes pictured but I didn't eat one of them. 440 calories.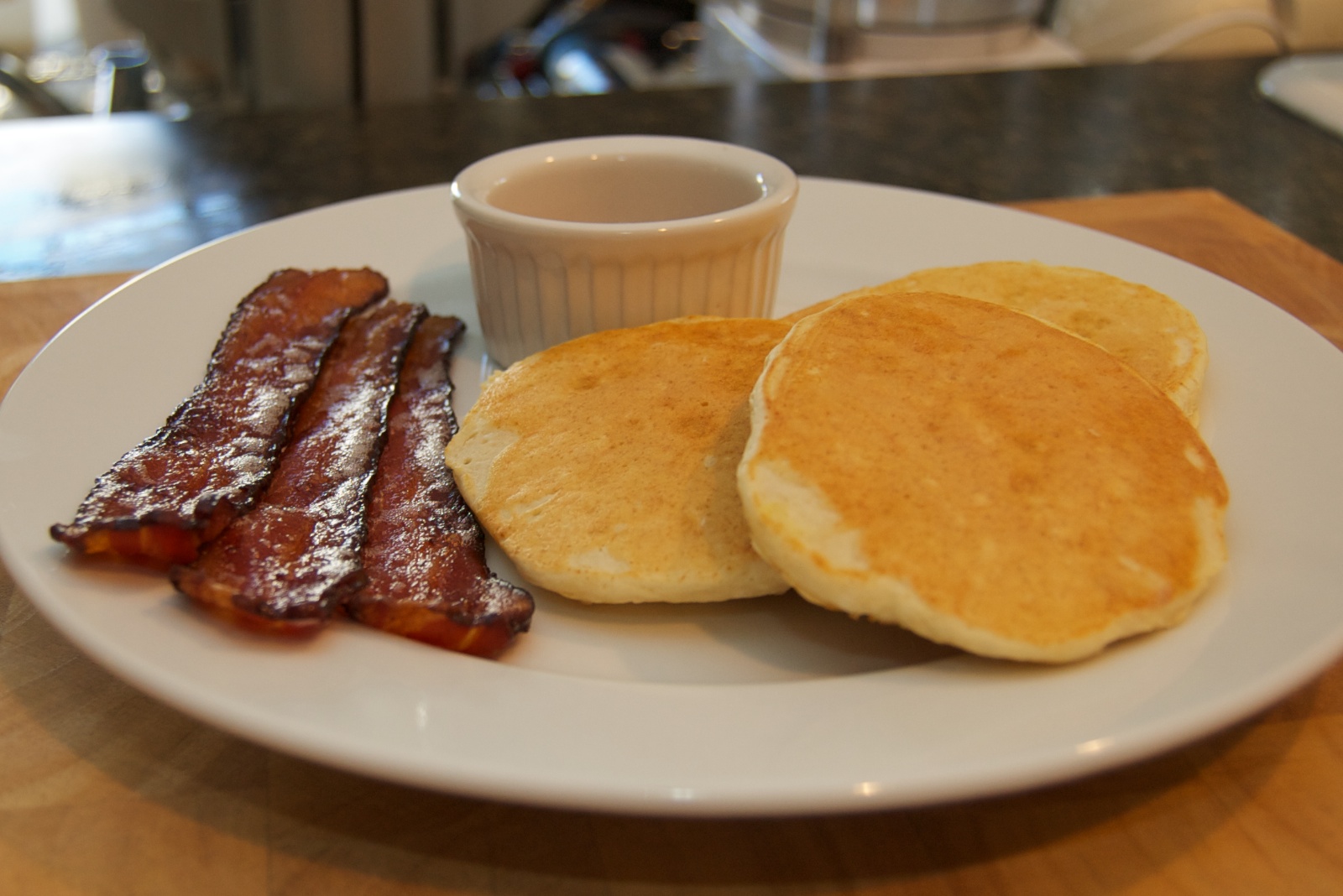 Lunch: Chicken and cabbage stir-fry with rice. 330 calories.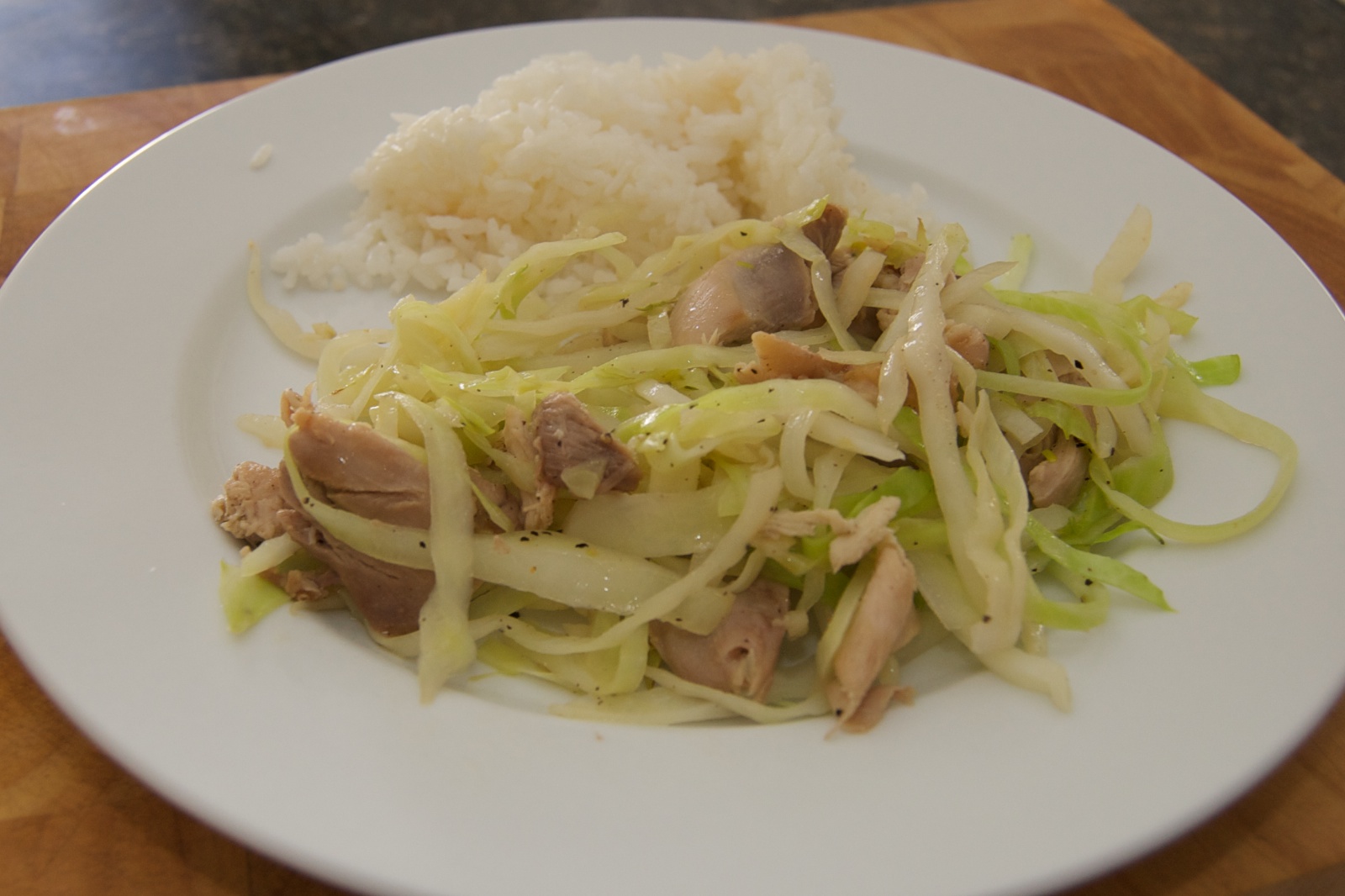 Snack: Two Late July organic classic rich crackers ("natural Ritz crackers") with 0.4 oz. Orb Weaver farmhouse cow's milk cheese from New Haven, VT. And a glass of Chateau St. Michelle chardonnay white wine. Approximately 75 calories for the cheese and crackers and 121 for the wine is 196 calories.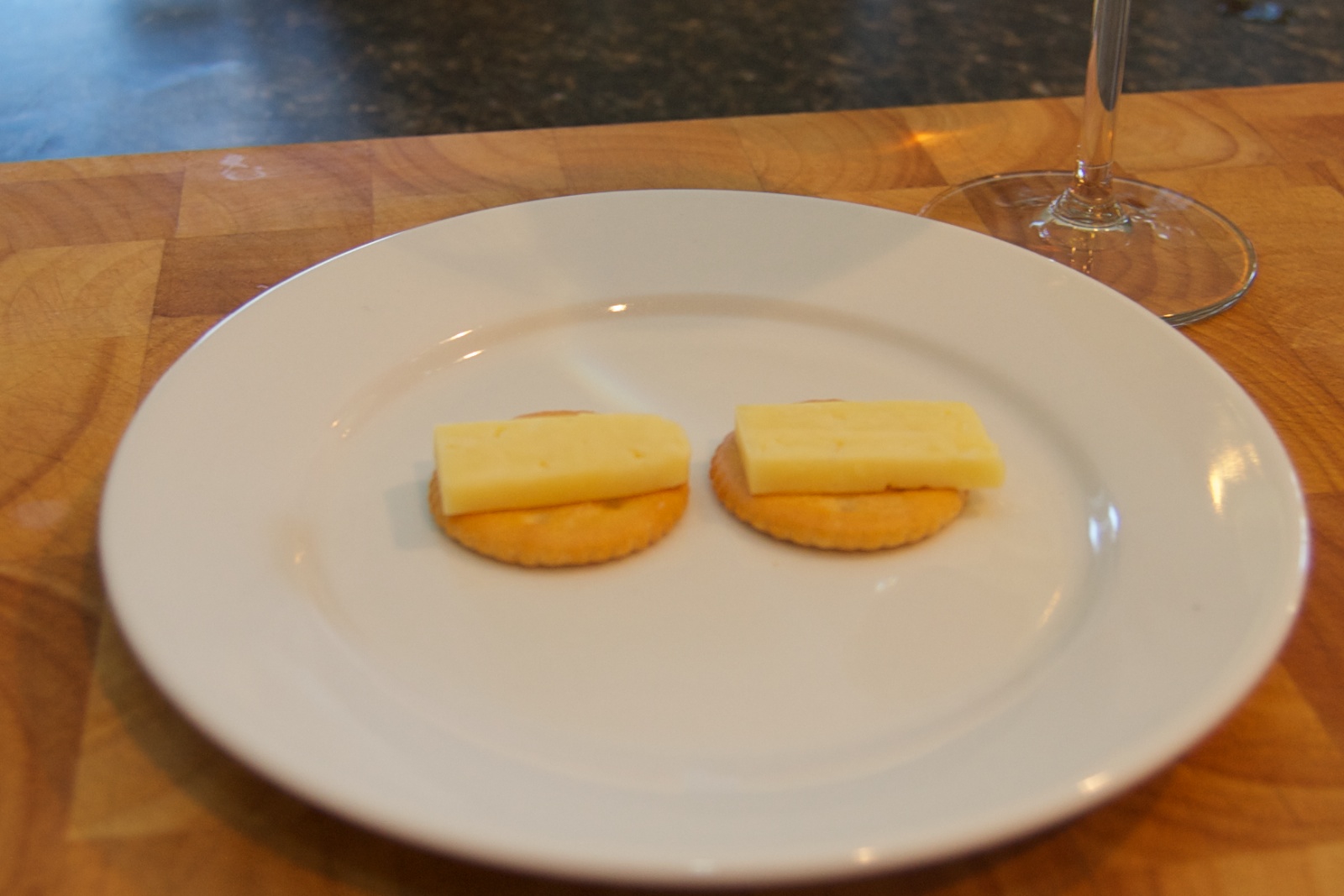 Dinner: Shrimp scampi on spinach linguini with a slice of Red Hen ciabatta bread and a glass of wine. Link is a new, slightly updated recipe. 514 calories for just the shrimp scampi, 745 calories with bread and wine.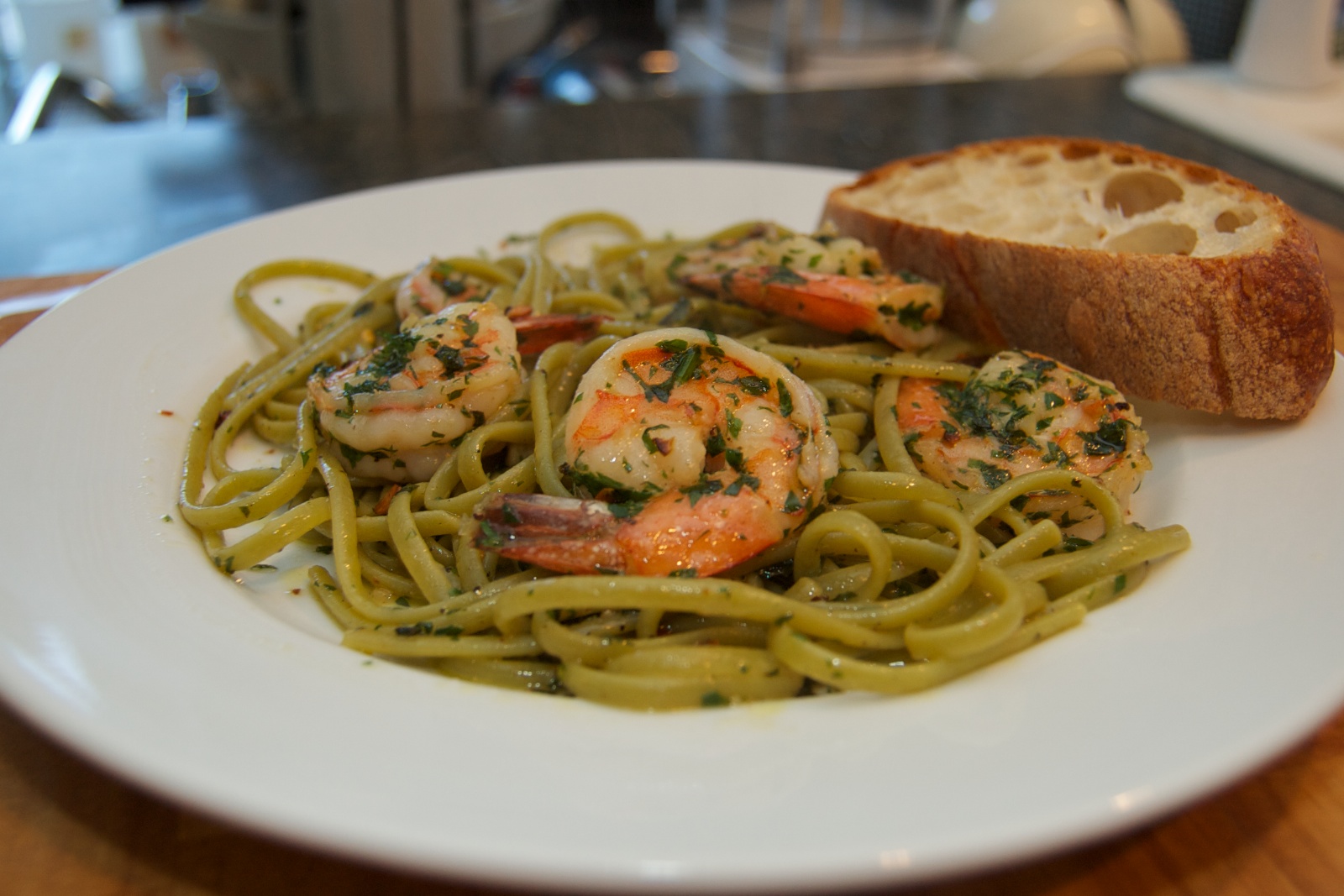 And I might have had Absolut ruby red grapefruit and soda water.
I finally got back on my run/walk schedule. The usual: 5 minute walk, then alternating 5 minute run and 3 minute walk, three times. 2.5 miles, 29 minutes. -269 calories.
Weight at beginning of today: 114.6 lbs. Weight at beginning of the next day: 114.8 lbs.
Apparently putting pancakes, a stir fry, and shrimp scampi in the same day is just too much. I probably should have mixed in a lighter breakfast (1 piece of toast, 3 slices of bacon, 1 egg) or a lighter lunch (spinach, sardines, and rice) if I was going to make shrimp scampi.
While 0.2 lbs. isn't much, and is the resolution of my scale, so it could be close to a rounding error, if I were to actually gain 0.2 lbs. every day, that's 73 lbs. per year!