Tofu, broccoli, and scallions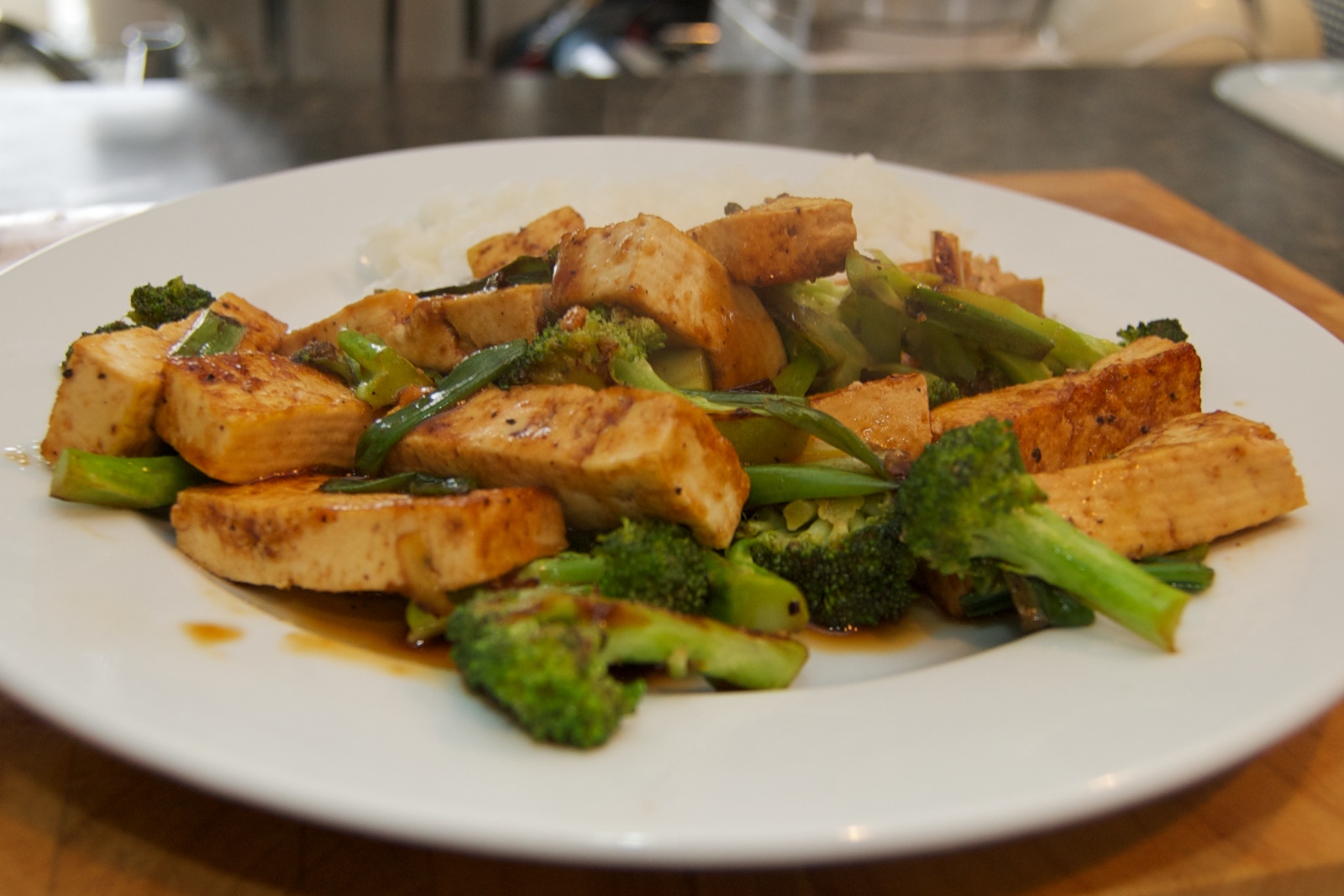 I used to make this dish all the time, and for some reason I stopped. I'm not sure why, because it's very tasty, healthy, and quick to make.
For a serving for one I used half of a cake of extra firm tofu. Slice into bite-sized pieces.
To store the other half, put it in a container of water, covered, in the refrigerator. If you change the water every few days it will last a week.
Slice 5 scallions into 1" pieces, separating the green and white parts. Also cut broccoli into small pieces.
Heat canola or peanut oil in a non-stick sauté pan over medium high heat.
Add the white part of the scallion and cook for a minute.
Add the tofu and cook for a few minutes. Add the broccoli.
Season the tofu with lots of freshly ground pepper and garlic powder.
When browned, flip each piece of tofu over. Season the other side with more black pepper and garlic powder. Add the green parts of the scallions.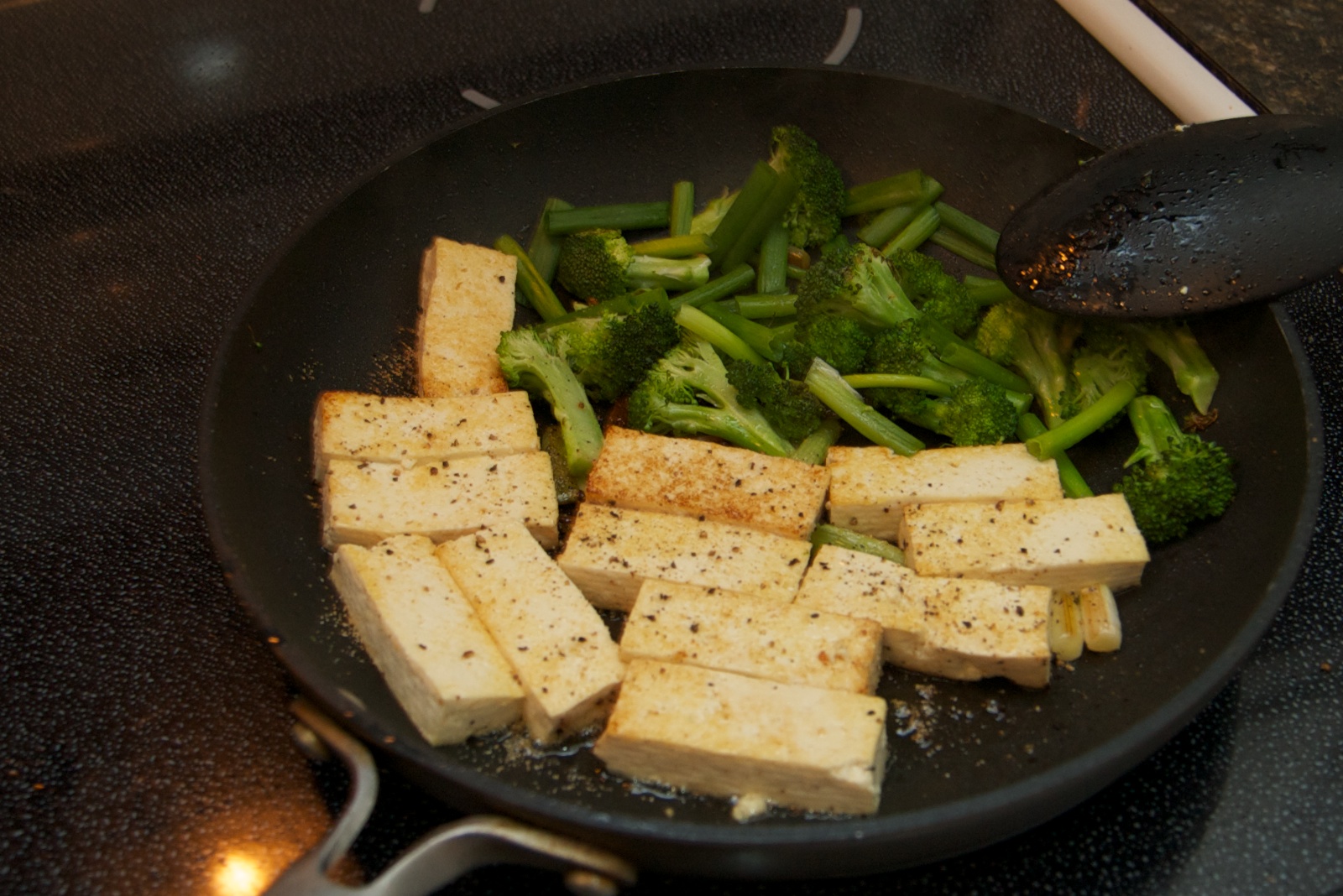 When the tofu is browned on the other side, lower the heat, add some stir fry sauce (I used Lee Kum Kee vegetarian stir fry sauce, shiitake mushroom flavor) and some soy sauce.
Serve with rice.
Depending on the stir-fry sauce, this should be vegetarian and vegan.