What I ate: November 15, 2010
Breakfast: Sausage, egg, and cheese on a whole wheat English muffin.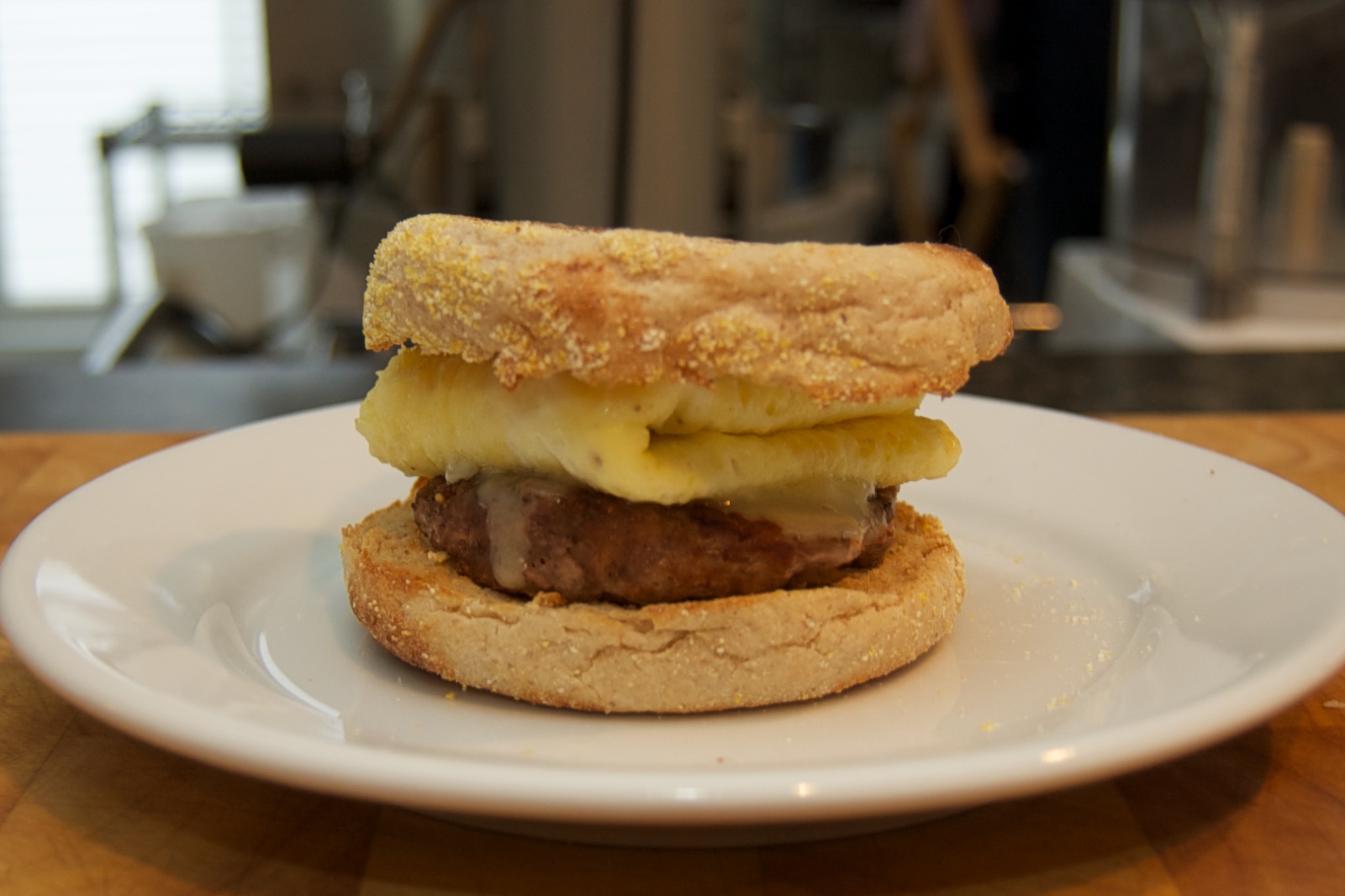 Snack: Empire apple.
Lunch: Roasted guinea fowl, Napa cabbage, and garlic stir-fry. And rice.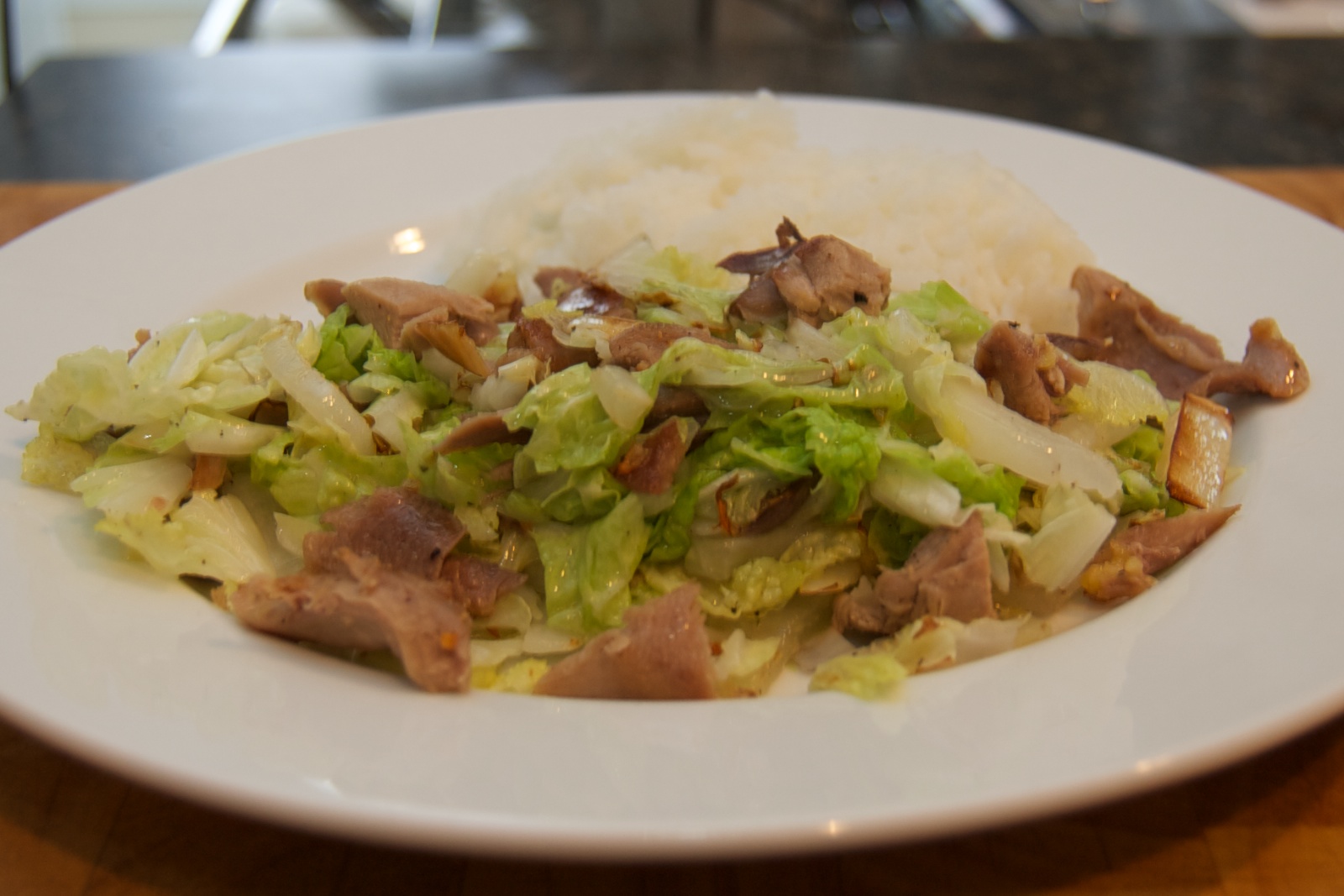 Snacks: A banana, a small rice ball and two Kashi roasted garlic and herb crackers with Blue Ledge farms pepper chevre cheese (about 0.5 oz.).
Dinner: 2 steak tacos (2.5 oz. beef) with salsa fresca and shredded Napa cabbage on steamed corn tortillas and 1.0 oz. tortilla chips.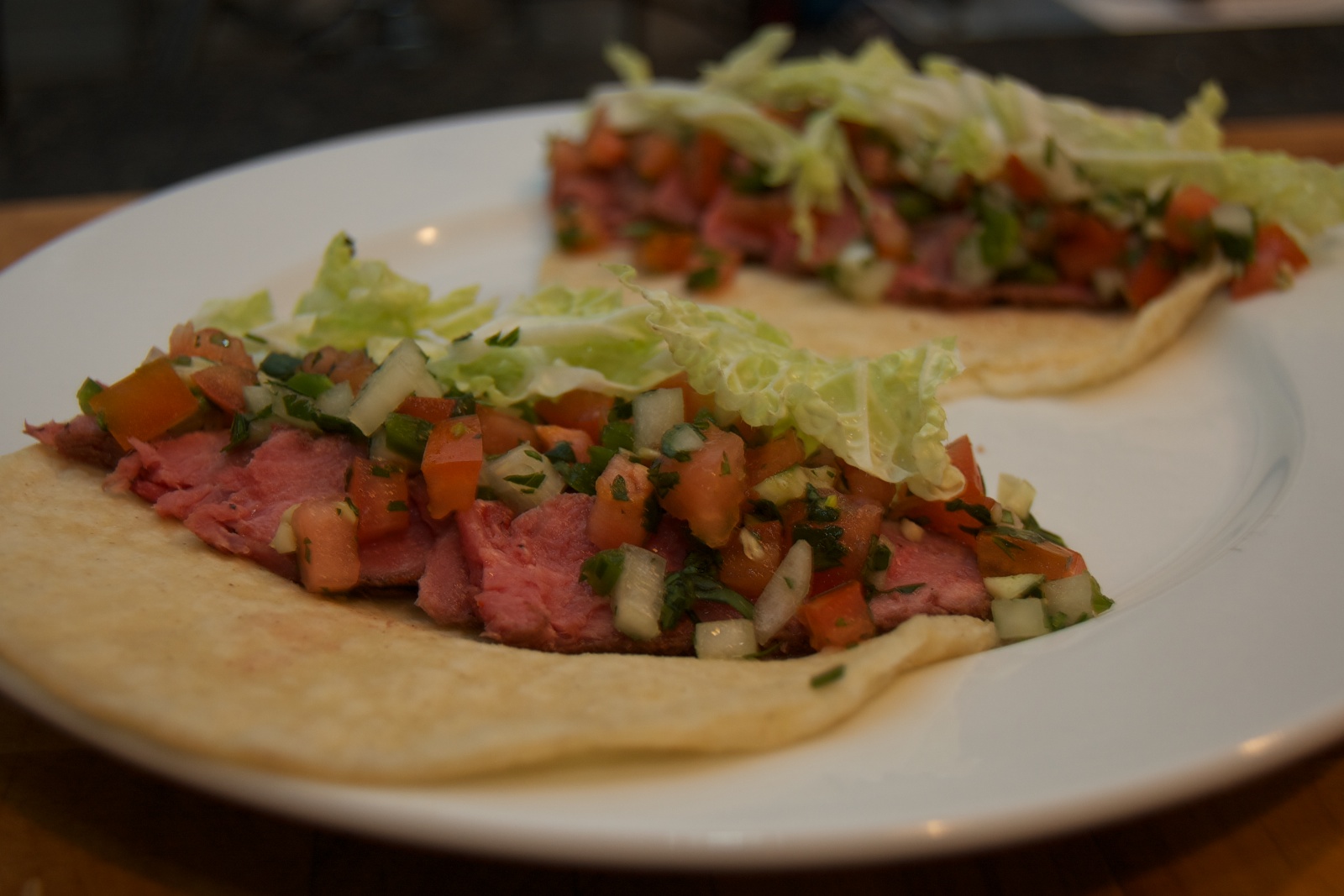 And two glasses of Anton Bauer Gmörk Grüner Veltliner 2009, Austria.
Dessert: 1 square of Lake Champlain chocolate raspberry truffle dark chocolate bar and one glass of Tiasta Malbec, 2008, Argentina.
Snack: Smoked squid and a small rice ball.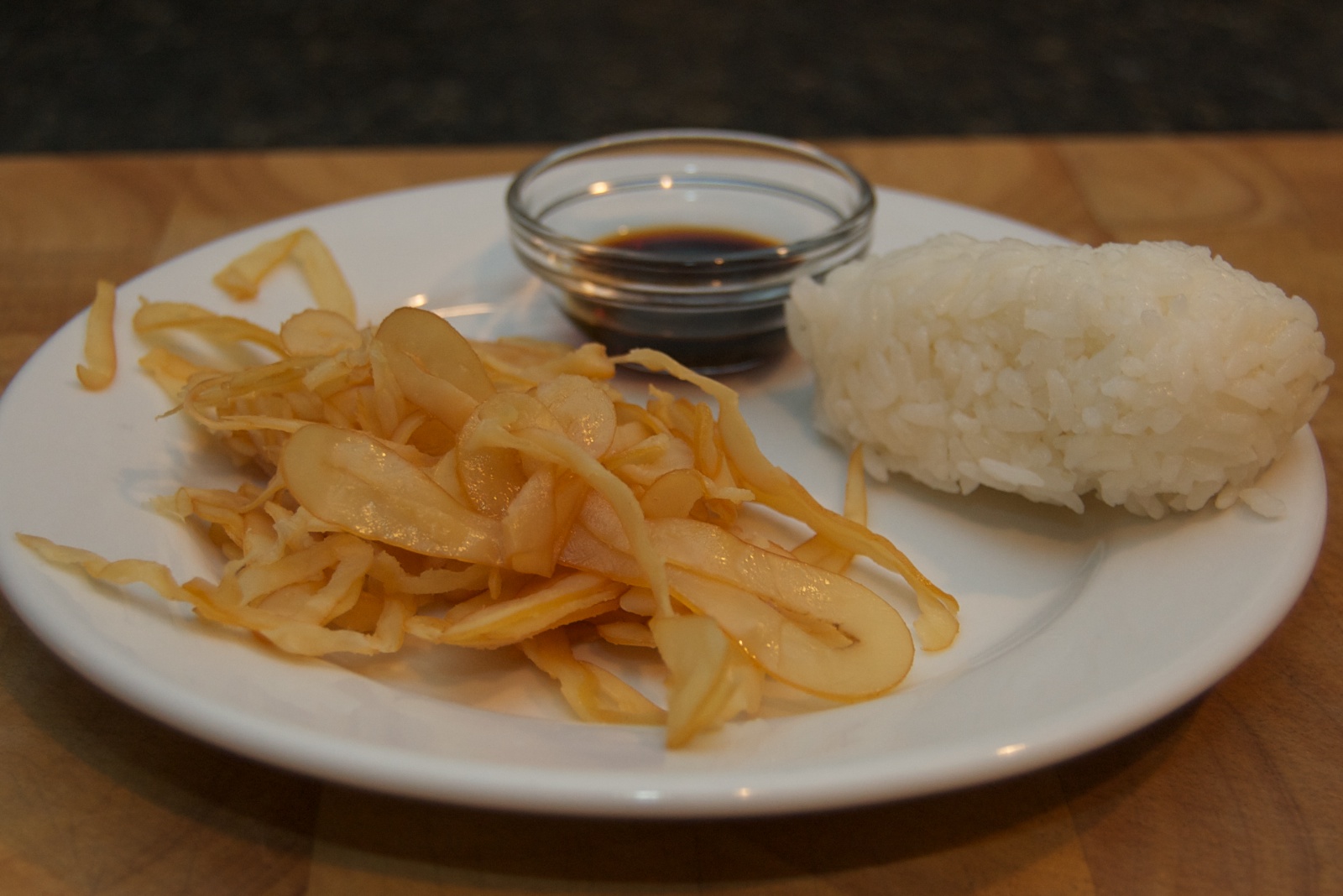 Weight at beginning of the day: 113.2 lbs. Weight at the beginning of the next day: 113.8 lbs.
I'm still trying to figure out how much food to add to keep my weight right around here. Apparently, a little less; I probably should have skipped the evening squid and rice ball!