Waffles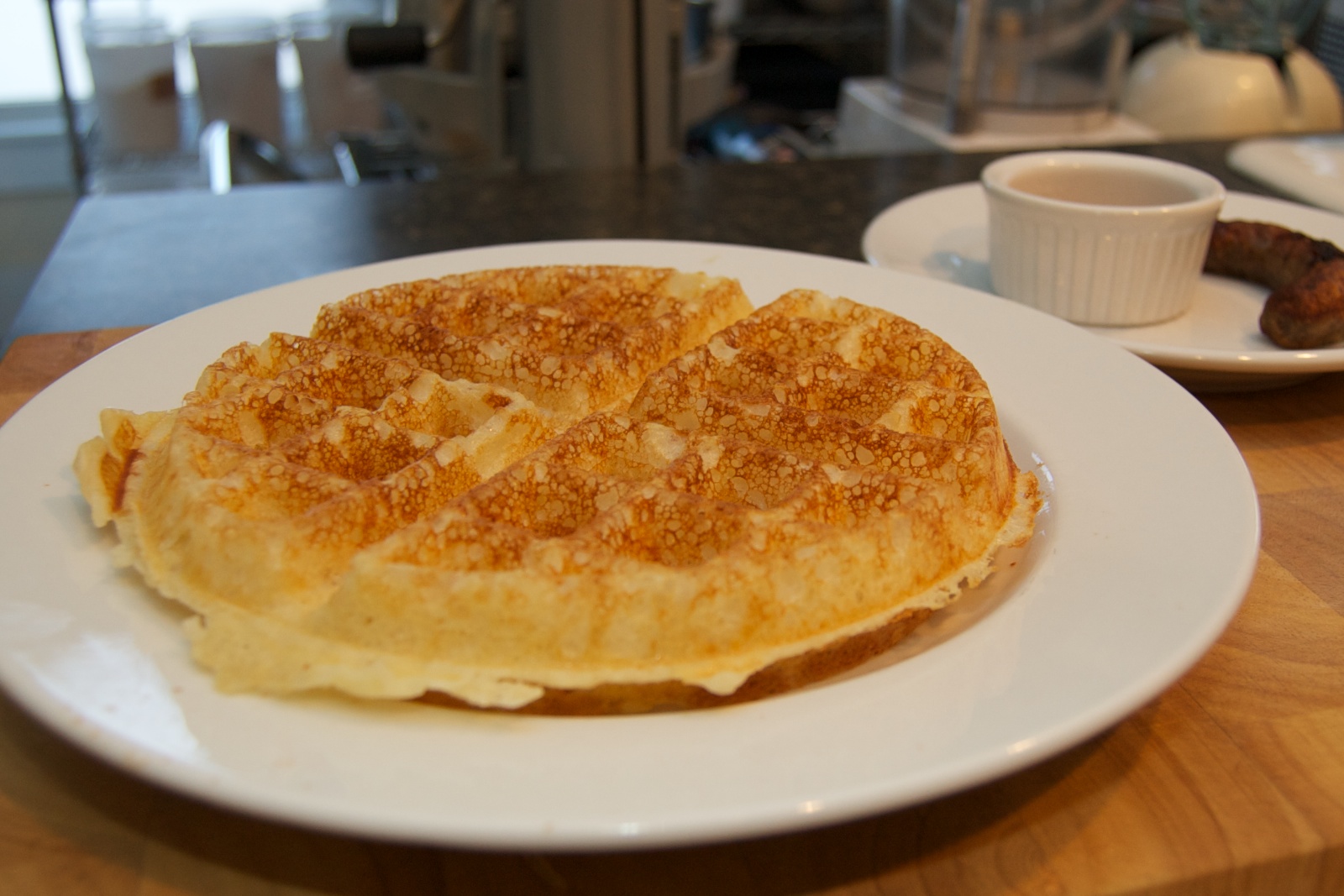 Note: There is an updated version of this recipe .
These slightly labor-intensive but delicious yeast-risen waffles are always a hit when I make them at family gatherings. They are very lightly and fluffy.
One of the keys is the excellent Waring Pro waffle maker. There's a new double sided version that makes two at a time which looks really neat. I'd get one if I made waffles more than 4 times a year!
One of the major issues is that you have to start the batter the night before, so plan ahead! It's actually the recipe that came with the waffle maker, but it really is good and I scaled it to some more serving sizes.