What I ate: December 13, 2010
Breakfast: Sausage, egg, and cheese on a whole wheat English muffin. With homemade sausage.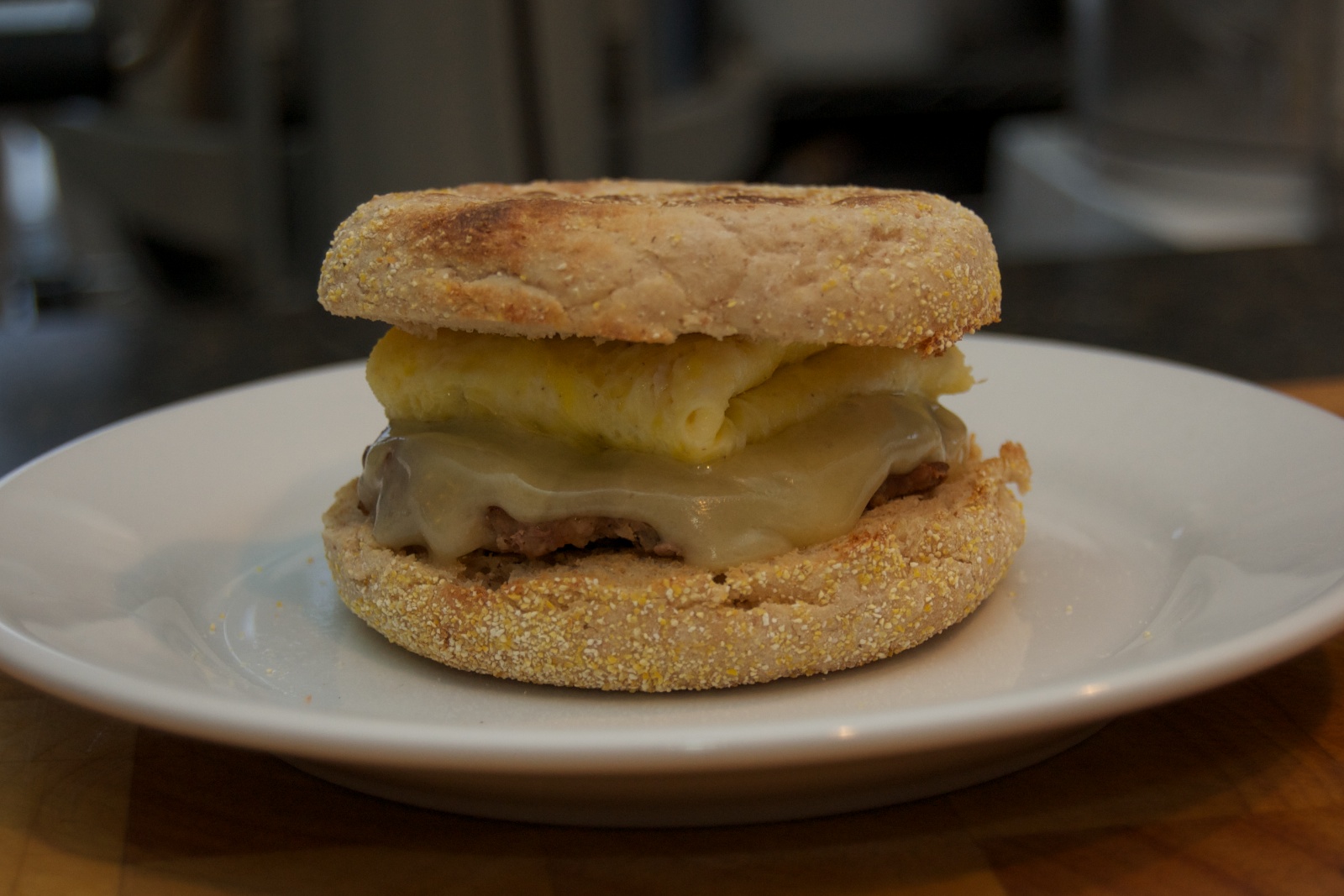 Snack: Switchback beer. I went skiing.
Late Lunch: Organic spinach salad with homemade raspberry vinaigrette, 0.5 oz. Vermont Butter & Cheese goat cheese, and homemade maple candied walnuts .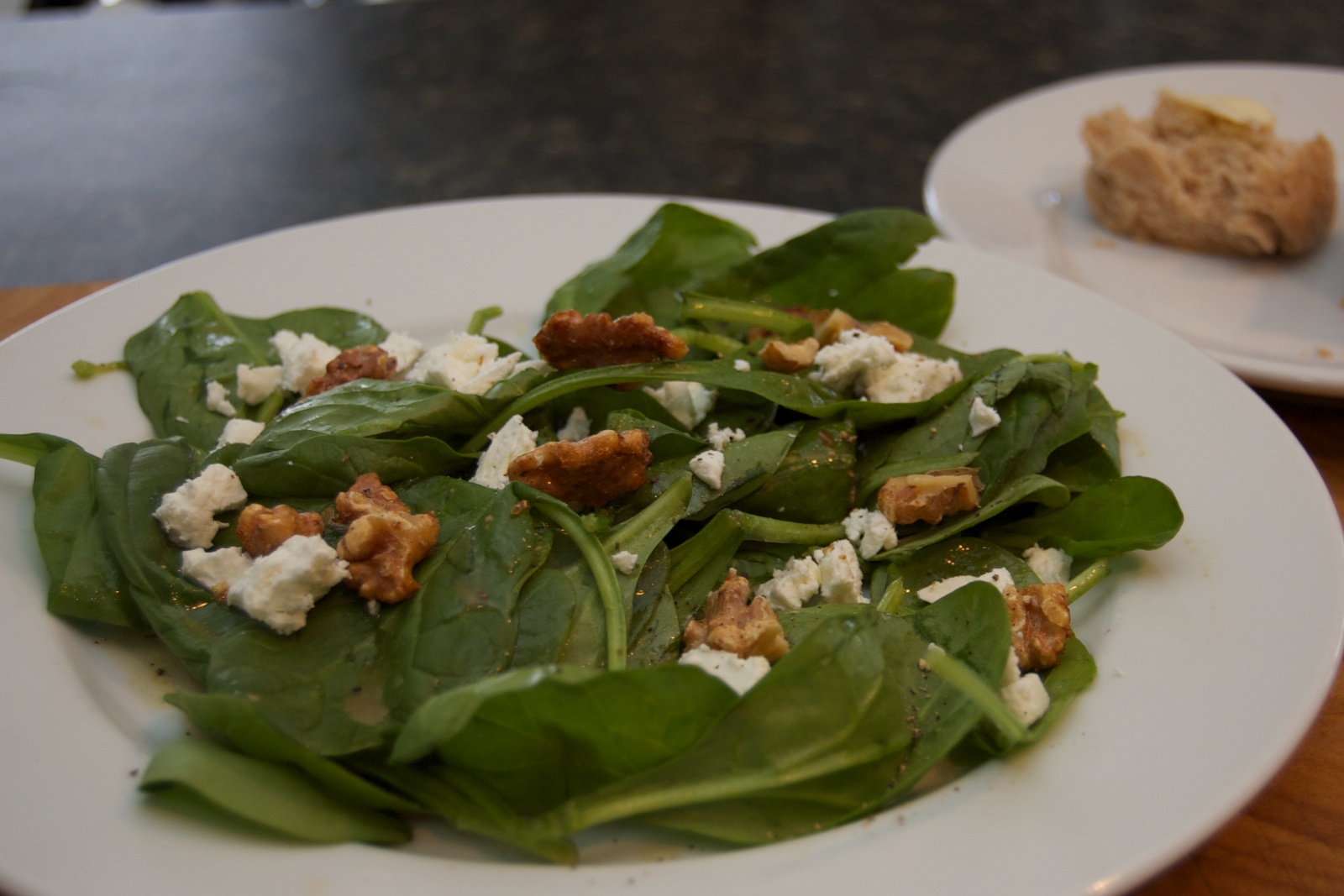 Dinner: Left over pot roast . I had previously frozen it and reheated it in the sous vide (45 minutes at 145°F). The picture didn't really come out.
2 glasses of Parker Station pinot noir.
Dessert: 1 square of Lake Champlain dark chocolate raspberry truffle.
Snack: Evil popcorn. It arrives as a gift from Mom and Dad every year, is very tasty, and is probably not at all diet friendly. I had four or five bowls approximately this size.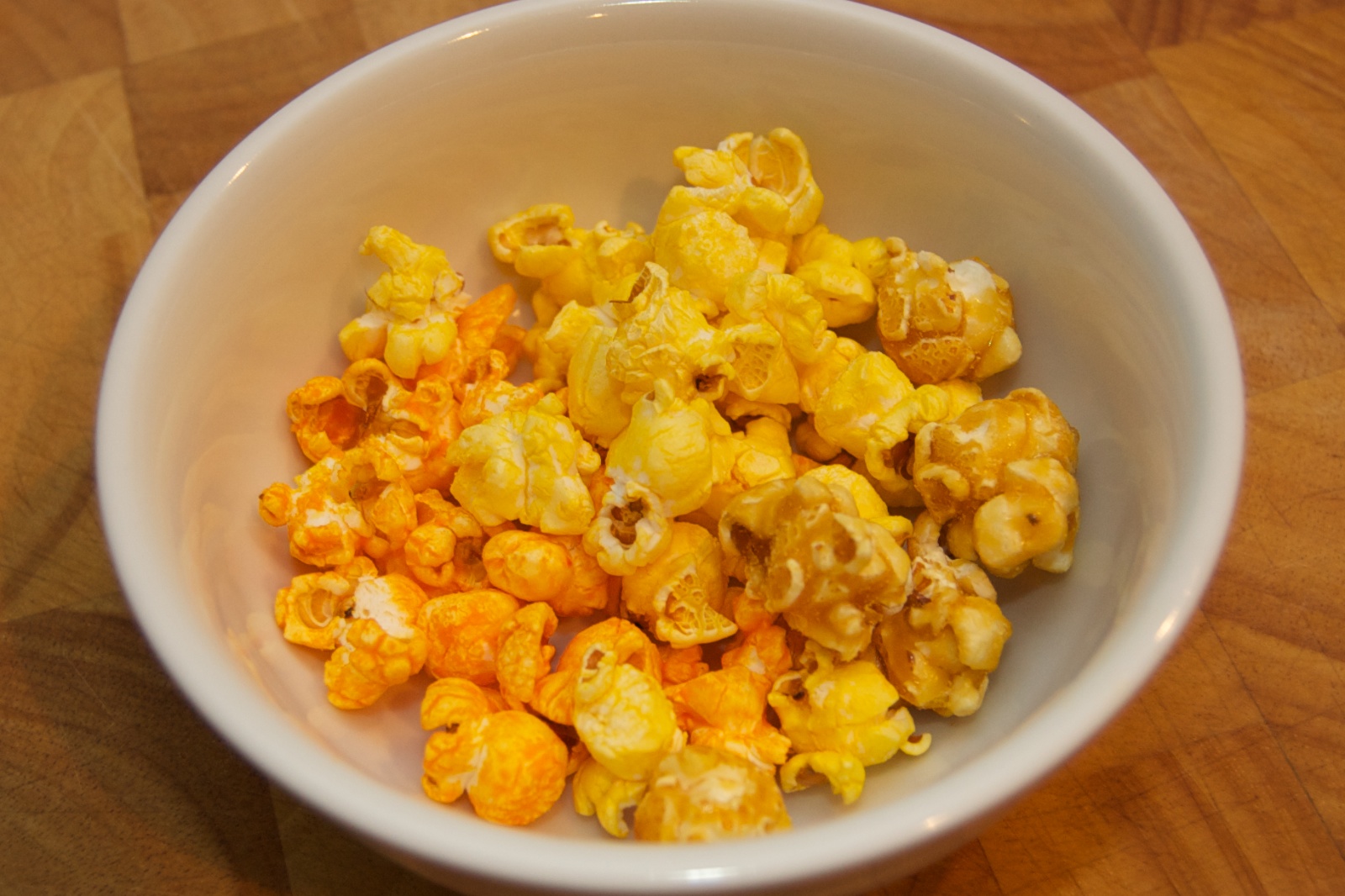 Running: 30 minutes on the treadmill with walk/run intervals at 3.6/6.6 MPH. 2.56 miles.
Weight at beginning of the day: 112.6 lbs. Weight at the beginning of the next day: 113.6 lbs.
I'm pretty sure it was the popcorn.