Sous vide chicken and gravy
One of the great things about the sous vide machine is that you can cook food that has a tendency to dry out (chicken breast and pork tenderloin come to mind) perfectly, every time.
I made one 6.0 oz. (uncooked weight) chicken breast. I seasoned it with salt, pepper, granulated garlic, and sealed it in a vacuum bag.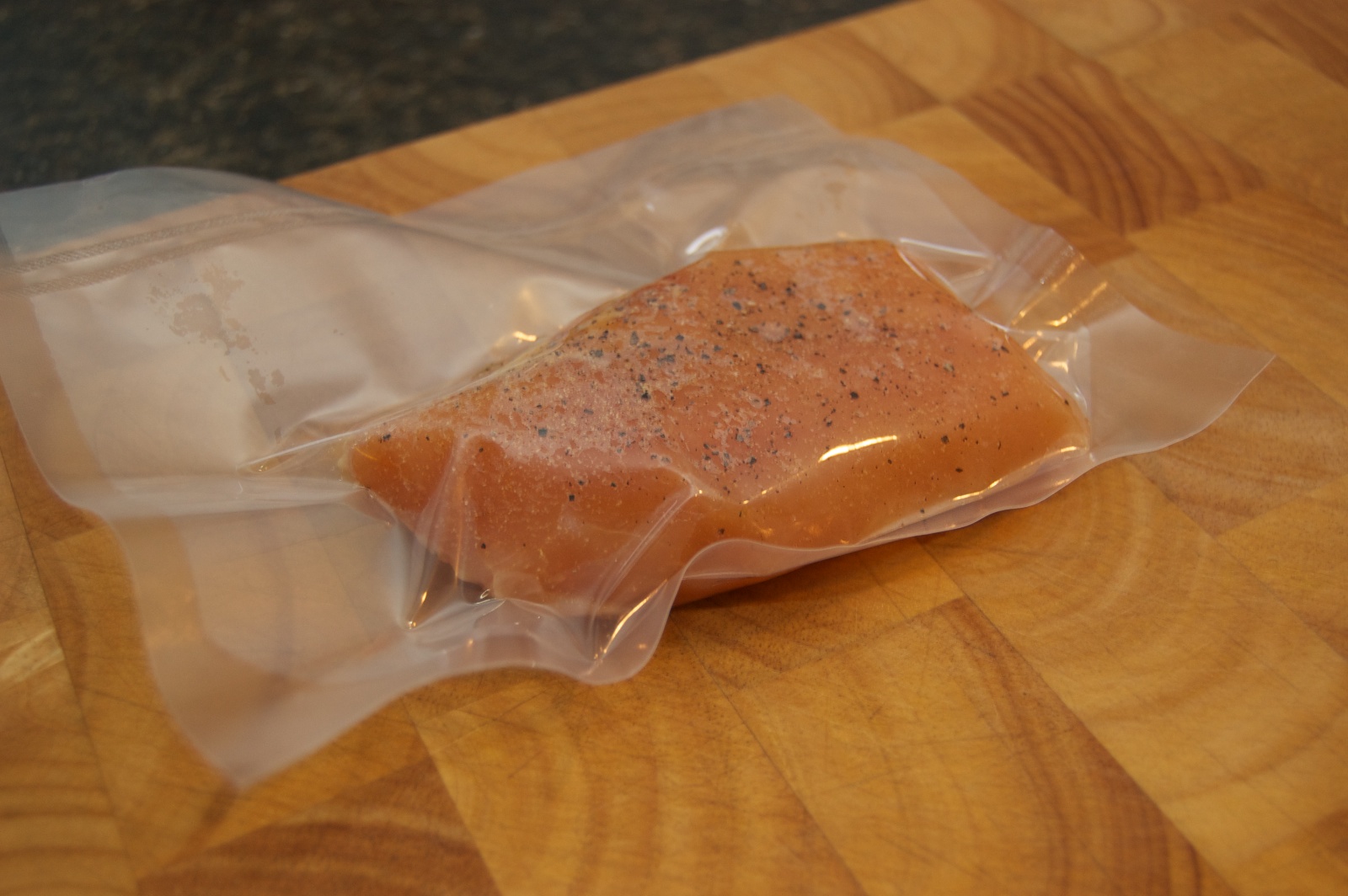 One of the disadvantages of the sous vide is that it doesn't brown anything. So many things requires some cooking in an oven, on a grill, etc. before or after cooking. But a "roasted" sliced chicken with gravy doesn't need browning.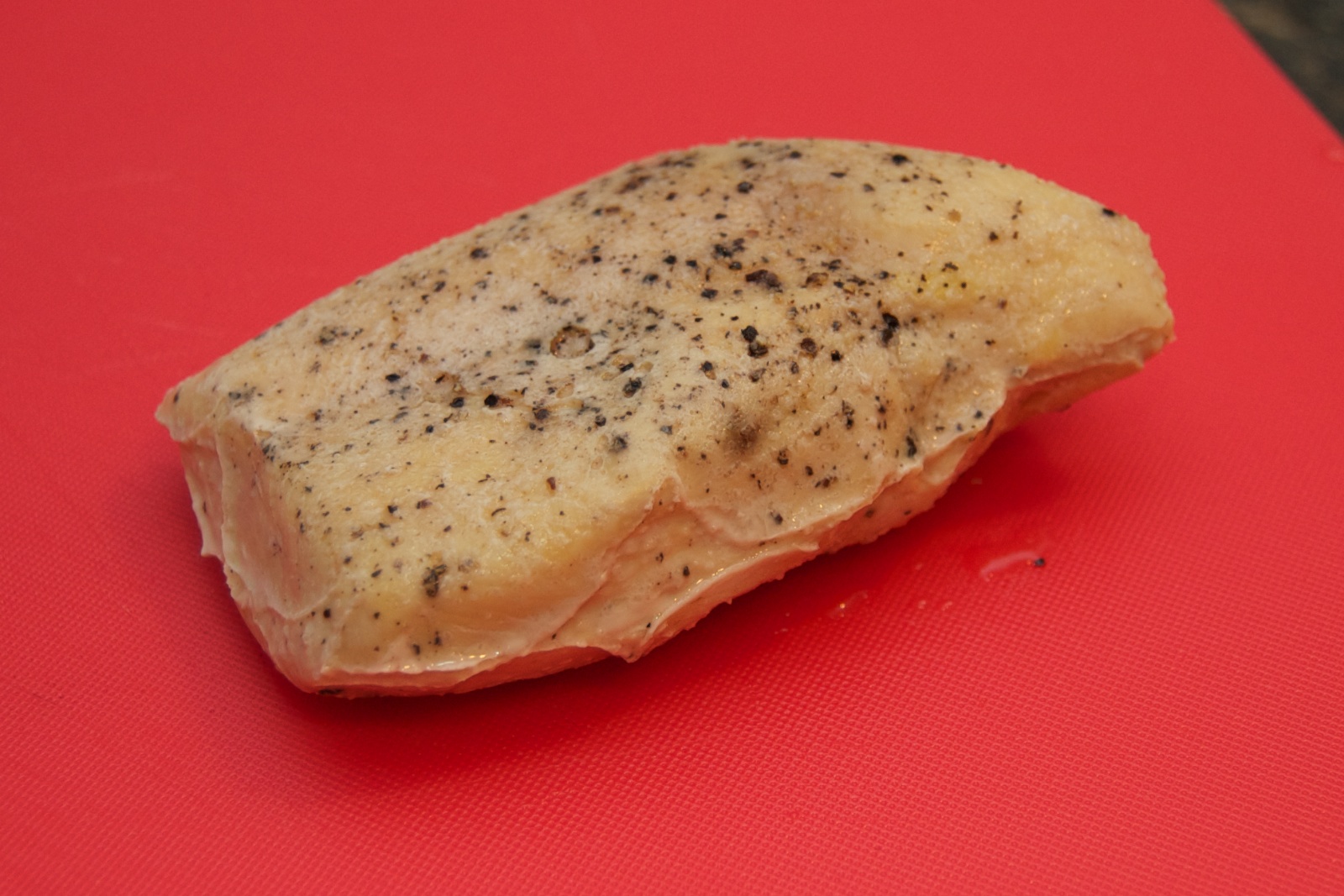 Another disadvantage is the lack of pan juices for gravy, but I substituted 0.3 oz. More than Gourmet chicken stock concentrate dissolved in 6 oz. water and heated in a sauté pan. Once fully dissolved, add a slurry of 1/8 c. all-purpose flour and 6 oz. of water. Heat for at least 5 minutes over medium-low heat until the flour taste is gone. Add salt, pepper and soy sauce.
Served with rice and broccoli.