Crushed hamburger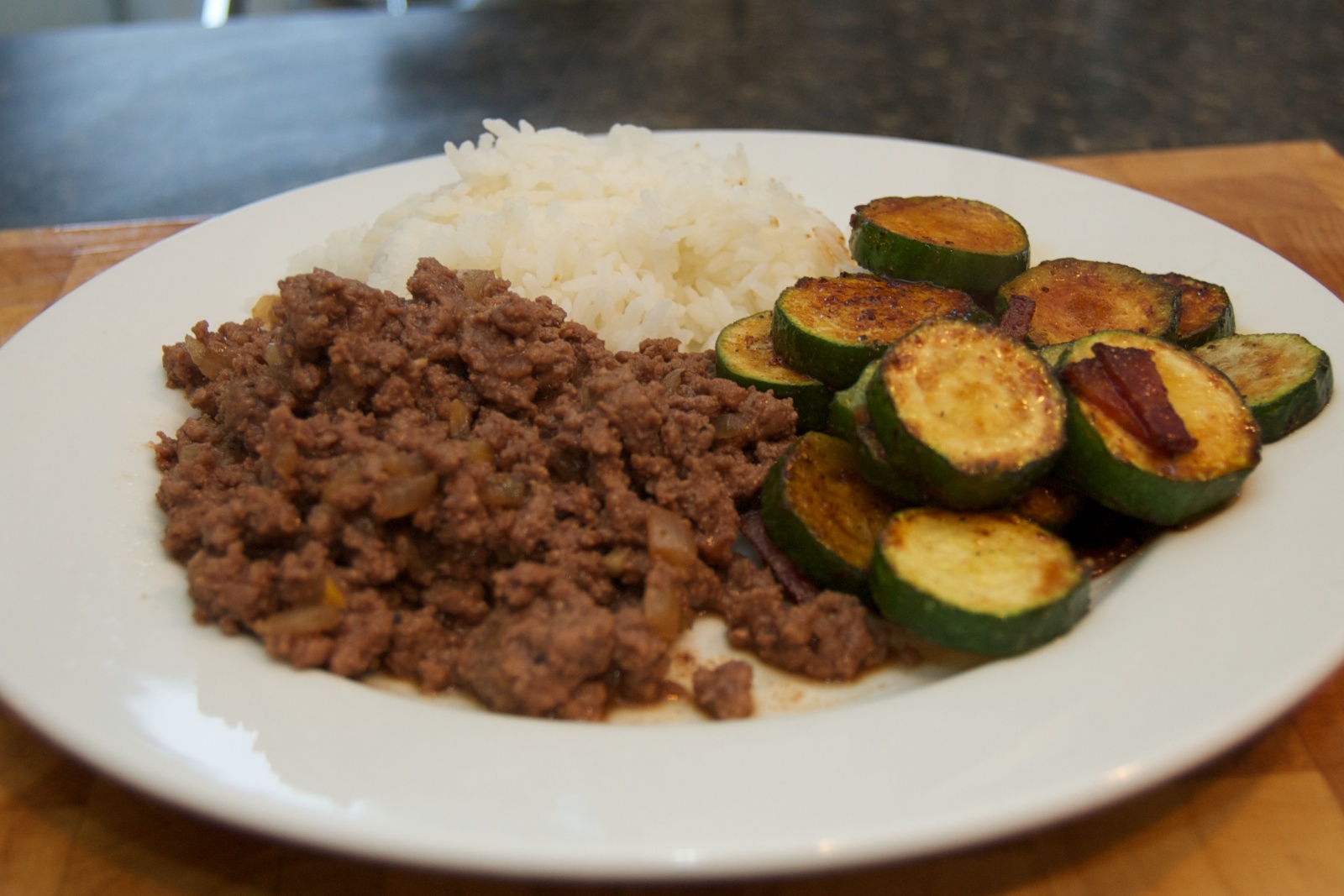 This is a simple dish with ground beef and Japanese flavors from when I was growing up. It's quite tasty, however.
1 tbsp. oil (Olive, canola, peanut, whatever you like; I used canola.) 1 medium yellow onion, finely diced 2 cloves garlic, minced 1 tbsp. ginger, minced (optional) 1 lb. ground beef (approximate; my package was 1.16 lbs.) 1.5 tbsp. sugar 3 tbsp. sake (can substitute dry sherry or mirin) 4 tbsp. soy sauce
In a sauté pan over medium high heat, add the oil then cook the onions until translucent, being careful not to burn the onions. Add the garlic and ginger and cook for a minute. I'm pretty sure Mom's version doesn't have ginger but I think it's a nice addition.
Break up the ground beef and add to the pan. Cook until done. Drain any fat from the pan.
Add the sake, sugar, and soy sauce. Mix thoroughly and cook for a few minutes.
Serve with white sushi rice. Since it's devoid of vegetables for the most part, the plate above has 5 oz. of crushed hamburger, rice and sautéed zucchini.
For the zucchini, add a little oil to a sauté pan. Add the zucchini and cook for a few minutes. Season with pepper and garlic powder. Flip over the zucchini when browned. Season again. Chop a piece of bacon into small pieces. Add to the pan. Cook until browned on the second side. Lower the heat and add soy sauce. Serve.
Another variation that's good is to mix in frozen baby green peas at a ratio of 1 oz. peas to 3.5 oz. crushed hamburger. This dish freezes well.
It can be reheated in the microwave, but when vacuum sealed and frozen the boil-in-bag technique works best. Bring a pot of water to a boil, add the frozen package, bring back to a boil and cook for 10 minutes for a single serving.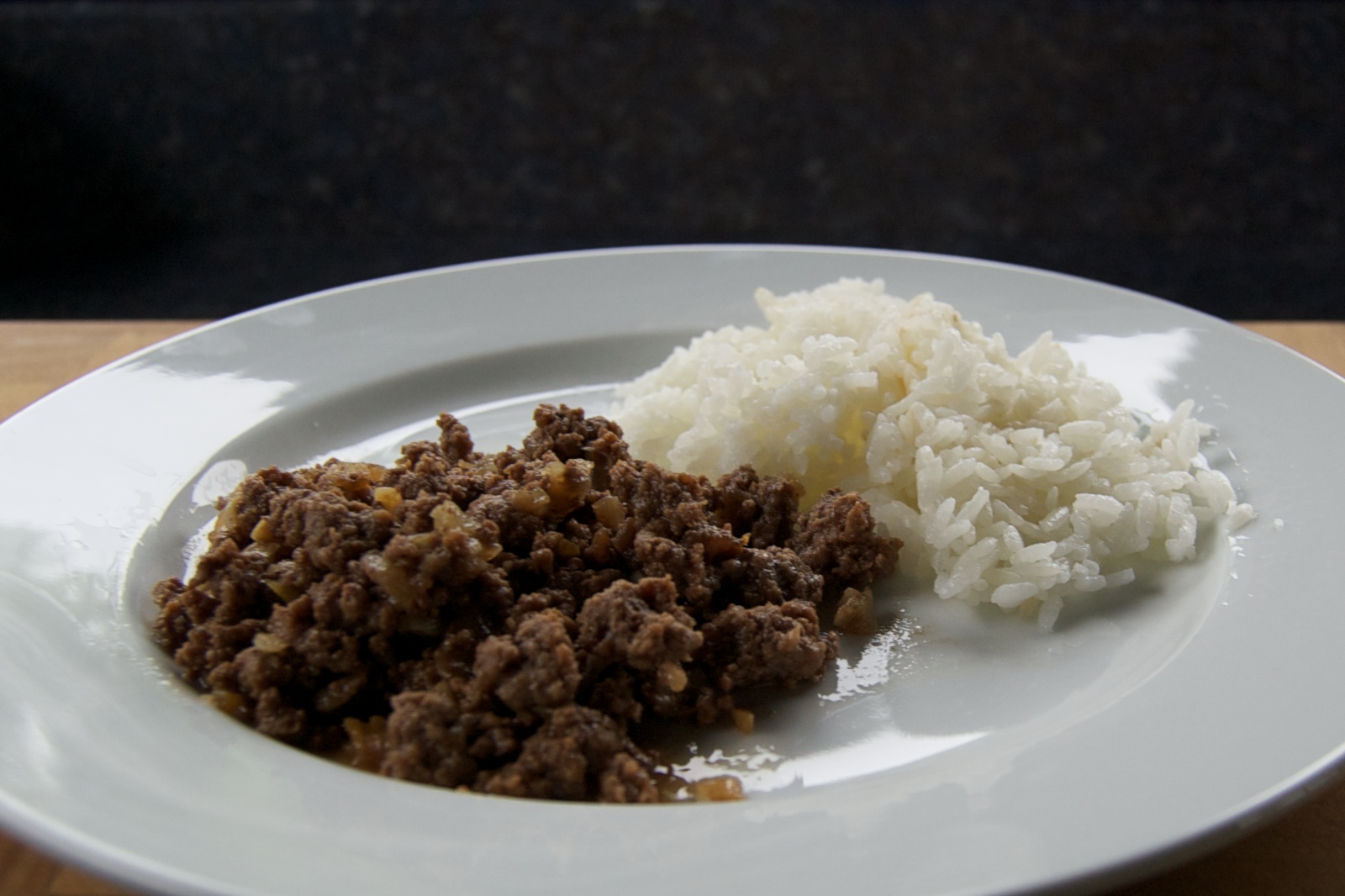 With a vegetable it also makes good dinner. Maybe sautéed zucchini?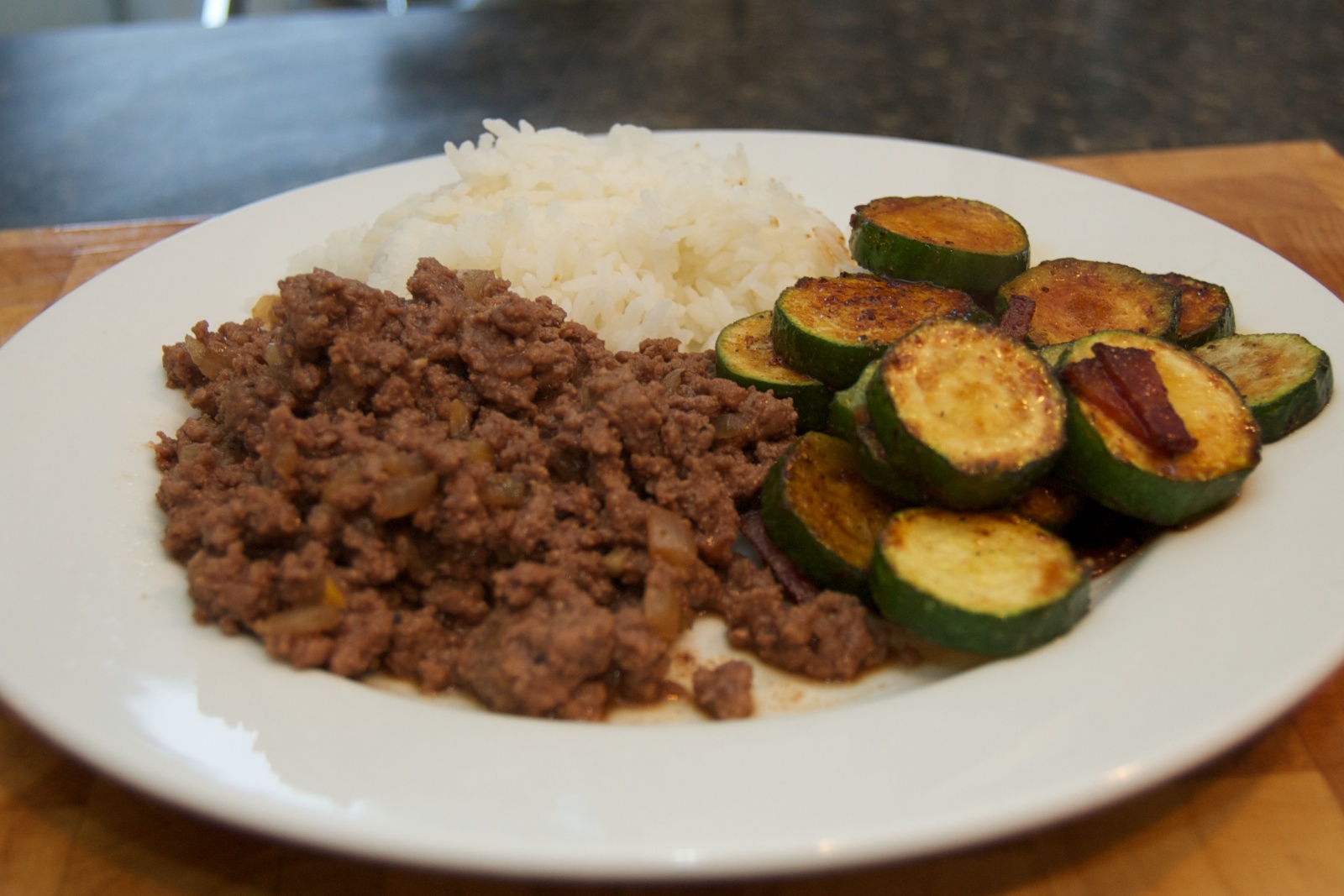 Or sautéed cabbage?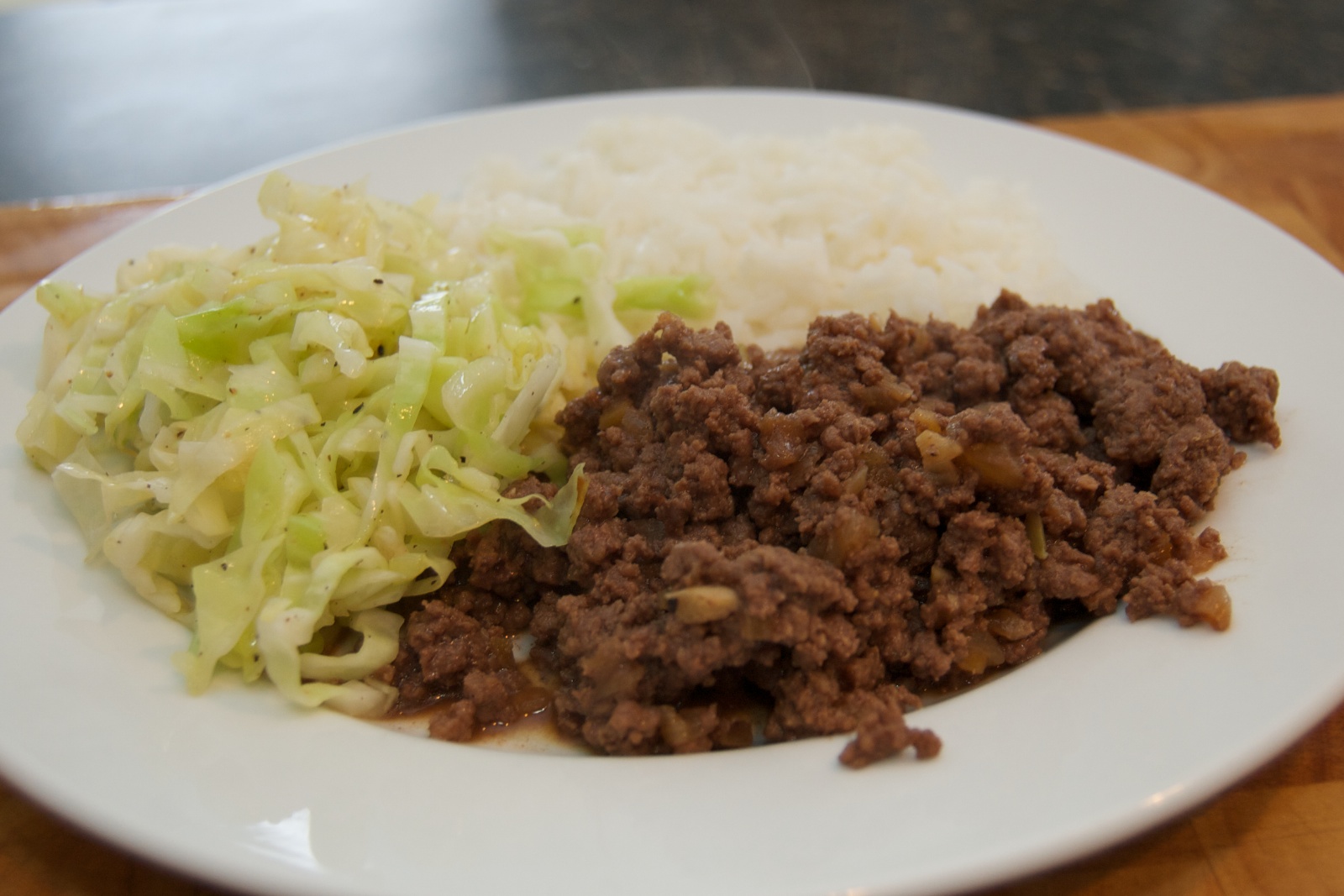 Update June 24, 2016: It's also good with spinach mixed in!