Shrimp scampi with spinach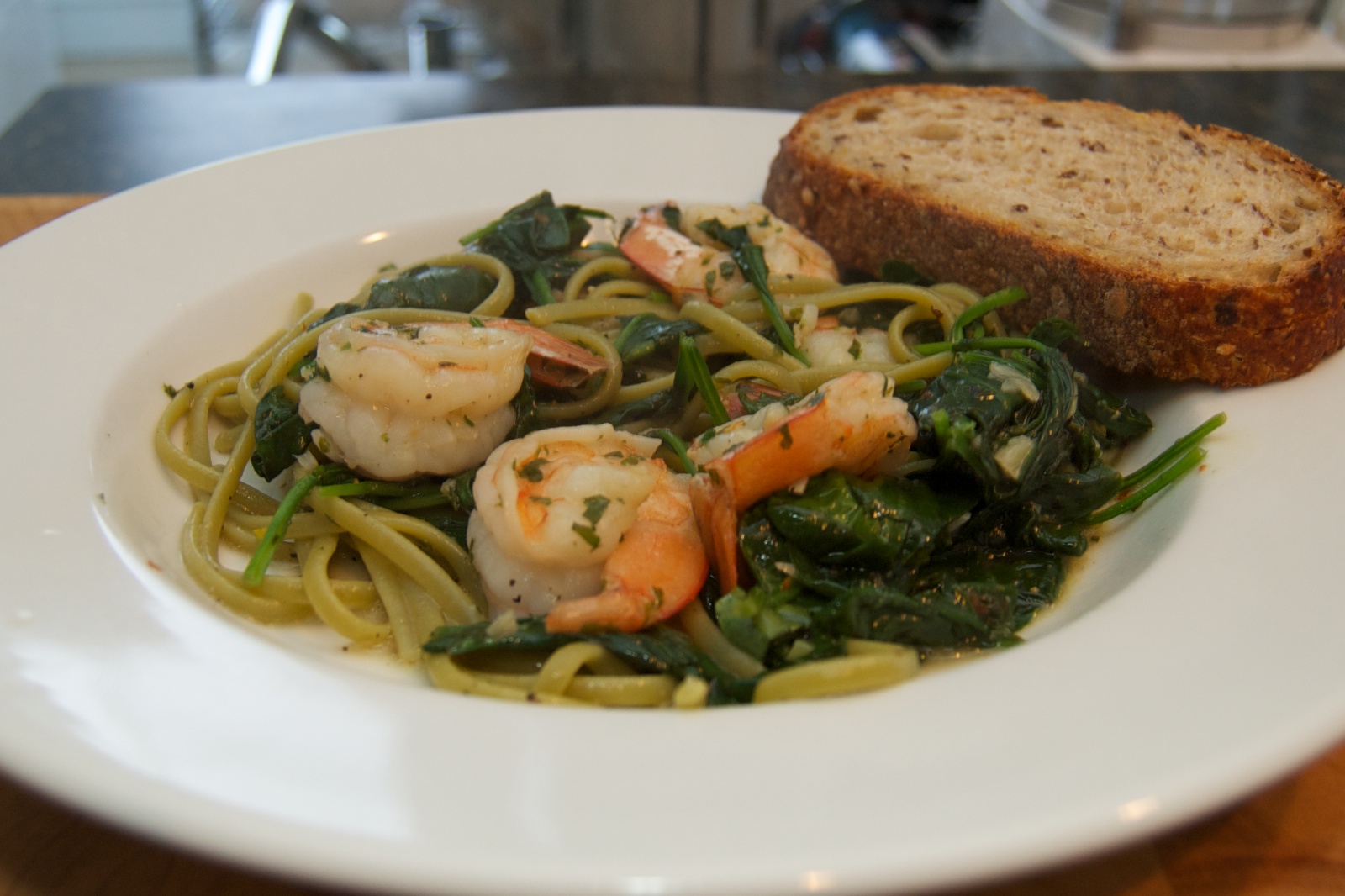 I love Shrimp scampi but it's not particularly health. Especially Shrimp scampi #1 . After a few modifications Shrimp scampi #3 was quite a bit healthier, but I decided to add a pile of spinach and it was excellent!
Serves 1. Multiply as necessary.
1.5 oz. spinach linguini
1 tbsp. butter
1 tbsp. olive oil
2 cloves garlic, minced
1 oz. white wine
4 oz. shrimp, peeled, deveined, tails removed, and diced
1/4 tsp. crushed red pepper
0.5 oz. fresh parsley, chopped (1/4 c.)
2.5 oz. fresh spinach (about 2 cups, packed)
Cook 1.5 oz. spinach linguini (or regular linguini) according to package directions.
Heat the butter and olive oil over medium heat until the butter melts. Add the garlic and cook until softened, but not burnt. Add the wine. Add the shrimp, crushed red pepper, and parsley.
Lower the heat to medium-low, cover and cook for 5 minutes. Remove the cover, add the spinach, and cook for another minute or two until the spinach is wilted.
It looks like a lot of spinach, but it will reduce!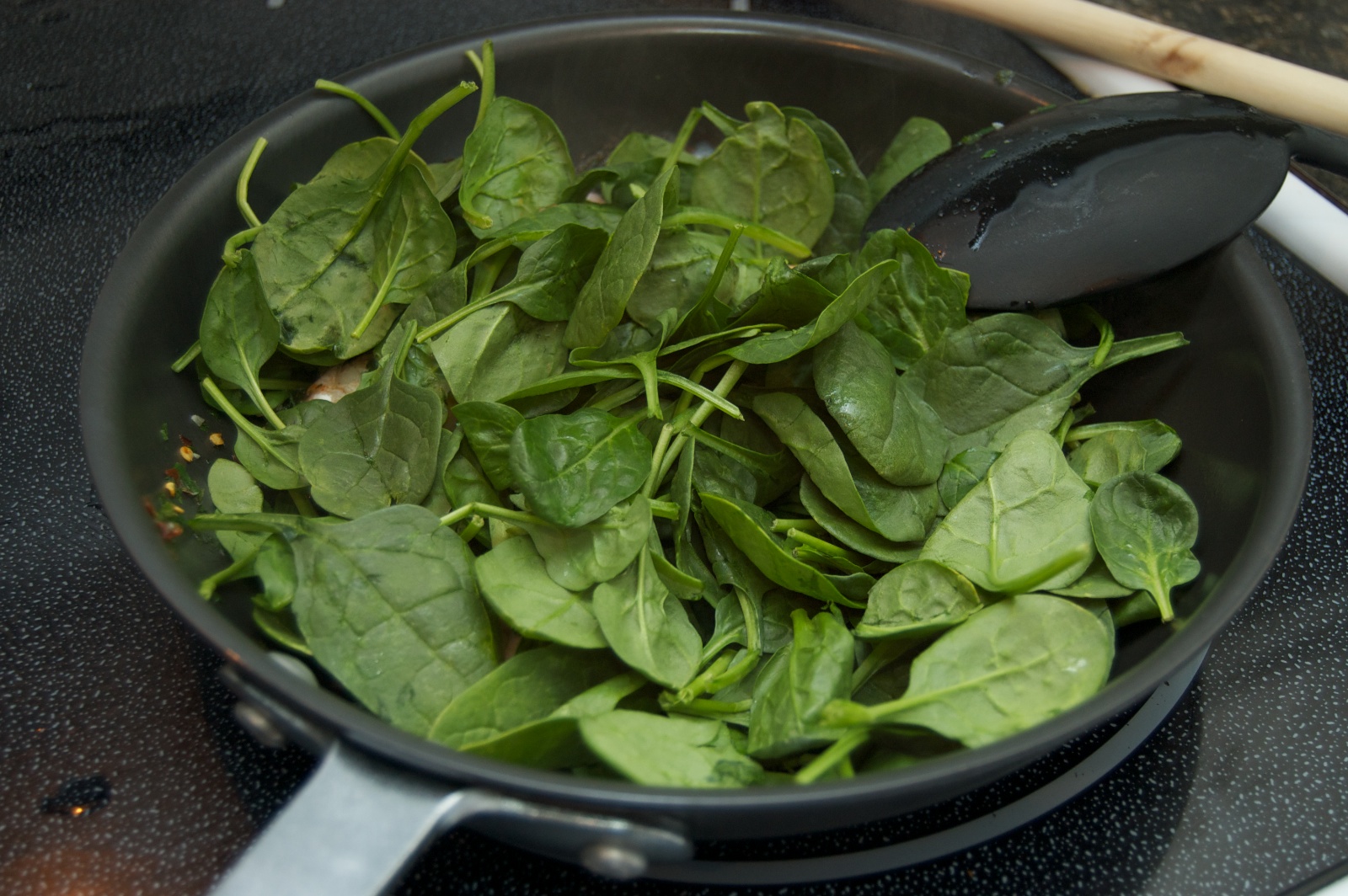 Drain the pasta and add to the sauté pan. Plate and serve with crusty bread. Pictured with a slice of Red Hen Mad River Grain whole grain bread. Served with Anton Bauer Gmörk Grüner Veltliner 2009, Austria.