What I ate: February 22, 2011
Breakfast: Manghi's cinnamon raisin French toast with bacon at Coffee Corner.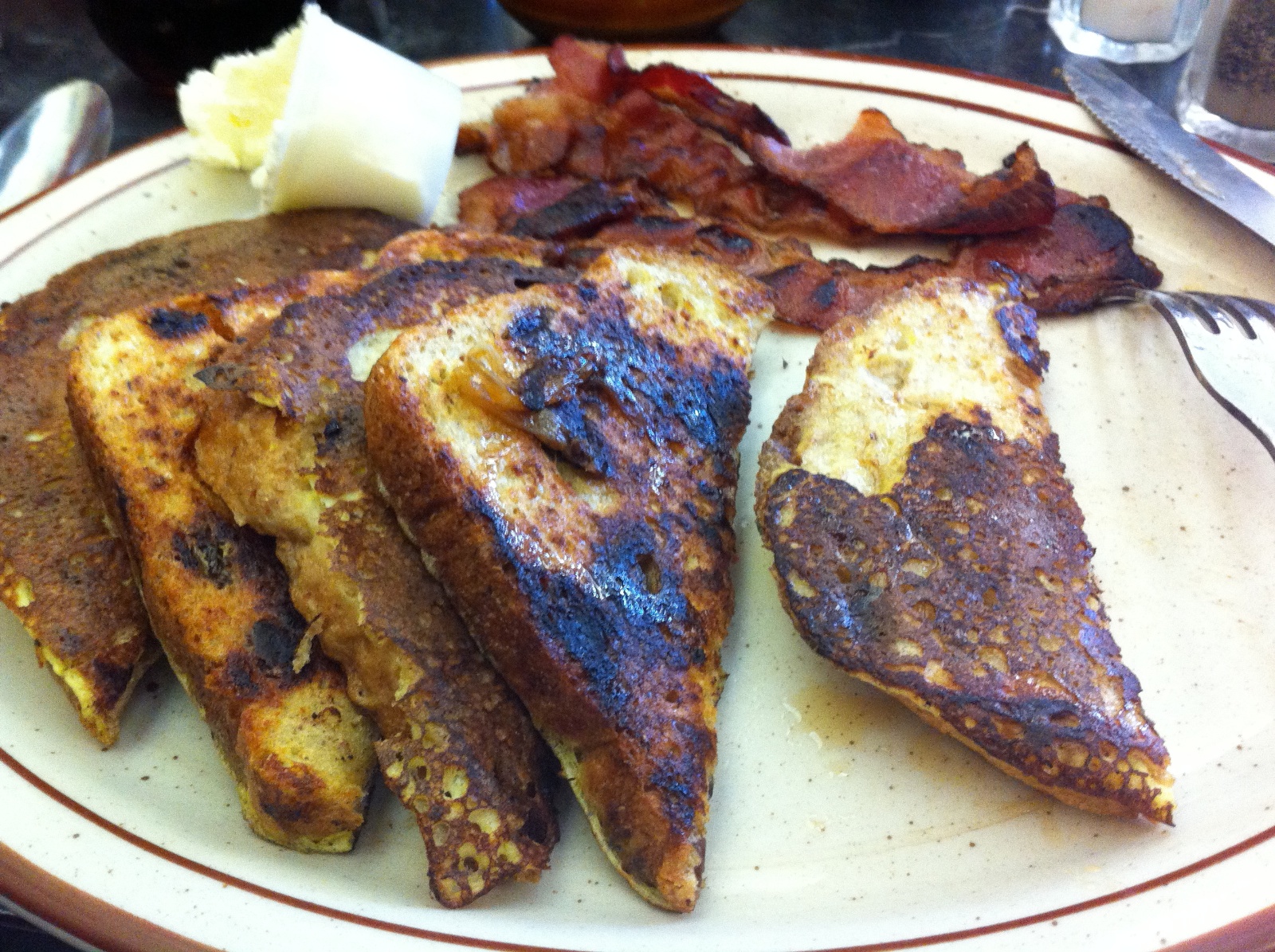 A bunch of cheese samples at the Cabot Cheese factory.
Dinner: Some cheese plate ( Jasper Hill Bayley Hazen Blue and Von Trapp Oma ). And the rabbit at Hen of the Wood .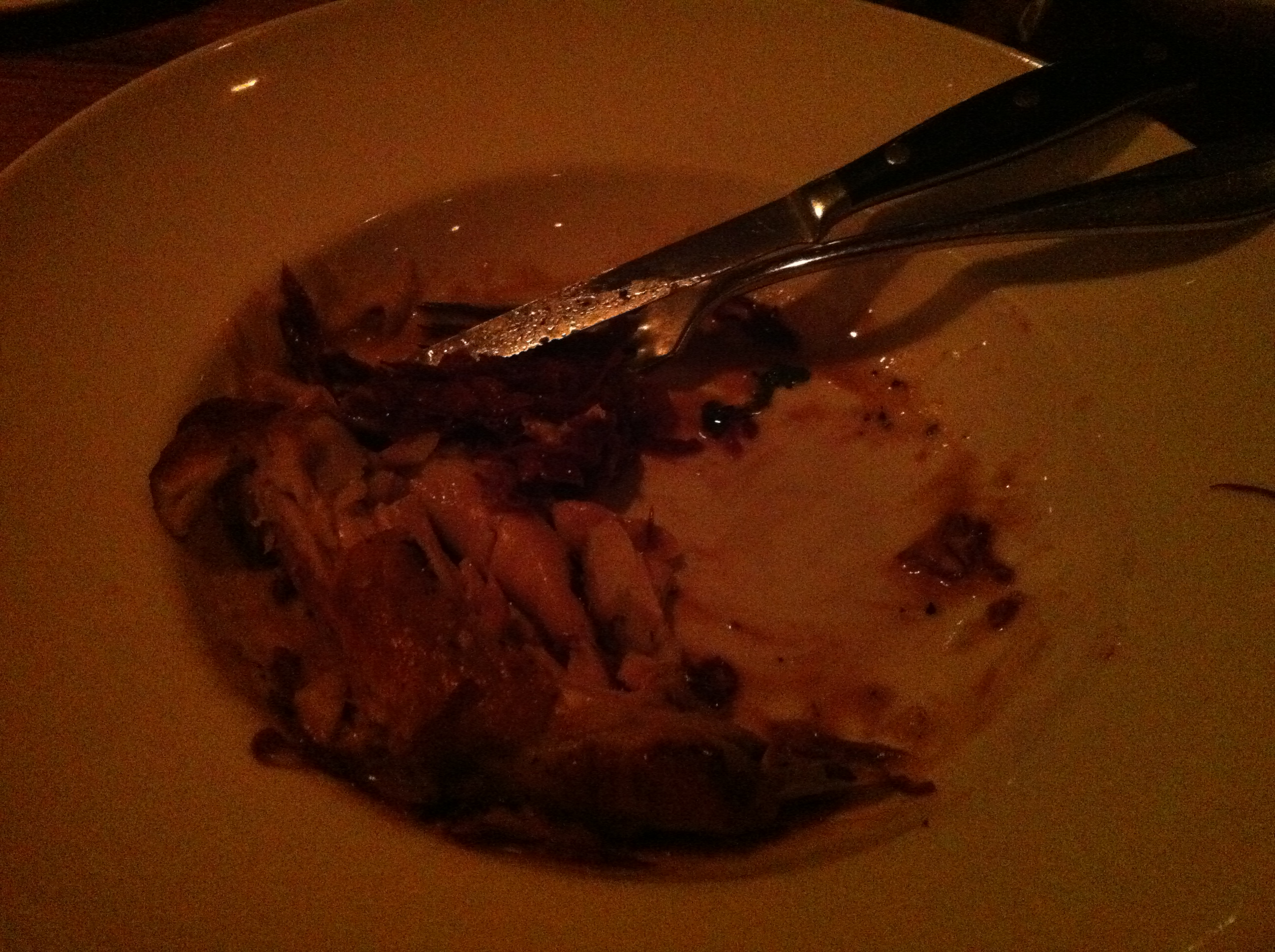 And the brownie with praline ice cream dessert.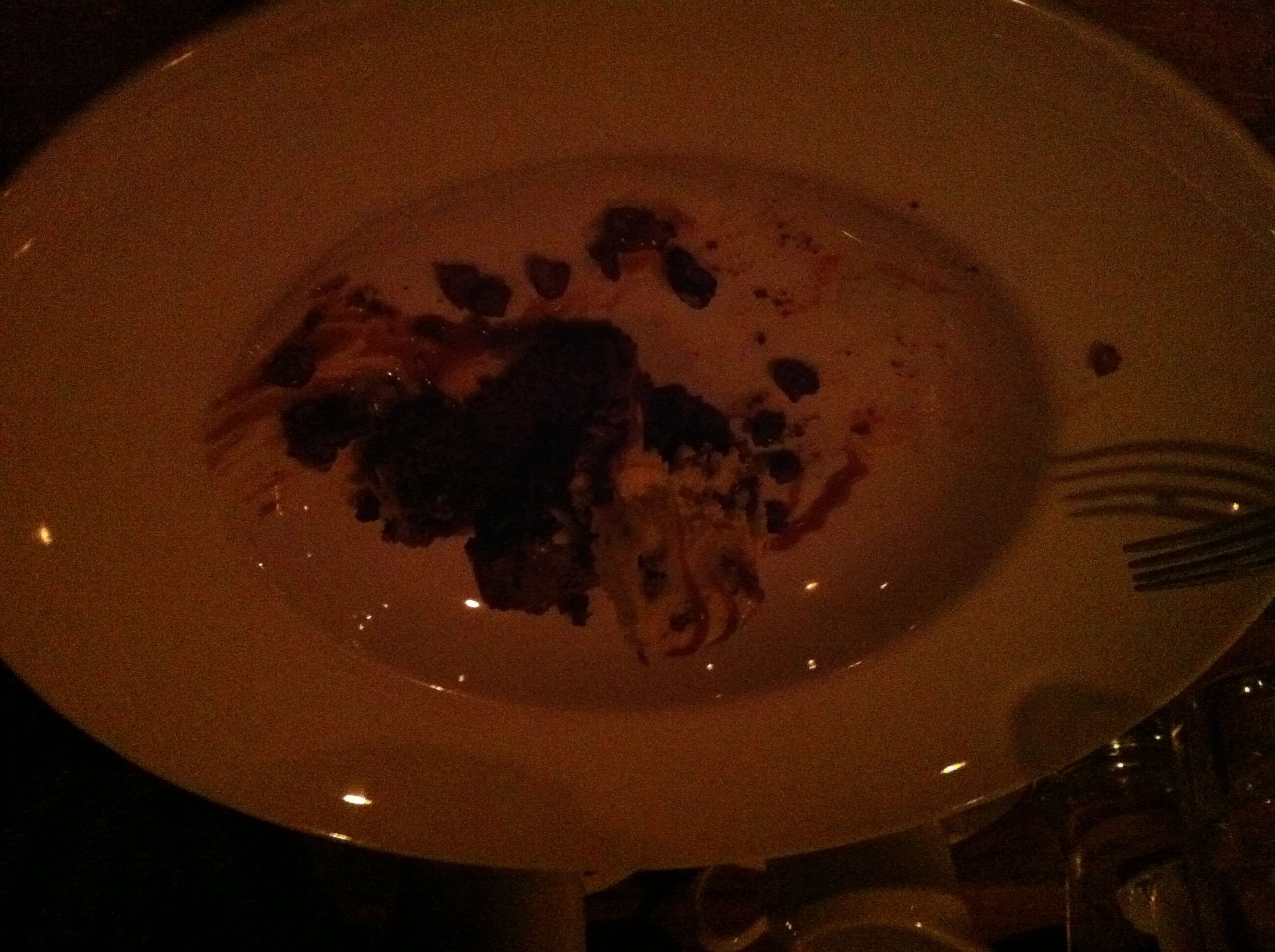 Weight at beginning of the day: 112.6 lbs. Weight at the beginning of the next day: 113.0 lbs.