What I ate: February 23, 2011
Breakfast: Sausage, egg and cheese English muffin at Wayside.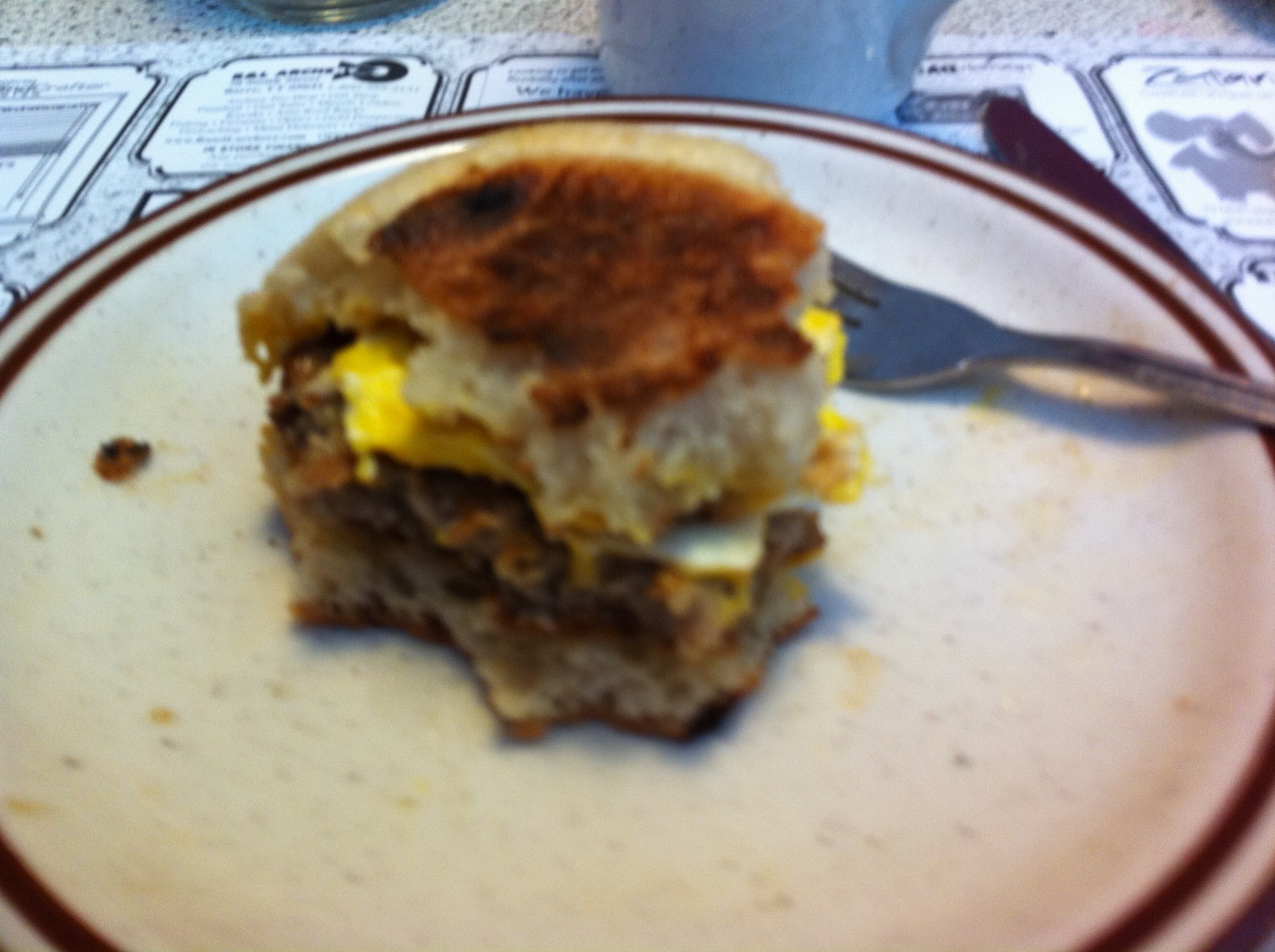 Lunch: Mussels with bacon and braised fennel at Bolton Valley.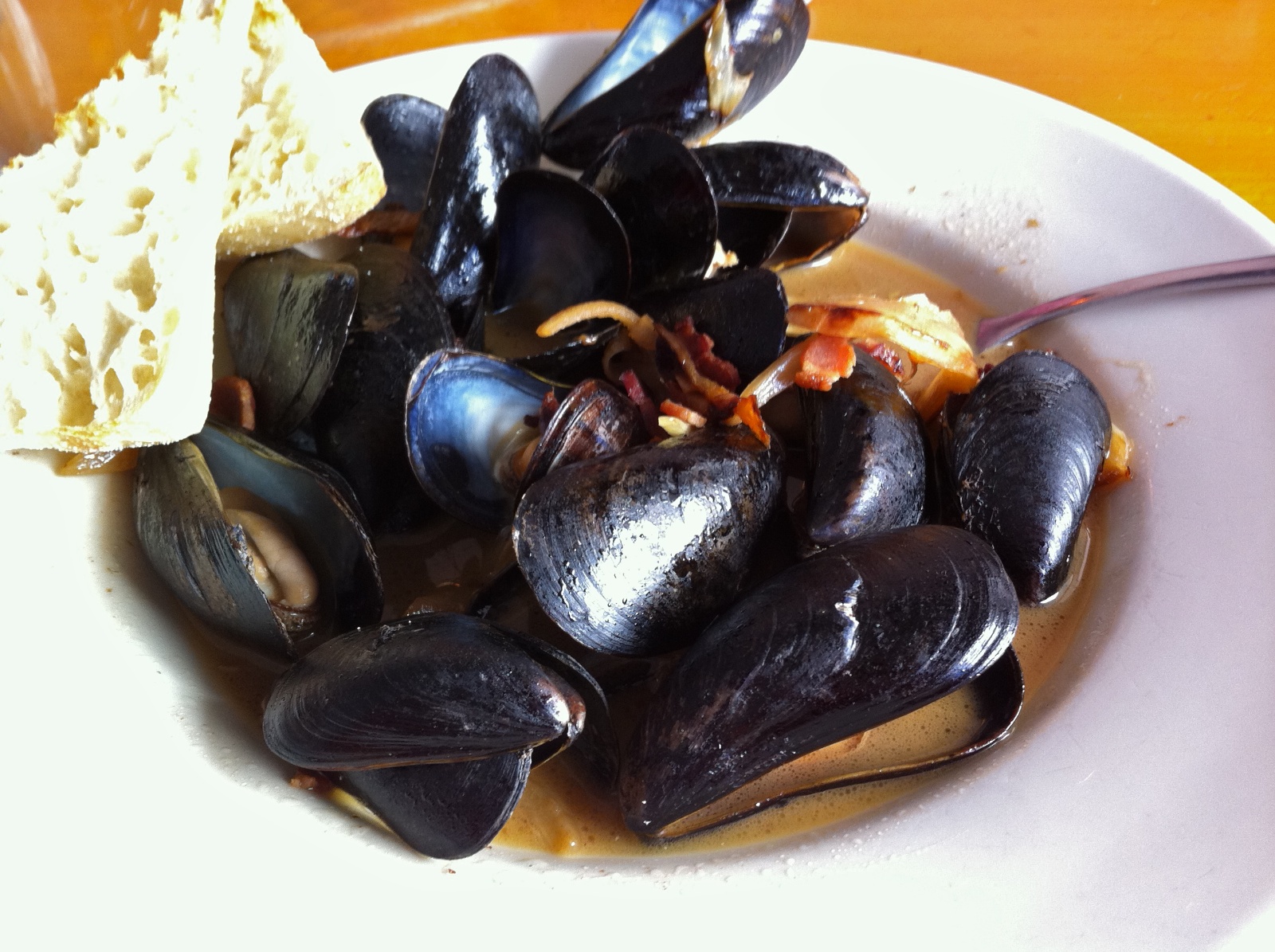 Dinner: Half of a personal carcass pizza (meatball, pepperoni, sausage and mushroom) at Positive Pie 2.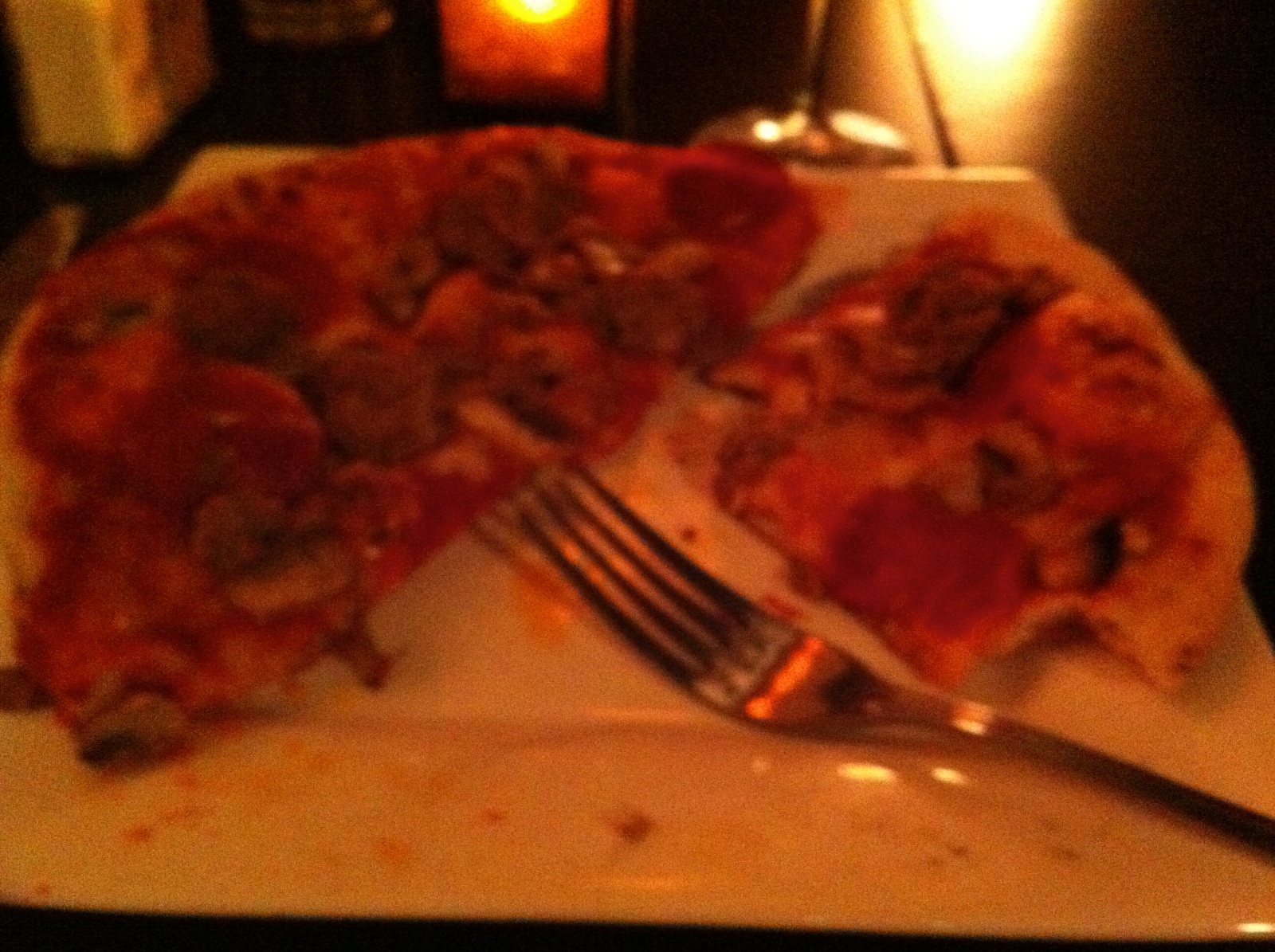 Weight at beginning of the day: 113.0 lbs. Weight at the beginning of the next day: 113.0 lbs.