What I ate: February 24, 2011
Breakfast: Ham over easy crêpe at Skinny Pancake . That ham, egg and cheese, inside a crêpe.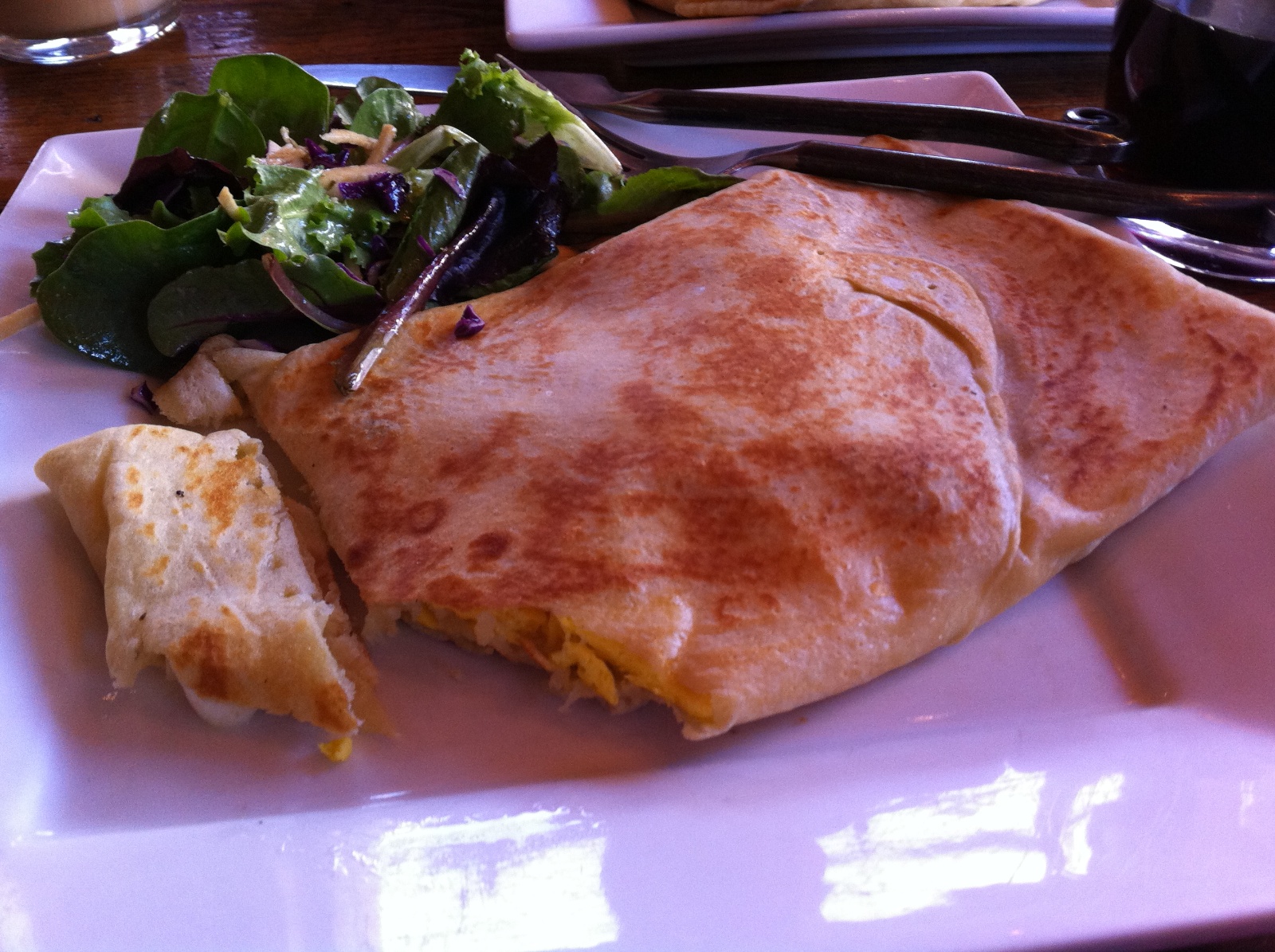 Lunch: Spinach salad with red onions, toasted pine nuts and feta cheese at Bolton Valley.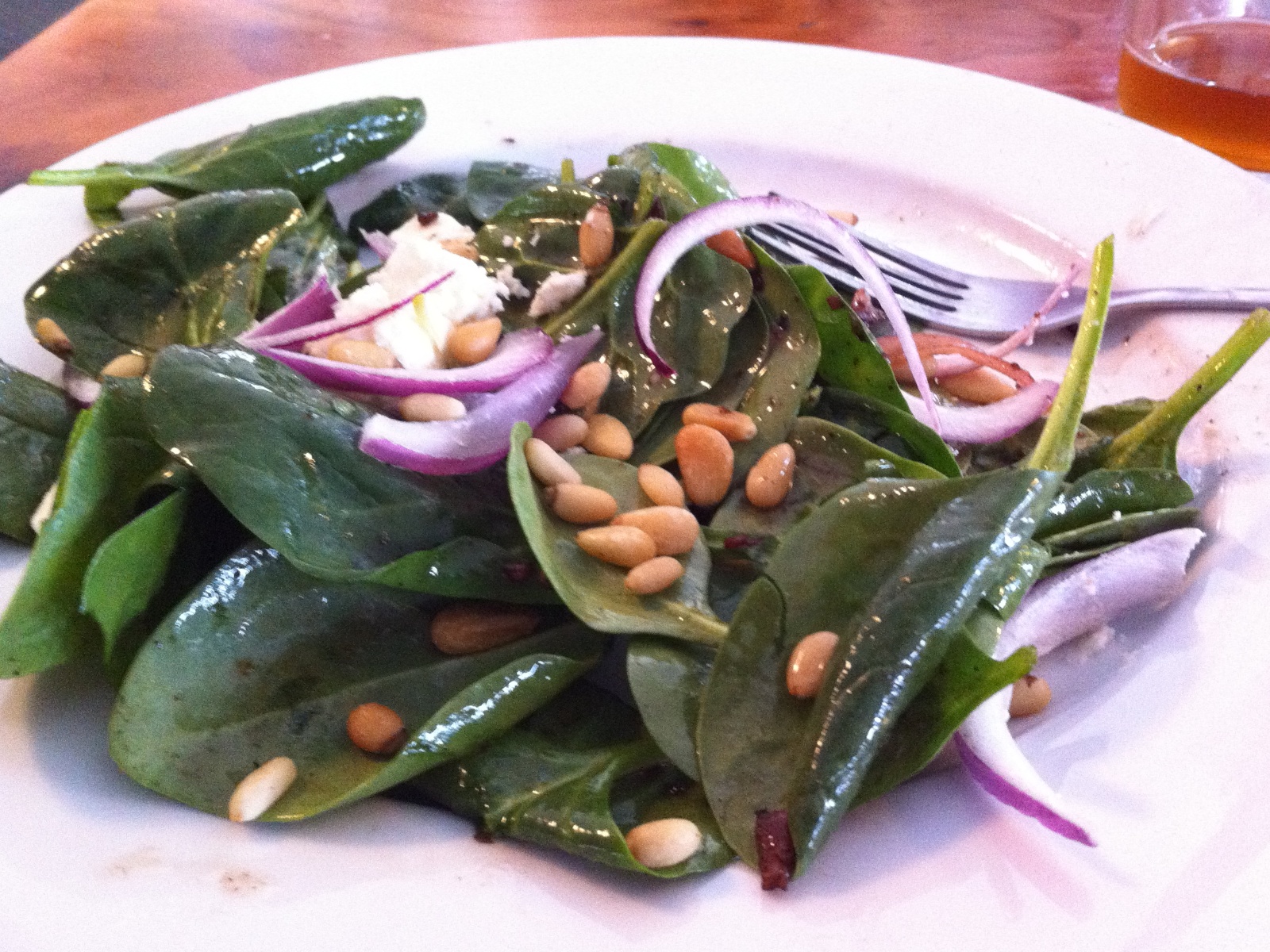 Dinner: Porterhouse steak, baked potato, broccolini, squash, beets and a side salad at J. Morgan's steakhouse .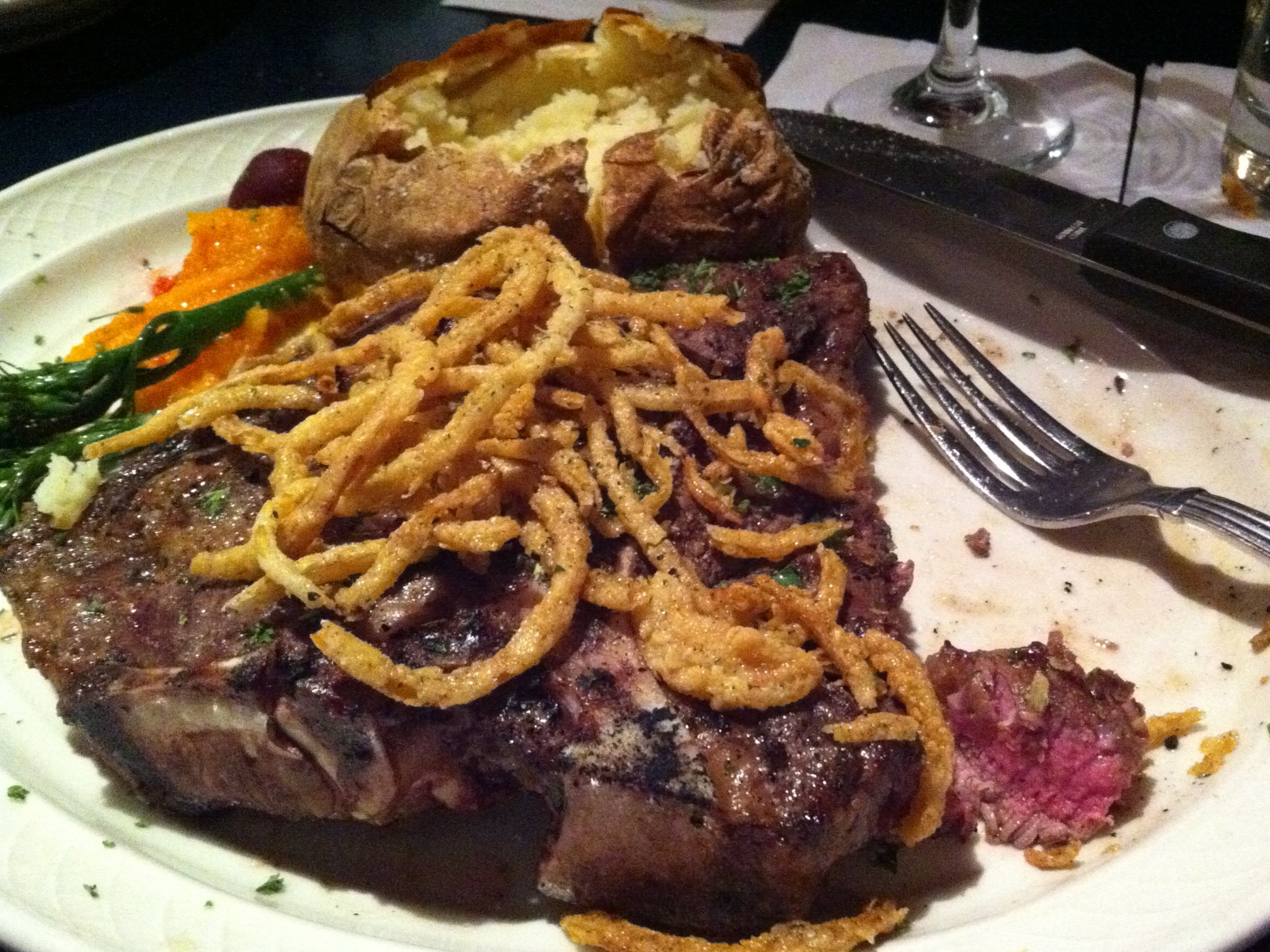 Weight at beginning of the day: 113.0 lbs. Weight at the beginning of the next day: 113.8 lbs.