What I ate: February 5, 2011
Breakfast: 1 organic scrambled egg, 2 small slices of homemade 9-grain bread toast with Earth Balance spread and 3 slices of Vermont Smoke and Cure bacon .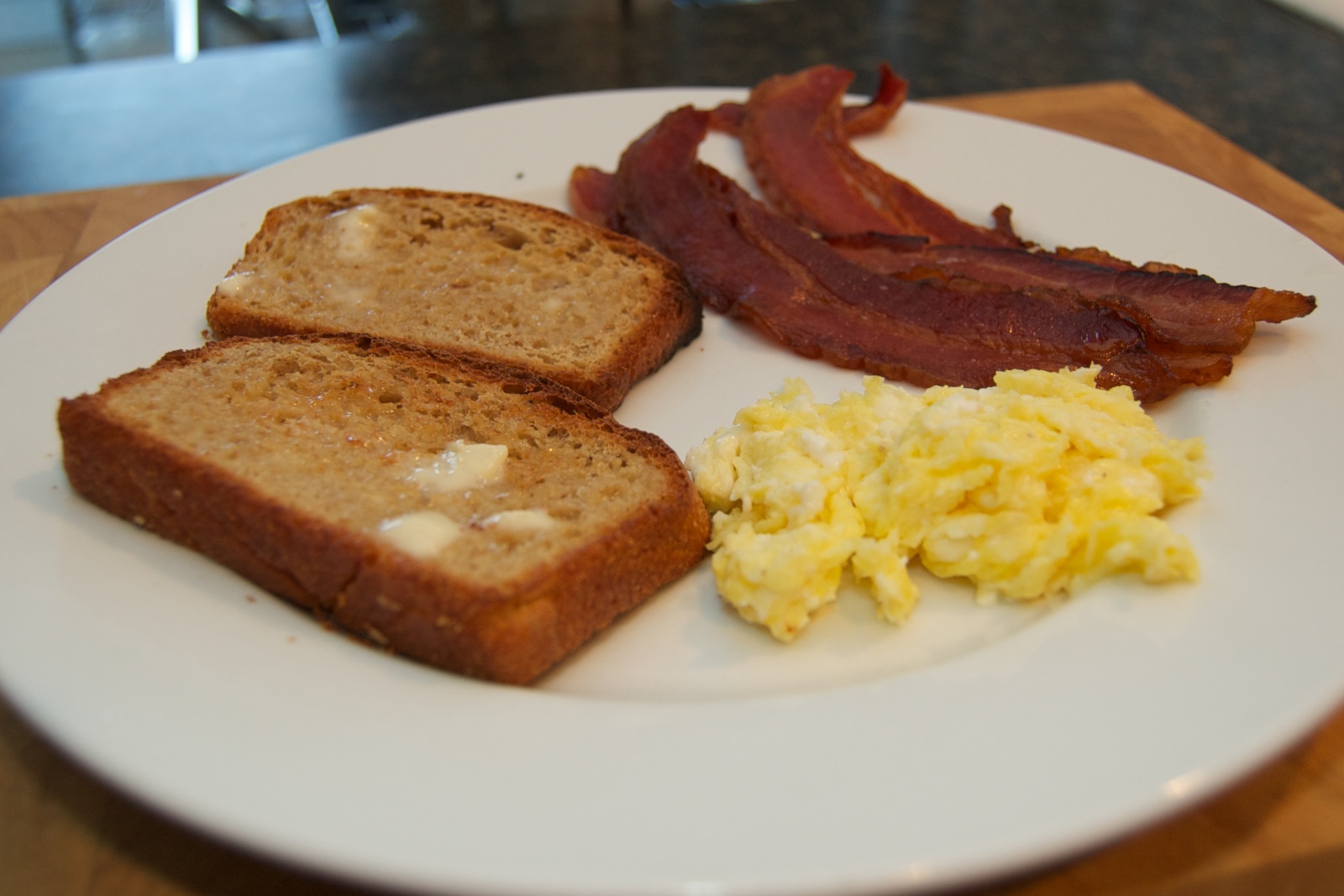 Lunch: 2.8 oz. grilled chicken Caesar salad with Romaine lettuce and Drew's Caesar dressing and a very small amount of freshly grated Parmigiano Reggiano cheese. And a homemade whole wheat and oat roll with Vermont Butter and Cheese company cultured butter.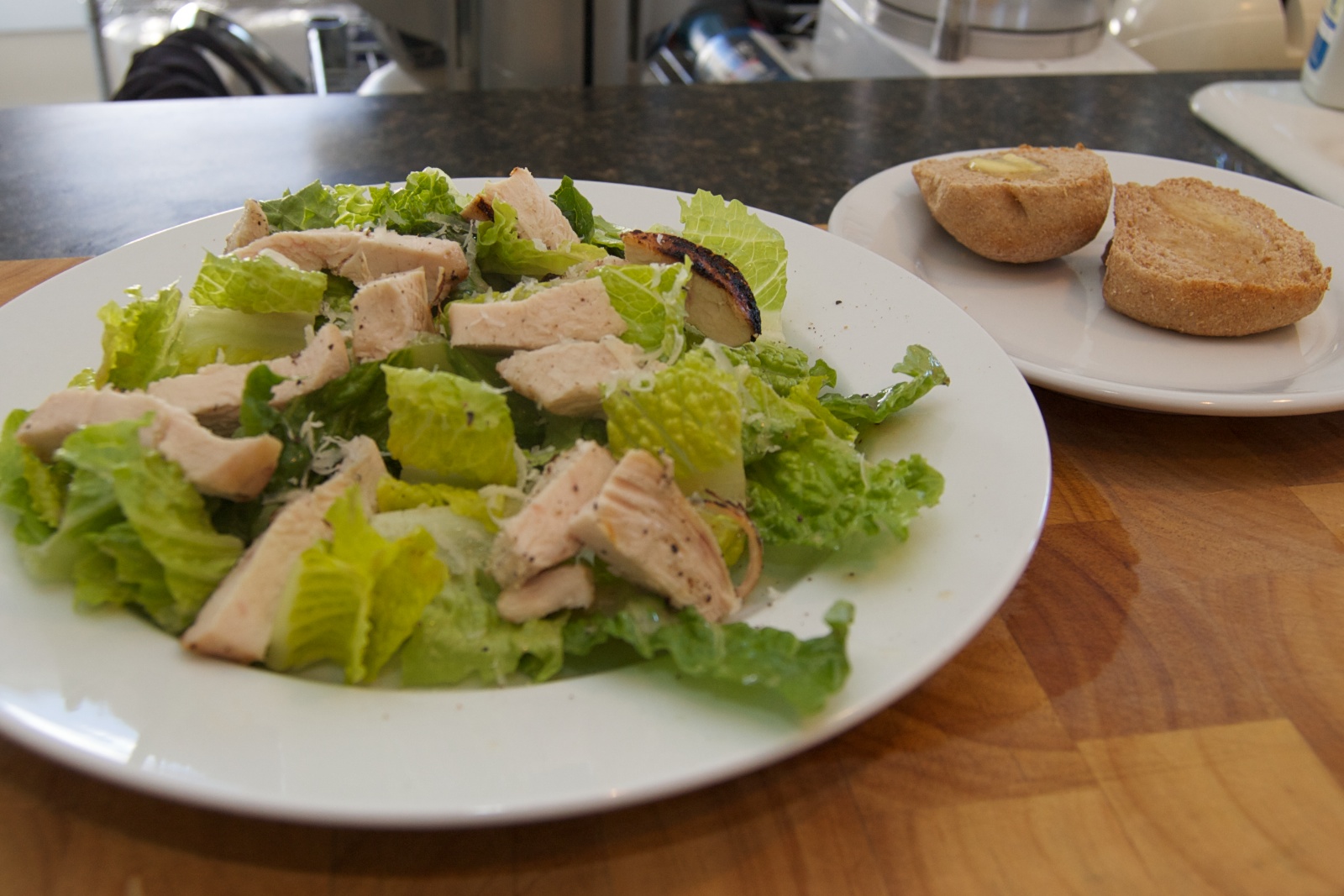 Dinner: Beef, bean sprout and scallion stir-fry. There's also a little spinach in there, because I had some left over after portioning a package of it for spinach salads. And rice. 2.8 oz. beef.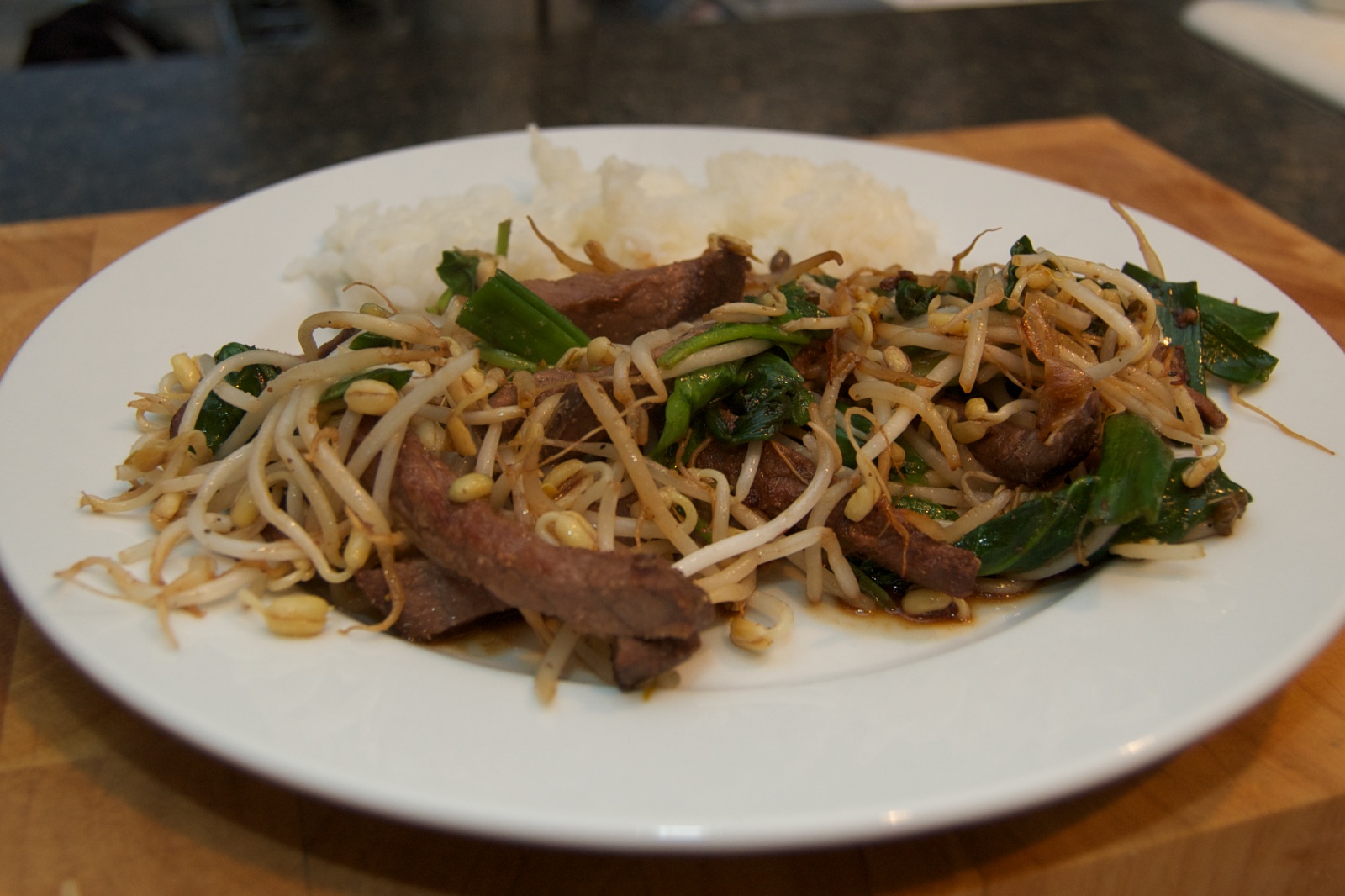 And 2 glasses of Alamos malbec, Argentina 2008.
Dessert: 1 square of Lake Champlain dark chocolate raspberry truffle.
Snack:
Weight at beginning of the day: 111.0 lbs. Weight at the beginning of the next day: 111.0 lbs.