Chicken fingers, Buffalo 'wings' and poppers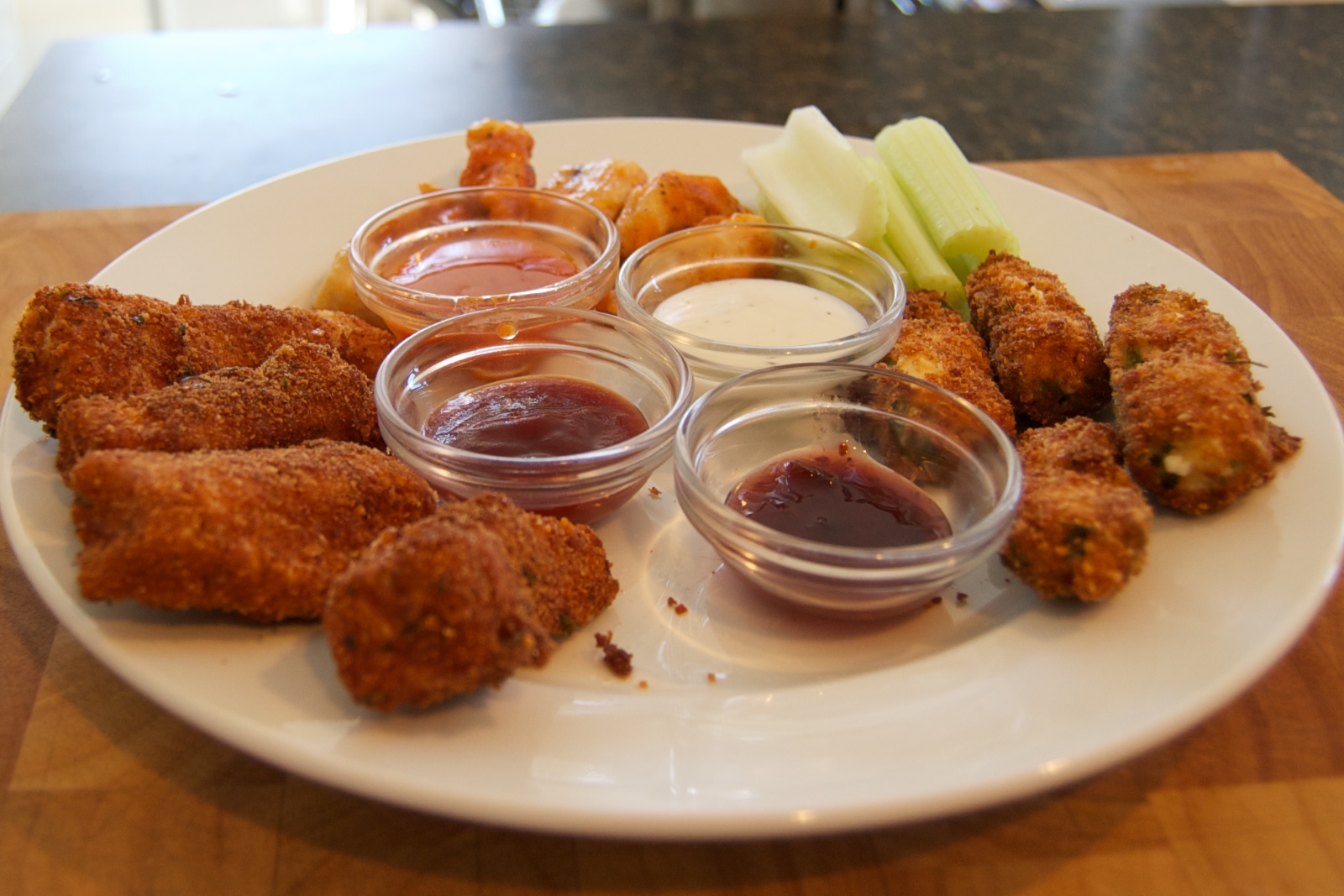 Okay, it's a big plate of fried food. Not one of my healthier meals, but very tasty!
The sauces are: Buffalo wing sauce, Blue cheese dressing, barbecue and raspberry chipotle.
Prepare a serving of jalapeño poppers . I used two jalapeños, 0.7 oz. cream cheese, half of a shallot, and a clove of garlic in my serving of poppers.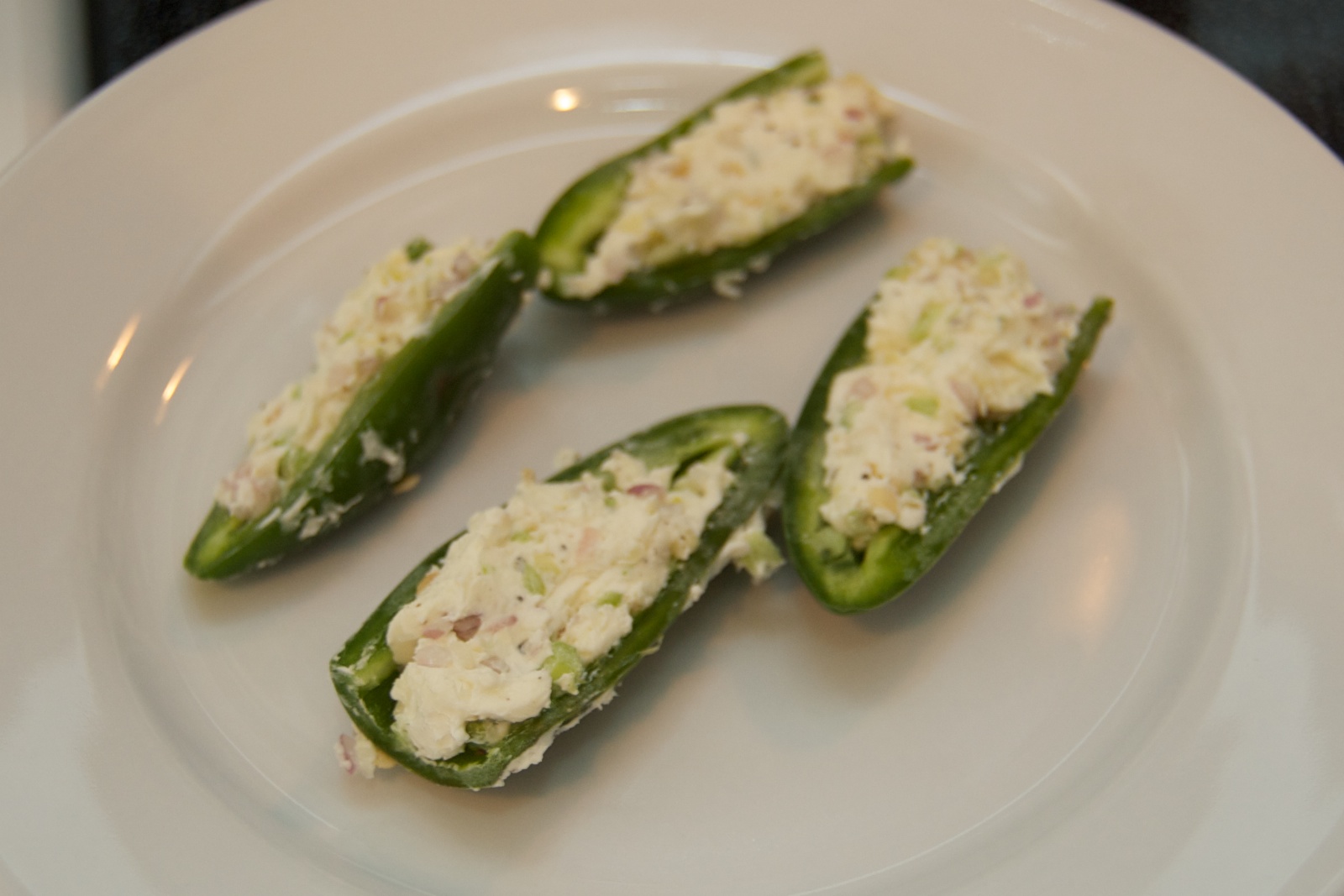 Dredge the filled jalapeños in flour, egg, then seasoned breadcrumbs. You'll also use the same breading for the chicken.
There's 6.0 oz. of chicken breast, before cooking, per serving.
Cut it into small pieces, some finger/nugget shaped (left) and some a little smaller for my boneless Buffalo 'wings' (right).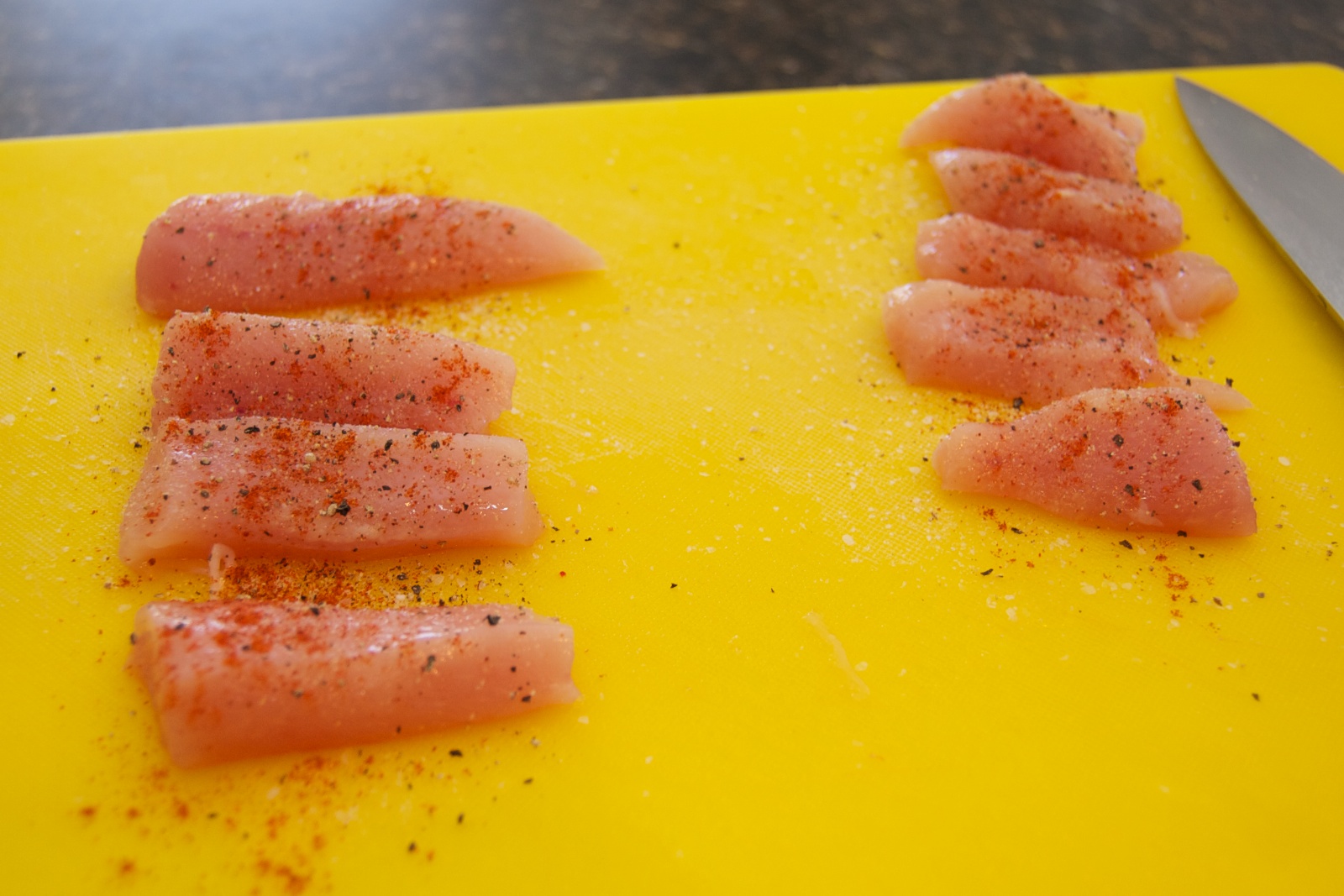 Season with salt, pepper, granulated garlic and cayenne pepper.
Dredge in flour.
Set aside the 'wings;' they only get up to the flour.
Dip the floured chicken fingers in the egg then in seasoned breadcrumbs.
Heat the deep fryer to 360°F.
Cook the poppers for about a minute.
Cook the fingers and wings for about 2 minutes if they're small like the ones above, or a little longer if they're bigger.
For the Buffalo wing sauce I used 0.5 oz. (1 tbsp.) butter, melted, with 0.8 oz. Frank's hot sauce. Soak the fried 'wings' in the sauce for a minute before serving.
Serve with celery. I often make this meal with French fries instead of jalapeño poppers , as well.