Chocolate chip cookies #2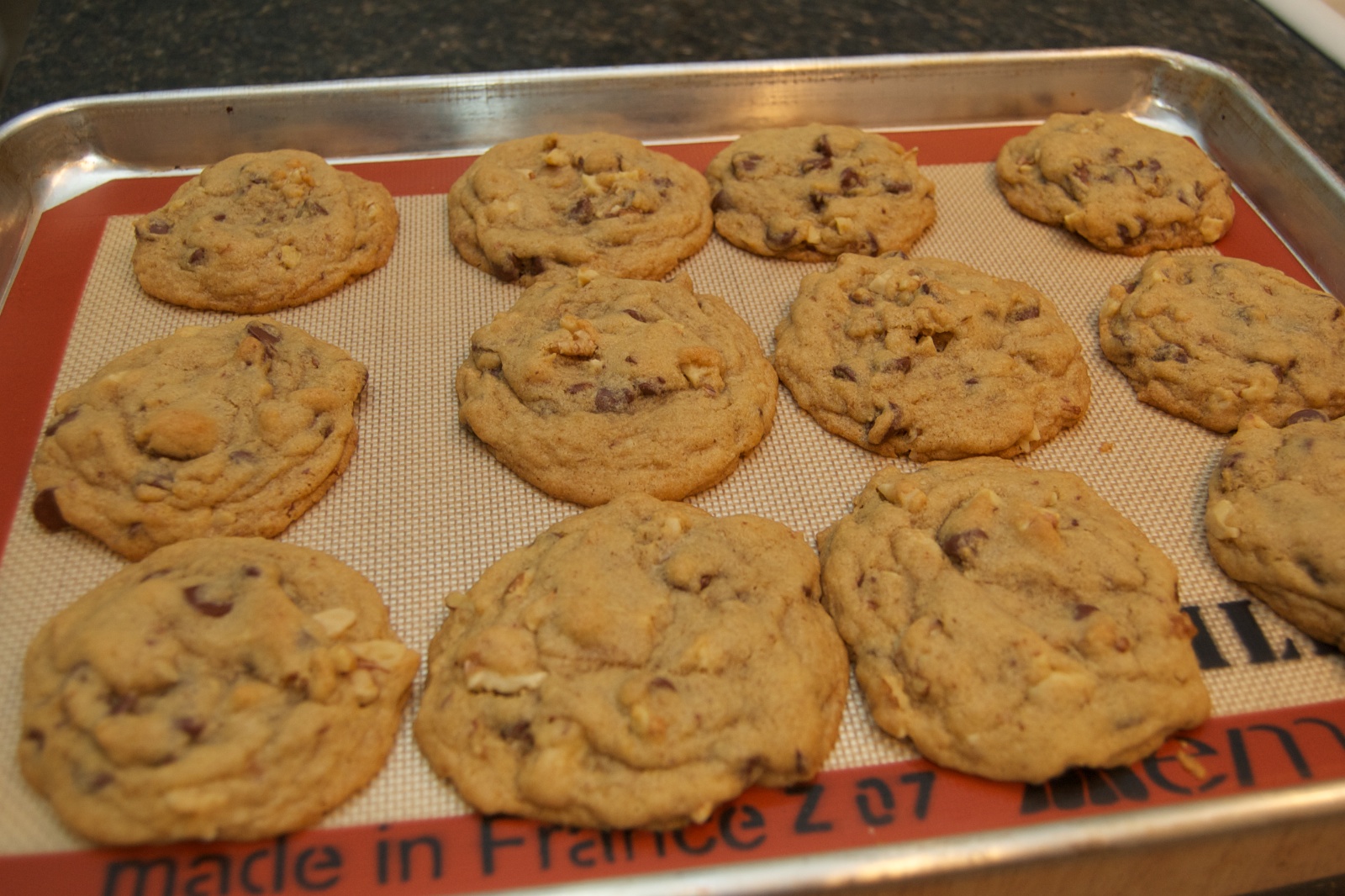 I almost never crave sweet foods; I'm not sure what's going on here. But in any case, I was in the mood for a chocolate chip cookie so I had to bake one. Or a dozen.
In the past I'd use the Nestlé Toll House recipe, but I thought I'd try something else. This one looked good.
My recipe is for 1 dozen cookies, converted to weighed measure. Multiply as necessary.
4 oz. butter, softened (1/2 cup, or 1 stick) 3.6 oz. granulated (white) sugar (1/2 cup) 3.2 oz. brown sugar (1/2 cup, packed)
1.9 oz. egg (1 large) 0.130 oz. vanilla extract (1 tsp.)
7.5 oz. all-purpose flour (1 1/2 cups) 0.100 oz. baking soda (1/2 tsp.) 0.035 oz. salt (1/4 tsp)
5.6 oz. semi-sweet chocolate chips (1 cup) 2.0 oz. chopped walnuts (1/2 cup)
Cream together the butter, granulated sugar and brown sugar. Add the egg and vanilla extract.
Mix together the dry ingredients (flour, baking soda and salt) and mix into the batter.
Add the chocolate chips and walnuts.
The original recipe said 10 minutes at 350°F, but I cooked mine on a silpat on a shiny aluminum sheet pan and it took 15 minutes.
It's partly the function of using a silpat and a shiny pan, but these turned out thick and chewy. And they were quite delicious.