Chicken soup with soba noodles and spinach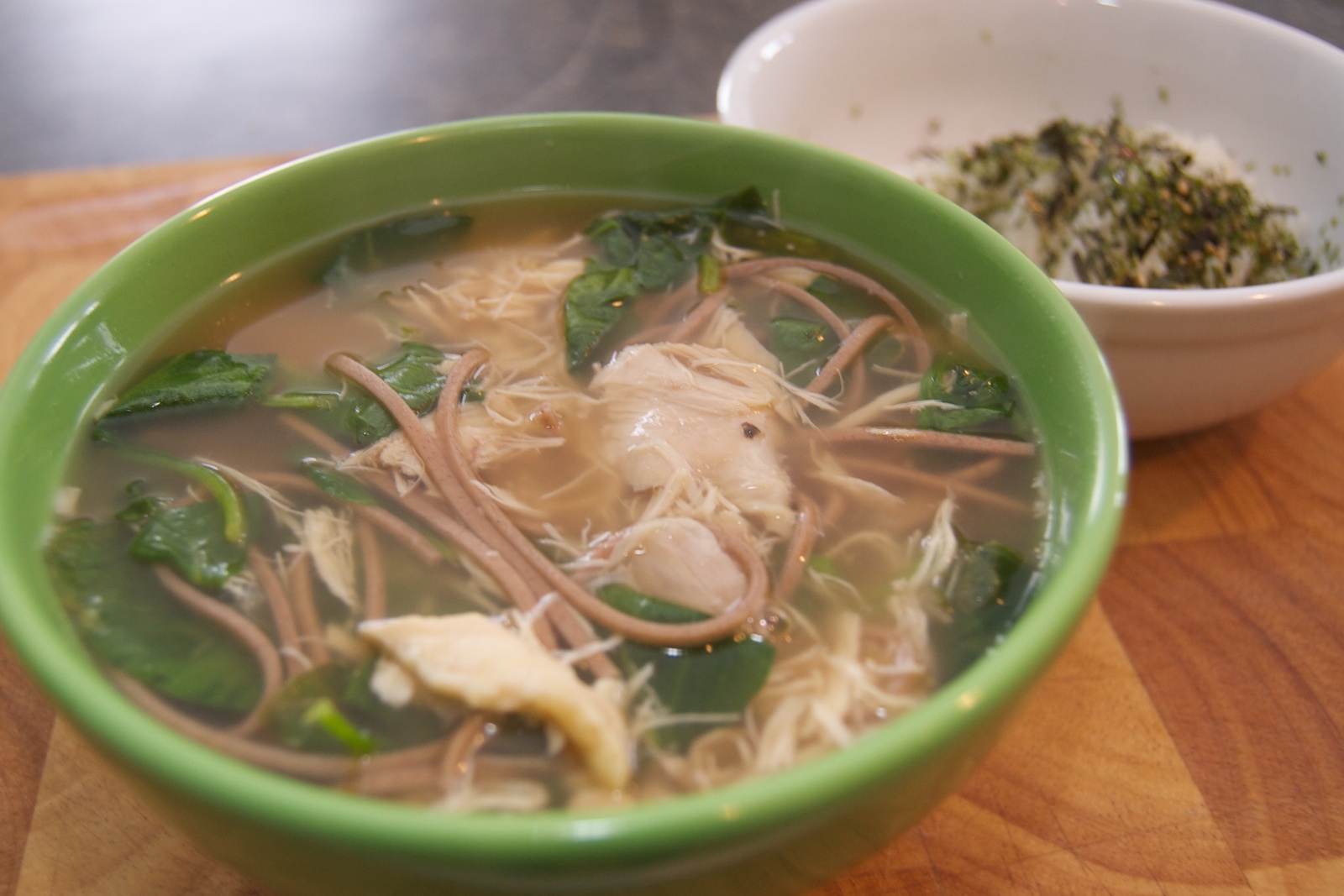 My lunch today was a big bowl of Japanese-style chicken soup. Very delicious and healthy.
It all starts when I roast a whole chicken; I then use the carcass of the chicken to make packages of plain chicken stock , and usually enough bits of chicken come off to make one serving of chicken soup. I vacuum seal and freeze these for when I'm in the mood for soup.
There's about 16 fluid oz. of broth and chicken bits one serving. Heat to a boil and add soba noodles. Lower the heat slightly so it's gently boiling. Cook according to package directions; mine took 6 minutes. I used 1.0 oz. soba (Japanese buckwheat) noodles for the single serving.
About a minute before the noodles are done, add a cup or two of fresh spinach.
Season with soy sauce and freshly ground pepper. Note that the chicken stock as I prepared it above didn't have salt added yet, however.
I served it with rice with furikake. There are many kinds of furikake; this is nori komi which mostly consists of black seaweed (nori) and sesame seeds.