Spicy sesame beef (pork or shrimp) with snow peas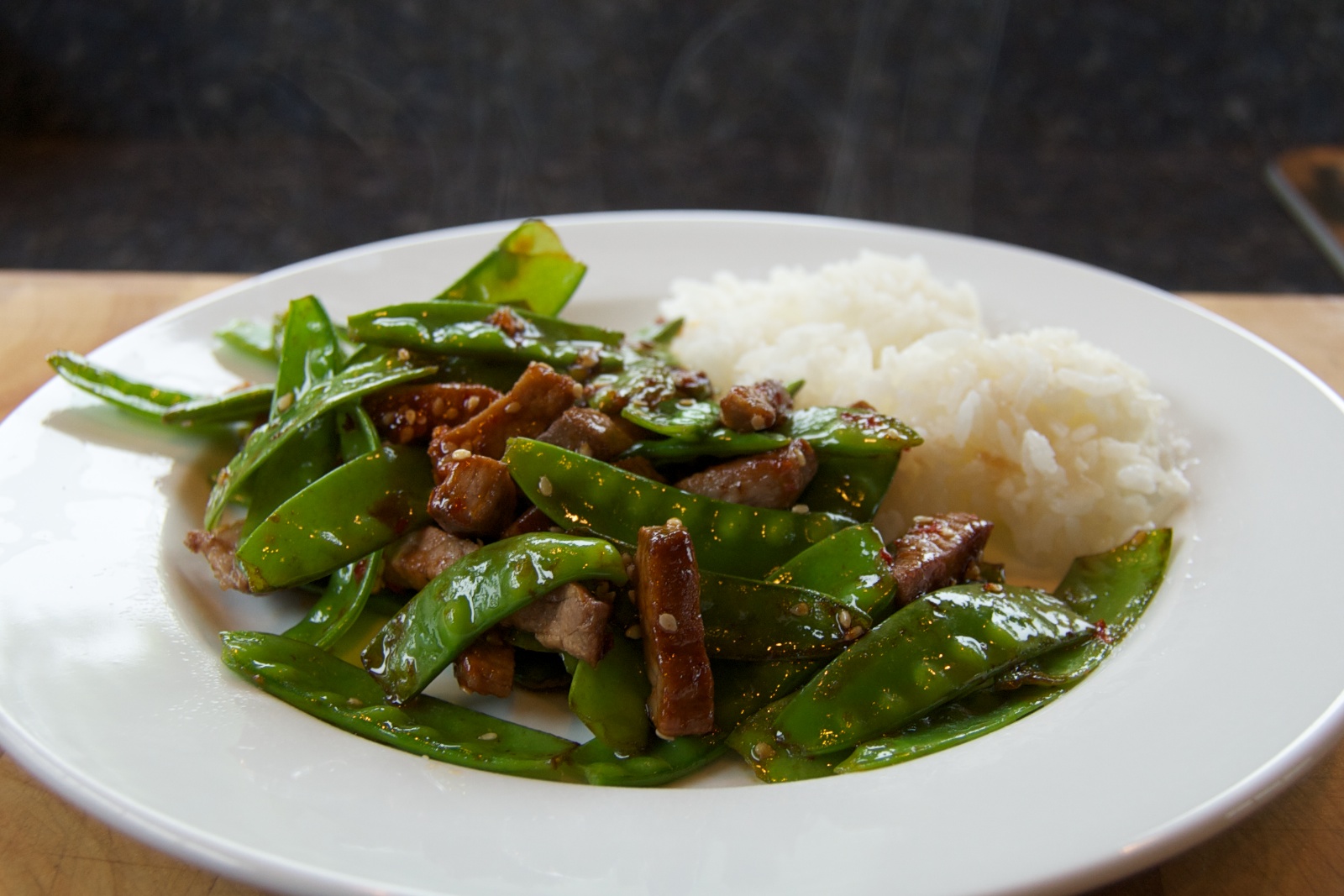 I threw this dish together for lunch and it was quite tasty!
String and snap the ends off the snow peas.
Heat toasted sesame oil over medium-high heat.
Add the snow peas and cook for a few minutes.
Add 3.2 oz. of pre-cooked, sliced beef. I used eye of round roast which is inexpensive and works really well in stir-fries. I cook it in the sous vide, chill it, then slice, vacuum seal and freeze it.
Reduce the heat. Add hot pepper sesame oil, chili garlic sauce, soy sauce, and a handful of sesame seeds.
That's it!
This dish also works really well with about 3.6 oz. of shrimp, peeled, deveined, tail removed, and diced. I forgot the sesame seeds when I made this plate, but it would normally have them, too. The IQF (individually quick frozen) cleaned, cooked shrimp are great for this. Just defrost in cold water for 15 minutes, remove the tail, dice and that's it.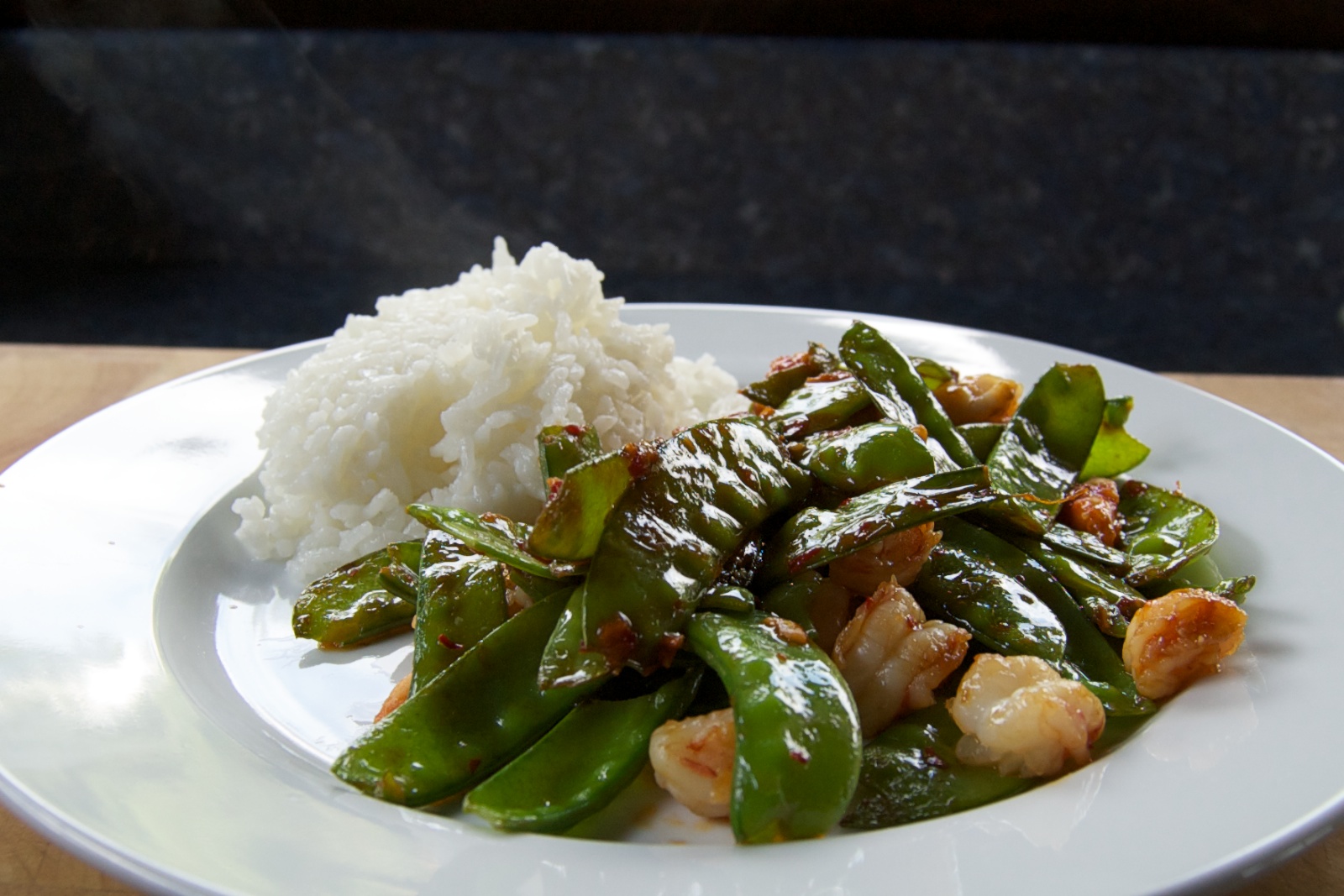 Or pork. With 3.2 oz. pre-cooked and frozen pork.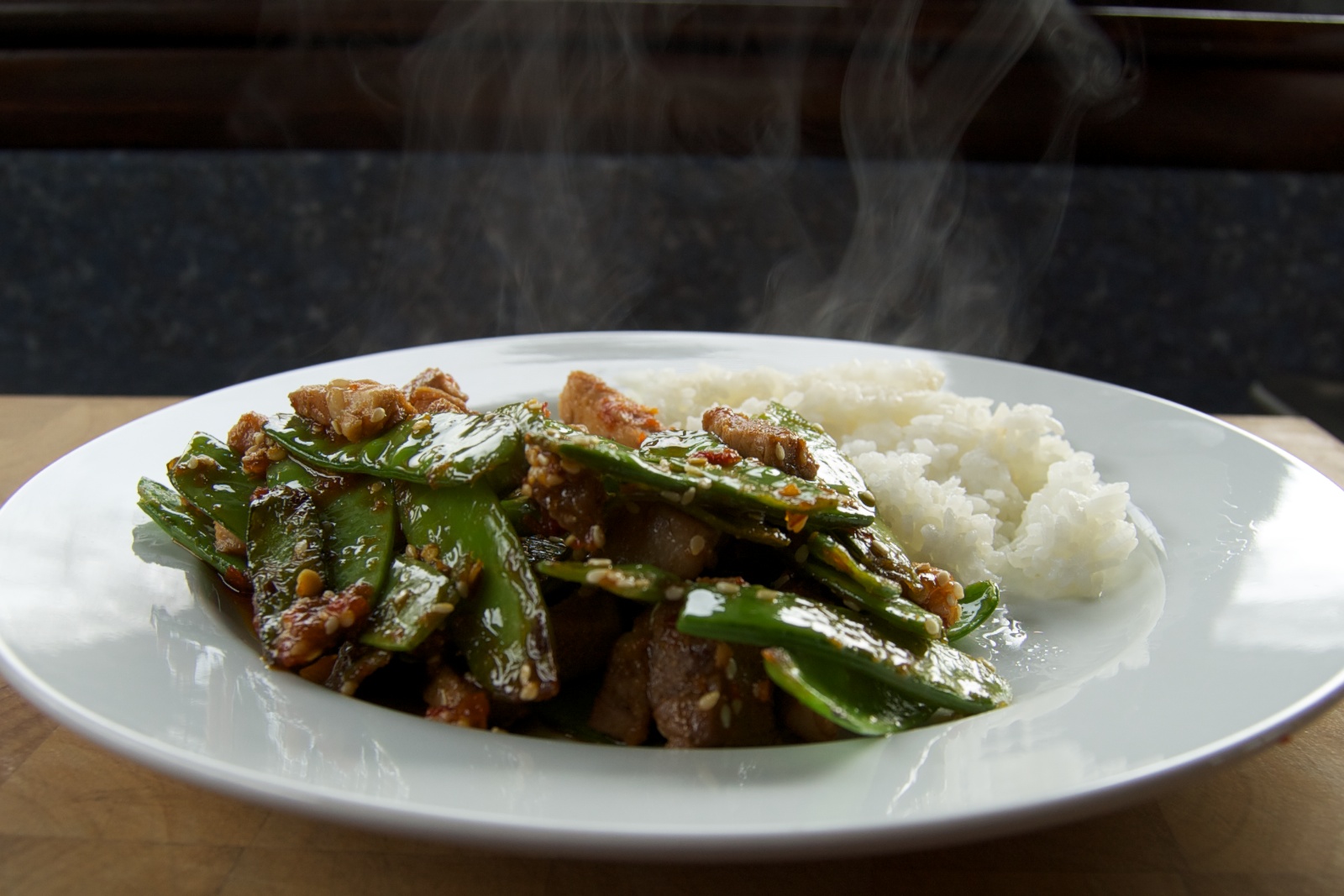 This is also good with sugar snap peas, though I prefer it with snow peas.