Gin and tonics
It's a beautiful sunny summer day… a great day for a gin and tonic!
But not just any gin and tonic. I got an email from kegworks about their line of premium tonic waters . Premium tonic water? How did I not know about this?
They're prepared with real quinine and agave instead of artificial flavor and high fructose corn syrup. And they're much lower in calories without resorting to artificial sweeteners. What's not to love?
I got the sampler pack and set up my gin and tonic testing station: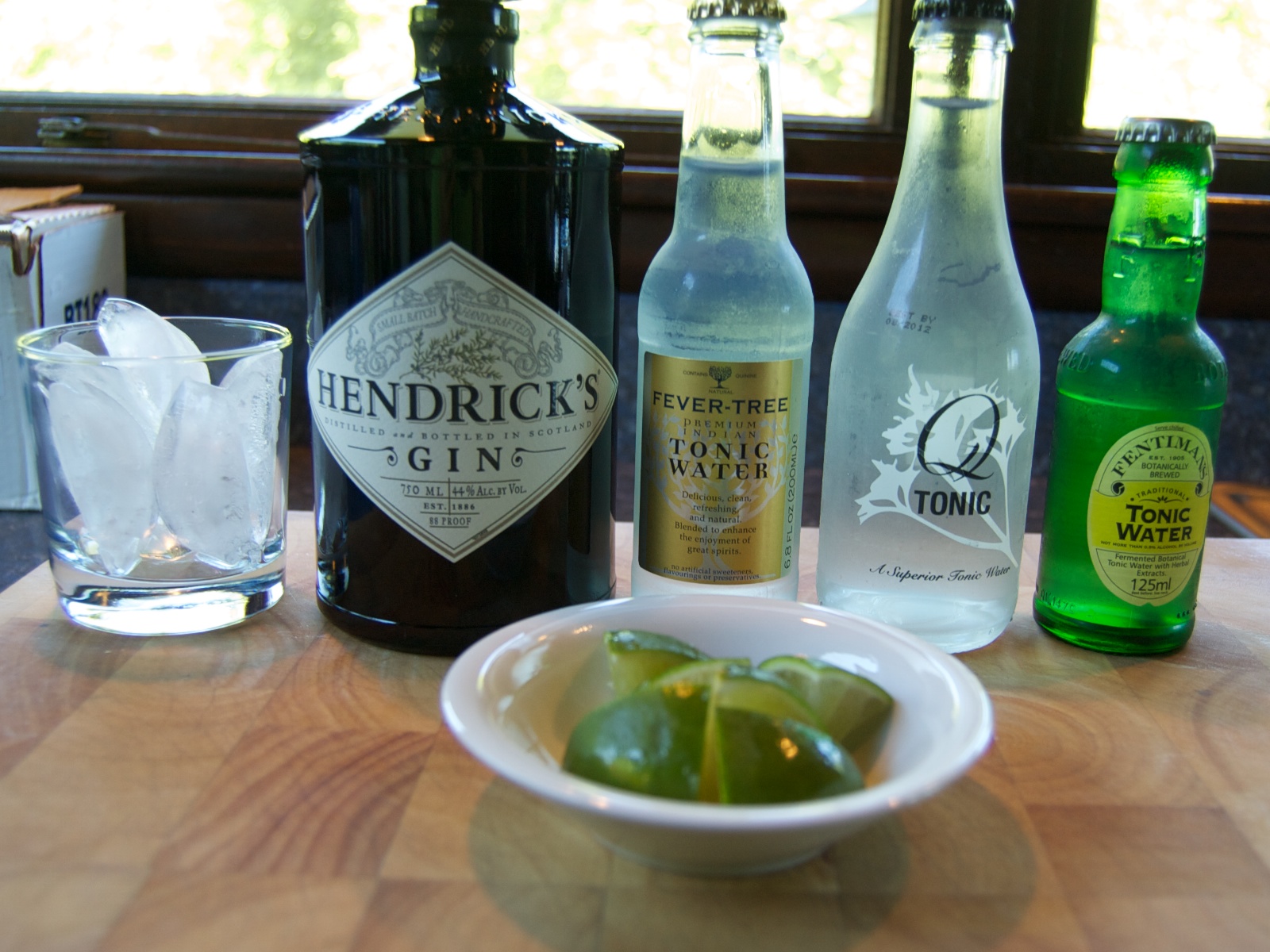 Here's the first one. And it is indeed delicious. I'm not going back to Schweppes!