What I ate: July 13, 2011
Breakfast: Sausage, egg, and cheese on a Barowski's whole wheat English muffin . With homemade sausage , Cabot cheddar cheese and one organic egg.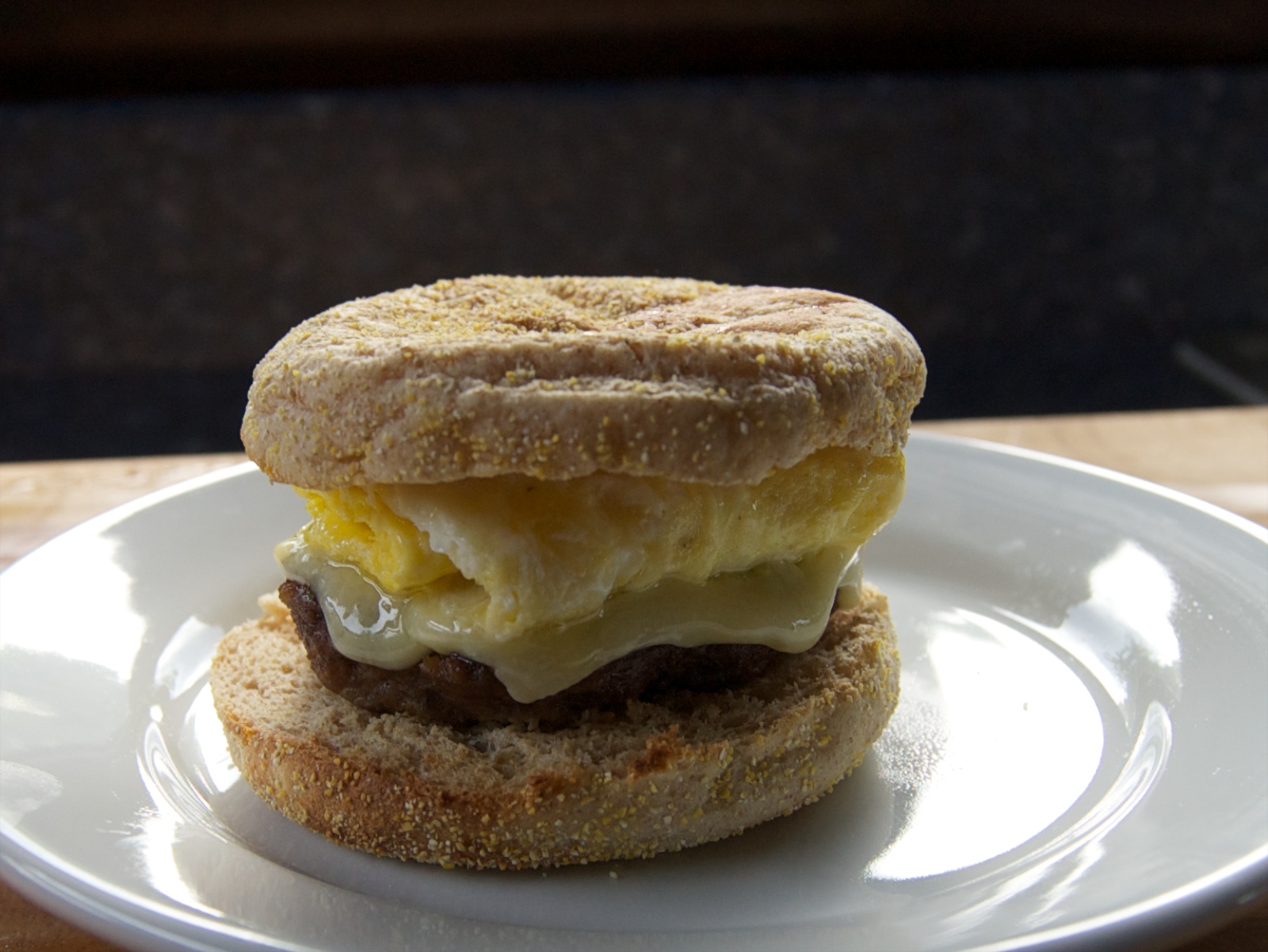 Snack: Three thin pieces of baguette with chevre.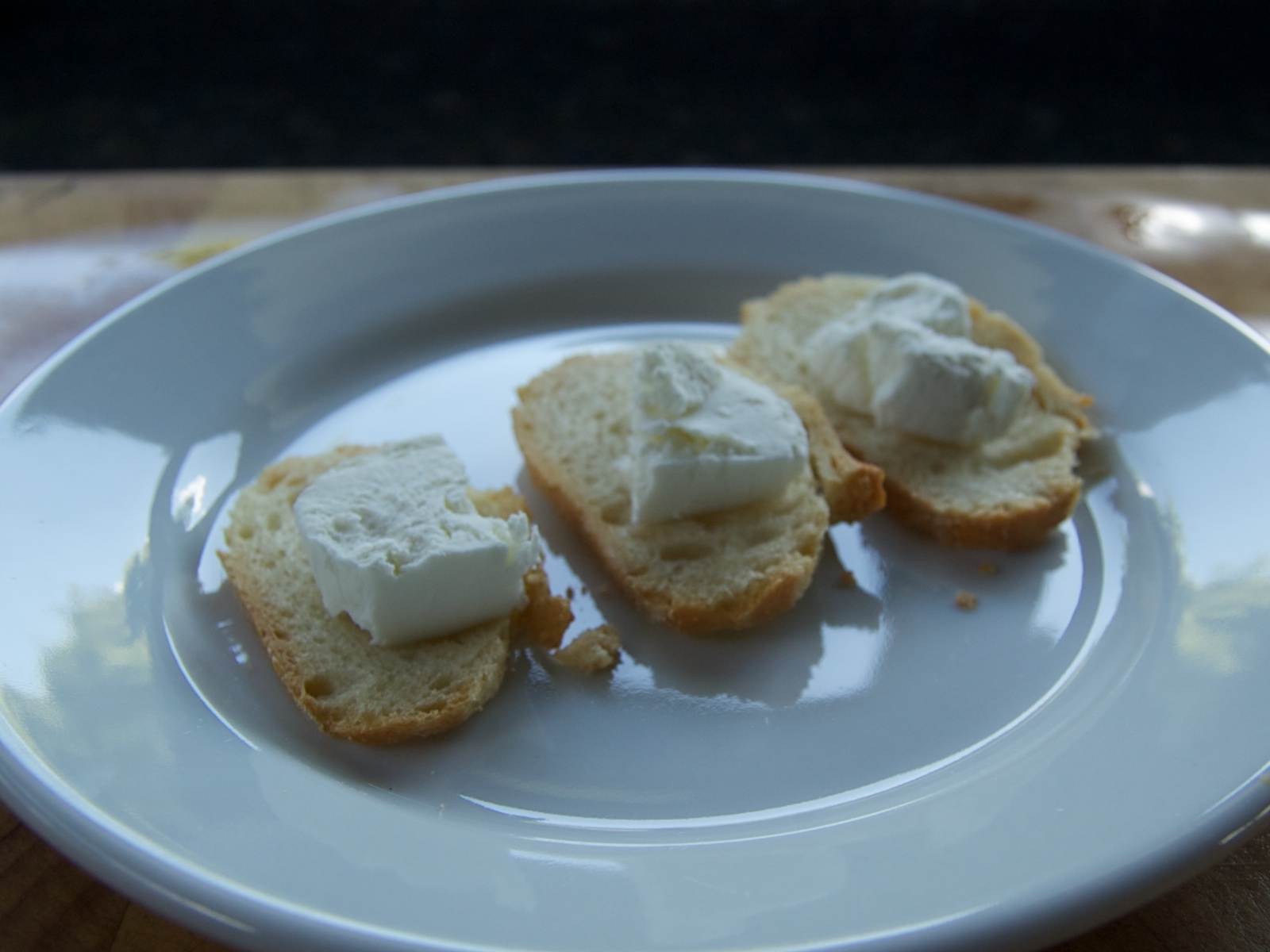 Lunch: Beef with broccoli and scallions and rice.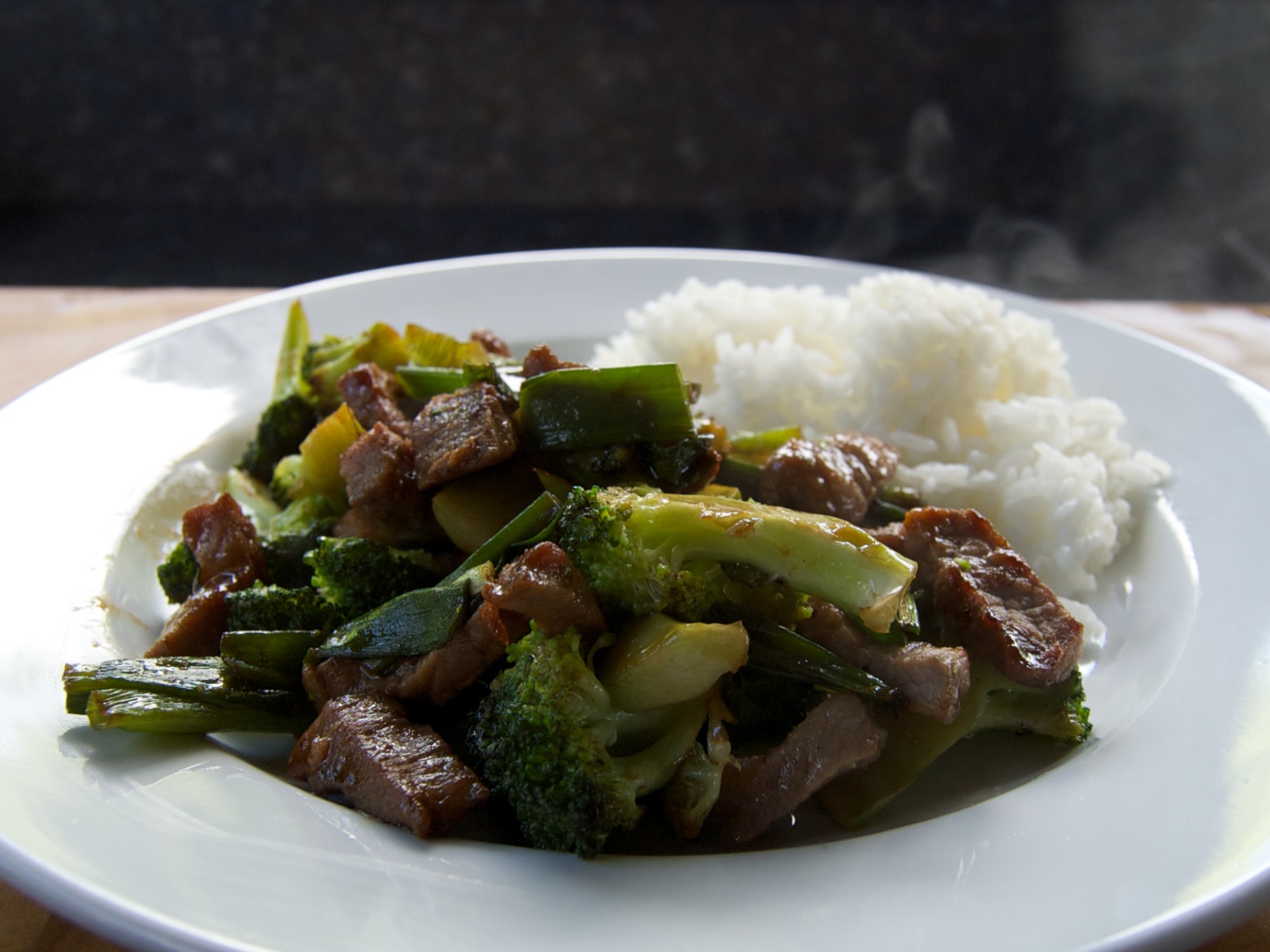 Snack: 0.7 oz. peanuts.
Dinner: Sushi platter. Cucumber, avocado and carrot nori roll. Tuna and cucumber roll. Spicy tuna and cucumber roll (with sriracha). Tuna sashimi. .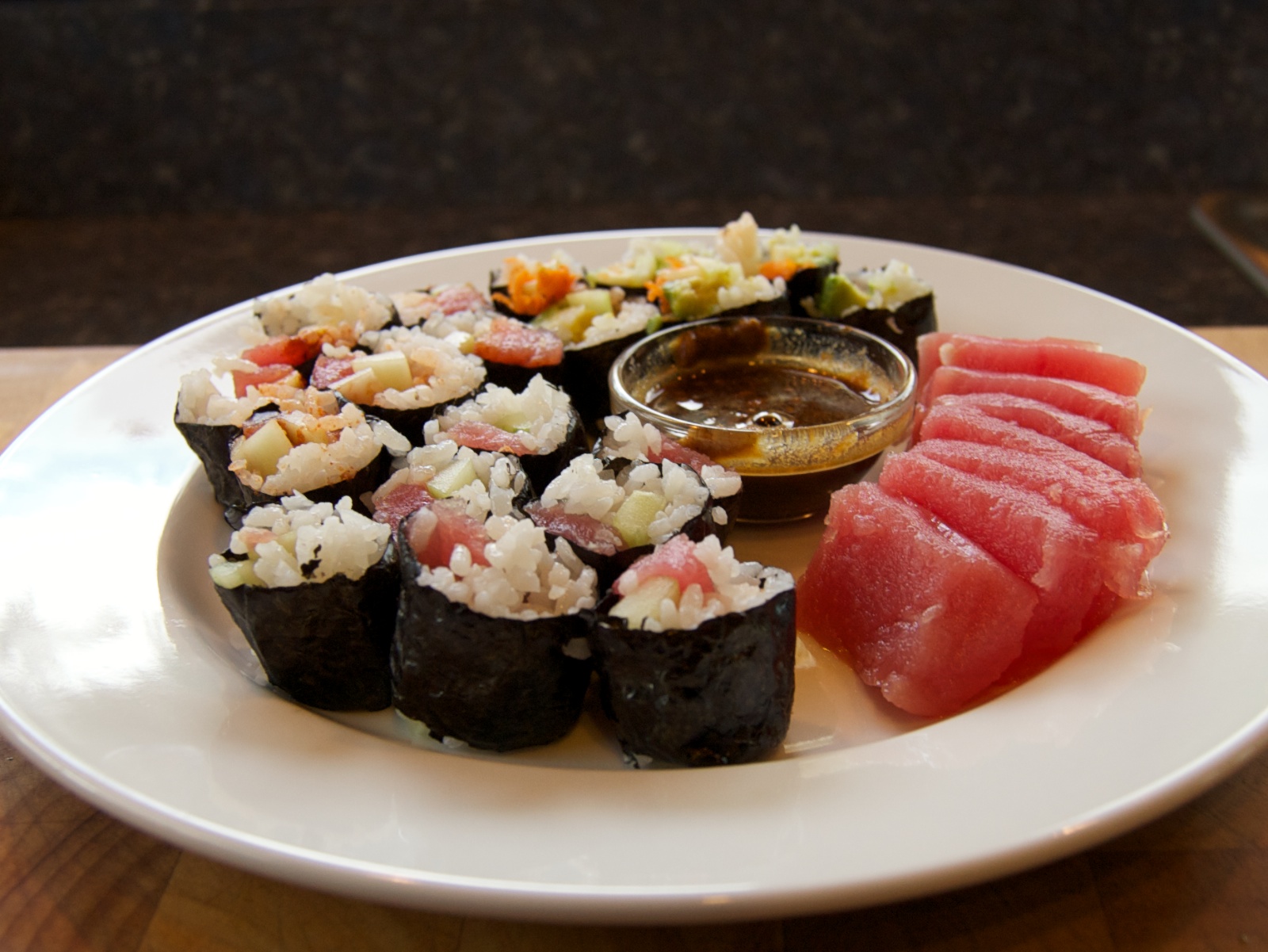 Weight at beginning of the day: 109.8 lbs. Weight at the beginning of the next day: 109.8 lbs.