What I ate: July 20, 2011
Breakfast: Bacon , egg and cheese English muffin. With a Pete and Gerry's organic egg and Cabot cheddar cheese on a Barowski's whole wheat English muffin.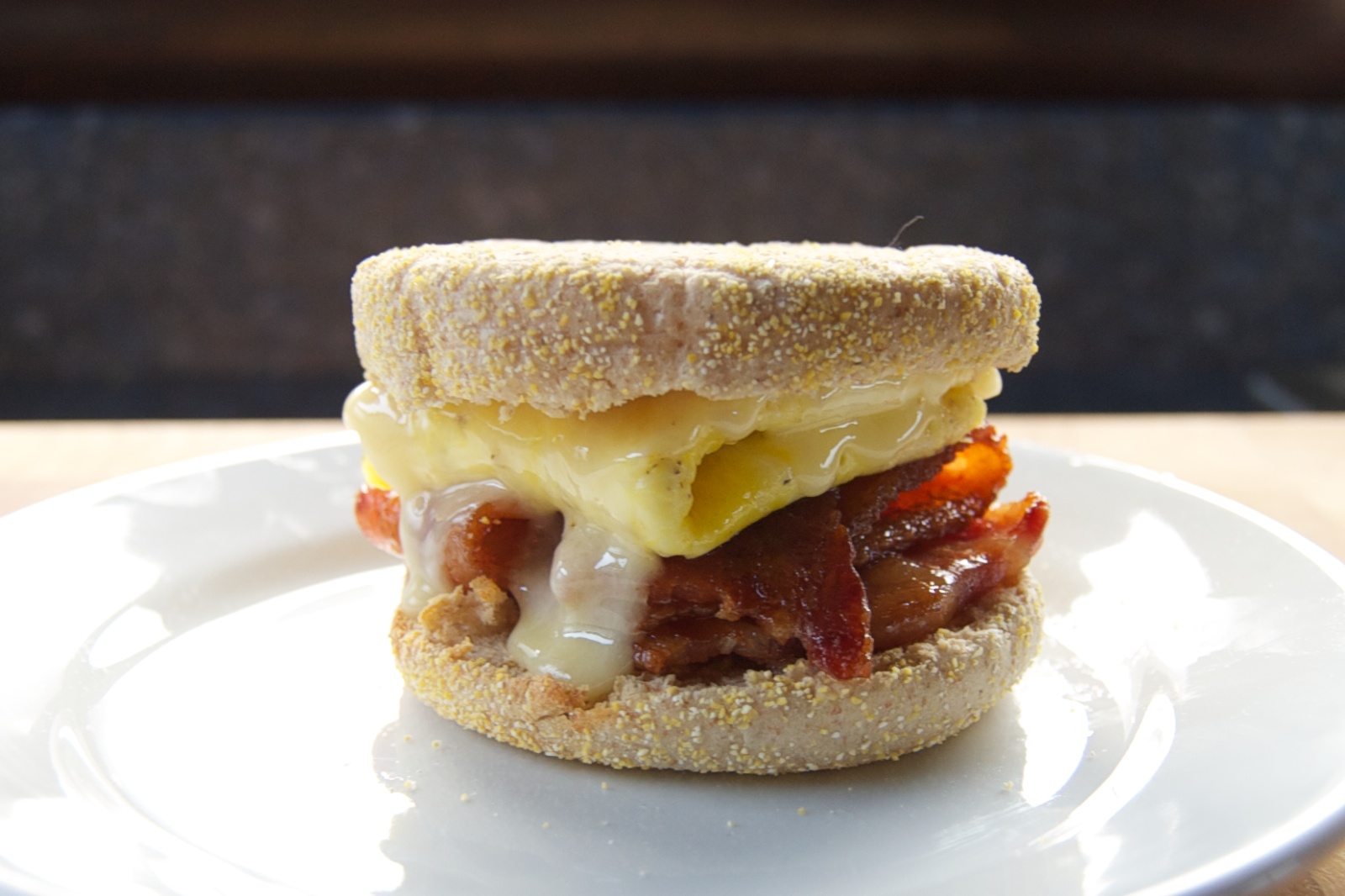 I use a propane torch to get the cheese to melt like that. It's not just for crème brûlée. And plumbing repair.
Snack: 0.7 oz. peanuts.
Lunch: Twice cooked pork with scallions and broccoli stir-fry. And rice.
Snack: 0.7 oz. peanuts.
Dinner: Big plate of nachos! With 3.2 oz. taco seasoned organic ground beef, black beans, jalapeño, tomato and Cabot cheddar cheese.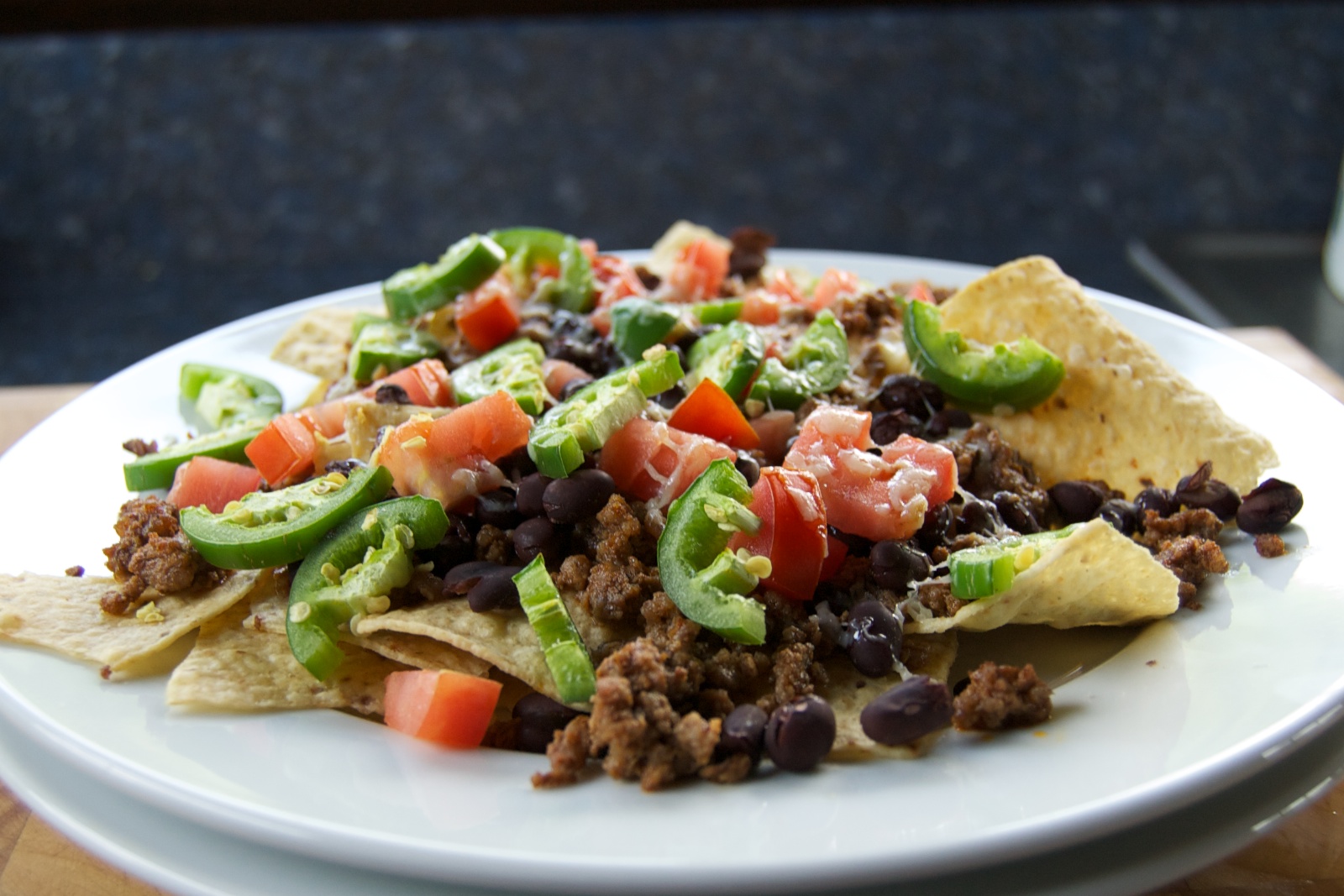 And a little Dagoba xocolatl chocolate bar for dessert. 2 strips.
Weight at beginning of the day: 108.8 lbs. Weight at the beginning of the next day: 108.8 lbs.