What I ate: July 21, 2011
Breakfast: Bacon , eggs and toast.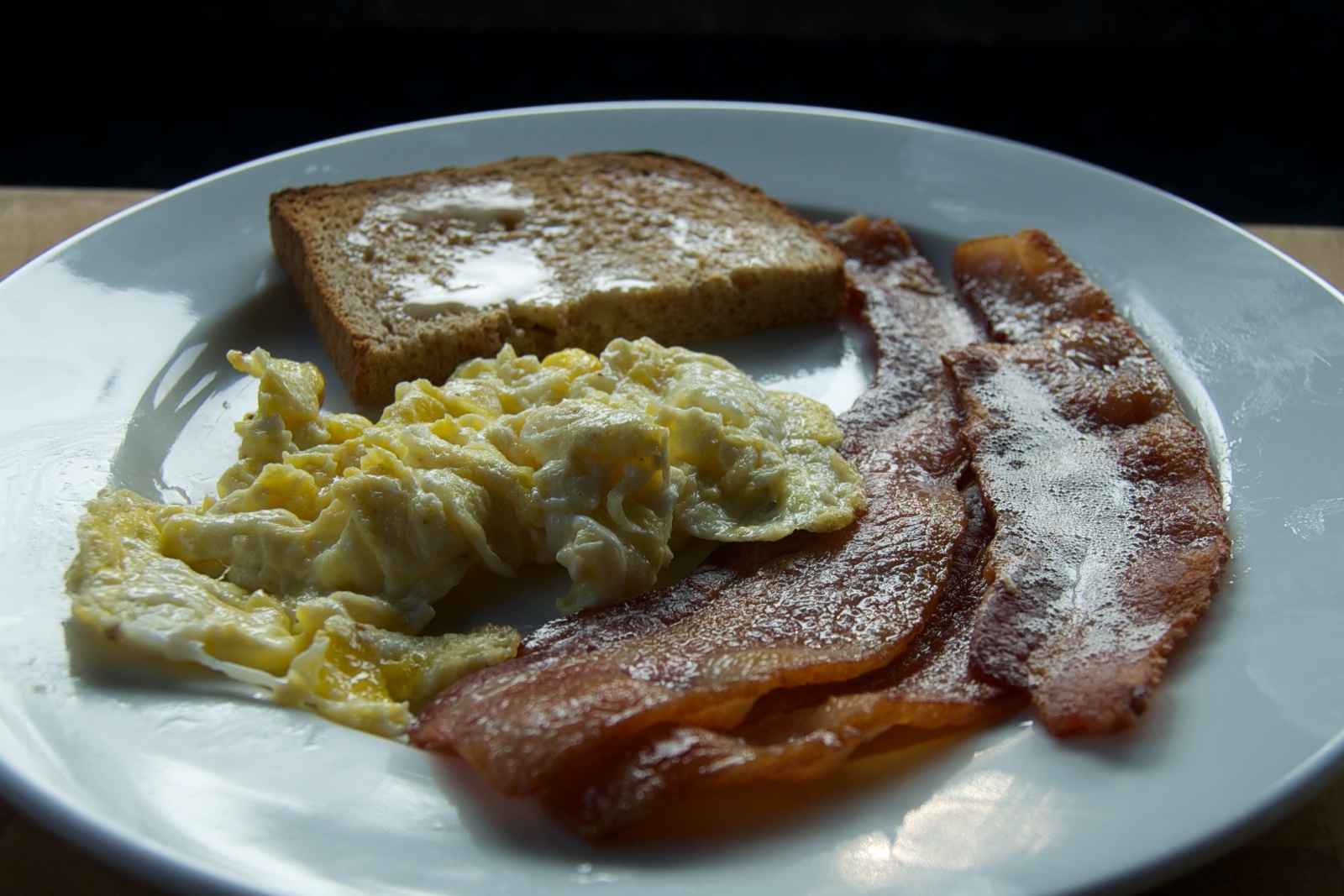 Snack: 0.7 oz. peanuts.
Lunch: Virginia baked ham and Swiss cheese sandwich on one slice of Barowski's whole wheat bread, cut in half. With Kettle Chips barbecue potato chips. That's 2.8 oz. ham and 2 thin slices of cheese. And spicy Dijon mustard.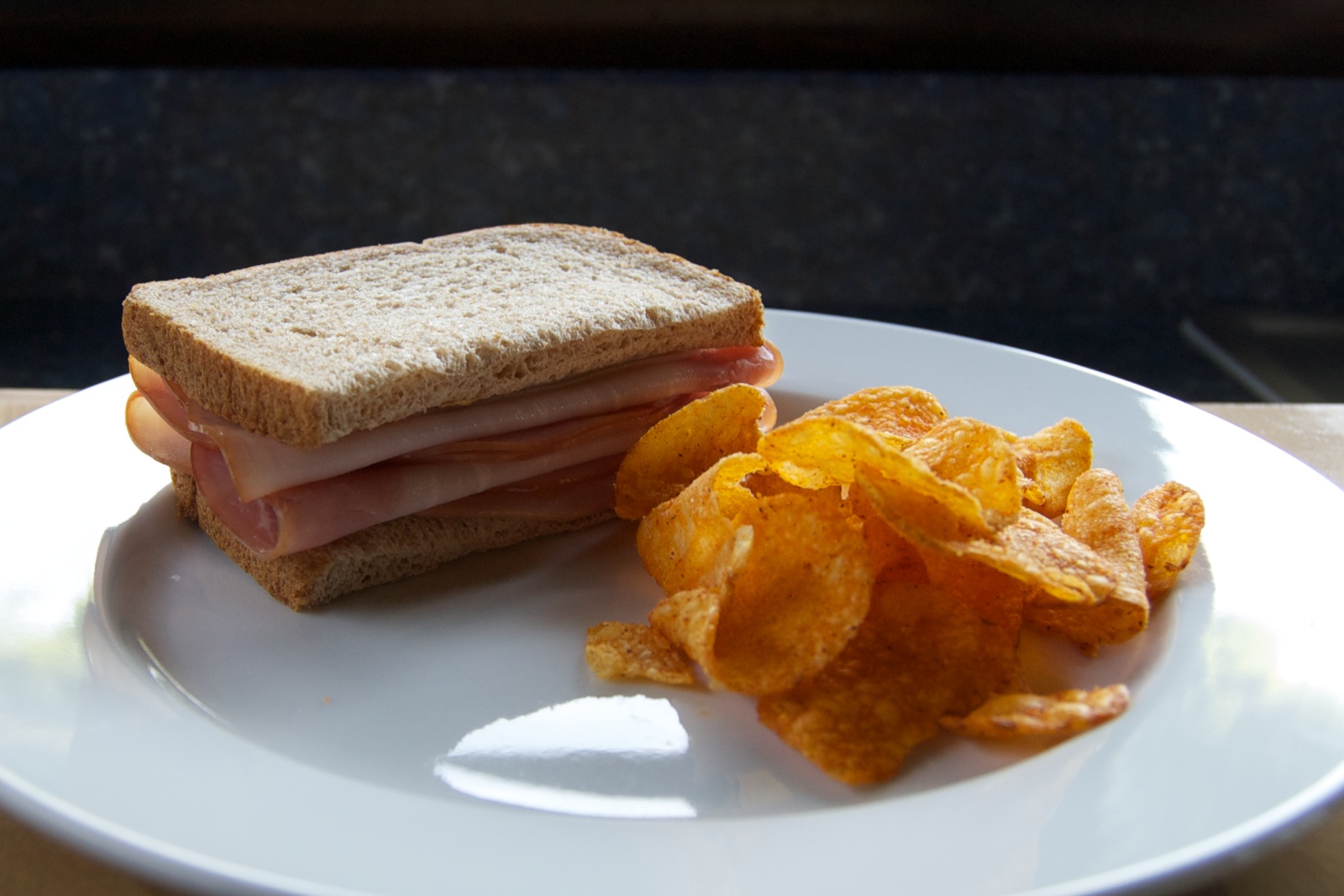 Snack: 0.7 oz. peanuts.
It's hot. Really hot. A thought a gin and tonic with Hendrick's gin and Fentiman's all-natural, HFCS-free tonic water might help.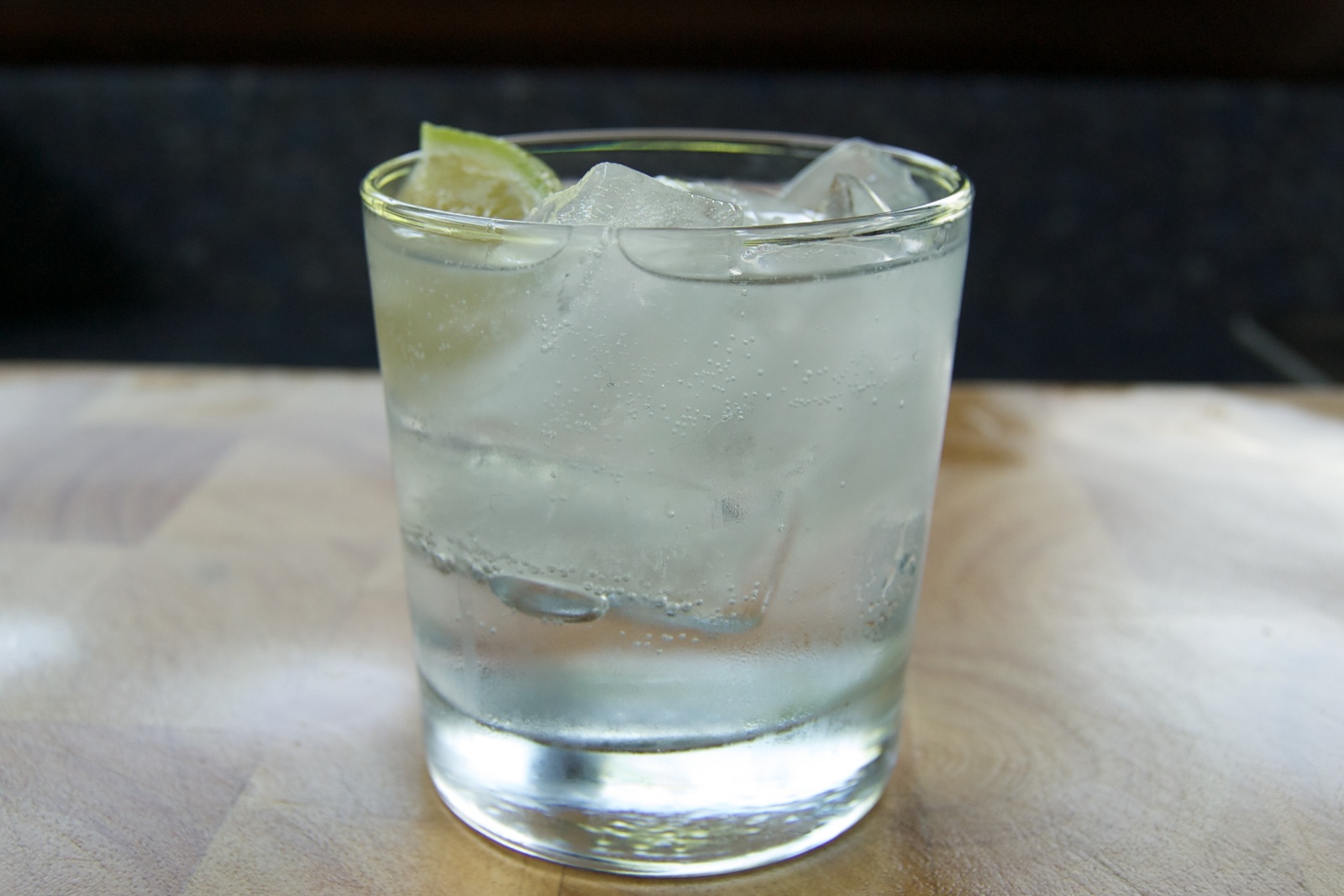 Dinner: Roast beef, rice, gravy and broccoli. Fortunately the roast beef was already roasted, sliced, vacuum-sealed and frozen and I reheated it in the sous vide which is well-insulated and barely adds any heat to the room. I cooked the broccoli (1:10) and reheated the rice (0:35), in the microwave so the only real heat involved making a fresh batch of gravy. I have no idea why it looks so shiny in the picture. But it was indeed very smooth, and tasty.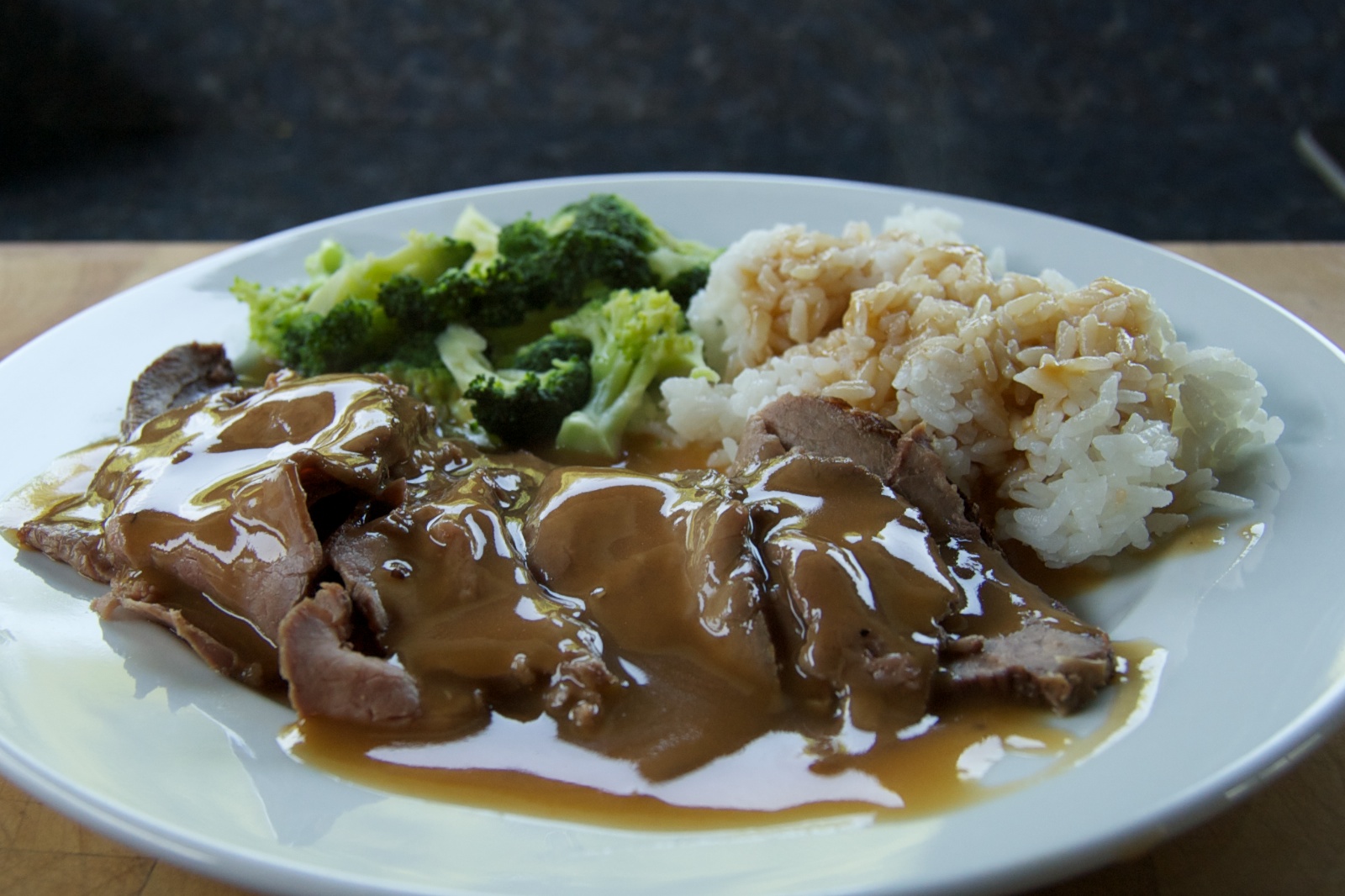 And 2 glasses of Simonassi malbec.
When I bought this I just noticed "peanuts and sea salt" (yum!) and didn't notice that it was milk chocolate, not dark chocolate. Oh well, it was still pretty good. I had six of the little squares - two rows.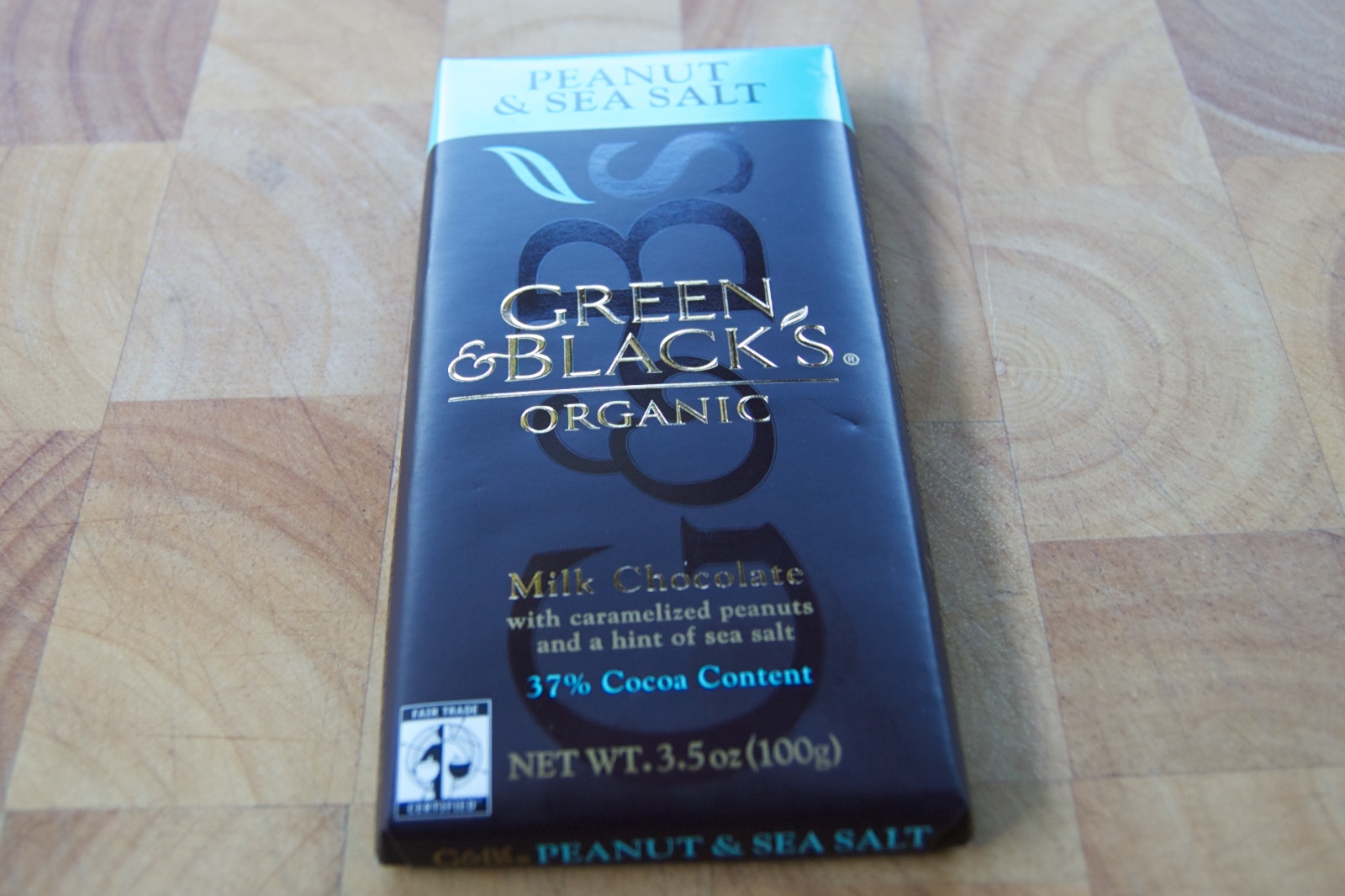 Weight at beginning of the day: 108.8 lbs. Weight at the beginning of the next day: 109.2 lbs.