What I ate: July 24, 2011
Breakfast: Bacon egg and cheese English muffin. On a Barowski's whole wheat English muffin. And Cabot cheddar cheese.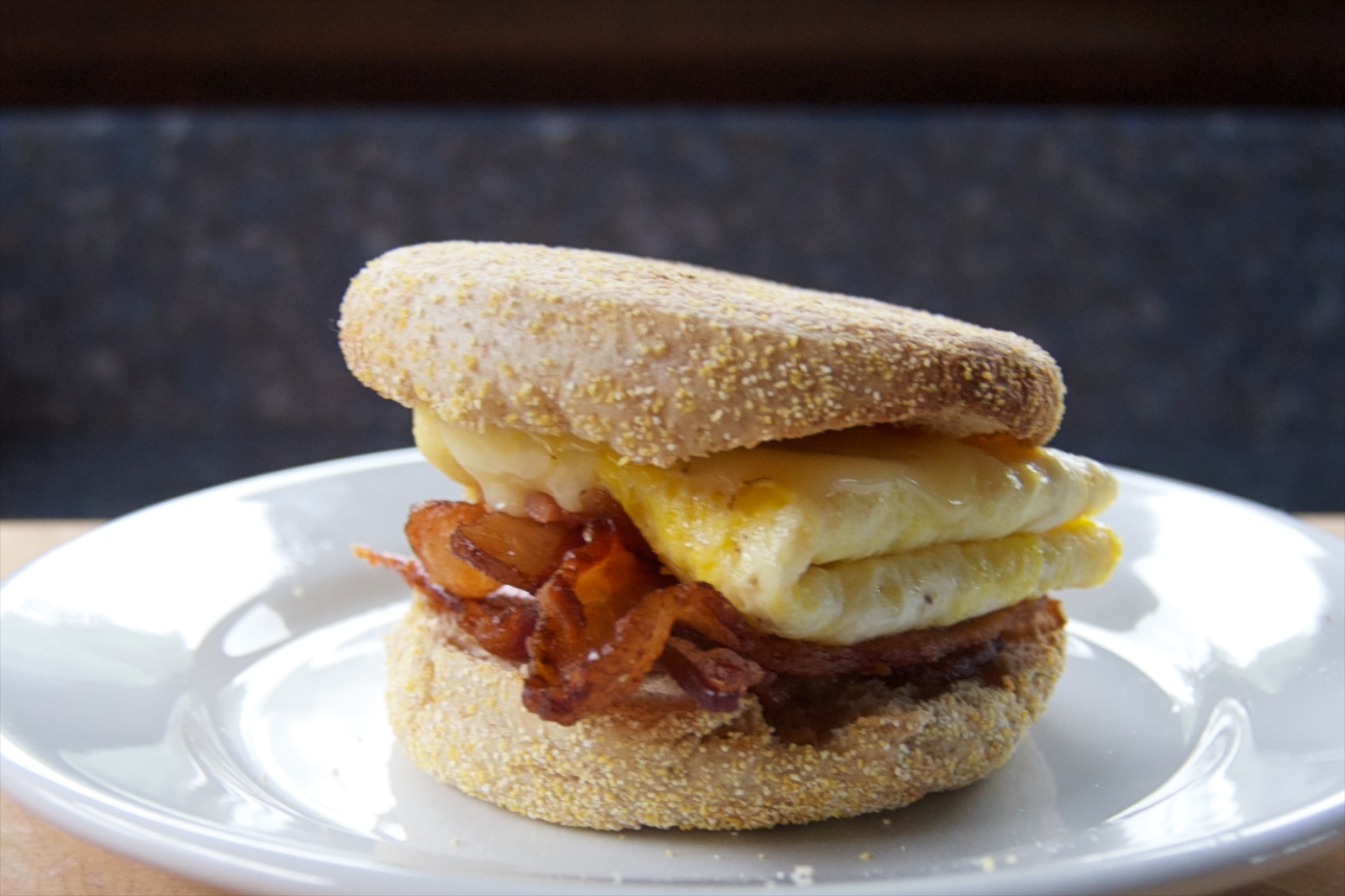 I also cooked off another two pounds of bacon. I did it last week, as well, but I didn't like last week's bacon - too thin and too fatty. I'll save that frozen bacon for a bacon emergency and for Roscoe, who doesn't seem to mind, as long as it's bacon.
Lunch: Tofu, broccoli and scallion stir-fry with rice.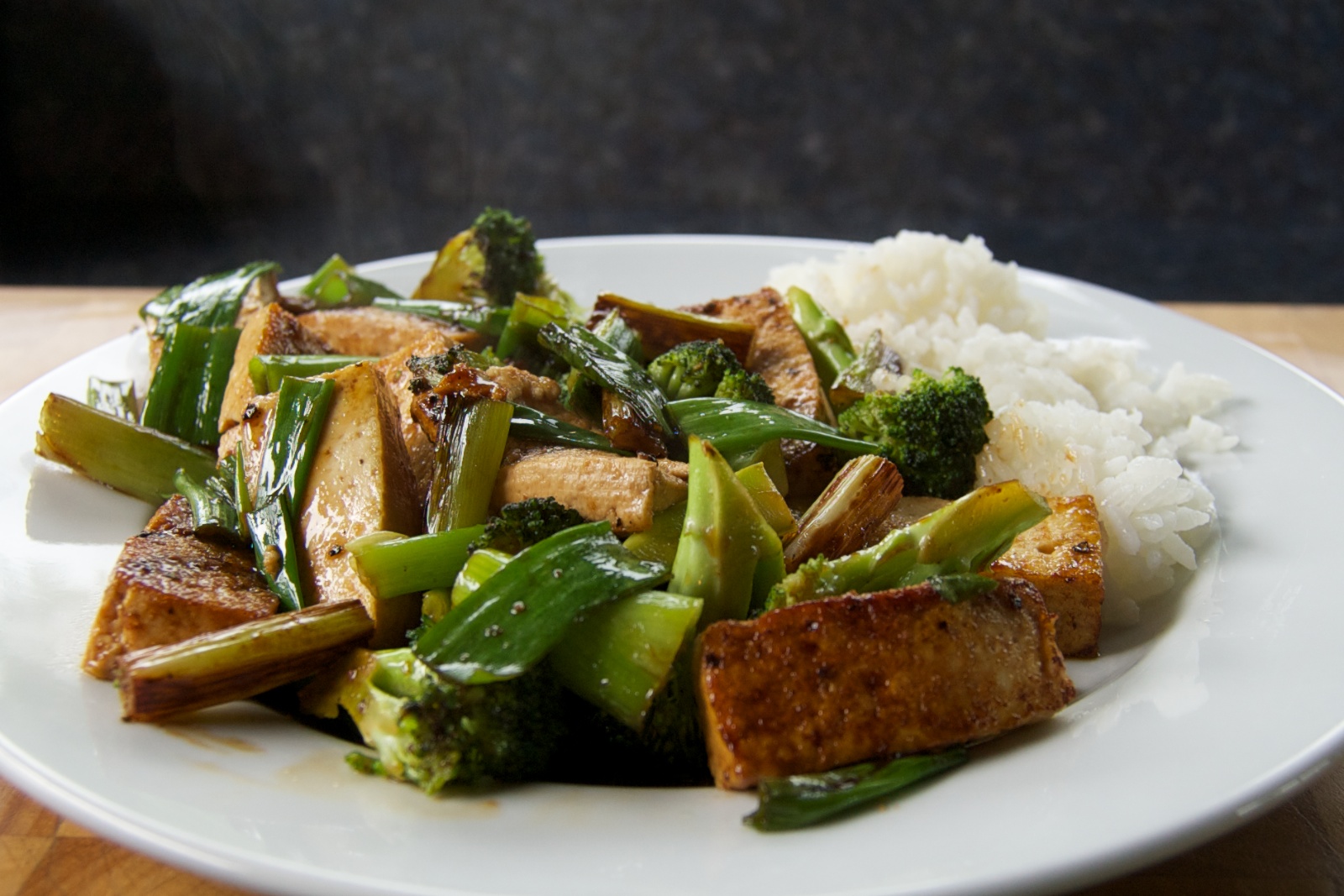 Snack: 0.7 oz. peanuts.
Dinner: Chinese buffet with Mom and Dad at Iron Chef Buffet in Oneonta, New York. And another slightly smaller plate.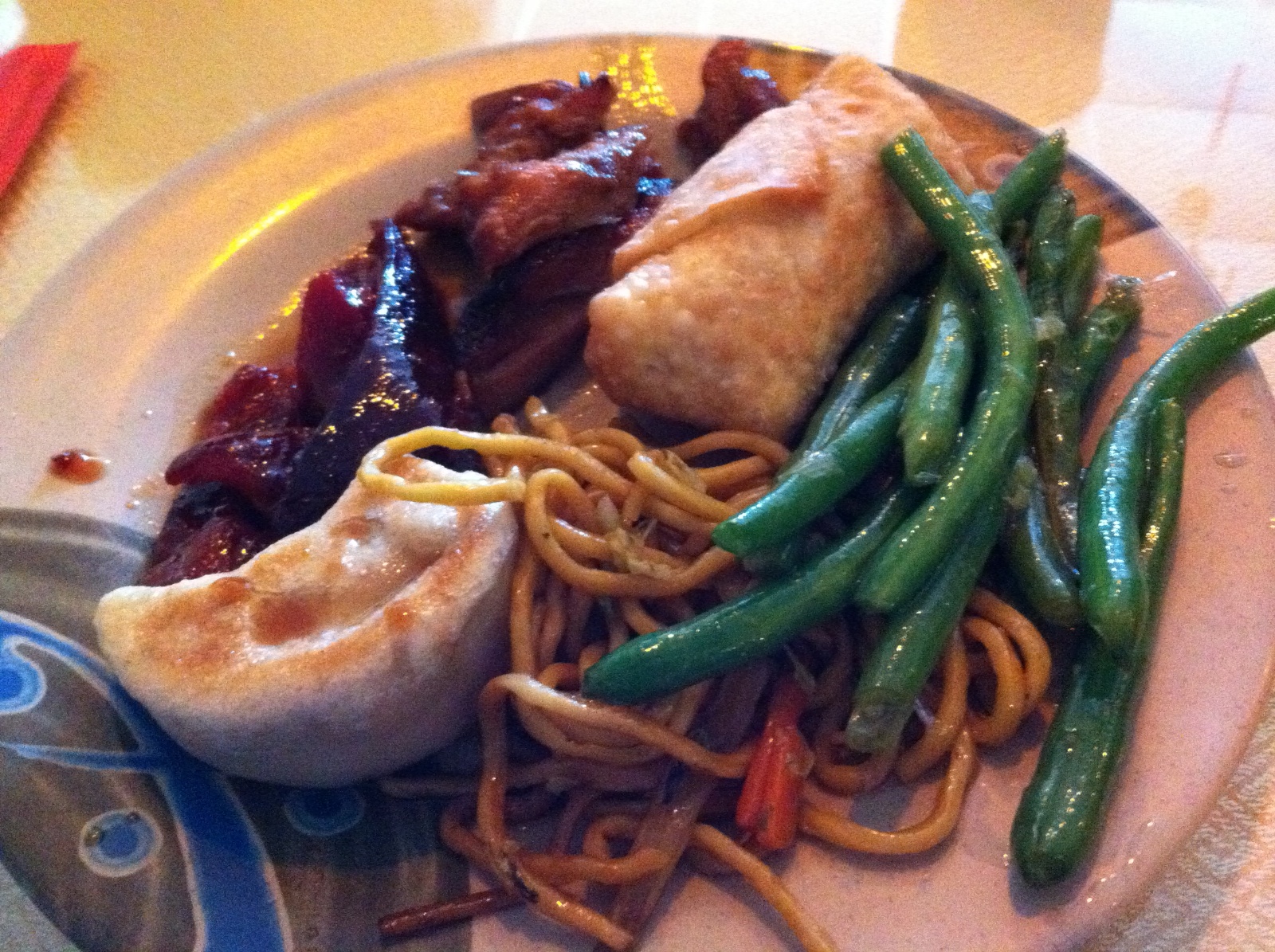 Weight at beginning of the day: 109.4 lbs. Weight at the beginning of the next day: 111.0 lbs.