What I ate: July 30, 2011
Breakfast: Waffles and bacon .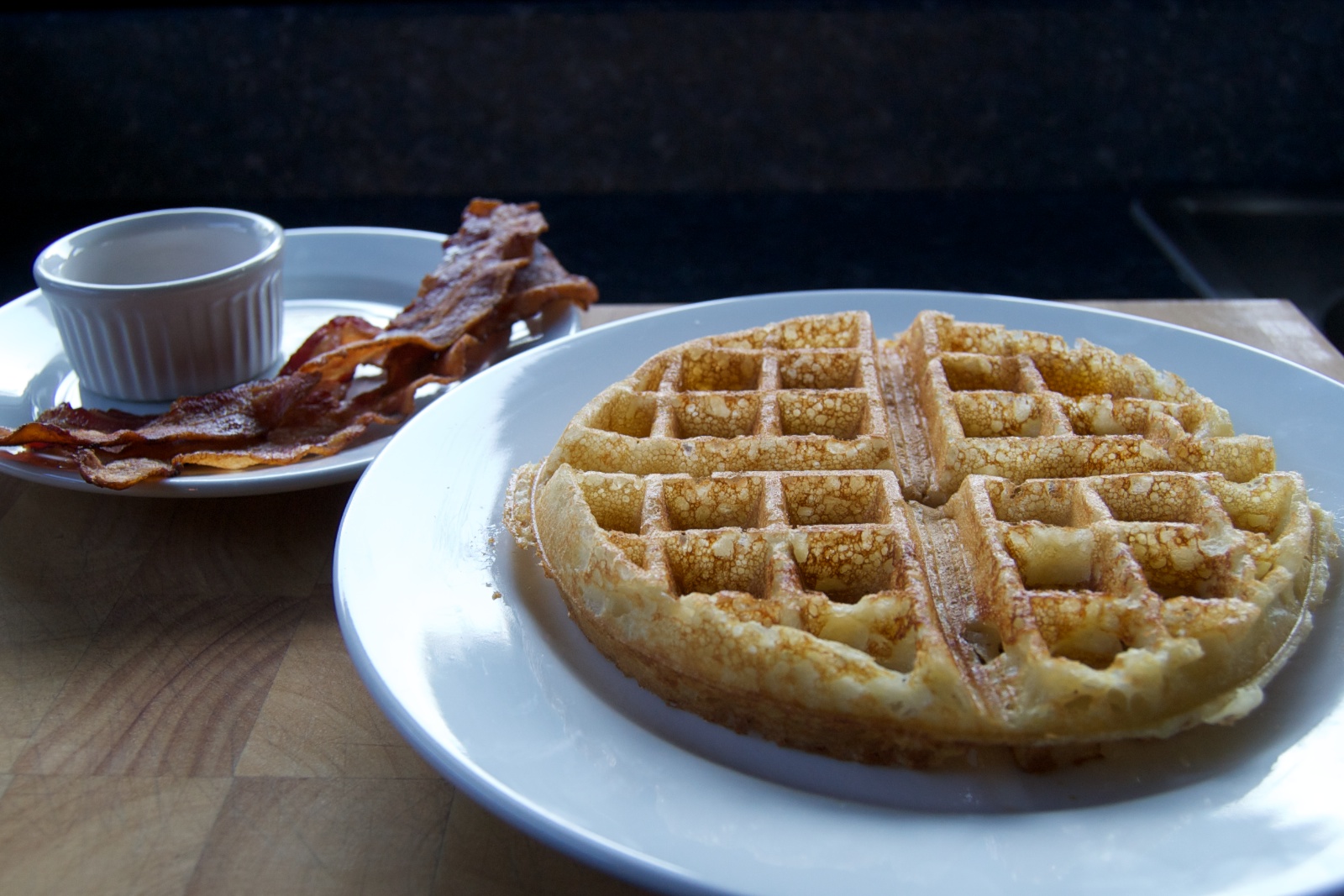 I made a new batch of waffles today and ate one and froze three.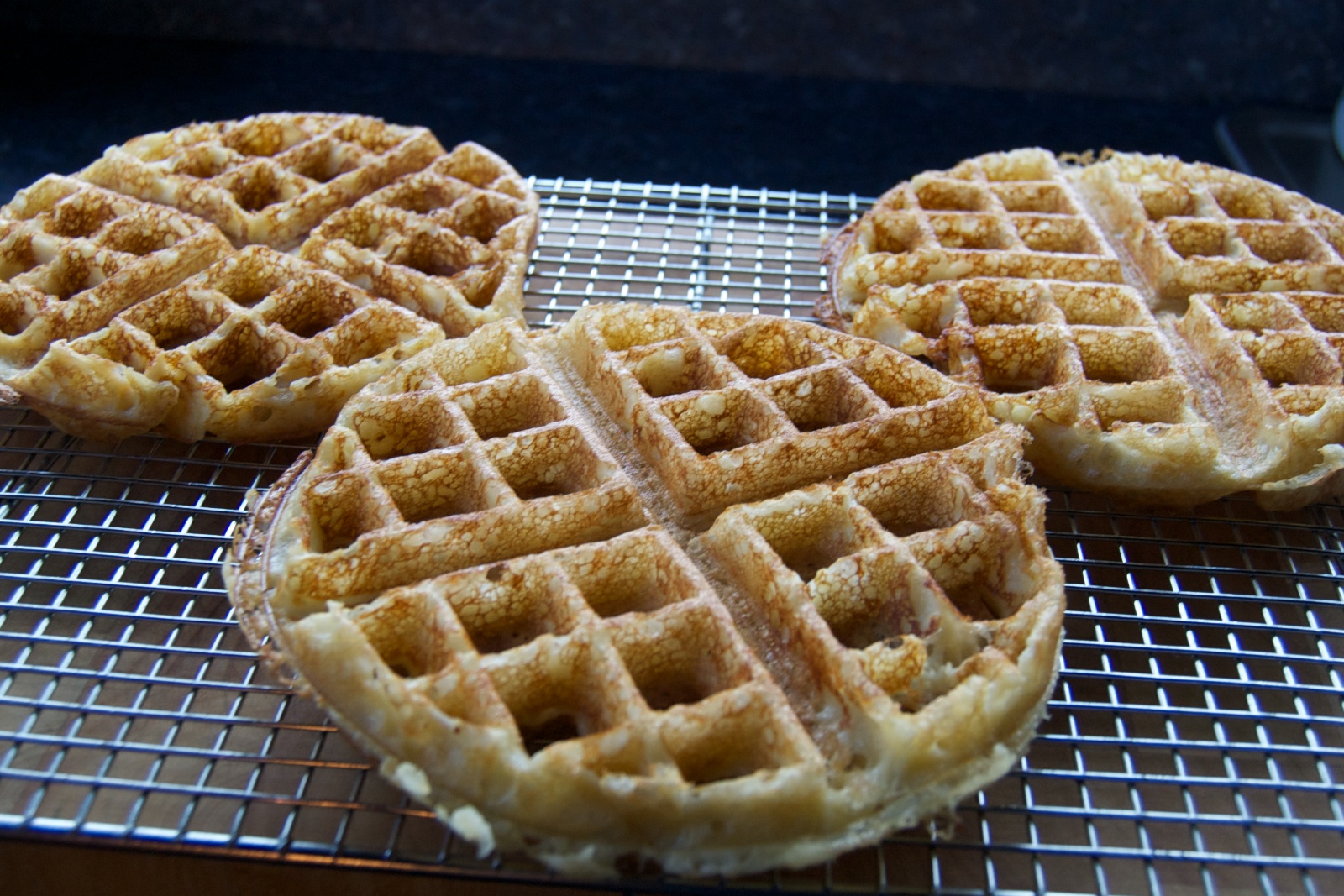 Lunch: Shrimp and onions. 4.0 oz. shrimp, half of a large white onion, sake, a little sugar, and soy sauce. Delicious!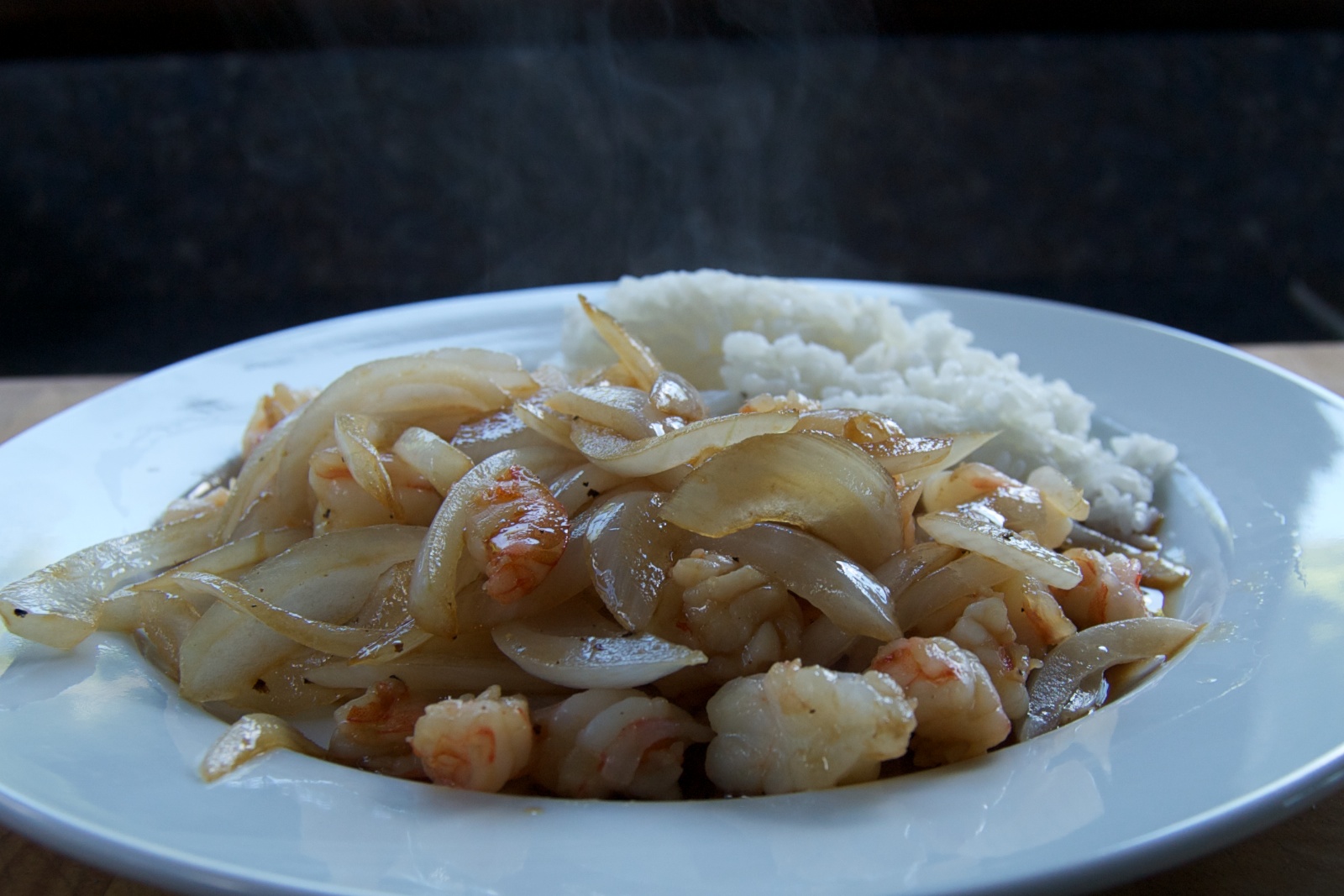 Today was a grocery shopping day so I cleaned and blanched some green beans for spicy green beans later in the week (1 minute in boiling water).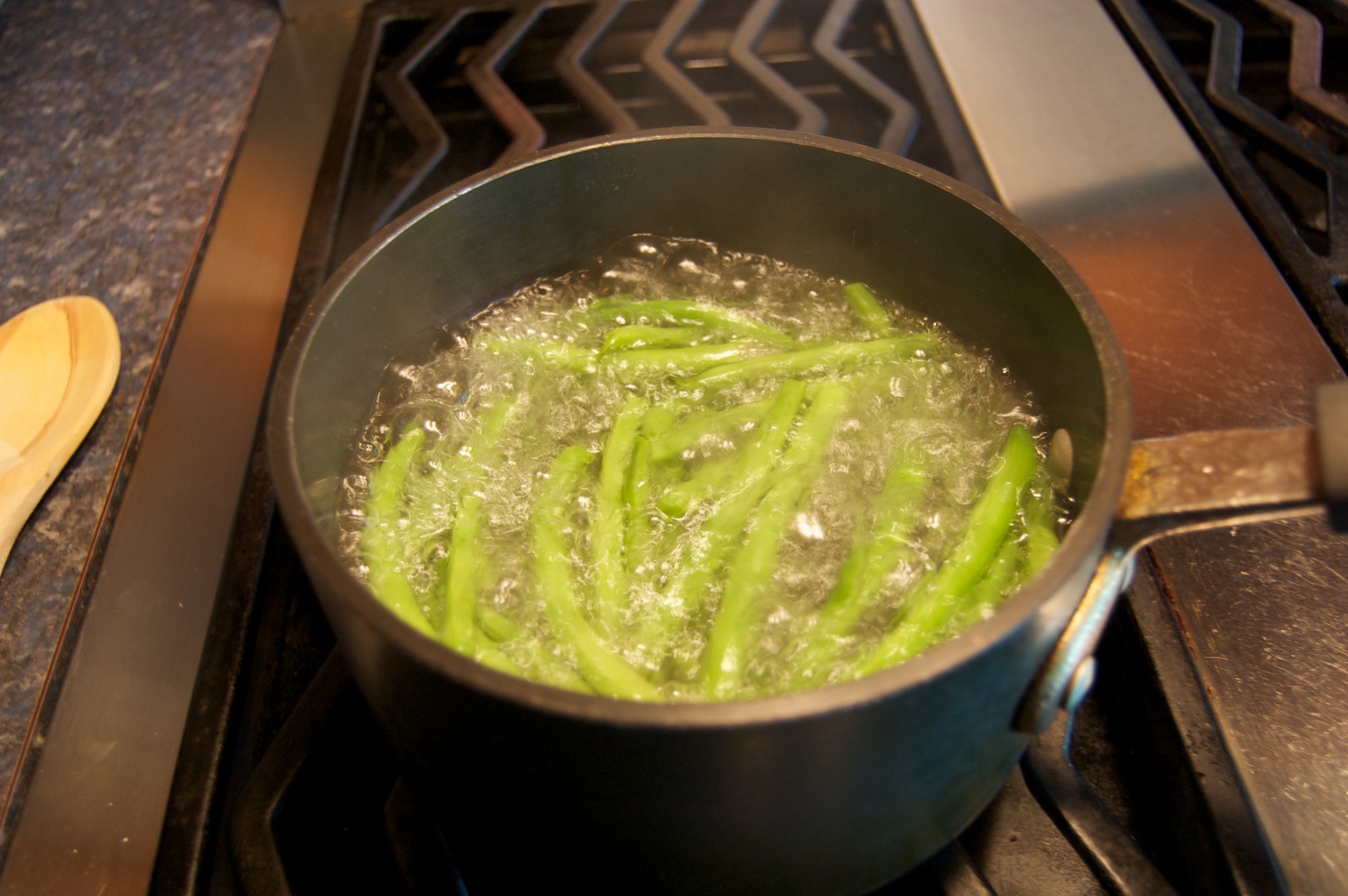 I also made a batch of burgers. This time I made my own ground beef by grinding up some chuck steak in the food processor. It didn't stick together quite as well as I had hoped, but it looked good. They're just seared on the grill, then vacuum sealed and frozen to be cooked later in the sous vide. I only cooked them for 1:30 on each side, I probably should have cooked them for 2:00 so they set up a little more before flipping.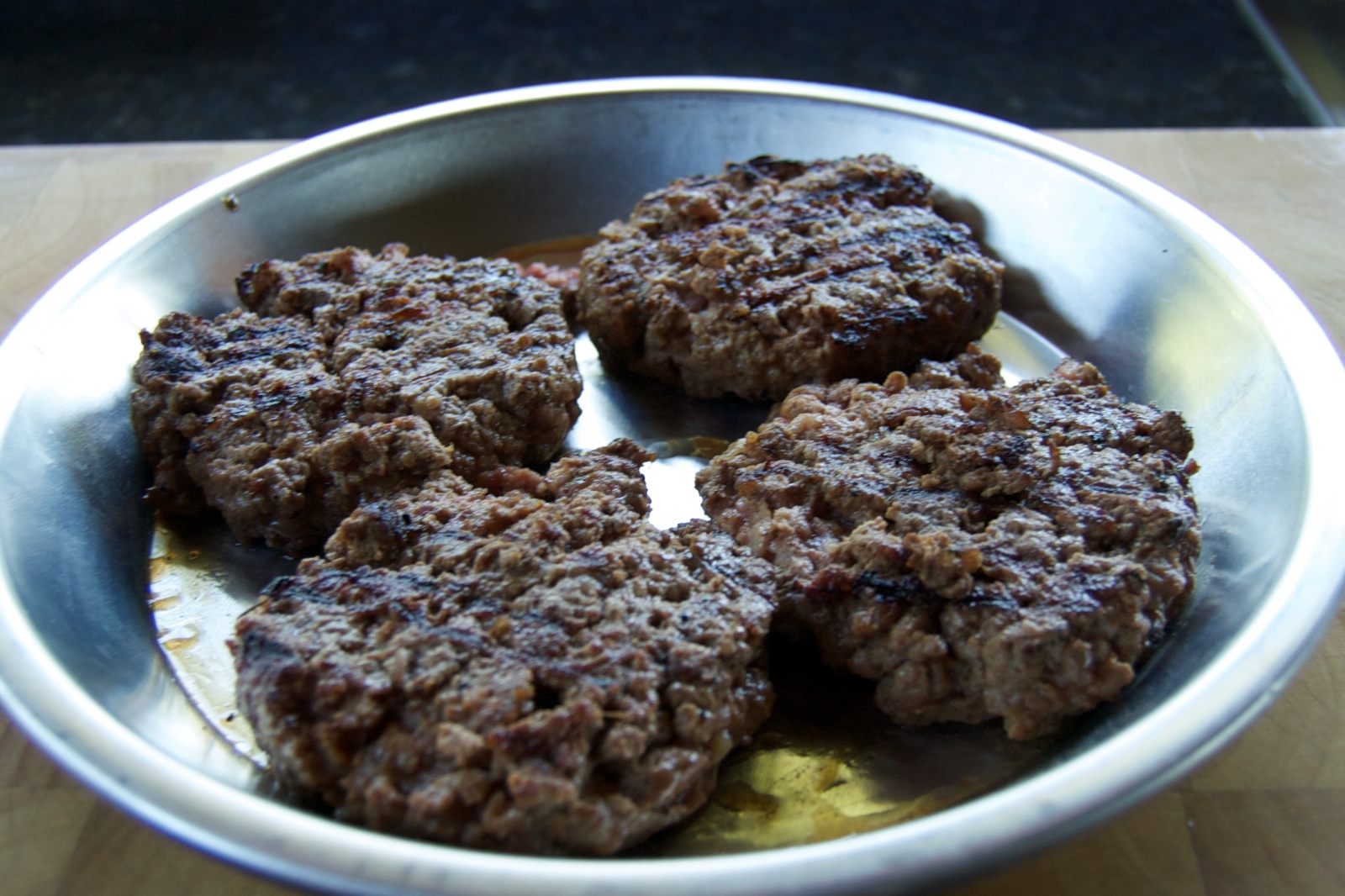 And I grilled some salmon, which also was vacuum sealed and frozen for later.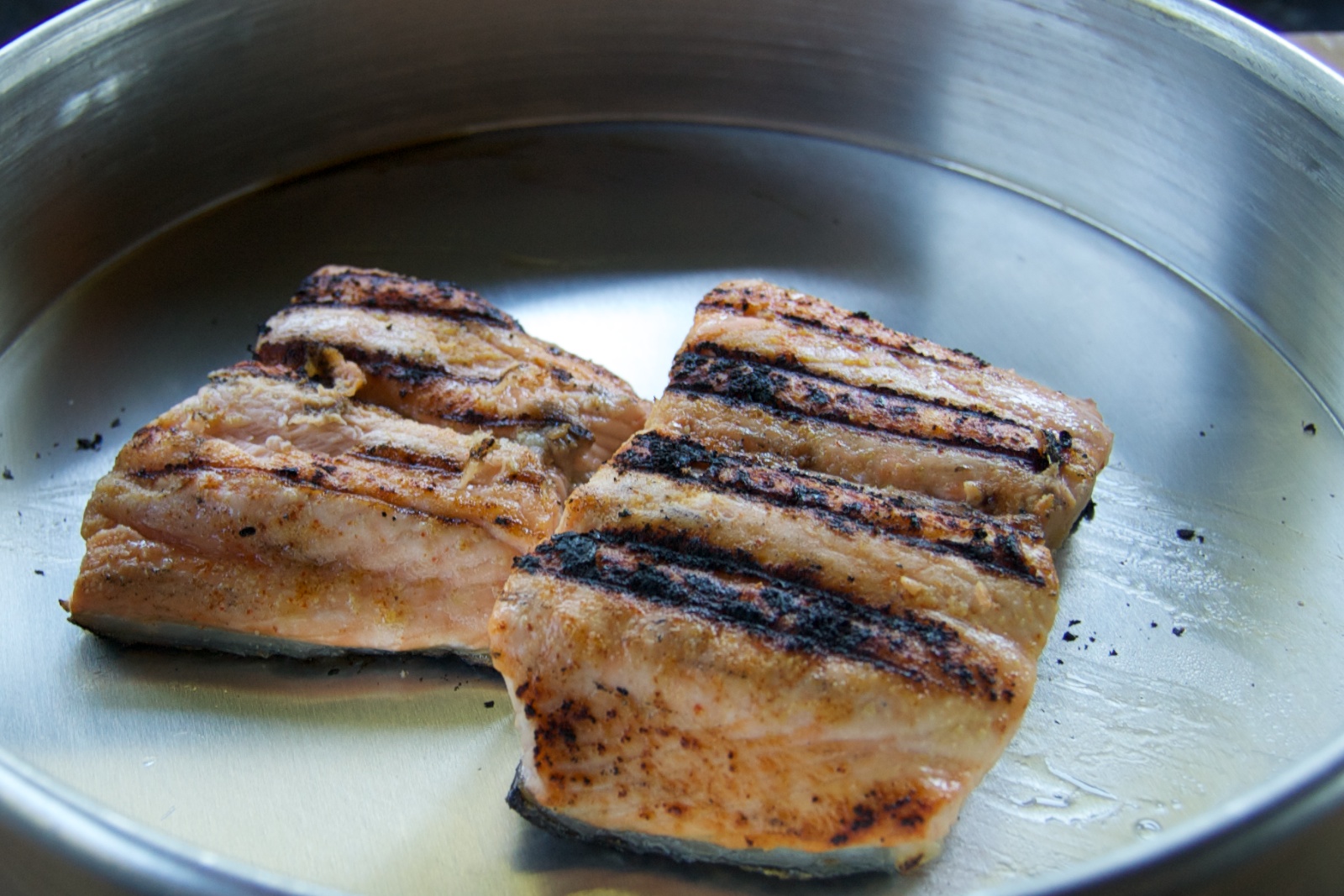 And I seasoned a rack of baby back ribs with dry rub and vacuum sealed them for ribs later in the week.
Dinner: Chicken paprika with broccoli, rice and sour cream sauce. A 2 glasses of Graff Riesling.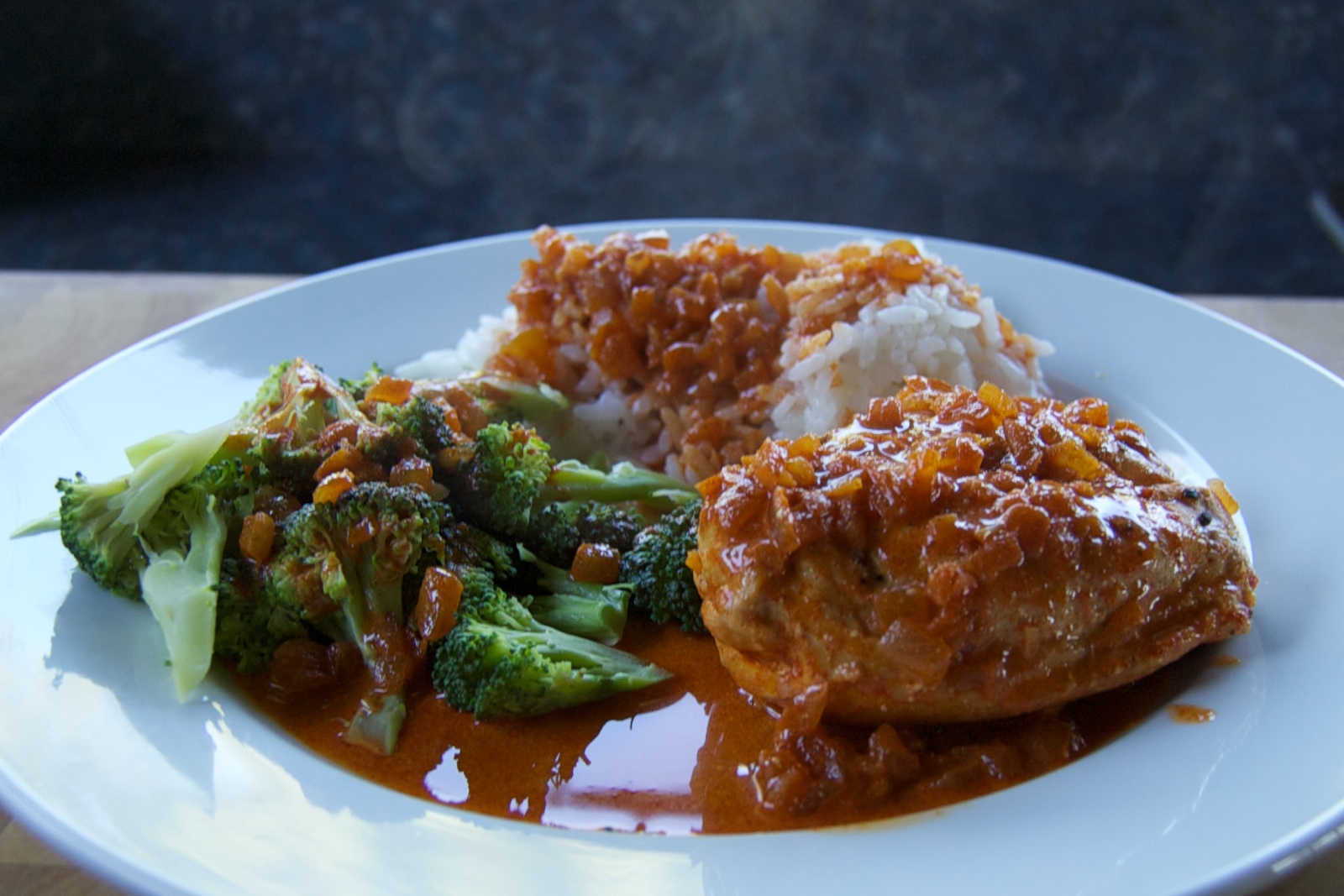 Dessert: Two strips of Dagoba beaucoup berries chocolate bar.
And 0.7 oz. peanuts.
Weight at beginning of the day: 108.8 lbs. Weight at the beginning of the next day: 108.6 lbs.