Shrimp and onion stir-fry with spinach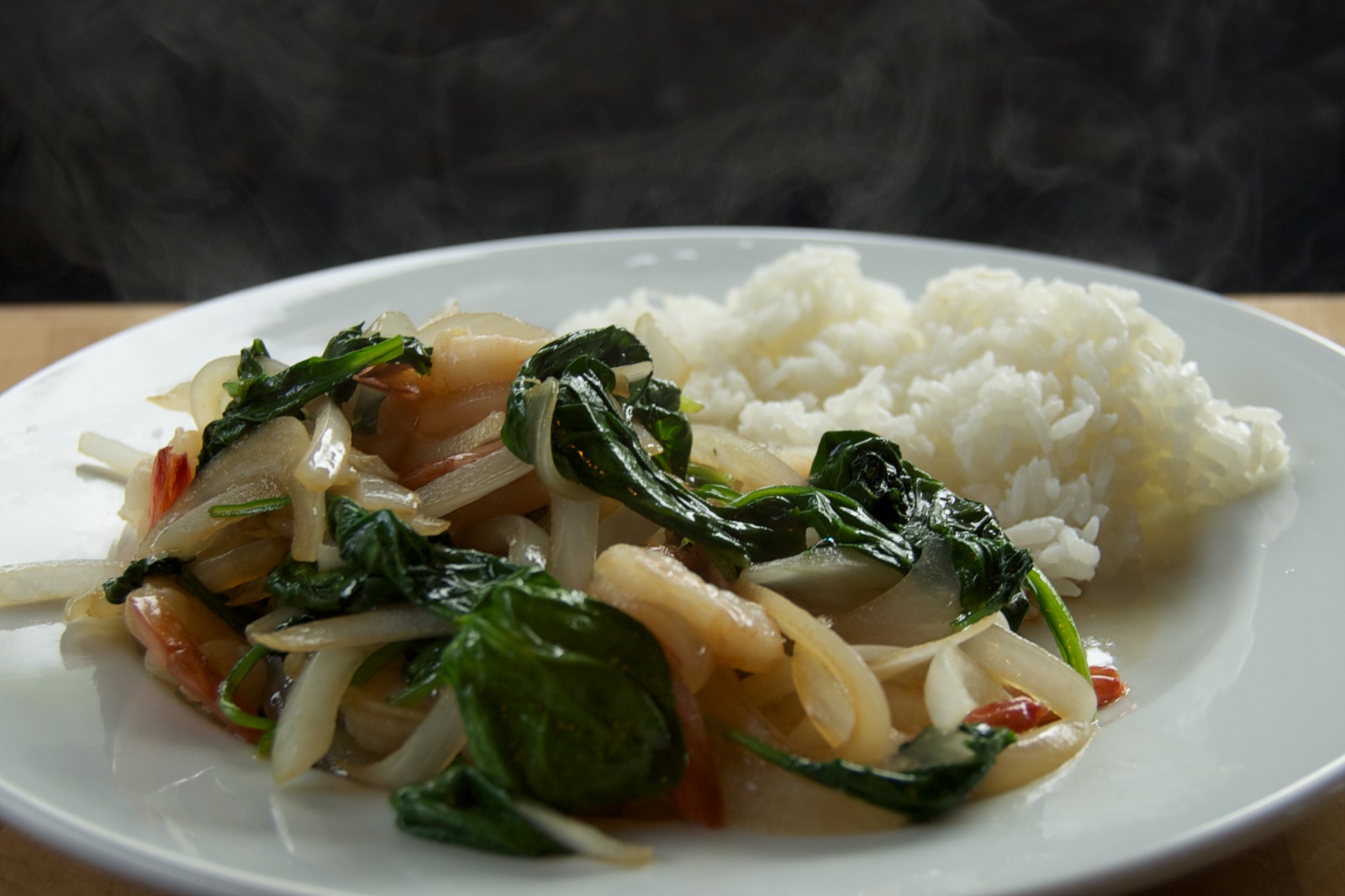 This dish is a variation of a dish Mom made when I was little. It's simple, tasty, and quick to make. I modified it to reduce the amount of shrimp and added some spinach to make it a little healthier than my previous recipe .
Serves 1. Multiply as necessary.
cooking oil, such as peanut or canola 1 medium white onion, thinly sliced 3.2 oz. shrimp, shelled, deveined, tail removed and cut into small bite-sized pieces 1 tbsp. garlic, minced 1 1/2 cups fresh spinach 1 tbsp. sake 1 tbsp. sugar soy sauce black pepper
Heat a sauté pan over low heat. Add the oil to coat the bottom thinly.
Add the sliced onions and cook for a few minutes until softened. Make sure the onions do not burn.
Add the shrimp and garlic and cook until the shrimp are cooked through, a couple minutes. Or you can use defrosted, cooked individually quick frozen shrimp which makes the dish even easier. Just wait a little longer before adding cooked shrimp.
Add the spinach and let it wilt for a few minutes.
Add the sake, sugar, soy sauce and black pepper.
Serve with rice.
Update October 5, 2014. Here's a picture of the ingredients before cooking and the final product.