Spicy coleslaw (mayo-free)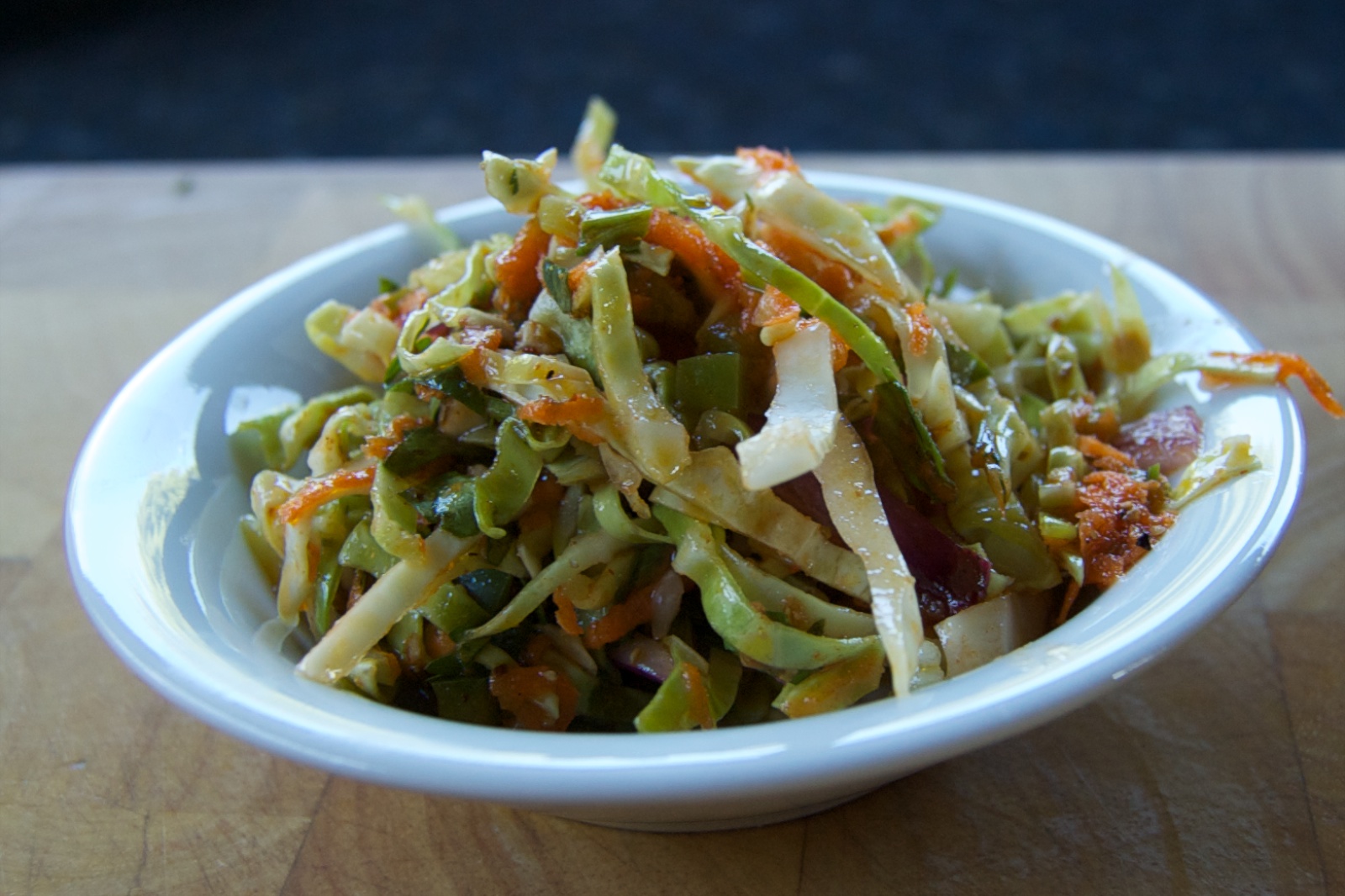 I wanted a little vegetable to go with my fish and chips so I made this healthy and spicy, mayonnaise-free, coleslaw. It's good, but not great. It's missing something that I was unable to discern, but I did eat the whole thing. A work in progress.
1/2 lime, juiced 1/2 tsp. cumin 1 clove garlic, minced 1 tsp. sriracha ⅛ c. olive oil salt pepper
cabbage, finely sliced (about 1 1/2 cups) 1/2 carrot, grated red onion, thinly sliced 1/2 jalapeño, seeds and ribs included, minced cilantro, chopped
In a bowl, whisk together the first group of ingredients to form the dressing. Add the vegetables and toss to coat.
This should be vegetarian, of course, also vegan (and therefore dairy-free), soy-free and gluten-free. Wow.
This recipe is roughly based on this recipe from Epicurious . I incorporated some of the changes in the comments, and it's scaled somewhat oddly. I made a serving for 1 to 2, but the amount of spice is closer to the serving for 8.
I'm pretty sure the cumin and lime are fighting with the sriracha. I think it would be better with more jalapeño and no sriracha, which would be the exception to the "everything is better with sriracha" rule.