Turkey sausage patties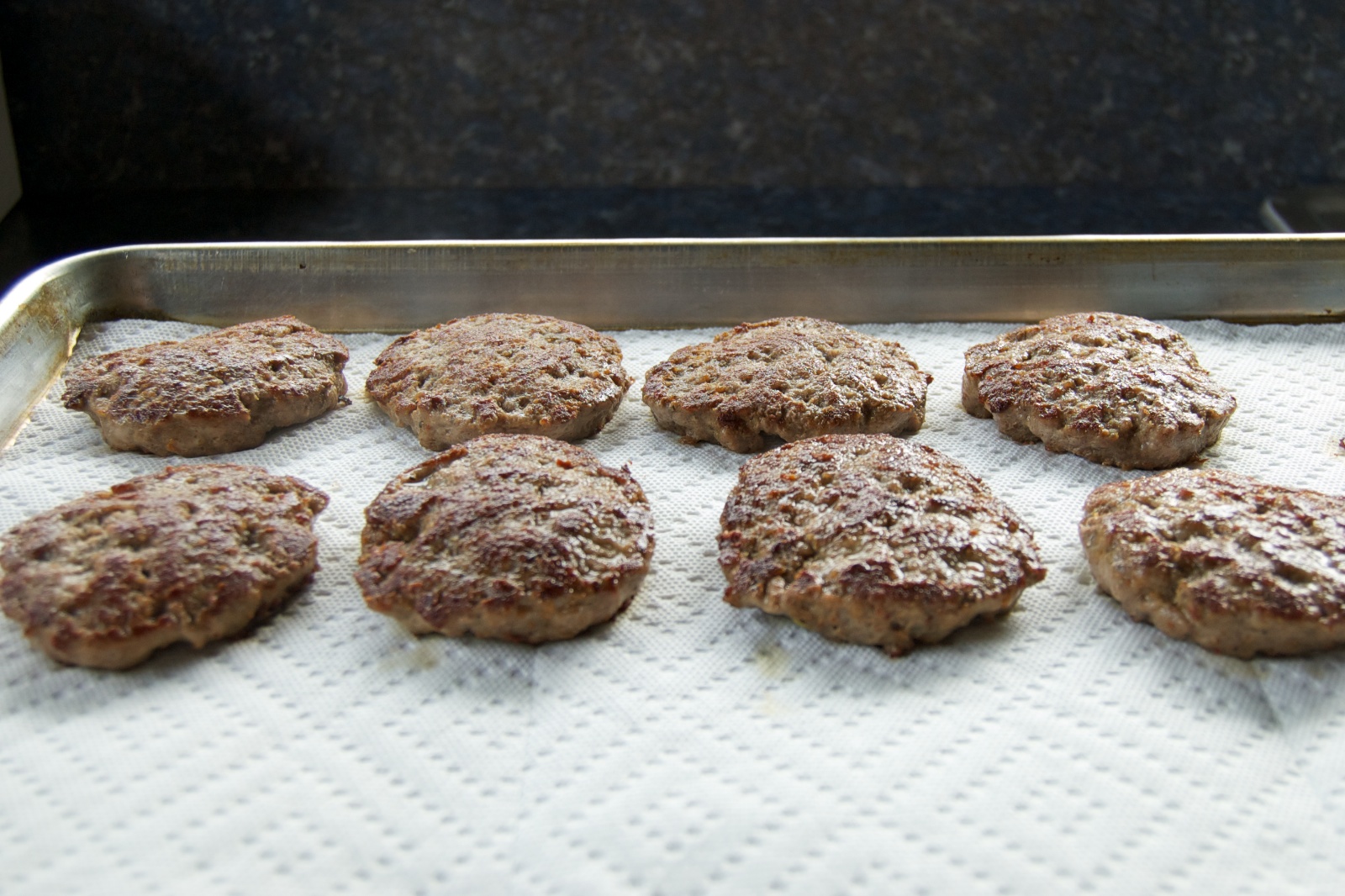 I usually make my homemade sausage with pork, but I figured I'd give turkey sausage a try! I thought it might be a healthy way to cut down on the slightly excessive amount of bacon that I consume.
1.3 lbs. ground turkey
3/4 tsp. freshly ground black pepper 1 tsp. sage 1 tsp. thyme 1/4 tsp. rosemary 1/4 tsp. nutmeg 1/2 tsp. cayenne pepper 1/2 tsp. red pepper flakes
1/2 tbsp. brown sugar salt (I used 1 tbsp. but salt as desired)
Combine the spices except for the brown sugar in a spice grinder and grind.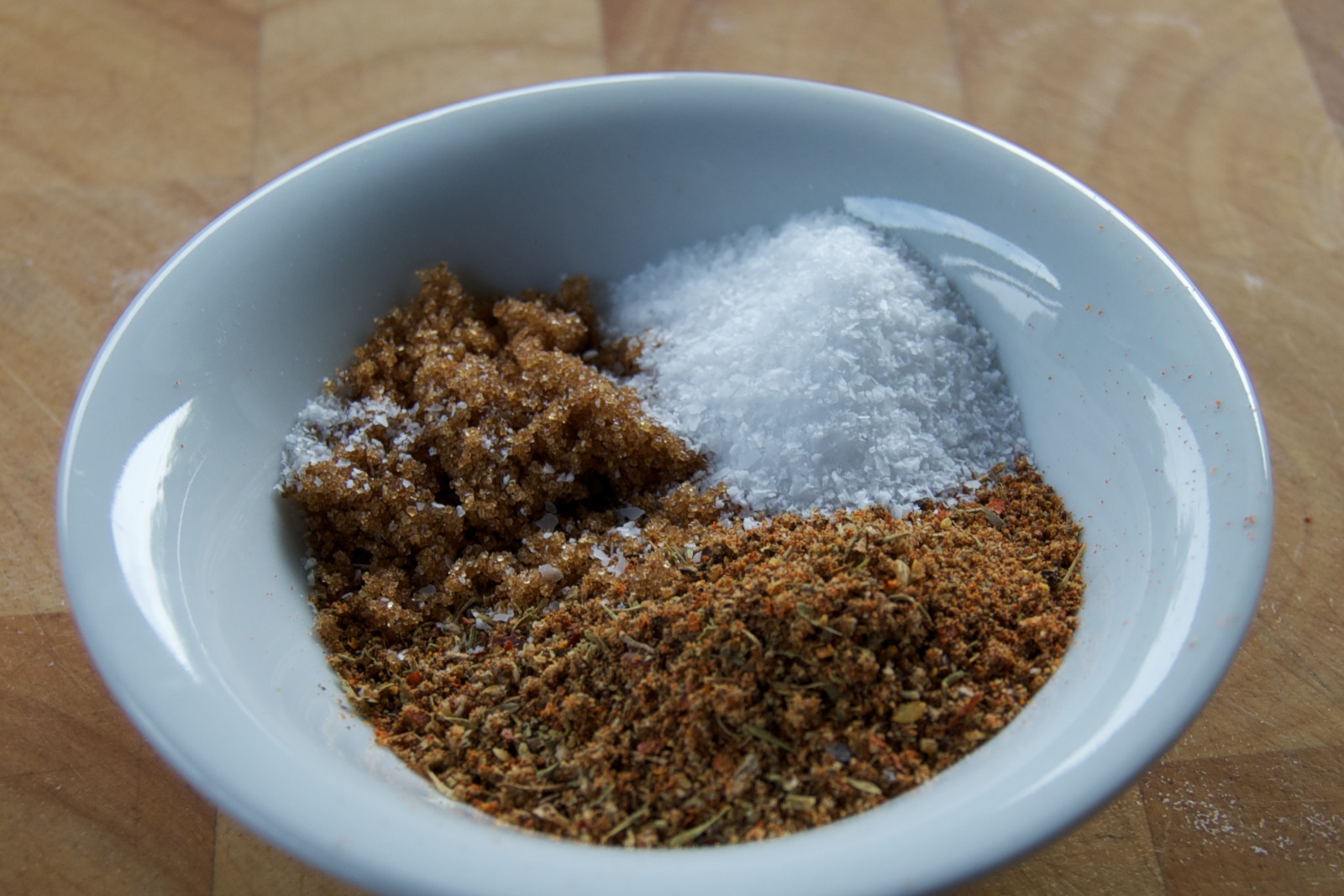 Put the ground turkey in a bowl, add salt, the spices, and brown sugar. Portion into 2.5 oz. portions and flatten into a 3 1/2" cutter.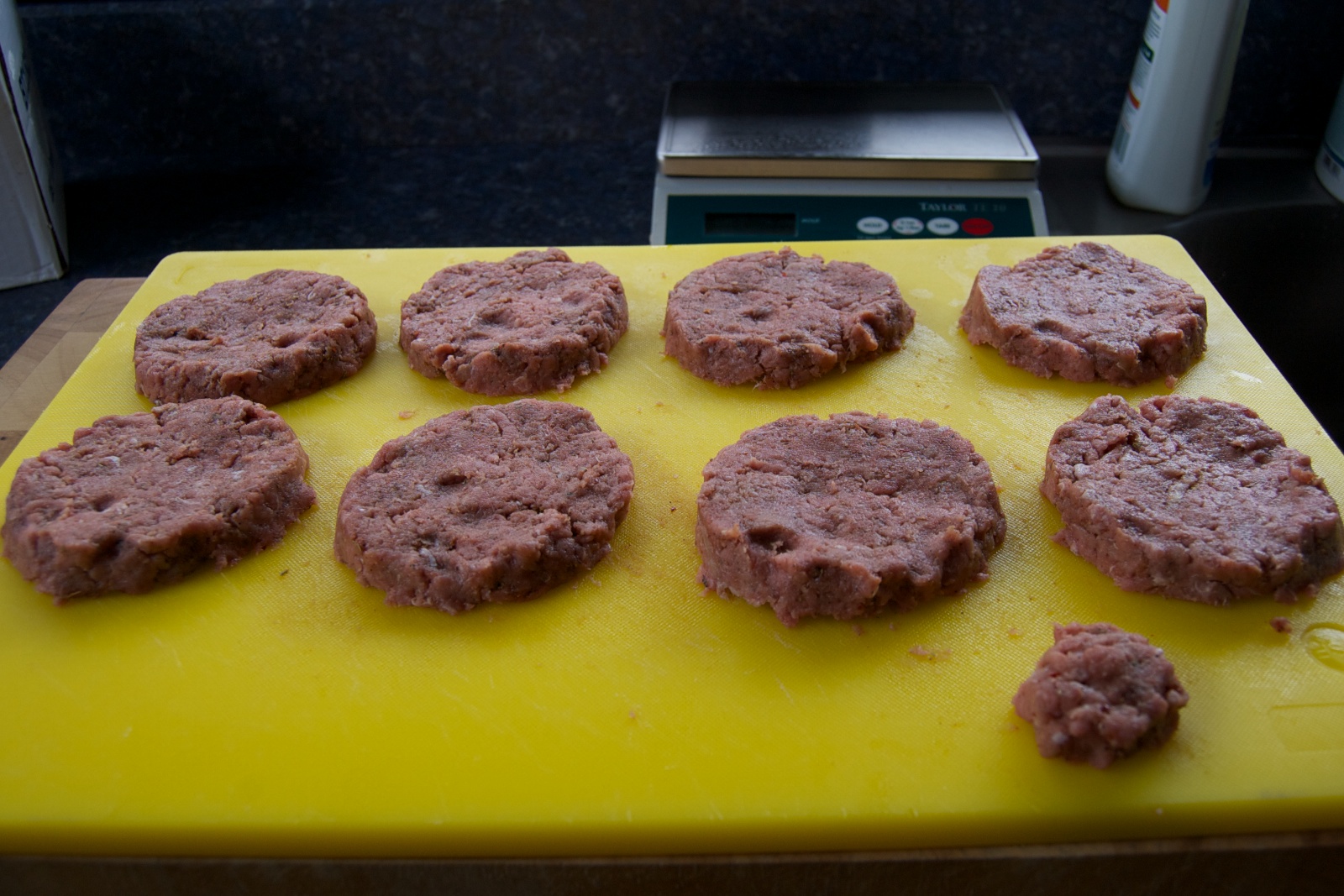 Cook on a 375°F griddle, 5 minutes per side.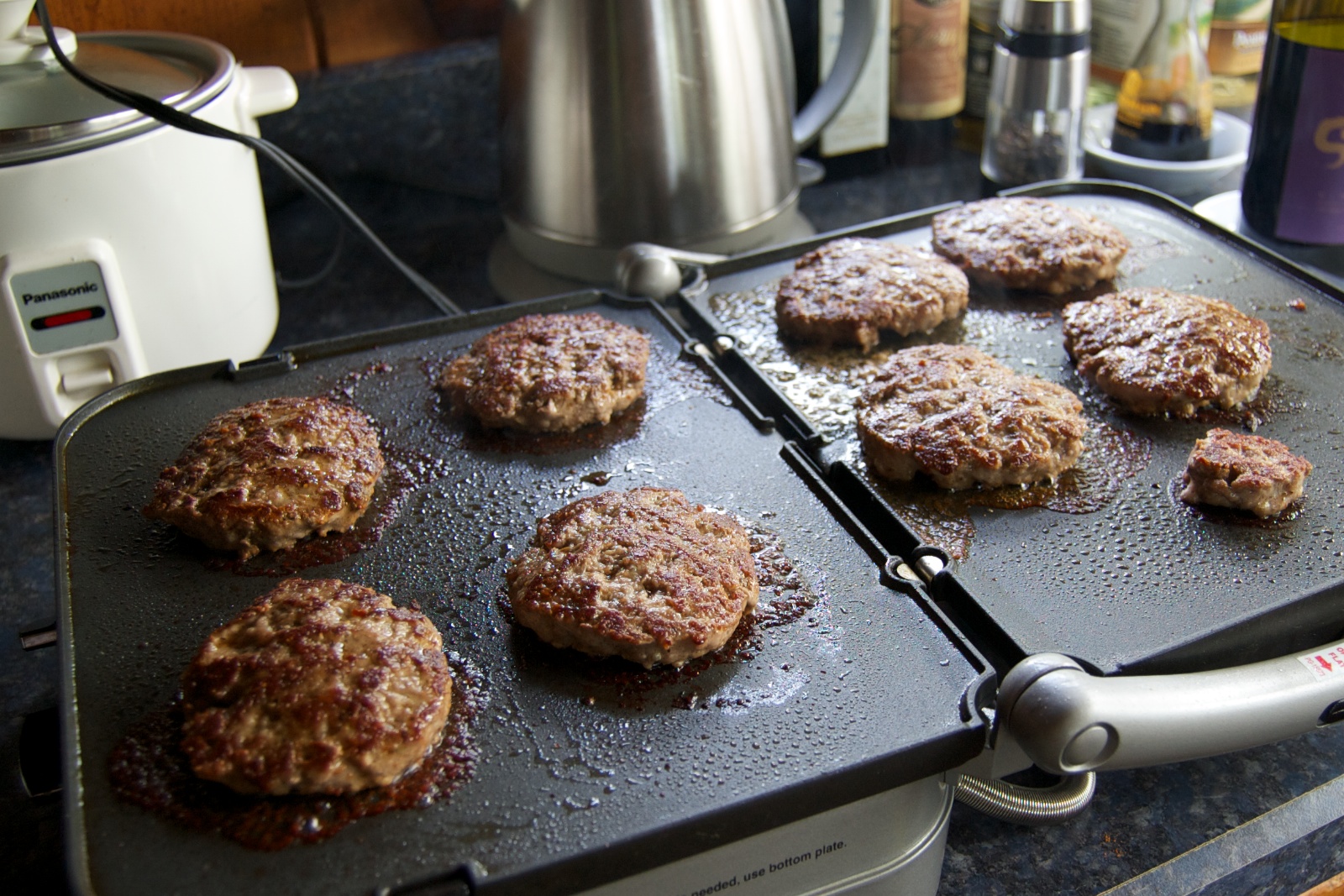 The spices are a slightly spicier (and scaled) version of Alton Brown's recipe . I like it - the sage and thyme (I think) give it as "this is breakfast sausage" taste but the extra cayenne and red pepper give it a bite. But it's definitely not, "There's hot Italian sausage on my breakfast sandwich."